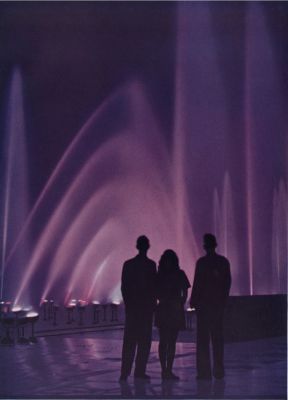 By Robert Nonemaker
Three words come to mind when I consider what's been happening with the Main Fountain Garden at Longwood Gardens for the last two-and-a-half years: ambitious, audacious and amazing.
The people behind the project, from Longwood's management team to all of the outside players who signed on to get the work done, were supremely ambitious in deciding to reconstruct a historic national treasure – first commissioned in 1931 – and bring it abruptly up to 21st-century standards for performance, automation and serviceability.
They were audacious to the extent that they decided that all of this should happen in plain view, with no visual obstructions to hide what was going on from the public at large – no construction pen, no yellow tape, no barriers of any kind to keep the observers who crowd the fountain's famed Conservatory Terrace from seeing exactly what was happening with their beloved water display.
But so amazing! Although it had been in decline