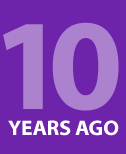 By Brian Van Bower
'When I teach seminars on watershape design,' wrote Brian Van Bower in opening his Aqua Culture column ten years ago, 'I always emphasize the importance of having a list of questions to ask prospective clients during initial conversations. It's a point that always seems to ignite discussion – and it usually ends up with someone in the audience asking me to provide such a document for general use.
'I always refuse to do so, not because I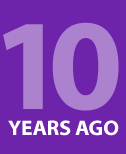 By Brian Van Bower
'Anyone who runs a good business knows that day-to-day operations are so all-consuming that it's difficult to step back and scope out where you fit within your corner of the industry.'
'We can't give those daily details short shrift,' wrote Brian Van Bower in opening his Aqua Culture column in the December 2006 issue of WaterShapes. 'Still, it occurs to me that . . . our daily endeavors need to be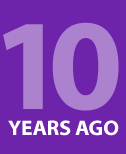 By Brian Van Bower
'If you've been paying any attention to the media lately,' wrote Brian Van Bower at the start of his Aqua Culture column in WaterShapes' November 2006 edition, 'you may have noticed that watershaping is "in" as a big-time topic for television, books, magazines, newspapers and other forms of mass communication.'
'Never in all my years as part of this industry can I recall a time during which the subject of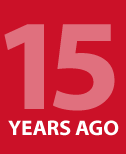 By Brian Van Bower
'I've always been excited by innovation. I place creativity high on my list of aspirations and priorities in my own business, and I think my life gets most interesting when I'm involved with people who are similarly attuned to this desire to do and try new and interesting things.'
That's how Brian Van Bower opened his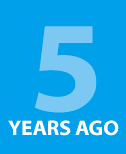 By Bruce Zaretsky
'We water and landscape professionals literally shape the outdoor environments in which we work – cutting grades, building walls, planting trees, installing pools, ponds and fountains and preparing patios, decks, planting beds and lighting systems.'
'In designing these outdoor-living spaces,' noted Bruce Zaretsky in kicking off his On the Level column in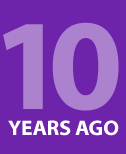 By David Tisherman
'I understand that everybody has to make a living,' wrote David Tisherman near the top of his Details column in the June 2006 edition of WaterShapes, 'and I've always known that there are many people in the watershaping world who make their daily bread by selling, designing and building the pool, starting it up, selling pool toys and acid and chlorine, servicing the pool, winterizing it in the fall and opening it back up in the spring.'
'The range of activities some people try to master beneath the umbrella of
Several years back, Bruce Zaretsky came to a crossroads in his career and decided it was time to be more deliberate about how he gave back to his community. Here's a look at the result: Project Scion, which brings green spaces to rough urban neighborhoods.

By Bruce Zaretsky
Back in June 2012, the publisher of WaterShapes was kind enough to write a blog about our work with Project Scion, a program Zaretsky and Associates (Rochester, N.Y.) was helping to develop as a means of bringing green spaces to rough urban neighborhoods.
At that stage, it was still a dream: We had just launched into our first round of funding through kickstarter.com and had no clear sense of how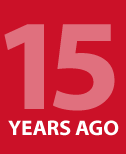 By David Tisherman
'It's a fact of life,' declared David Tisherman in opening his Details column 15 years ago this month: 'The best design feature in the world isn't worth anything if it isn't executed properly. And no matter how good your in-house staff or subcontractors are, they need guidance when it comes to the nuts-and-bolts work of getting the job done the way its designer intends.'
'[W]hen you have good, tight supervision provided by a knowledgeable overseer working with good crews and a good set of plans, anything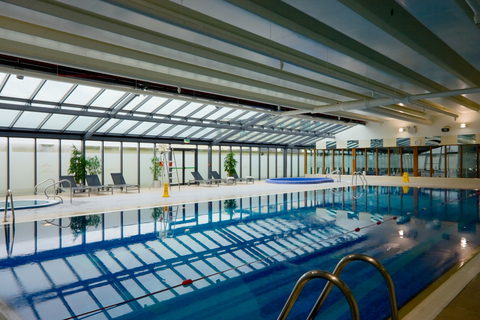 With any facility more than a few years old, it's easy to help watershape managers and operators find ways to save money. All it takes, writes Mike Fowler, is some inside knowledge and a laptop computer equipped with cost-calculating software.
By Mike Fowler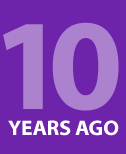 By Stephanie Rose
'Science tells us that the human eye can see about seven million colors and that our minds instinctively perceive depth and dimension. This visual capacity,' noted Stephanie Rose at the outset of her Natural Companions column in April 2006, 'enables most of us to move around without bumping into things, some of us to swing at and somehow hit a golf ball and, in the case of a beautiful garden (we can hope), all of us sense
It's an unusual arrangement, but the three partners in Tributary figured they could serve a vastly broadened geographic base by pooling their firms' design capabilities -- and by using digital technology to eliminate distance as a barrier to their innovative form of collaboration.

By Jeromey Naugle, Kurt Kraisinger & Shane LeBlanc
This is a story about possibilities pulled within reach by modern technology.
It all started early in 2015, when one of us talked with a friend about the benefits of belonging to a group of like-minded professionals who get together a couple times a year to talk shop, exchange ideas and generally build the kind of camaraderie that's hard to develop if all you do is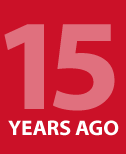 By Brian Van Bower
'During the past few years,' wrote Brian Van Bower to open his Aqua Culture column in March 2001, 'I've come to the stark realization that there are too few quality craftspeople in most geographical areas of our country. And it's not just the watershaping trades: The same holds true for most areas of the greater construction industry as well.'
'The hard reality is that, for many people in the trades, it's easier to do three ordinary jobs in a week than it is to do one challenging project over a month. I'm starting to think that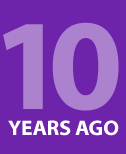 By David Tisherman
'If there's one thing about the watershaping world that continuously drives me crazy,' wrote David Tisherman in his Details column in March 2006, 'it's the existence and persistence of a sub-professional mindset that says creative designs and affluent clients deserve one set of standards, while projects with more affordable designs can acceptably be built to another, less stringent set of standards.
'To me, middle-class clients who've commissioned modest projects