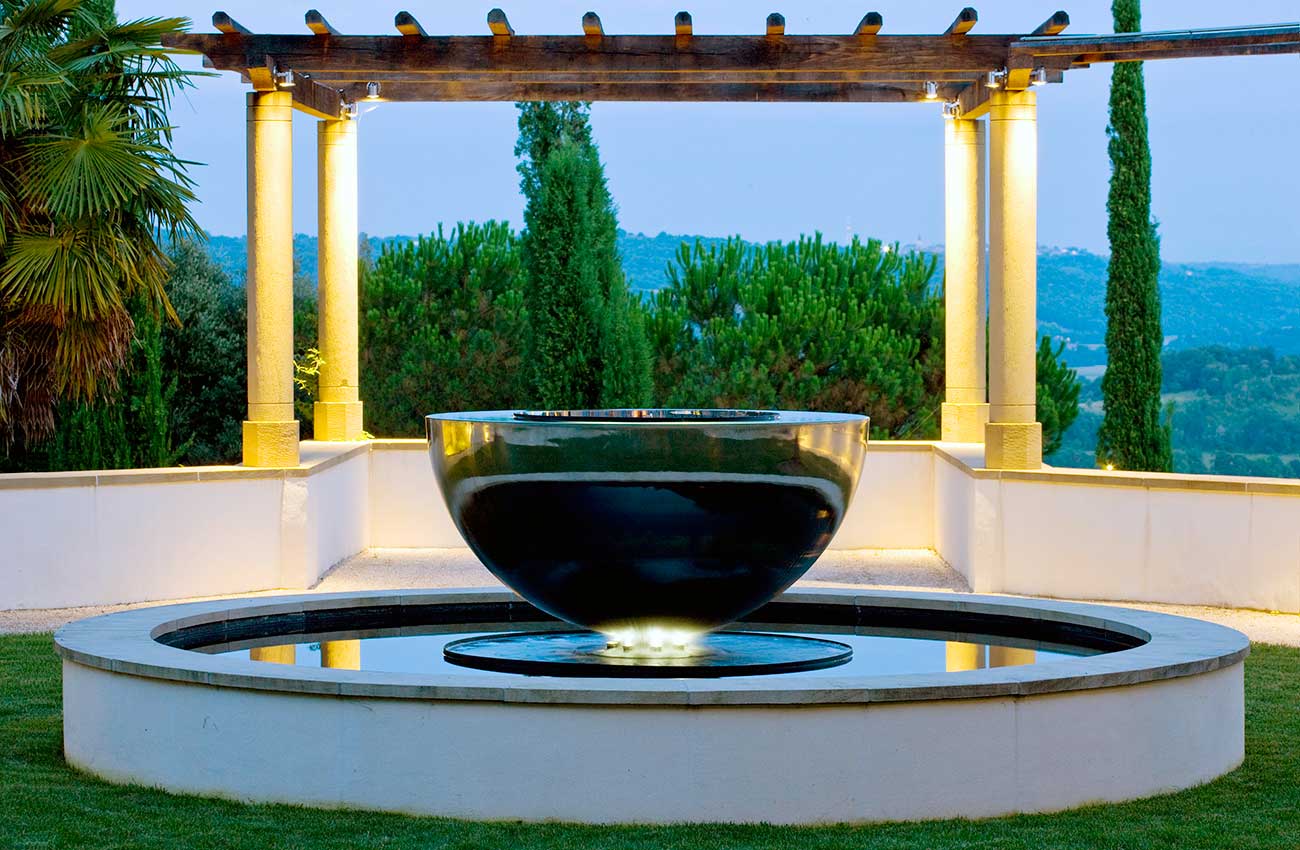 David Harber Ltd. (Aston Upthorpe, Oxfordshire, England) offers Chalice, a mirror-polished, stainless steel fountain bowl. Water clings to the outer surface, creating the illusion of a hemisphere slowly revolving on its axis. Available in four diameters from 30 to 60 inches, the bowls can be stacked as a waterfeature and illuminated for nighttime use. For details, click here.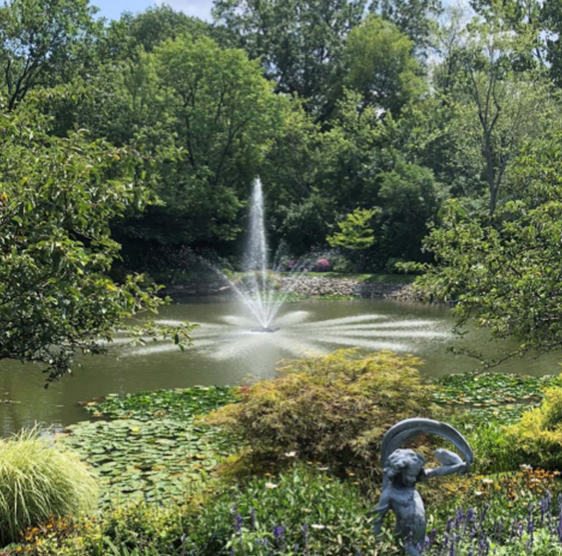 Air-O-Lator (Grandview, MO) has added the Nu-Wave decorative floating fountain system to its product line. Designed for applications in which electrical power entering the water is prohibited or undesired, the device's transfer pump pulls water out of the pond to dry land before pumping it back to the fountain and a variety of available spray nozzles. For details, click here.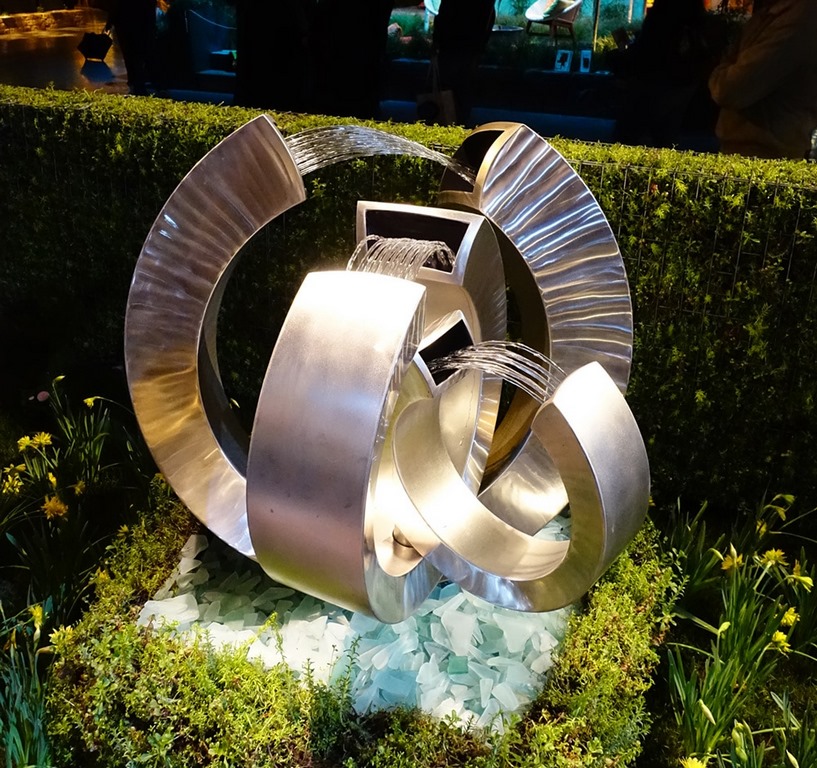 Ulrich Pakker Studios (Seattle, WA) makes Drunken Lotus fountains for commercial and residential applications. Featuring natural shapes, movement and lighting, the design sends clear streams of water arcing through the air and includes a base/reservoir that can be buried or surface-mounted and has a float-level valve to keep the pump from running dry. For details, click here.