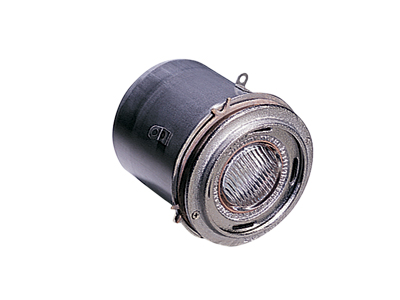 Hydrel (Conyers, GA) produces the Model 4800 LED wet-niche fountain fixture in line or low-voltage formats. Smaller than most conventional systems, the units are available with round or square bezels and include arrays of nine-watt LEDs in stainless steel housings with cast bronze doors. They also feature clear, tempered, borosilicate lenses. For details, click here.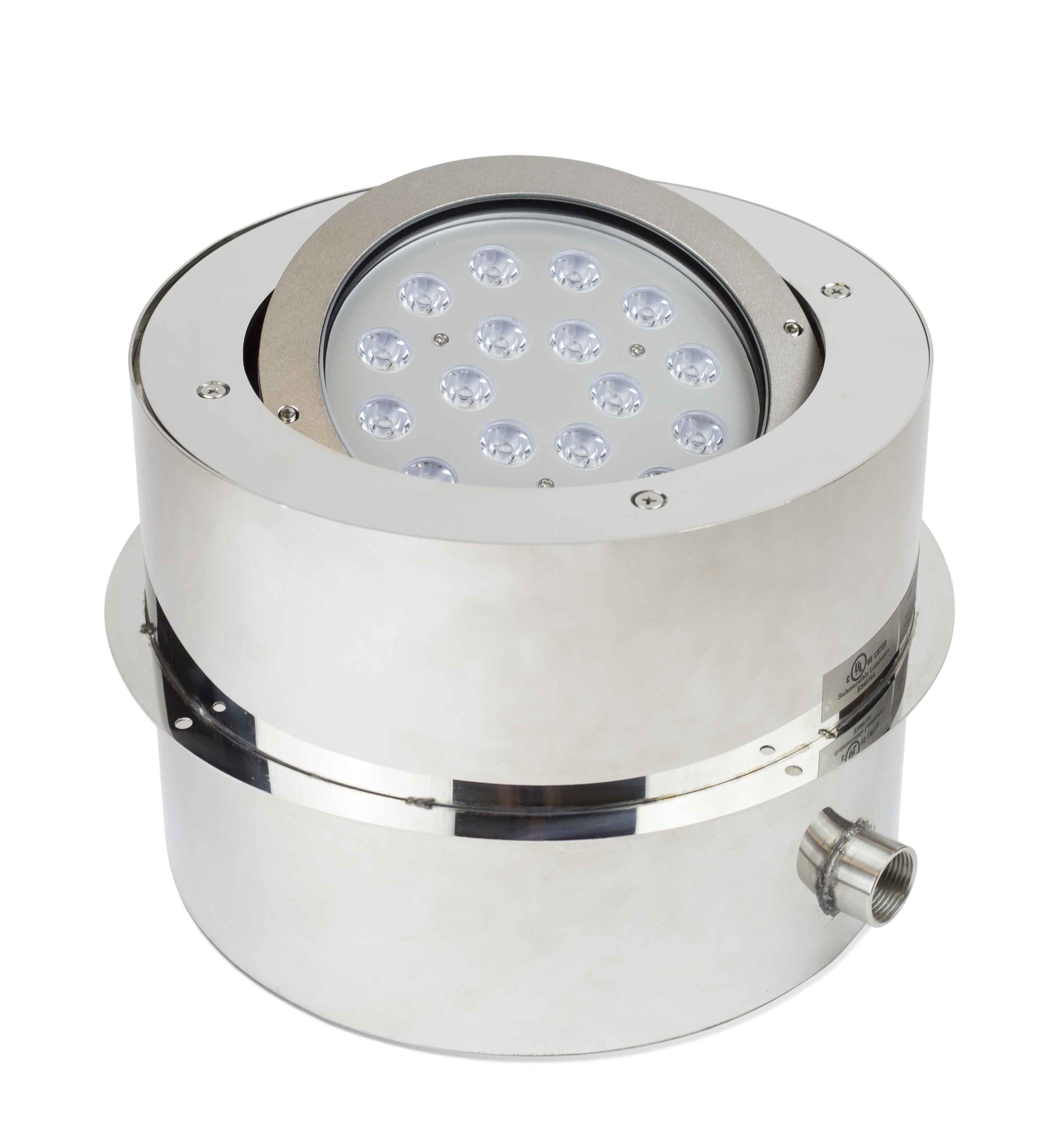 Fountain People (San Marcos, TX) has introduced the FXPro flush-mount LED light for underwater applications. Designed for niches that are poured flush with the floors or walls, the units work in fountain basins or on splash pads with foot traffic. Made completely of 316L stainless steel, the units provide bright light and are DMX programmable. For details, click here.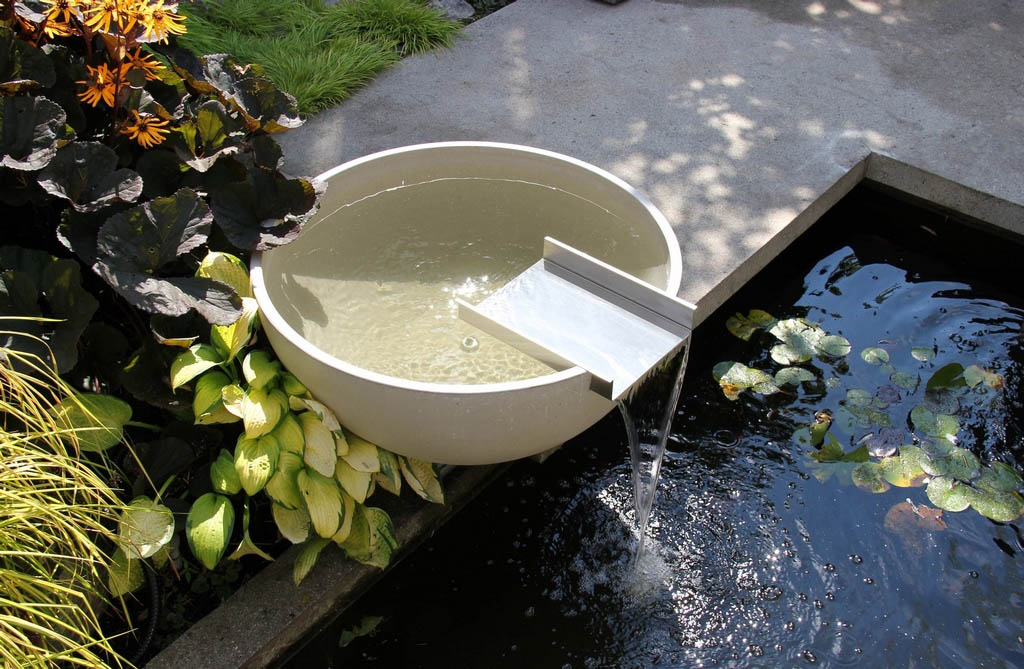 Solus Décor (New Westminster, British Columbia, Canada) manufactures waterfeatures that combine clean-edged metal scuppers with the look of hand-cast concrete bowls. Available with 26-, 36- and 48-inch diameters, the bowls include central ports for water connections and are intended for applications over pools, ponds or small, hidden catch basins. For details, click here.