Campania International (Pennsburg, PA) produces the Del Rey Fountain in cast stone. The product – 29 inches in diameter and 18.5 inches tall – is designed to bring the sound of moving water to any setting and is available in its natural appearance or with any of 13 pigment stains applied in a process that replicates the look of naturally aged materials. For details, click here.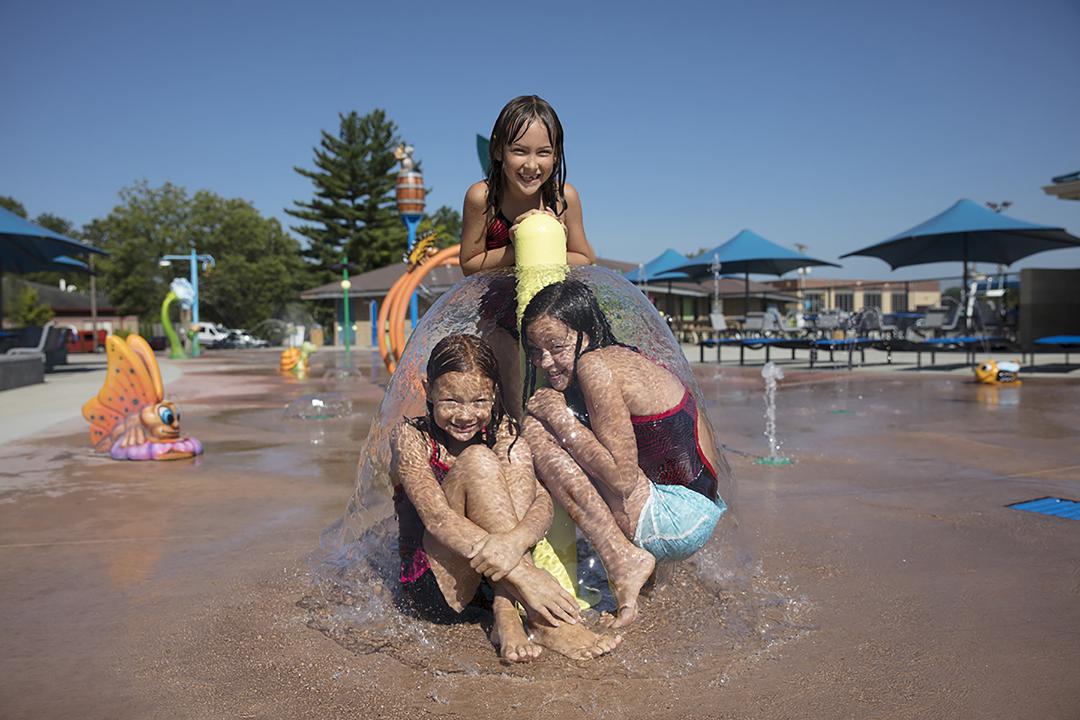 Water Odyssey (San Marcos, TX) has released Mushroom Maze, a spray feature for splash pads that emits a crystal clear sheet of water spanning four to eight feet – a dome large enough for children to play inside. The stainless steel unit is three feet tall and has low-profile, rounded flanges that are easy on the feet and reduce toe-stubbing. For details, click here.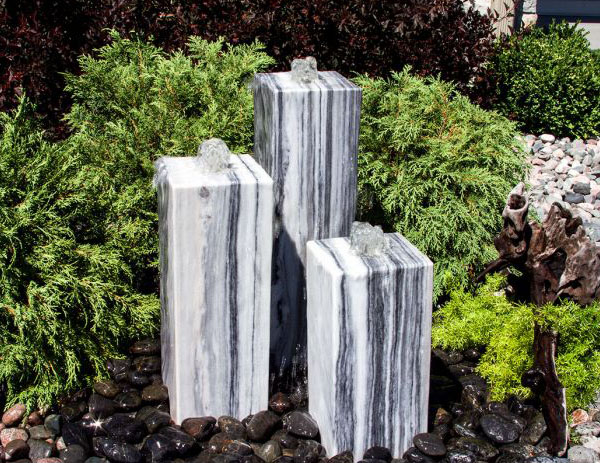 Blue Thumb (Saginaw, MI) offers white-and-gray stone fountain kits. The three-column assemblies come in 18-, 24- and 30-inch heights, all 8-1/2 inches square and smooth on four sides. The kits include 48-inch fountain basins, 1,495 gallon-per-hour mag-drive pumps, flow-control valves, plumbing, tubing and polished black pebbles for the basins. For details, click here.