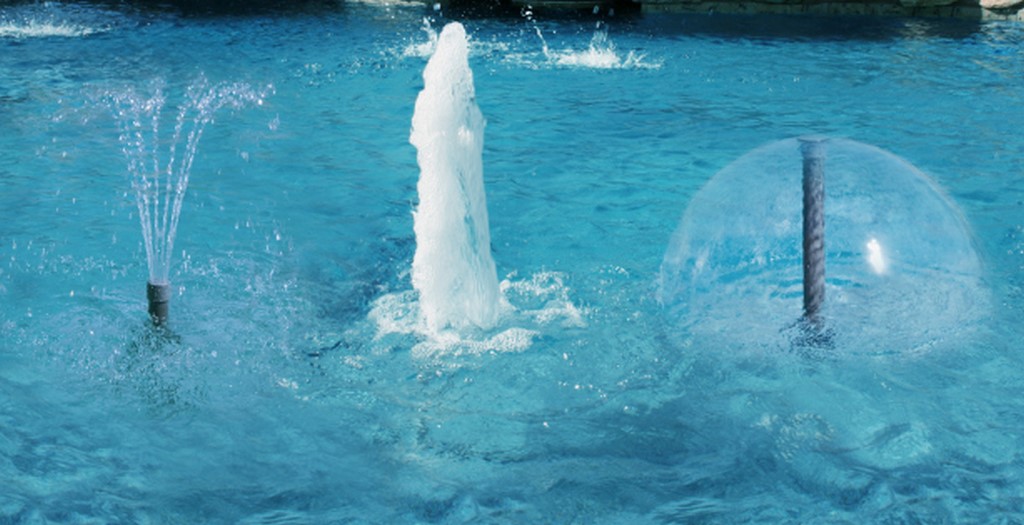 Paramount Pool & Spa Systems (Chandler, AZ) makes the Parascope, a telescoping waterfeature that rises when actuated and then drops down flush with the pool surface when it's time to play or swim. The adjustable-height units feature three flow patterns (flower, bubbler and fountain) and may be installed on steps, benches, sun shelves or floors. For details, click here.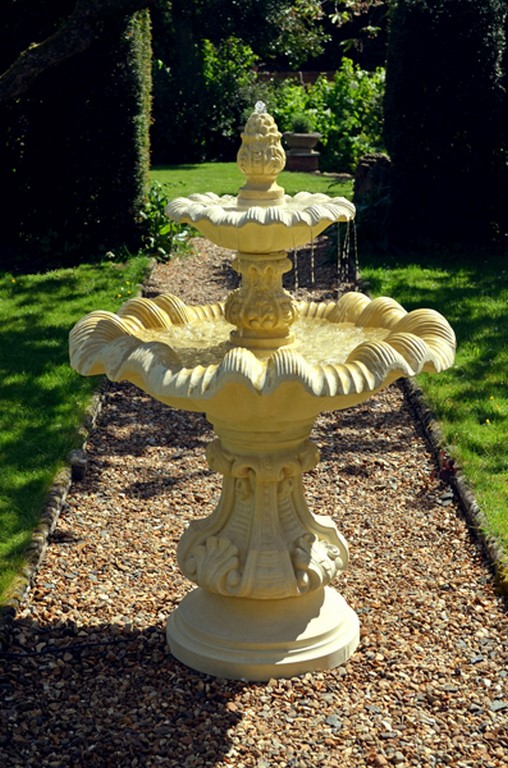 Haddonstone (Pueblo, CO) has expanded its line of Neapolitan-style centerpieces with the Napoli self-circulating, self-contained fountain for small garden, terrace or patio spaces. Featuring two ornate shell bowls, a pedestal and a pump, the fountain's water flows from a naturalistic bud fountainhead into the top bowl before dropping to the bottom bowl. For details, click here.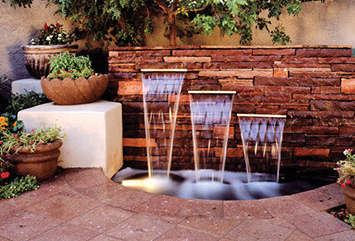 Blue Thumb Distributing (Saginaw, MI) makes Formal Falls waterfall systems for use in a variety of retaining walls. The units are compact for easy placement and installation and are available with LED lights for either multi-colored or fixed-color nighttime displays. They come in four widths and in custom configurations and feature stainless steel spouts. For details, click here.