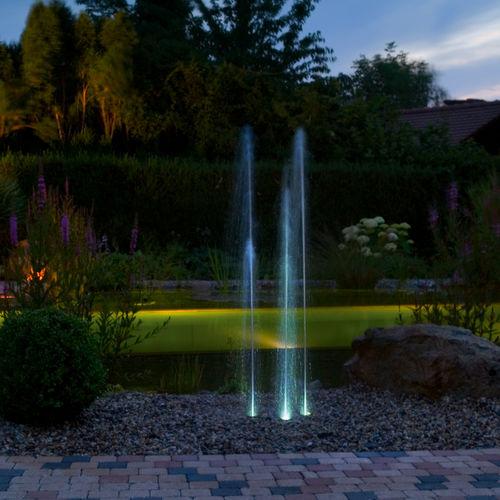 Oase (West Palm Beach, FL) makes Water Trio for garden displays. The linear waterfeature has three pumps and three fountain jets that rise with varying heights between 12 and 55 inches and feature LED lighting with adjustable intensities. The system operates with 12-volt technology and can be programmed via an easy-to-use remote control. For details, click here.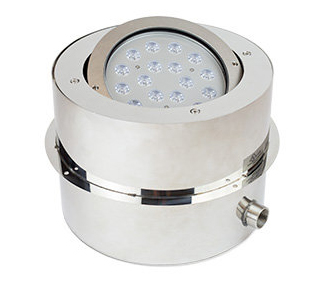 Fountain People (San Marcos, TX) offers the FXPRO Series of LED lights. Designed to provide bright, programmable lighting for any fountain or splash pad, the fixtures can be used underwater and in wet/dry applications, contain 18 RGBW color-changing diodes and feature on-board DMX drivers that can be individually addressed by a DMX controller. For details, click here.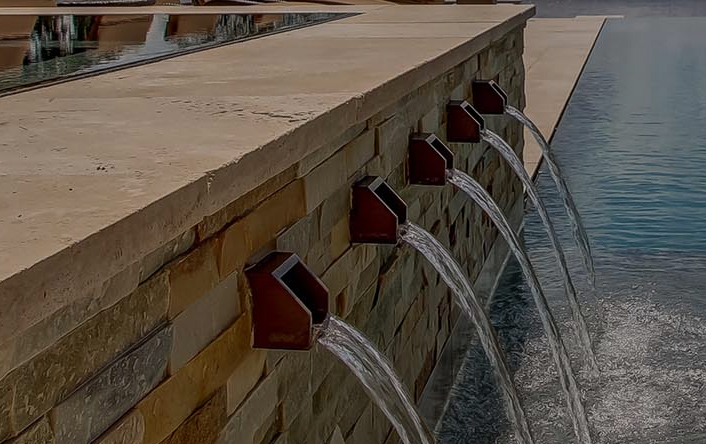 Great American Waterfall Co. (Spring Hill, FL) manufactures Aqua Zero Edge, a two-piece spillway system that adds detail to and speeds completion of raised pool walls. Available as standard two-foot-long units for geometric and some freeform applications, the system consists of a mounting plate and a trough dam that can be modified on site. For details, click here.