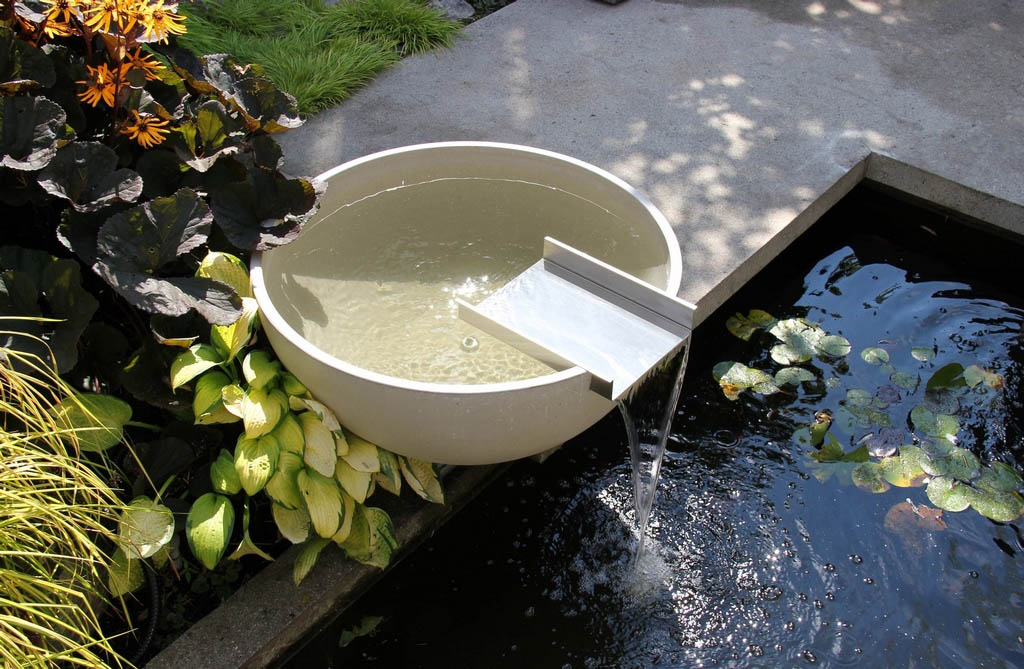 Solus Décor (New Westminster, British Columbia, Canada) manufactures waterfeatures that combine clean-edged metal scuppers with the look of hand-cast concrete bowls. Available with 26-, 36- and 48-inch diameters, the bowls include central ports for water connections and are intended for applications over pools, ponds or small, hidden catch basins. For details, click here.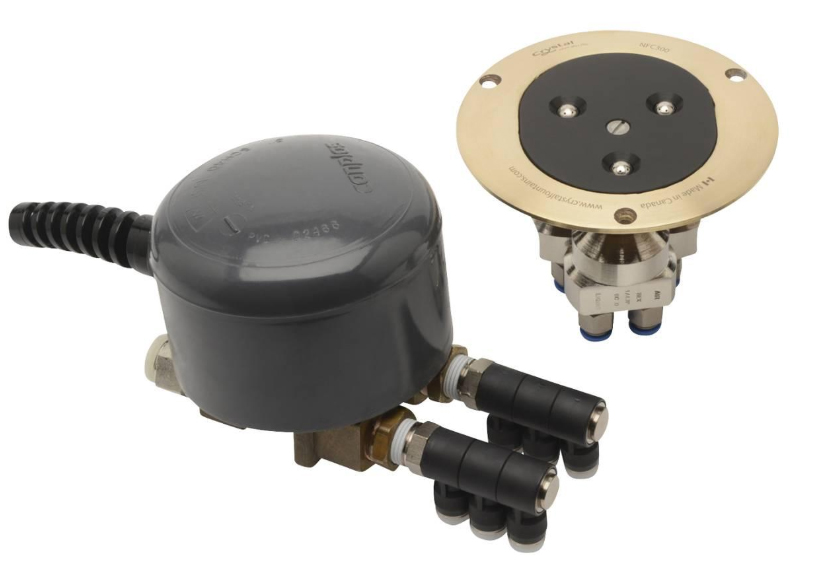 Crystal Fountains (Toronto, Ontario, Canada) manufactures NCF300, a sequencing fog jet designed for deck-level applications. The fog rises from the units to levels between two and ten feet, providing a mysterious background effect or easily animated by activating variable air and water solenoids to create puffs of fog and create a variety of visual effects. For details, click here.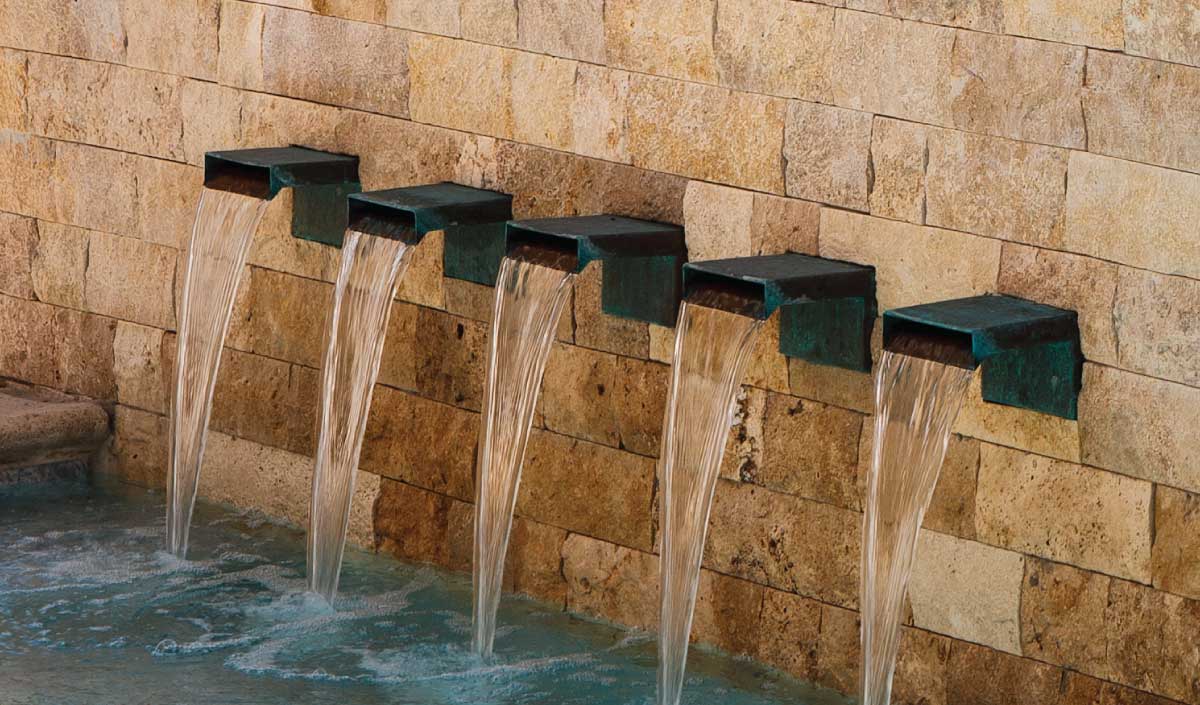 CMP (Newnan, GA) now offers copper scuppers in a range of styles and configurations for use in pools, spas, water walls and other waterfeatures. Designed to provide bubbling, lively streams of water, the units have angled baffles that create glass-like sheeting effects. Each unit develops its own brown, blue or green patina, so every installation is unique. For details, click here.