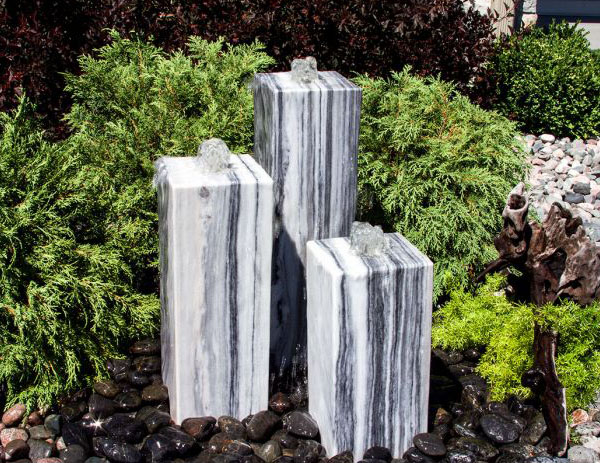 Blue Thumb (Saginaw, MI) offers white-and-gray stone fountain kits. The three-column assemblies come in 18-, 24- and 30-inch heights, all 8-1/2 inches square and smooth on four sides. The kits include 48-inch fountain basins, 1,495 gallon-per-hour mag-drive pumps, flow-control valves, plumbing, tubing and polished black pebbles for the basins. For details, click here.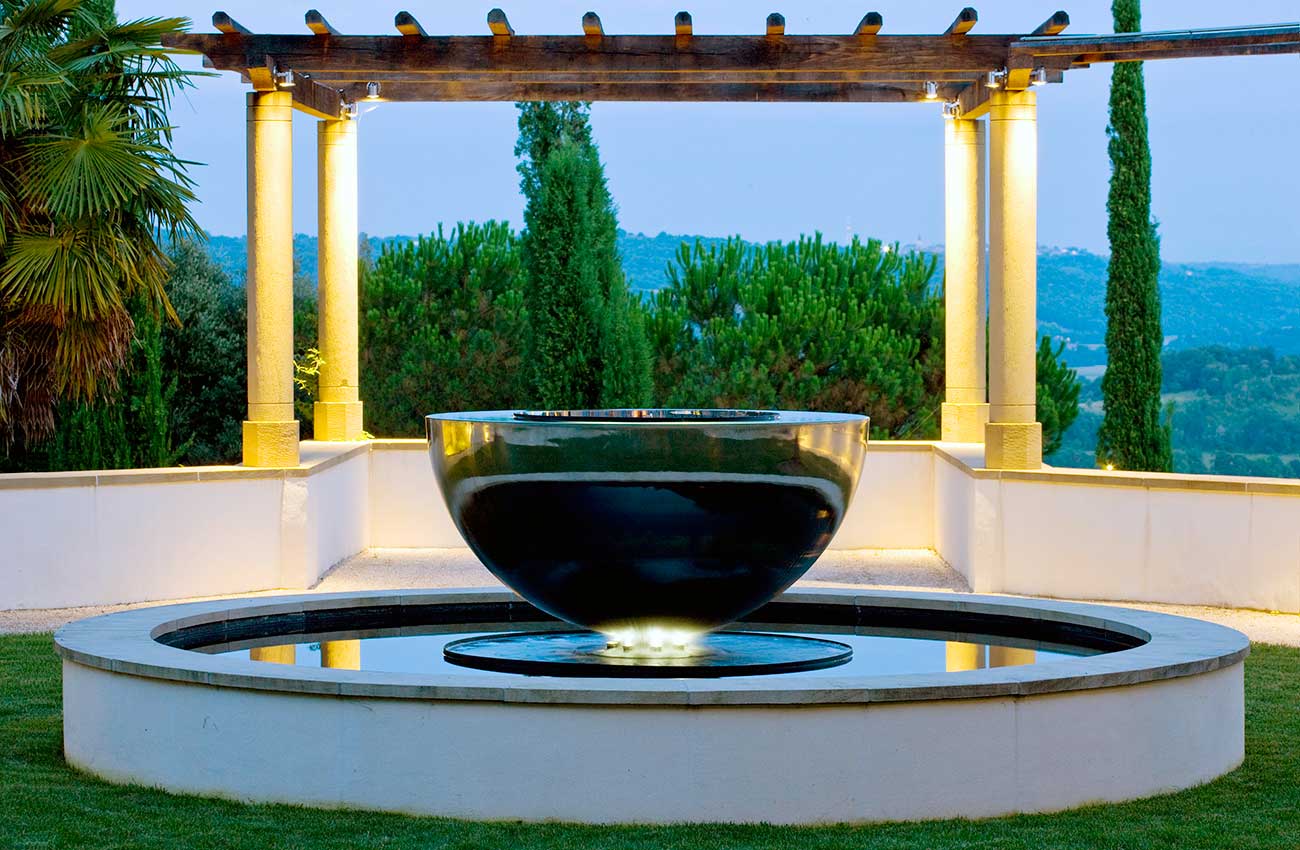 David Harber Ltd. (Aston Upthorpe, Oxfordshire, England) offers Chalice, a mirror-polished, stainless steel fountain bowl. Water clings to the outer surface, creating the illusion of a hemisphere slowly revolving on its axis. Available in four diameters from 30 to 60 inches, the bowls can be stacked as a waterfeature and illuminated for nighttime use. For details, click here.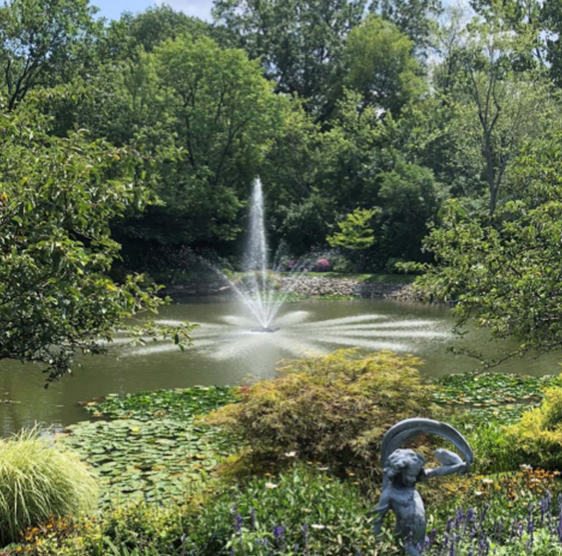 Air-O-Lator (Grandview, MO) has added the Nu-Wave decorative floating fountain system to its product line. Designed for applications in which electrical power entering the water is prohibited or undesired, the device's transfer pump pulls water out of the pond to dry land before pumping it back to the fountain and a variety of available spray nozzles. For details, click here.