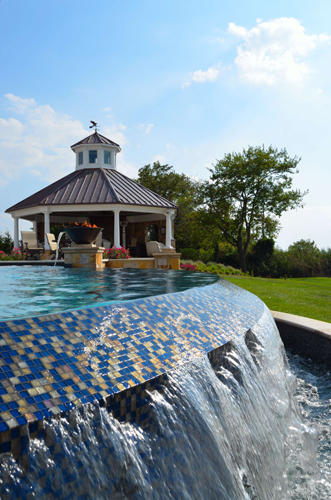 Oceanside Glasstile (Carlsbad, CA) has introduced the Muse line of mosaic glass tile. Available in three sizes – 7/8 inch square, 1-3/8 inch square and 7/8 by 1-3/8 inches – the material is available in 19 unique patterns as well as in custom blends and gradients. The line also includes a variety of trim pieces for clean, consistent, finished looks. For details, click here.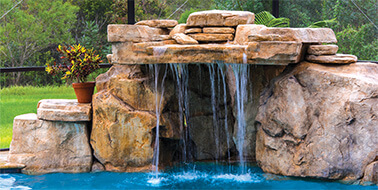 RicoRock (Orlando, FL) has introduced Mini-Caves for use with backyard pools. Made with steel-reinforced artificial rock and intended for use in situations where space is at a premium, the system's modules install quickly and offer shade within a four-by-four-foot interior space that can either be dry or incorporated into the pool. For details, click here and scroll down.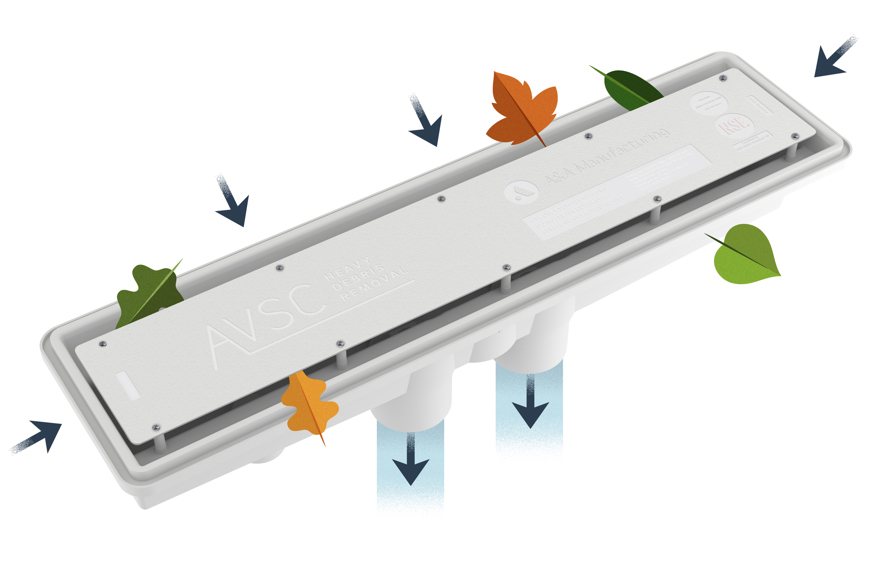 A&A Manufacturing (Phoenix, AZ) offers the AVSC drain for pools, spas and waterfeatures. Designed for high efficiency and rapid clearance of even heavy debris, the easily installed units are classified as unblockable. Their lids fit flush to the floor and can be topped with various interior-finish materials to blend them into their surroundings. For details, click here.