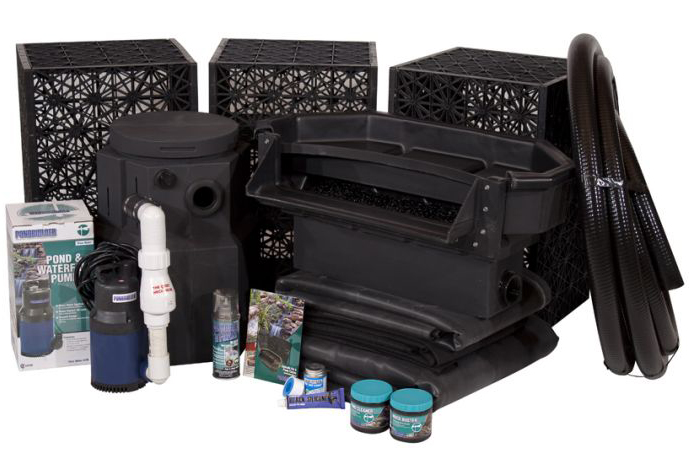 Blue Thumb (Saginaw, MI) assembles the Elite X-Large 40″ Cascading Falls Kit for pond-less waterfalls. The package includes a spillway box, a vault/reservoir, a rubber liner, a protective underlayment, a pump and all required plumbing and connections. There's also an installation kit as well as a start-up kit to get water conditions under quick control. For details, click here.
Air-O-Lator (Kansas City, MO) has extended its Font'N-Aire line with Gulf Stream, a submersible fountain/aerating system designed for shallow pools and ponds. The nozzles rise above the water (which must be at least a foot deep) to create decorative displays in a variety of available spray patterns that can be adjusted to reach a range of heights. For details, click here.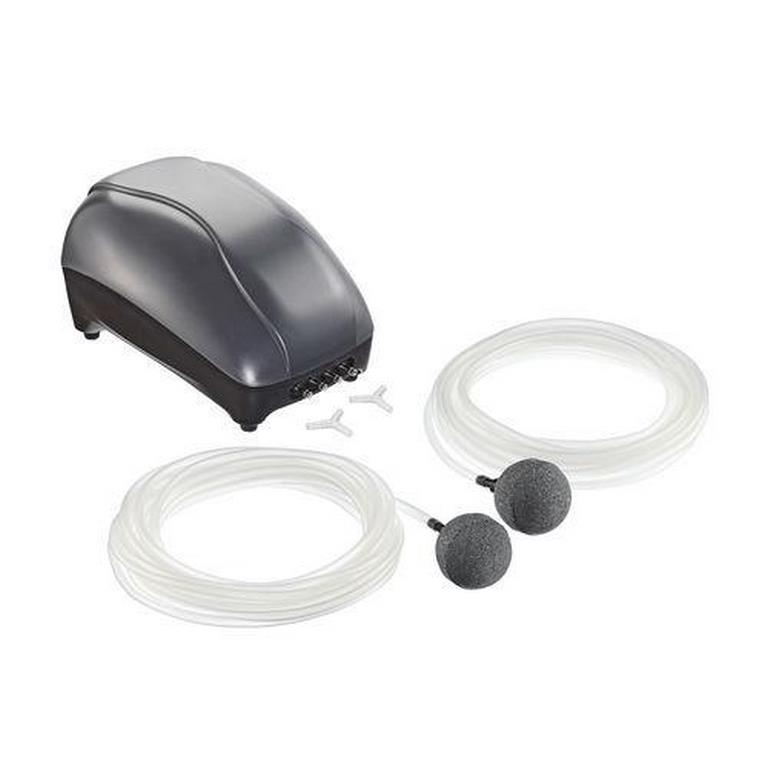 Oase (Coronoa, CA) has introduced the AquaOxy Set 240, a quiet, energy-efficient air-injector pump that safely increases oxygen levels in ponds containing up to 2,113 gallons. The lightweight unit has two air outlets, a long hose for easy placement and weighted air stones to ensure a uniform, high-volume dissipation of oxygen into the water. For details, click here.