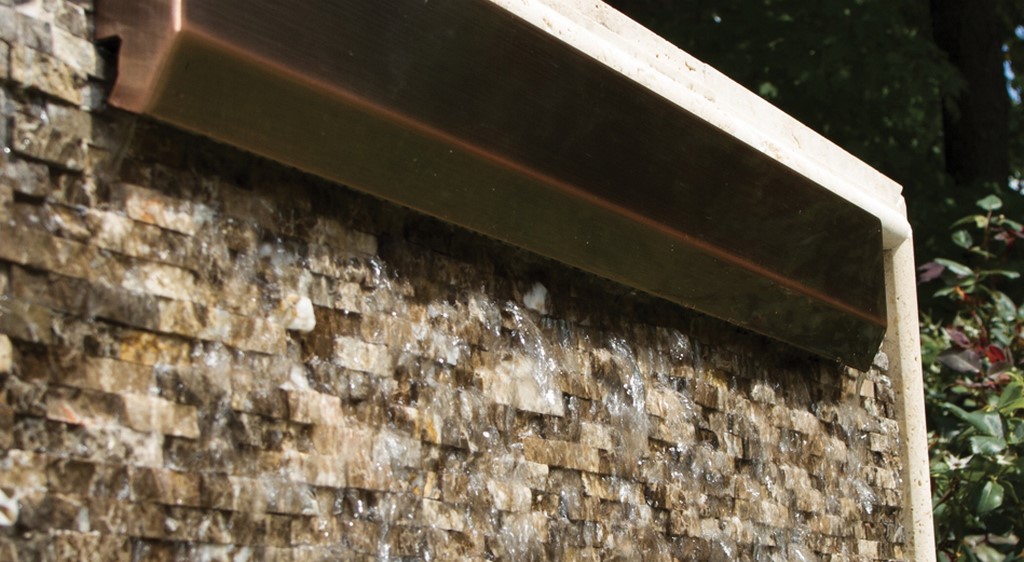 Atlantic Water Gardens (Mantua, OH) offers a vertically oriented spillway to ease the installation of water walls and weeping walls by eliminating the need for valances. Made with heavy-gauge 316 stainless steel for durability under harsh conditions, the system works in wood or masonry walls and can accommodate hidden, in-wall plumbing. For details, click here.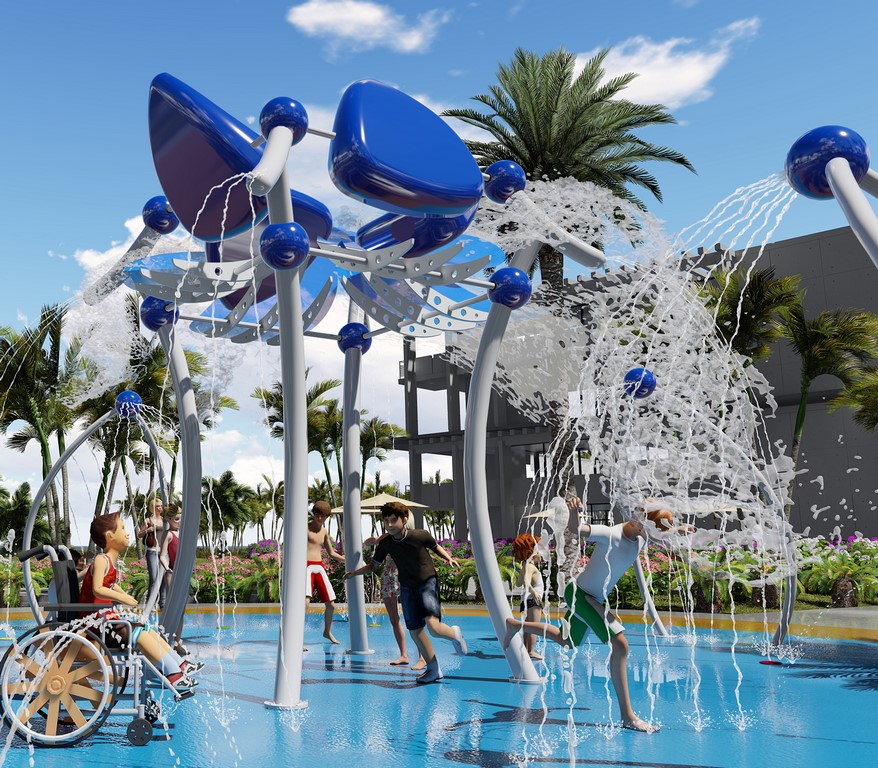 Water Odyssey (San Marcos, TX) has introduced Massive Splash, a modular play feature designed for use by waterpark patrons of all ages. Made with a modern, architectural look, the system draws attention with constantly moving water buckets and four different spray effects, while upright sprays provide cooling, water chasing and a safe play experience. For details, click here.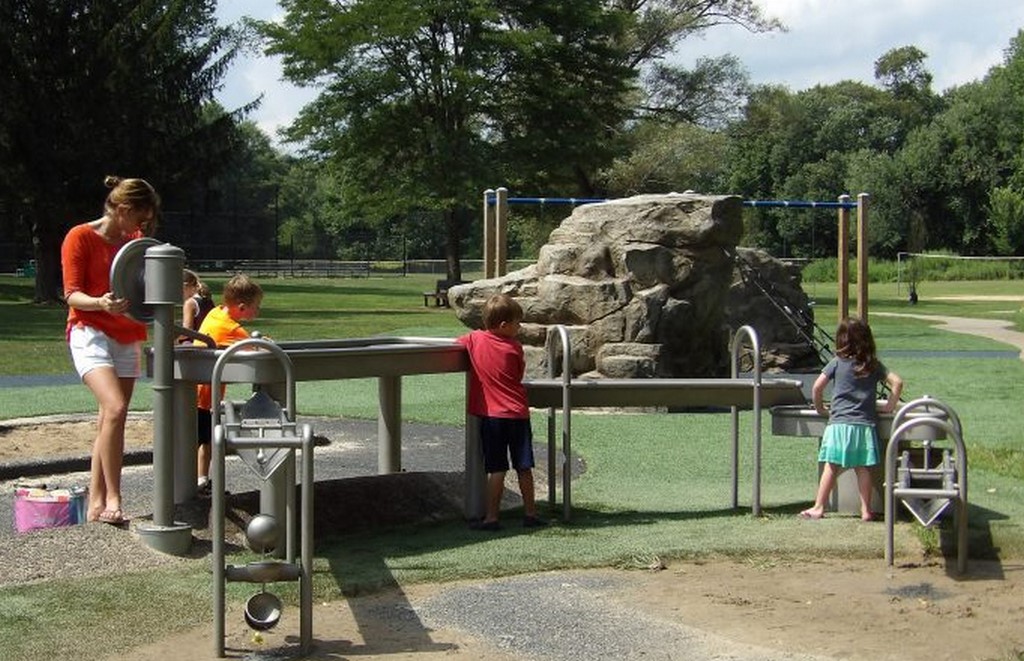 Goric Marketing Group USA (Belmont, MA) offers the Newtown Water Play System, a structure made up of stoppers, dams and a water wheel that engages young children in interactive play. The kit includes a water pump, an accessible basin table with two stoppers, three water channels, two dams, a triangular mixing basin and a water wheel. For details, click here.