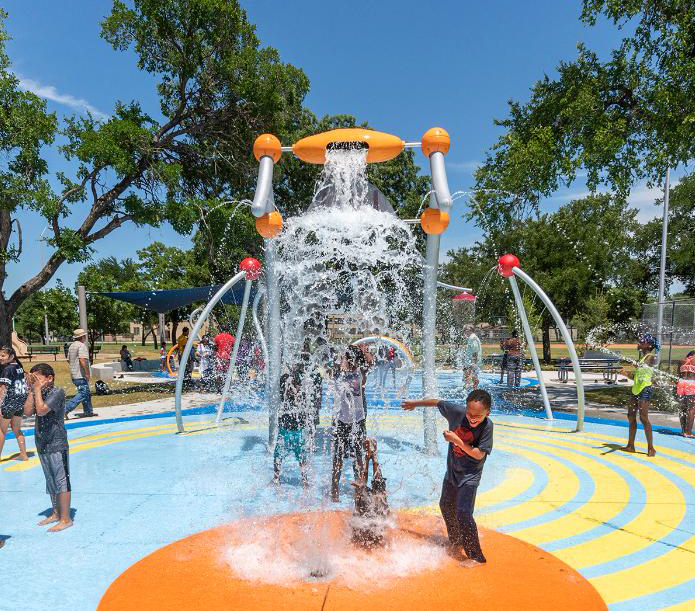 Water Odyssey (San Marcos, TX) has introduced Massive Splash, a modular splash-play feature. Designed to draw attention with the constant motion and dumping of water buckets, the system's uprights come in sets of two, three or four and offer different spray effects that provide constant cooling, water-chasing opportunities and safe play. For details, click here.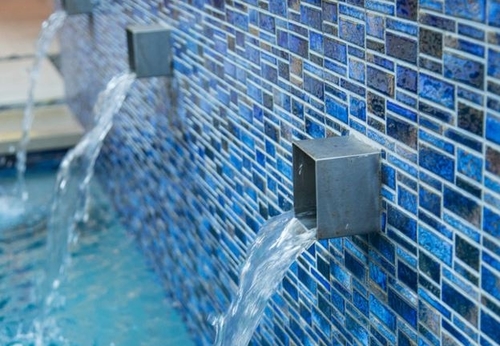 Bobé Fire & Water (Phoenix, AZ) makes box scuppers for applications with swimming pools, spas and other waterfeatures. Made with copper or stainless steel and available in seven textures and powder-coated finishes, the units feature flow rates of 15 gallons per minute and have fully welded seams, 1-1/2-inch female inlets and grounding lugs. For details, click here.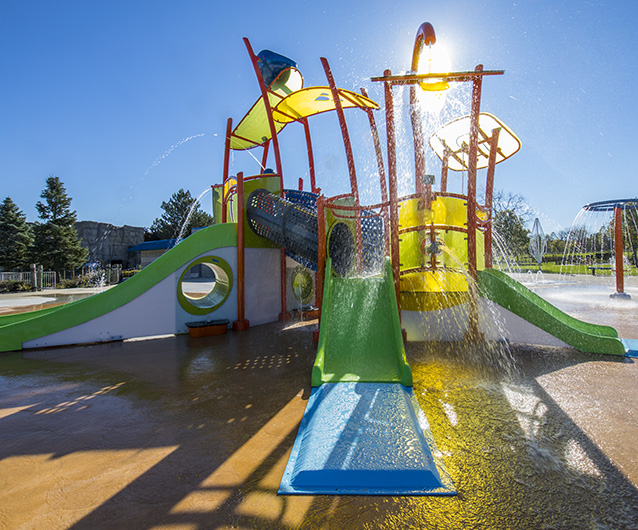 Landscape Structures (Eden Prairie, MN) has added HydraHub2 to its Aquatix line of interactive play features. The stainless steel unit fills a 65-foot-diameter splash zone with multiple play opportunities on twin, interconnected platforms that include dumping buckets, bubblers, a working telescope, multiple sprayers and a three-person waterslide. For details, click here.