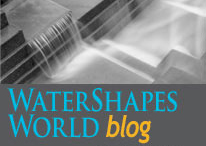 By Jim McCloskey
Is it an idea whose time has come?
On June 8, I received an email from my friend Dave Penton announcing that he was setting up Twitter, Facebook, and Instagram accounts for something called International Swim Day.
"The first day of summer this year is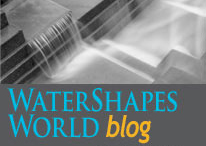 By Jim McCloskey
Well, I've gone and done it again.
It was Saturday, June 29, and I'd decided to throw an extra bit of sweat equity into our home-remodeling project by digging up and removing what had become a non-essential gate on one side of our house.
It was an old, metal-framed assembly that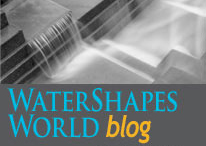 By Jim McCloskey
The three features that top this edition of WaterShapes have been a long time coming – a special package of articles all about the same project told from three different professional perspectives.
Through the years, we at WaterShapes have taken this