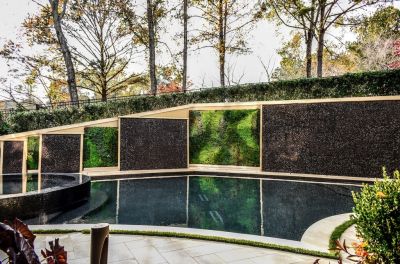 By Juliet Wood
As is true of many designers, I carry a large number of unusual ideas in the back of my mind, waiting for the right site, the right client and the right project to pull them out and put them to use. Some of these ideas are innovative or even wild and most of them are unconventional – otherwise, they would have found quicker paths to my drawing board.
In the project covered in this article, I was lucky enough to break out two of these special ideas – one an unusual transition from the home's upper level down to the poolscape, the other in the form of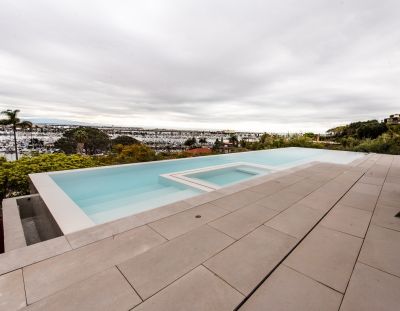 By Grant Smith
As an engineering-oriented designer/builder, I know that it simplifies a project if I'm working with like-minded clients: They tend to listen well and get a quick grip on crucial details that have an influence on the outcome. They also tend to operate on the conservative side of the construction spectrum, preferring not to take unnecessary risks for themselves or their families, friends and neighbors.
In the project discussed here, not only was the client an engineering and general contractor, but he and his wife were successful real estate investors with extensive holdings. As a result, they had the wherewithal, knowledge and desire to have the pool and spa behind their San Diego-area home stay put on the middle of a long
By Kurt Kraisinger
The backyard-design process, it's been said, is something like completing a jigsaw puzzle: You start with a framed space and assemble available pieces to fill in the picture.
But there are two problems with this common analogy: First, the number of available pieces far exceeds the physical capacity of the frame and, second, there are no precut tabs or notches to guide placement of the selected pieces. So you'd be closer to the mark if you said that design is like the worst, most challenging jigsaw puzzle ever – and even then, the typical backyard-design task is much harder.
Shining a light on this process is