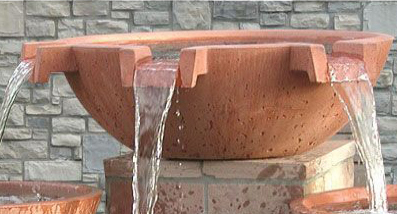 Fountains Unique (Laguna Hills, CA) has added Tuscany Spill Bowls to its line of decorative fountain products. Using natural colors and textures, the bowls feature a variety of scupper configurations – from a wide center scupper to triple scuppers at either 45- or 90-degree angles – and come in a variety of colors and diameters from 21 to 39 inches. For details, click here.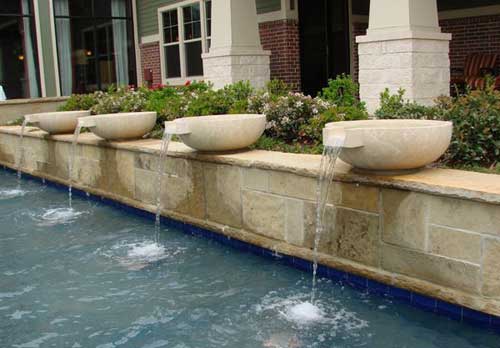 Oreq Corp. (Temecula, CA) has introduced Travertine Urns by Custom Cascades. Water fills the bowl to create a sheer stream that flows from the spout; there's also an optional spill edge with a lip designed to carry water away from the wall to eliminate calcium buildup. The units have 1-1/2-inch inlets on the bottom and also come in brass or copper. For details, click here.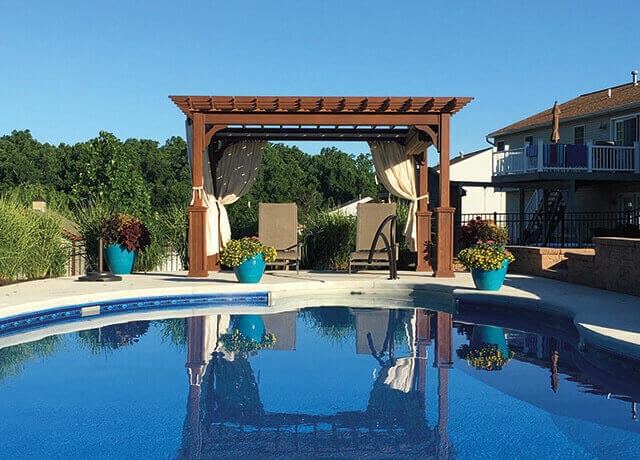 Amish Country Gazebos (Manheim, PA) packages wooden and vinyl pergola kits for residential and commercial applications. Available in two styles (Classic in southern yellow pine or vinyl and Montana in cedar or vinyl), the kits arrive complete and ready to install, including posts, headers, rafters and stringers engineered so no braces are required. For details, click here.