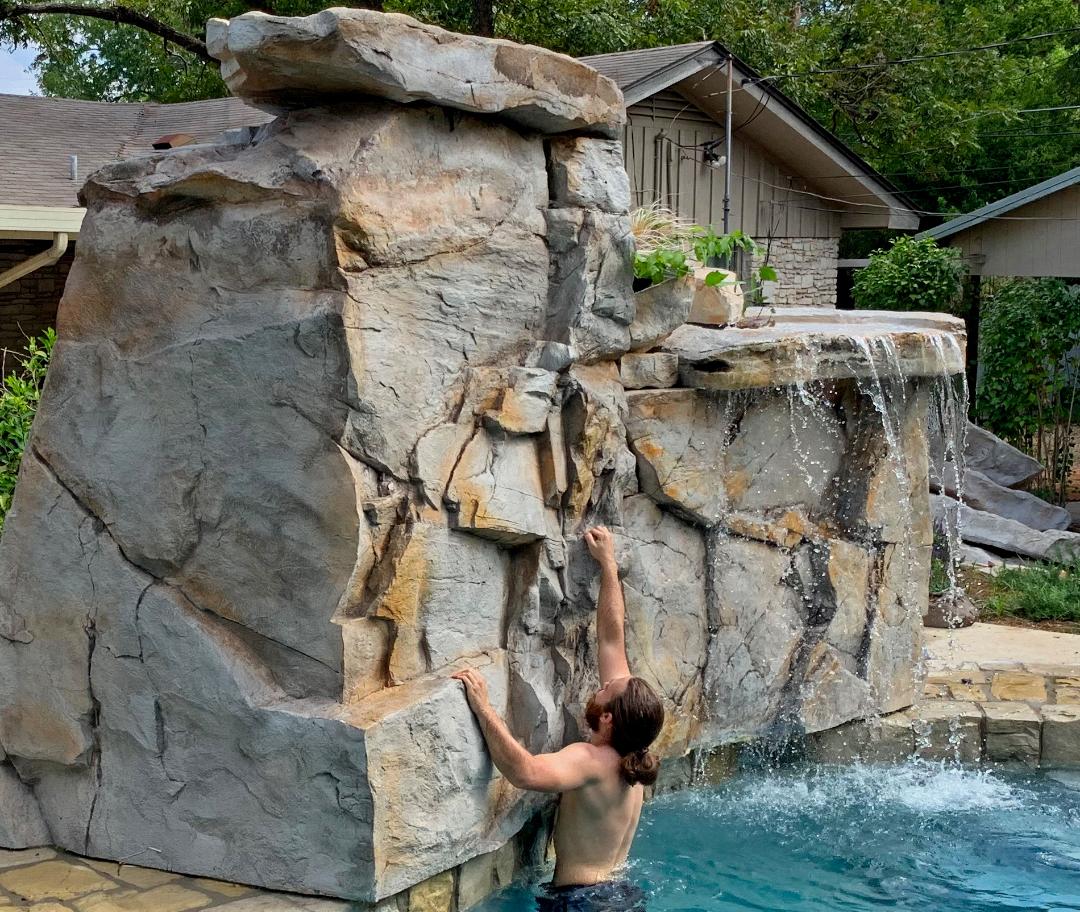 Rick Rock (Orlando, FL) offers a vertical rock-climbing wall for poolside mounting and use by bathers who can climb up, jump off and splash back into the pool. Made of reinforced, lightweight cast concrete with a structural steel frame, the kit's components are molded from natural rock and stand nearly eight feet tall, ten feet wide and four feet deep. For details, click here.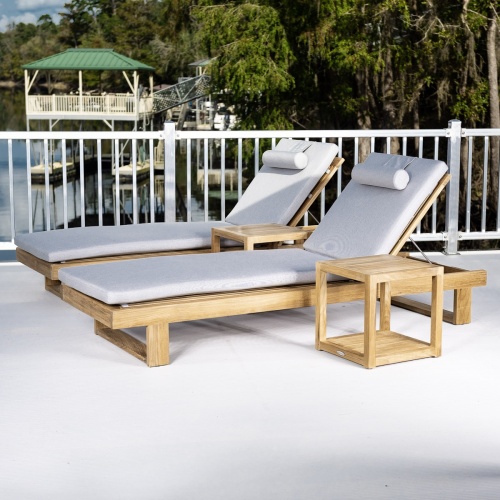 Westminster Teak (Live Oak, FL) manufactures the Horizon double-chaise set to bring a timeless look to resorts and spas. Offered along with cushions and side tables, the sets feature minimal moving parts and marine-grade 316L stainless steel backrest supports. They can be used separately or linked as double lounges and are stackable for easy storage. For details, click here.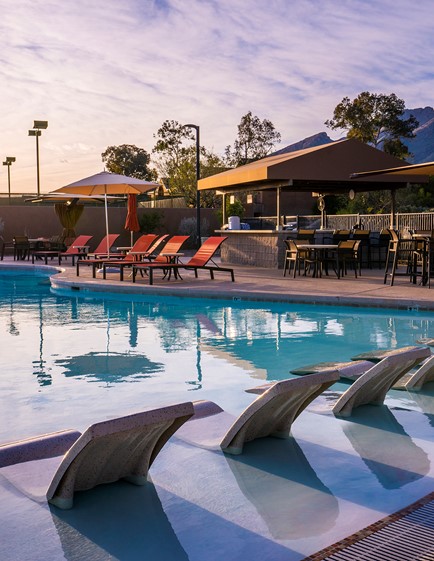 S.R. Smith (Canby, OR) manufactures the Destination Lounger. Designed for light weight and durability, the heavy-duty lounges are easy to place and move around in hospitality and commercial-pool facilities in water up to 12 inches deep. The units come in a range of fade-resistant colors and are easy to drain, remove and store when not in use. For details, click here.