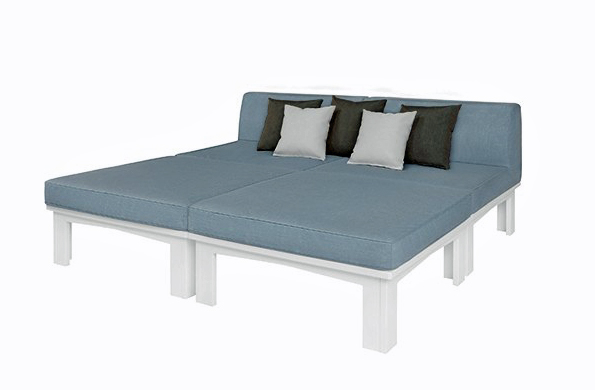 Ledge Lounger (Houston, TX) manufactures the Mainstay Sectional, a modular, customizable lounge system designed for outdoor, on-deck use in commercial or residential settings. Made with an outdoor resin and rugged fabrics in dozens of available colors, the four-piece assemblies interlock and can easily be reconfigured to suit immediate needs. For details, click here.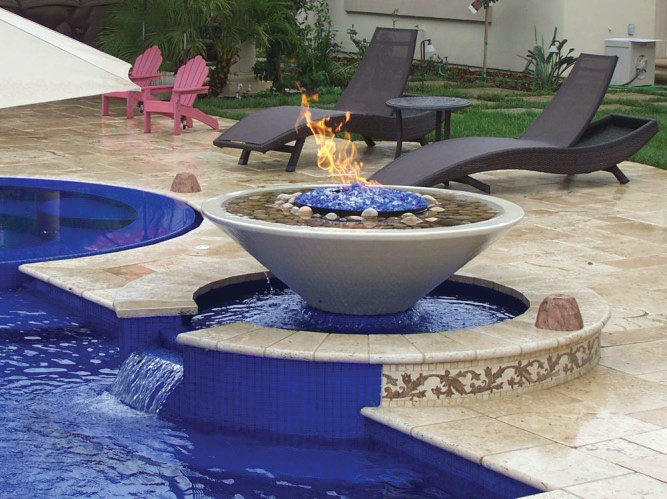 Grand Effects (Rancho Santa Margarita, CA) offers 360° Fire & Water Bowls for outdoor living spaces. The products combine fire and water effects and come in a variety of sizes, shapes and finishes with certified burner assemblies for natural gas or propane operation. They generate 60,000 to 80,000 Btus per hour with 30 to 50 gpm water flows. For details, click here.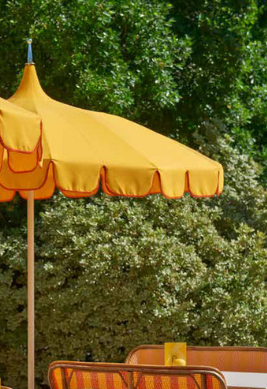 California Umbrellas (Jurupa Valley, CA) offers the Pagoda Series of umbrellas for residential and commercial use. Designed to recall elements of a retro, Mid-Century Modern look, the umbrellas feature an eight-and-a-half-foot canopy supported by 12 steel-wire ribs, an inch-and-a-half diameter pole and grade A fabric available in dozens of colors. For details, click here.