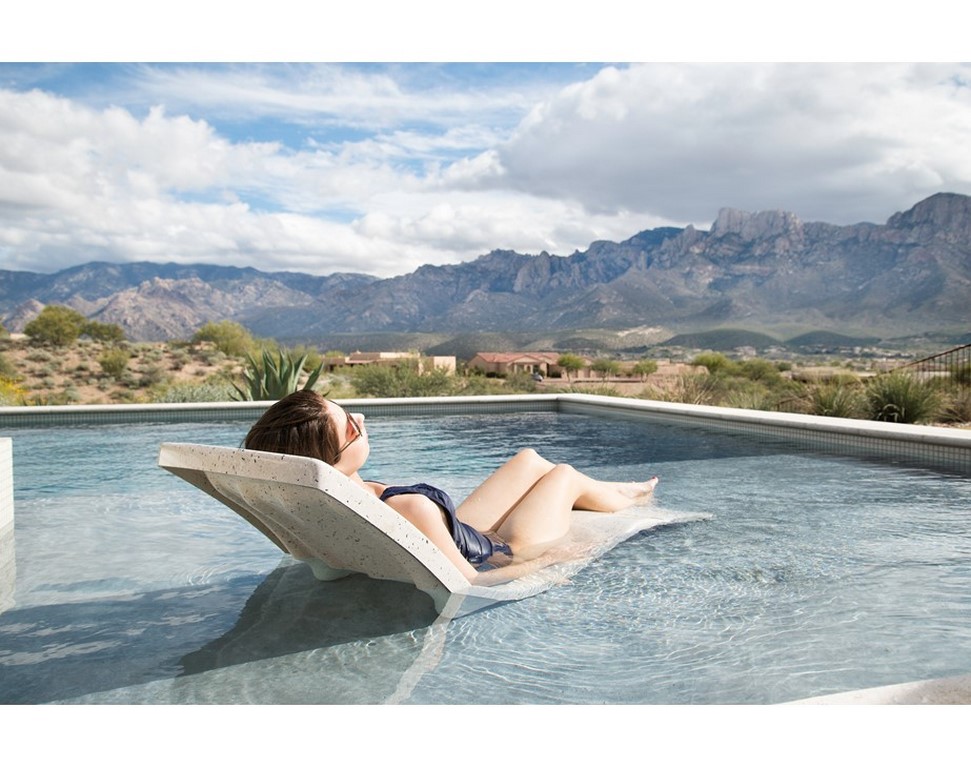 S.R. Smith (Canby, OR) manufactures the Destination Lounger for use in water depths of up to 12 inches. Lightweight yet strong, the lounge is meant for residential or commercial use and has a design that allows for easy filling of the base section with water and for easy emptying if it needs to be moved within the pool or removed for storage. For details, click here.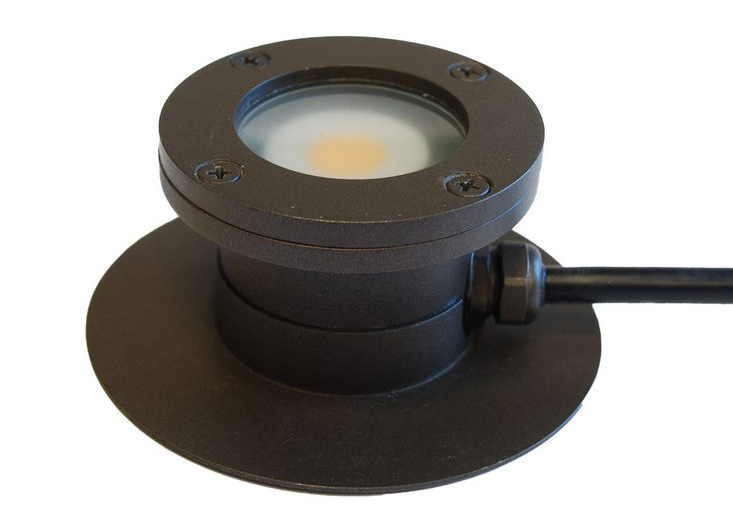 Lightcraft Outdoor (Chatsworth, CA) makes the model H20-302B underwater LED lighting fixture. Known as the Guppy, the compact fixture – just an inch and three-quarters tall – is made with heavy cast brass and has a natural-bronze finish. It comes with a pebble tray, includes a 25-foot cable and projects 15 feet with a 180-degree beam angle. For details, click here.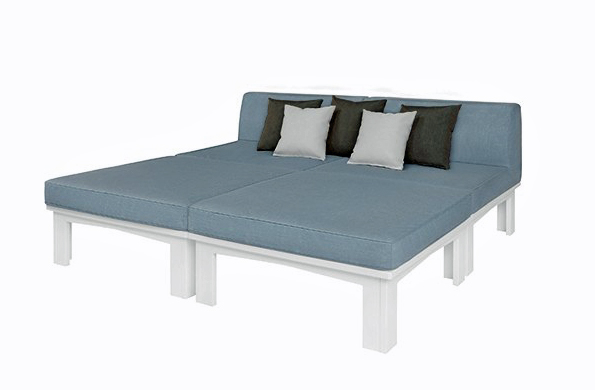 Ledge Lounger (Houston, TX) manufactures the Mainstay Sectional, a modular, customizable lounge system designed for outdoor, on-deck use in commercial or residential settings. Made with an outdoor resin and rugged fabrics in dozens of available colors, the four-piece assemblies interlock and can easily be reconfigured to suit immediate needs. For details, click here.