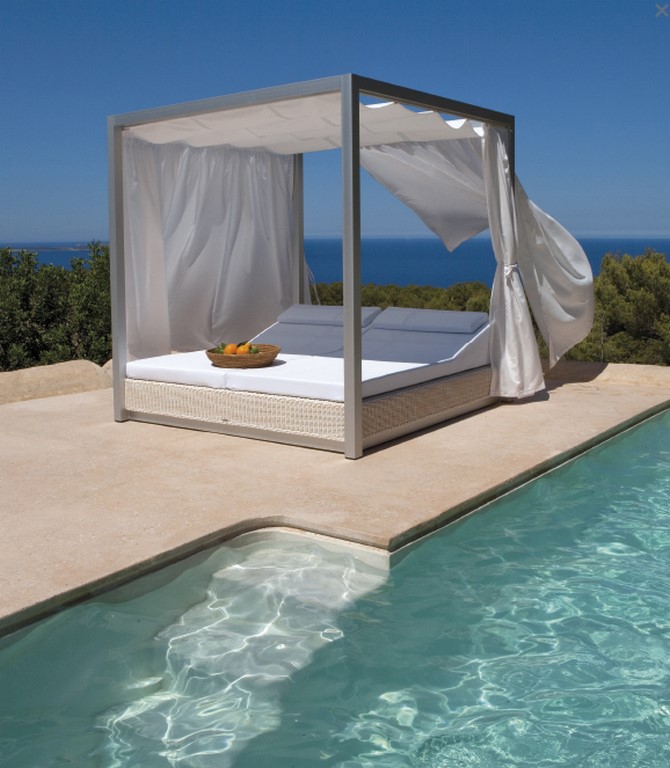 Couture Outdoor (Southampton, NY) imports the Chill Daybed, a double-size unit with a retractable canopy and privacy curtains. Designed for a contemporary look in either residential or commercial settings, the systems feature durable powder-coated aluminum frames with inset wicker details and are available in 28 distinctive fabric colors. For details, click here.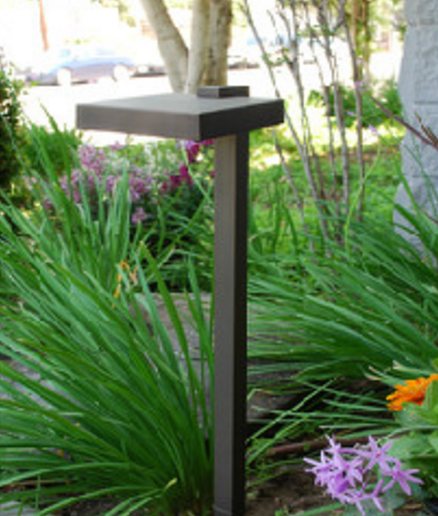 Lightcraft Outdoor Environments (Chatsworth, CA) has introduced the Moderno Collection of outdoor lighting fixtures to bring a sleek, contemporary look to path lighting. Available in six configurations, the units feature 12-volt LEDs, solid-brass construction and natural brass or stainless steel finishes. Two models have adjustable-angle bases. For details, click here.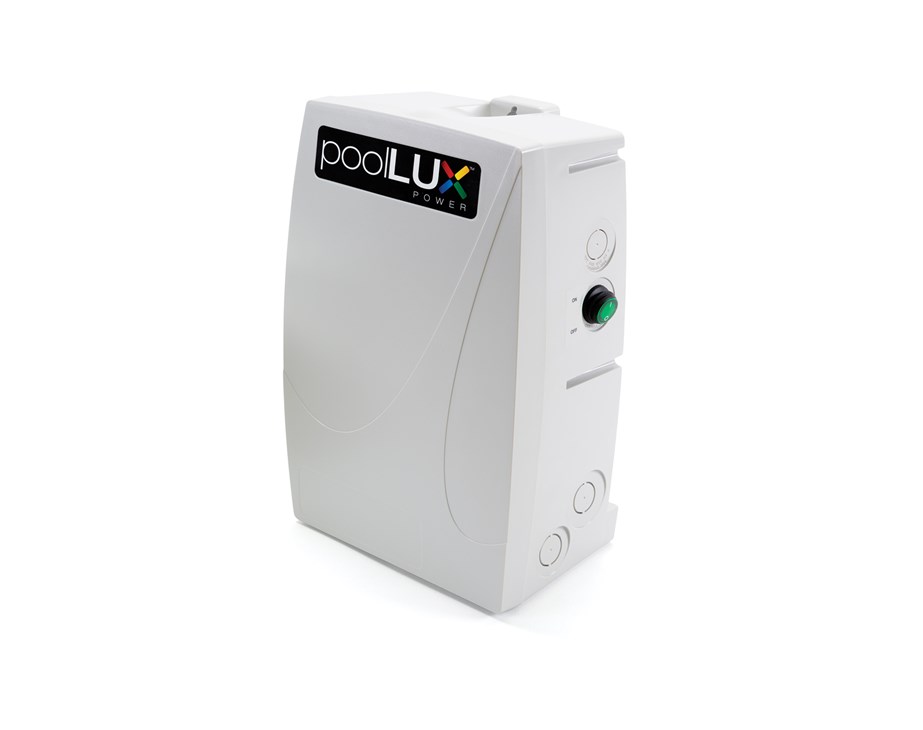 S.R. Smith (Canby, OR) offers the poolLux line of control systems for use with the company's Treo LED lights. Options include Premier, a customizable system with 49 color options, four dimming levels and two light shows; Power, which has six color options; and Plus, which has six color options and includes a wireless remote control unit. For details, click here.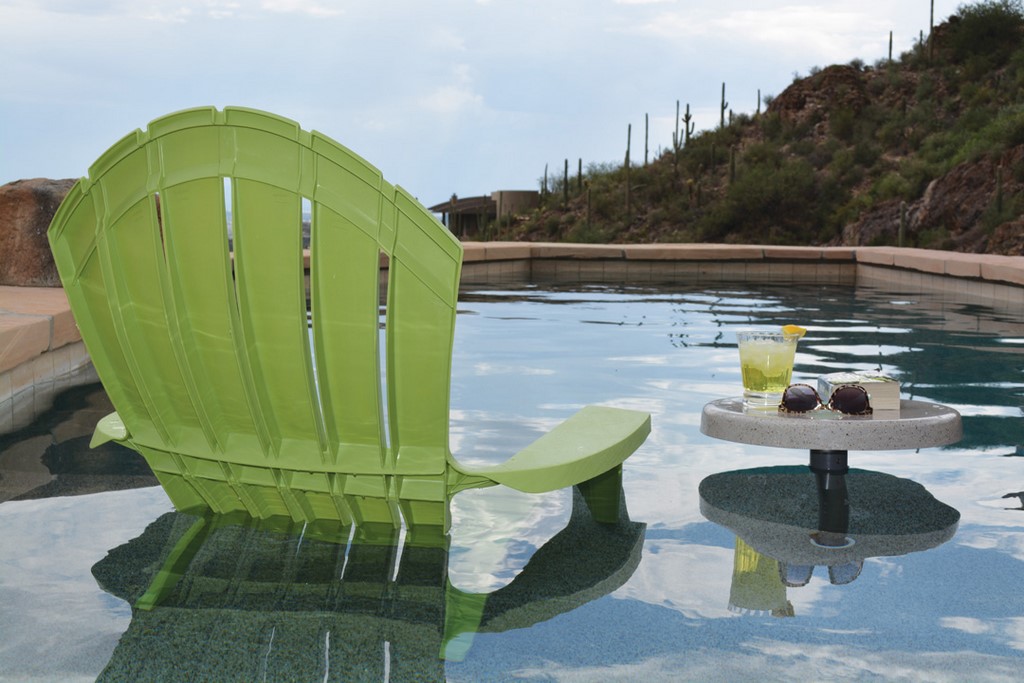 Inter-Fab (Tucson, AZ) makes Pool Lifestyle Tables designed for use on tanning ledges in swimming pools. Available in 30- and 16-inch diameters, the units' 18-inch support poles slide into standard 1.5-inch anchor sleeves using included adapters. The tables come in 10 colors in solids and granites, and there's a support extender for use in spas. For details, click here.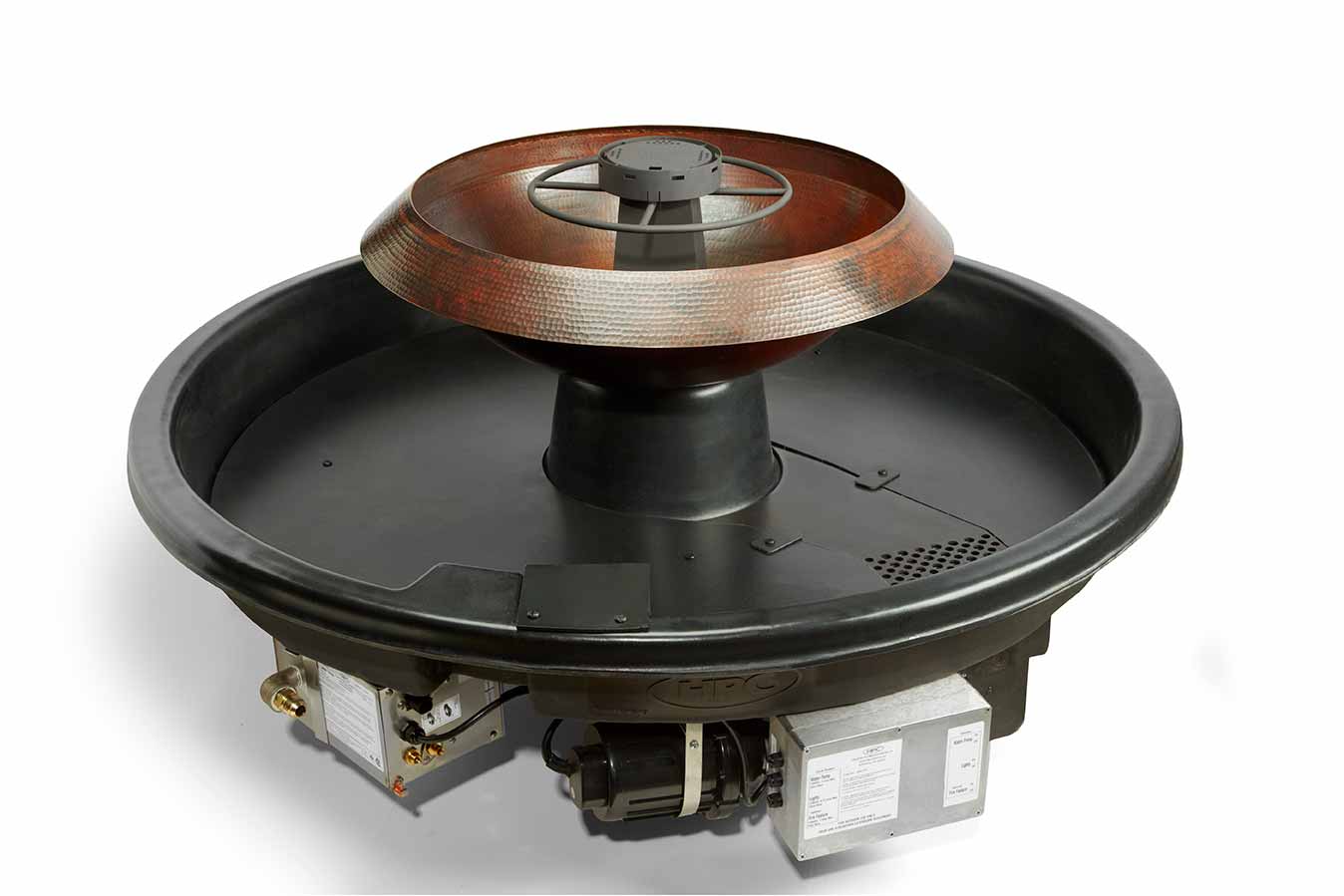 Hearth Products Controls has introduced the Copper Cyprus Bowl, a system for fire-on-water features. The automated electronic units operate at a gas pressure of only 1/2 psi and have passed stringent CSA wind, rain and combustion tests. The fire ring functions when fully submerged and gives off an even, appealing flame at only 65,000 Btus. For details, click here.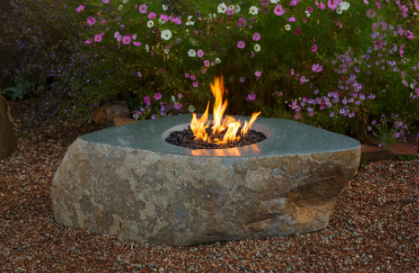 Stone Forest (Santa Fe, NM) offers fire features made using split natural boulders. Designed for outdoor use only with a custom gas kit and tempered-glass fire rocks in light blue or black, the units are approximately 18 inches high and come with varying diameters of up to 50 inches wide and 40 inches deep (size, shape and color will vary). For details, click here.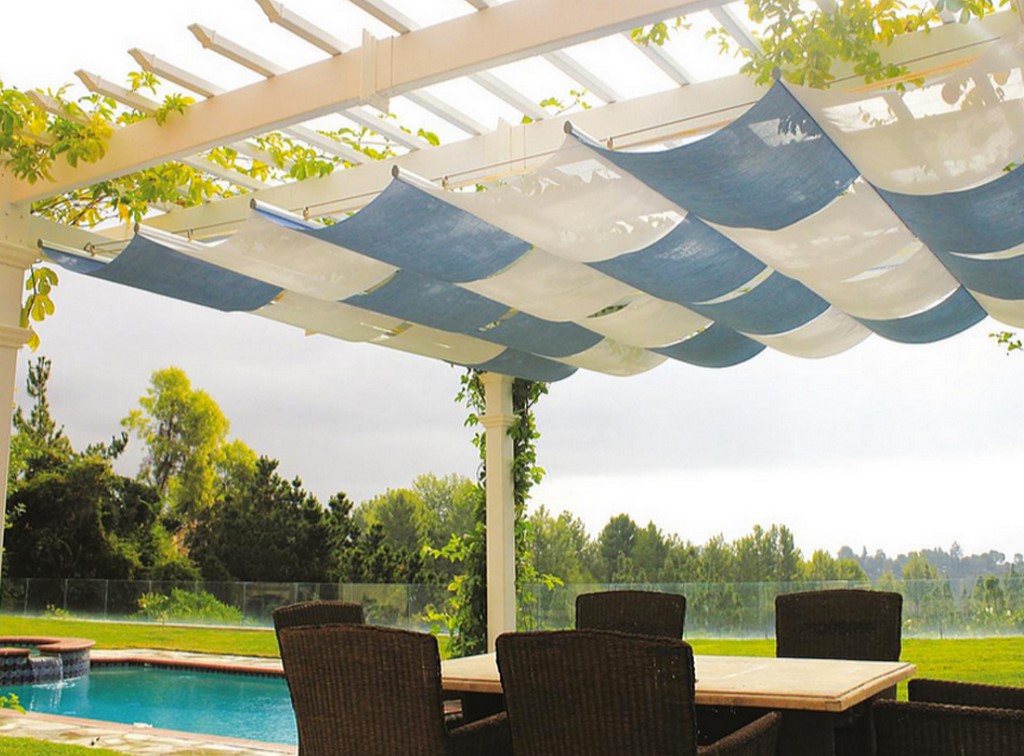 Infinity Canopy (Los Angeles, CA) has devised a shade system that uses individual fabric panels that can be easily interchanged to create an infinite number of looks to suit any taste, mood or design need. Made to cover any span regardless of width or length, the system uses slide-on wires with adjustments to keep panels flat or allow billowing on the breeze. For details, click here.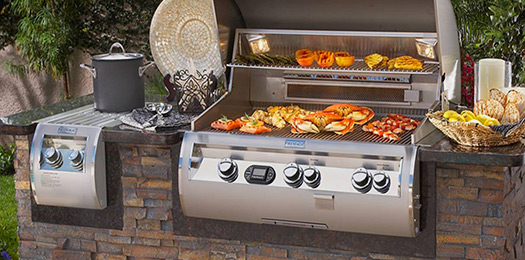 Forshaw (St. Louis, MO) has introduced Exterus, a line of modular, ready-to-finish features for outdoor kitchens. The wide range of components come from the factory fully assembled and install easily when they arrive on site using a simple building-block approach. The system's custom cabinets are ready to accept tile, veneer stone or stucco. For details, click here.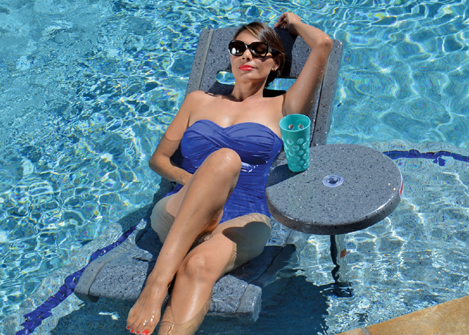 Inter-Fab (Tucson, AZ) has introduced Rock-r-Lounge, a seating system for use in the water on swimming pools' sun shelves. Available as rocking chairs only or with optional ottomans and/or side tables, the lounges are available in ten colors (solids and granites) and are safe and suitable for use on vinyl liners as well as pebble or plaster finishes. For details, click here.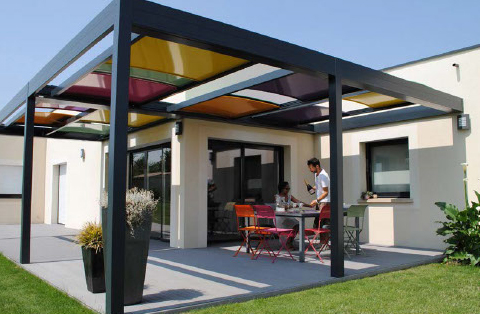 BioClimatic Structures (Pompton Plains, NJ) is the U.S. distributor for Arlequin Pergolas. Made by Solisysteme in France, the system features sliding panels – available in 22 colors – that can easily be arranged to let sun and weather in or block it out. The supporting structures can be custom configured, or the panels can be added to existing structures. For details, click here.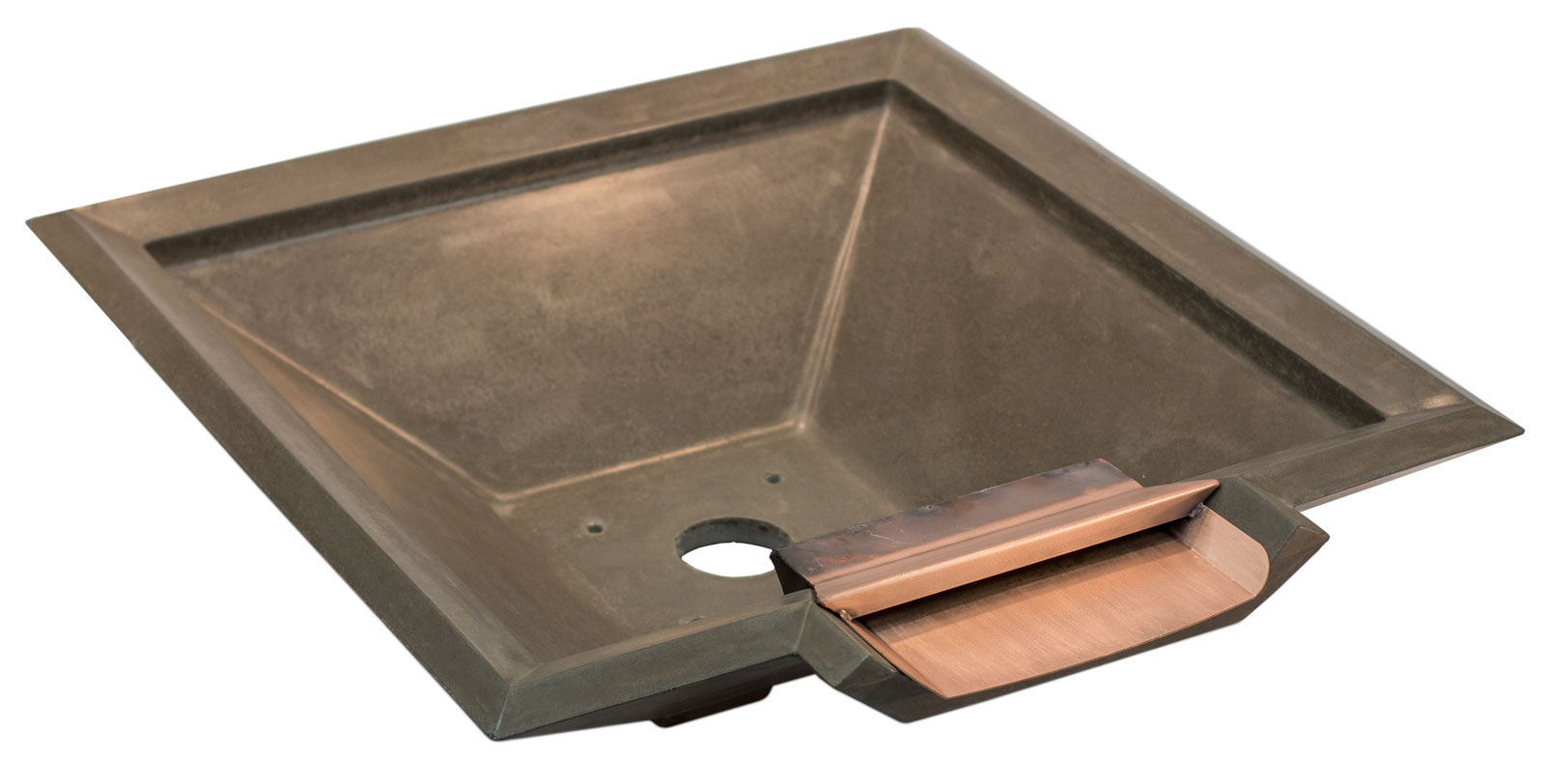 Pebble Technology (Scottsdale, AZ) has added concrete bowls to its product mix. Offered in five styles (fire only, planter only, fire with water, planter with water and water alone) in three shapes and three colors, the bowls are designed for reduced weight and great strength. Water models include copper spillways; fire models work with gas or propane. For details, click here.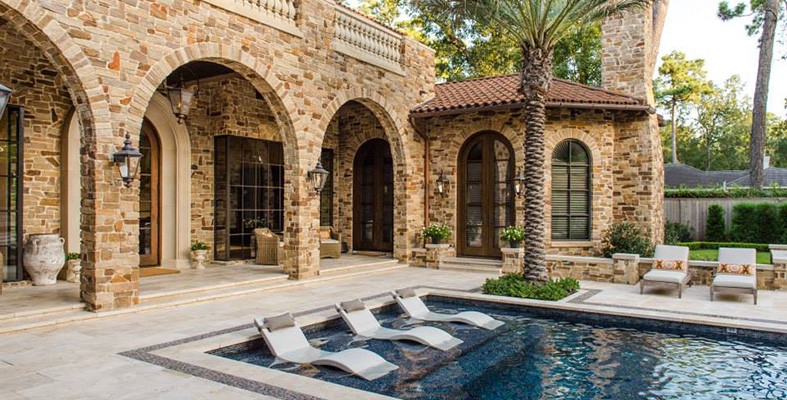 Ledge Lounger (Houston, TX) offers in-pool chaises to provide contoured, comfortable places to relax on shallow-water ledges within both commercial and residential swimming pools. Made from durable, color-stabilized material, the contoured seats are made for ledges up to nine inches deep; resist chemicals and weather; and are available in 11 colors. For details, click here.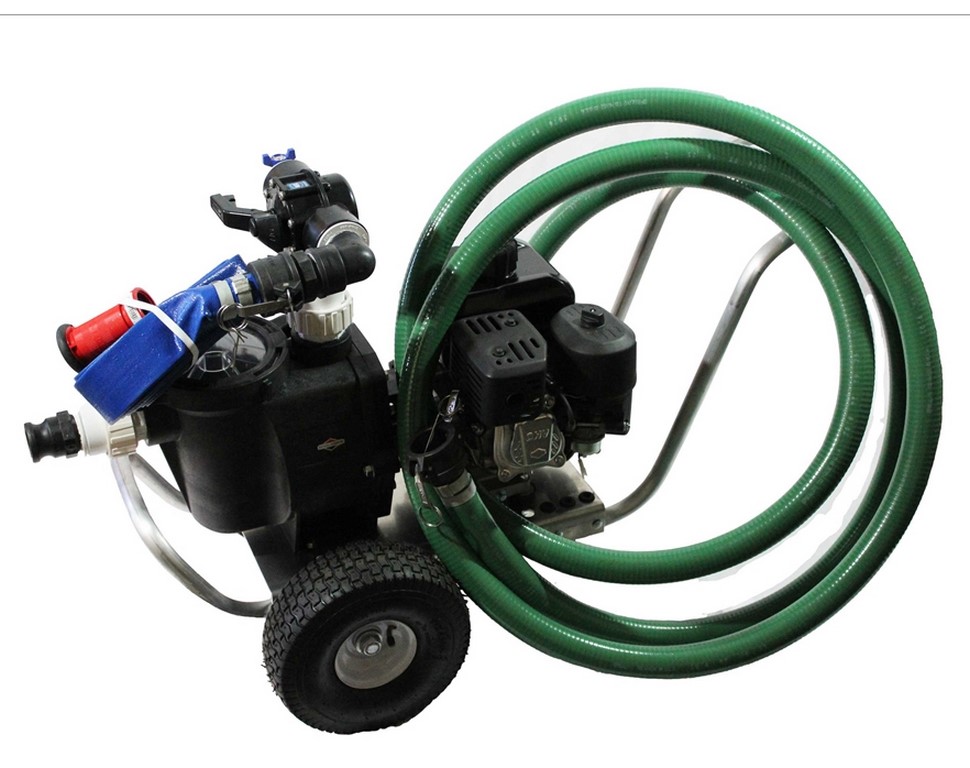 Advantage Manufacturing (Tustin, CA) offers a fire-pump cart for use in property protection before the fire department arrives. Designed to draw water from available pools, ponds and other waterfeatures, the durable gas-powered unit comes with a 20-foot suction hose fitted with a strainer and a 25-foot-long discharge hose with an adjustable nozzle. For details, click here.