Cold Weather Fountain Care

While comprehensive maintenance implemented by skilled service professionals is always imperative, as fountain expert Jerry West explains, preventive care is especially critical in the colder months when damage from ice can destroy even the best-designed and installed fountain systems.
By Jerry West
The importance of protecting valuable investments in fountains cannot be overemphasized. Time and again, these amenities have proven to enhance the value of commercial properties, while offering a host of additional benefits to landlords, investors, and tenants including driving sales, promoting sustainability and reducing costs.
As property owners recognize the importance of properly maintaining their water features, our firm, Outside the Lines, Anaheim, CA (OTL), is increasingly providing maintenance services for the projects we design and/or build (and for many that we don't). Winter, with its potentially damaging weather, is one of our busiest seasons for completing this vital work.
While it might be tempting to let fountain maintenance lapse this time of year – particularly in the face of current economic challenges including a potential recession – here are a few compelling reasons why regular maintenance by water feature professionals is essential, especially when we head into cooler months.
AGAINST THE COLD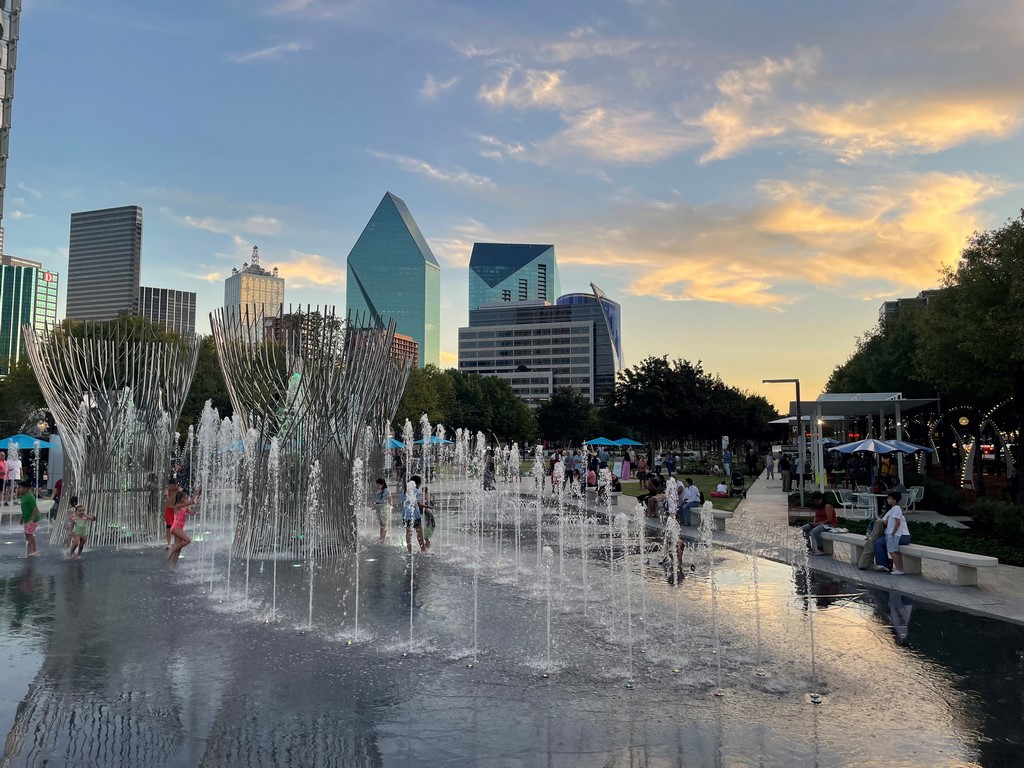 Because not all fountain systems are designed and built to operate year-round, fountains in geographical areas with four distinct seasons must often be winterized to keep them operating at their best, and safe from weather-related harm throughout the year. Winterizing fountains safeguards against this damage, which can be quite expensive to repair once it happens.
Winterizing fountains, which should optimally occur before the first hard freeze of the season, protects against weather events that might drive moisture and water into the fountain system, causing damage if it's not identified and fixed right away. For example, if a city receives snowfall followed by a warm front, the snow will melt, and water may enter the fountain plumbing, finishes, and other "void" spaces. If that warm front is followed by freezing temperatures, the snowmelt would freeze and result in damage to these components.
Winterization is a multi-step process that requires: (1) draining the fountain and its plumbing, using compressed air and/or a wet/dry vacuum to remove moisture, (2) allowing accumulated water to drain by opening drain valves and plugs on pumps and strainers, and (3) installing watertight plugs in drain sumps to ensure that rain and snow remain outside the pipes during colder weather.
Expansion plugs are typically used to seal pipe openings, and pipes can be left to free drain to a storm or sanitary sewer line if there is a connection. Flanged openings can be fitted with blind flanges, and other lines that are valved can be isolated with those valves.
In addition, we recommend adding warming devices to equipment vaults to stop the space and equipment from experiencing freezing temperatures. While many owners utilize a small "milkhouse" heater with integral heat, an incandescent lamp left on in the vault can frequently do the job as well. Regardless, this does not absolve the operator of the responsibility to periodically inspect the equipment and ensure all elements are properly protected.
DELICATE CONTROLS
Winterizing also applies to a fountain's electronic control systems. Property owners and operators should verify the warranty coverage with the control panel fabricator. Typically, high heat is more of a concern than freezing temperatures, but it makes sense to ask. Installing several commercial-size packages of desiccant inside the panel along with a small light placed close to the panel's face can keep ambient temperatures sufficient to avoid warranty conflicts.
If the equipment vault housing the fountain controls is large, installing a properly designed, located, and powered space heater is necessary to keep the temperatures high enough in very cold climates.
Note that heaters, heat exchangers, and heat-trace — which utilize electricity and insulation to heat pipes or other vessels in order to reduce the heat lost to outside temperatures — can be deployed to keep fountains operating year-round, preventing down time on these amenities for property owners.
In fact, our firm is increasingly building fountains with heaters or heat exchangers for this very purpose. A properly trained maintenance technician who is qualified to work with water features should inspect this heating equipment before, during and after it is used for the winter period.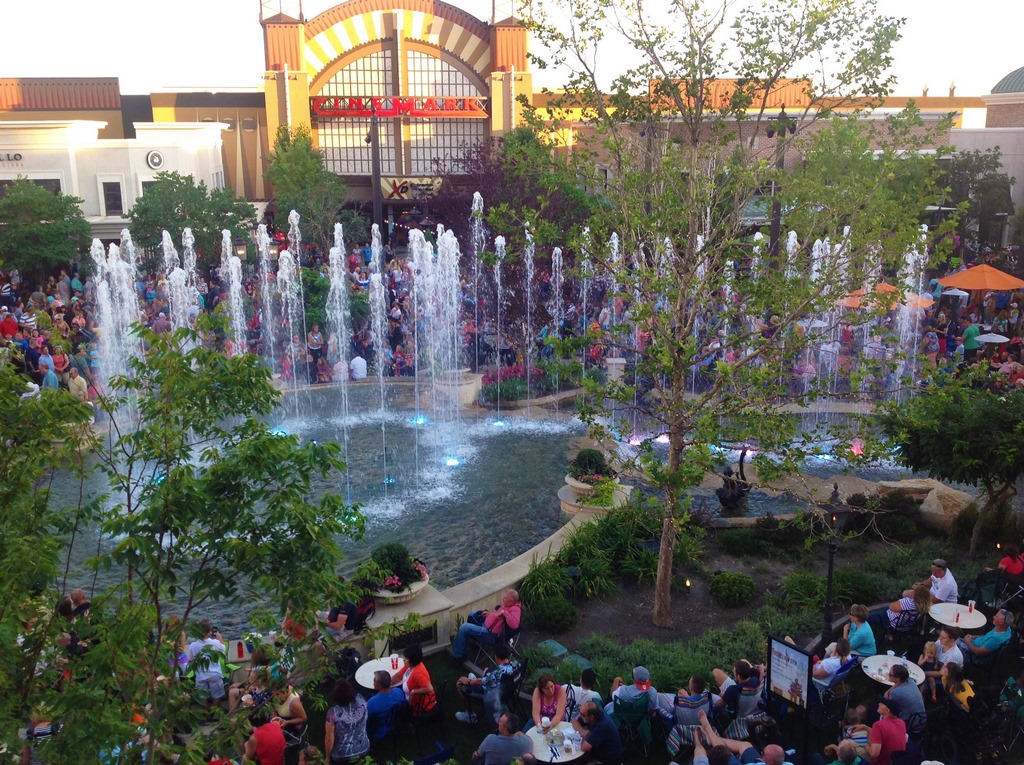 Reducing scale and corrosion that could be caused by winter weather helps keep fountains running at their best throughout the year. We utilize systems such as filtration and UV sterilization and residual chemical sanitizers such as chlorine and bromine to keep the water in our projects clean and clear, minimizing scale. We also employ materials such as Type 316L stainless steel – a material typically used for surgical tools – in our design and construction to prevent corrosion.
It's also necessary to have the fountain and all its equipment and systems inspected visually by an experienced professional at least once a week during the winter, in addition to after a significant weather event.
Further, winter provides an ideal opportunity to implement upgrades during the downtime, such as repairing finishes and lighting and polishing bronze, brass, or stainless-steel finishes. We frequently complete repairs and maintenance in the colder months to fountains that are not in use in the winter.
PREVENTING INTERRUPTIONS
As stakeholders depend upon these amenities to attract and entertain visitors, it is imperative that the sound, motion, lighting, and music technology — and every part of the fountain — are functioning safely and optimally, particularly when guests are present.
Hiring a skilled technician to ensure controls are maintained and functioning properly can reduce or eliminate fountain down time and provide peace of mind for property owners and operators. Prevention is key, as no property owner wants to find out that their valuable amenity is unusable or prohibitively costly to fix.
Today's fountain controls utilize technology that can detect leaks and potential malfunctions before they limit use of the feature, or cause more serious operating issues. Maintaining and servicing these controls is becoming an integral part of maintenance routines and can prevent untimely breakdowns during the holiday season and beyond.
Our firm is increasingly involved in larger, technologically sophisticated projects with specialty controls. The technology used in these fountains include programmable logic controllers (PLCs) and DMX-based show controls that manage complex features. Such features include those having hundreds of arrays and jets, multi-axis robotic nozzles that can shoot jets of water as high as 95 feet in the air, programmable color-changing LED lights, movement choreographed to music, and even proprietary state-of-the-art interactive technology that allows visitors to control the fountain's motions by the touch of a hand.
Increasingly advanced controls are used to create a variety of sequences and special effects that dazzle onlookers, such as moving water side to side, front to back, and twisting and turning in all directions.
Motion-based nozzles can be specially engineered with a rotating head atop a dual-axis flow system to allow water to be propelled in every direction, creating a whirling dance. Other nozzles can introduce a basket-weave spray that gracefully intertwines with other water effects to produce a swirling and latticed ballet of water, always a crowd-stopping show experience. Fountains using these controls can be programmed to deliver several differently choreographed shows per day.
SAVING STRATEGIES
Putting off scheduled maintenance on any large investment can result in expensive repairs or replacement, and water features are no different.
As these amenities grow increasingly complex, the cost to restore or replace damaged equipment or components rises. In addition, with supply chain disruptions, it may take months to get replacements for parts that are allowed to fail, making preventive maintenance especially beneficial right now.
Given the challenges many commercial property owners are facing, the ability to circumvent capital expenses due to deferred maintenance is key, which makes adhering to a regular maintenance schedule crucial.
An added benefit to proper maintenance is that it can promote sustainability, which in itself saves owners and operators money by reducing resource waste and use. Sustainable design is a standard in the water features that our firm designs and constructs, including energy-efficient LED lighting, variable-frequency — that minimize resource consumption — and the cleaning processes and materials mentioned earlier.
In addition, technology that detects leaks and identifies potential problems in fountains — which regular maintenance supports — helps diminish wasted water, enabling these amenities to continue being environmentally friendly while keeping utility costs in check all year long.
With ESG (Environmental Social Governance) and sustainable design continuing to inform design concepts for projects of all types, water features are continually evolving along with this paradigm shift, becoming more efficient by reducing resource consumption.
These efforts to maximize performance while minimizing environmental impact and carbon footprint also reduce long-term operational and maintenance costs, meaning that this form of "going green" really can lead to a pot of gold for real estate owners and operators.
Watershape professionals with deep expertise in all types of fountains can customize a maintenance schedule and budget for every stakeholder that will boost the bottom line and keep their fountains clean, beautiful, and operational no matter the weather.
Jerry West is director of field operations at Outside the Lines (OTL), a design-build themed construction company based in Anaheim, CA, that specializes in creating one-of-a-kind rockwork, water features and themed environments for retail entertainment, hospitality, gaming, and golf properties around the globe.
Opening photo by cktravels.com | Shutterstock
Fountain photos courtesy of OTL