WaterShapes Topic Index, 1999-2011
The diversity of subjects covered during WaterShapes' 13 years of publication is eloquently on display in this Article Topic Index. Focused by more than 30 main headings and covering well in excess of 300 sub-categories, the entries demonstrate the full range of interests of the designers, engineers, builders and suppliers who've contributed articles ranging from the minutely technical to the broadest of philosophical discussions. Assignment of articles to given categories and sub-categories is necessarily a subjective process, but every attempt has been made to fit each article into the topical matrix in multiple categories and sub-categories to reflect the full content and implications of each writer's work.
Note: In this special Index Issue, individual copies of the magazine are referred to using a simple shorthand that calls out the month (or months) of publication and the year, followed after a colon (:) by the number of the item's opening page.
Aquatic facilities,
amenities for, Aug 99:34; Jun 01:36; Jul/Aug 01:48;May 02:32; Apr 03:34; Jul 03:46; Sep 03:52;Nov 03:38;May 04:34; Jul 05:30; Feb 06:38; Dec 06:44; Feb 07:54;Aug 07:46; Oct 07:44; Jan 08:52;May 08:44; Jun 08:54;Aug 08:38; Oct 08:50; Jun 09:40; Nov 10:44
animal habitats, Aug 00:36;Mar 03:34; Feb 04:48;May 04:44; Jun 06:42; Oct 09:44; Jan 11:40
commercial, Mar 00:34; Jul/Aug 01:48;Mar 02:40;May 02:32; Jan 03:58;Nov 03:38; Jul 05:30; Oct 05:30; Feb 06:38; Jun 08:54;Aug 08:38; Jun 09:40; Mar 10:44; Nov 10:44; Nov 10:60
competitive, Jun 01:36;May 02:32; Sep 03:52;May 08:44; Aug 08:38; Oct 08:50; May 09:38
programming of, Aug 99:34;May 02:32;Apr 03:34; Jul 03:46; Sep 03:52; Feb 04:48; Jul 05:30; Oct 05:30; Feb 06:38; Dec 06:44; Feb 07:54;Aug 07:46; Oct 07:44; Jan 08:52; May 08:44; Jun 08:54; Jul 08:36;Aug 08:38; May 09:46; Jun 09:40
---
Business issues,
arbitration basics, Sep 00:40
avoiding litigation, Sep 00:40;Nov 08:38; Feb 09:28; May/Jun 10:40; May 11:30
client relations, Mar 01:26;Apr 01:24; Feb 02:28; Sep 02:30; Sep 02:54; Oct 02:56; Jan 03:58; Oct 05:40;Mar 06:56; May 07:54; Jul 07:32;Nov 07:70; Jan 08:64; Feb 08:56; Apr 08:34;May 08:44; Jul 08:42;Aug 08:52; Jan 09:38; Feb 09:38; Mar 09:48; May 09:28; May 09:50; Oct 09:36; May/Jun 10:40
collaboration, Jan/Feb 01:42;Mar 02:40;Apr 02:38; Jun 02:40; Jun 02:48; Jan 03:38; Feb 03:34;Apr 03:42; Jun 03:52; Jul 03:40;Aug 03:48;Nov 03:48; Feb 04:36;Mar 04:42; Aug 04:48; Sep 04:34;Nov 04:58; Feb 05:52; Dec 05:48; Jan 06:30;Apr 06:40; Oct 06:42; Dec 06:34;Apr 07:28; Jun 07:50; Sep 07:58; Oct 07:34;Nov 07:60;Mar 08:50; Mar 08:56; Jul 08:30; Oct 08:50; Nov 08:64; Jan 09:58; Mar 09:30; May 09:50; Jun 09:52; Jul 09:48; Aug 09:50; Nov 09:52; May/Jun 10:24; Jul/Aug 10:42; Sep/Oct 10:38
communication, Apr 07:28; Jun 07:50; Sep 07:52;Nov 07:50; Mar 08:50; Jul 08:30;Aug 08:52; Oct 08:50; May/Jun 10:44; Jul/Aug 10:22; Jul/Aug 10:30; Jul/Aug 10:42; Jan 11:48; May 11:30
coping with changes, Aug 00:24; Feb 02:28; Jun 03:52; Nov 04:40;Apr 06:30;May 06:28;Apr 07:28; Jun 07:34; Apr 08:34;Nov 08:38
customer delight, Mar 01:36;Apr 01:24; Jun 02:48; Jul/Aug 02:44; Oct 03:48; Mar 10:44
finding resources, May 07:30; Jul 07:40; Oct 08:50 high-end positioning, Jan/Feb 01:42; Jan 03:38; Feb 04:36; Feb 05:52; Dec 05:48; Jan 06:30; Oct 06:42;Mar 07:36; Mar 07:54; Jun 07:34; Jul 07:32;Nov 07:70;Mar 08:50 installation efficiency, Sep 01:42; Jul/Aug 02:44;Mar 07:48; Nov 07:70; Dec 07:48;May 08:44; Jul 08:42;Aug 08:52; Nov 08:56; Feb 10:24; Mar 10:26; Nov 10:32
installation efficiency, Feb 09:28; Aug 09:50; Oct 09:44; May/Jun 10:24; May/Jun 10:44
mid-range marketing, Apr/May 00:52; Jun 01:26; Jul/Aug 02:44; Feb 09:44; Jan 10:32
model homes, Jan 00:22; Jul 04:28
partnering, Oct 99:46; Feb 09:50
presentations, Dec 99:66;Mar 05:52;Aug 05:46; Oct 05:40; Nov 05:56; Oct 08:56; May 09:38; Sep 09:34; Jul/Aug 10:30
project management, Feb 99:22; Jun 99:56; Oct 99:38; Mar 00:22;Mar 00:34; Jan/Feb 01:26;Mar 02:40; Apr 02:38;May 02:32; Jun 02:40; Jun 02:48; Jul/Aug 02:34; Jul/Aug 02:44; Sep 02:30; Jan 03:38; Mar 03:34;Apr 03:42;May 03:36; Jun 03:52;Nov 03:48; Jan 06:60; Jan 06:30; Sep 06:30; Oct 06:42; Dec 06:34; Mar 07:48;Apr 07:28;Nov 07:70;May 08:44; Jul 08:42; Aug 08:52;Nov 08:56; Jan 09:38; Aug 09:50; Oct 09:28; Nov 10:60; Jan 11:30
sustainability, Jan 09:48; Oct 09:28; Oct 09:36; Oct 09:44; Oct 09:52; Feb 10:24; Apr 10:38; Nov 10:32; Jan 11:30
---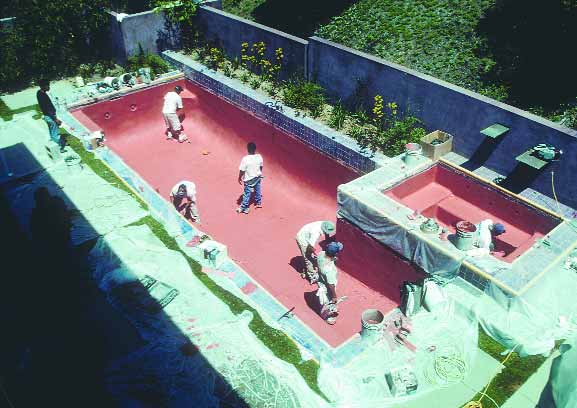 Color,
contrasts, Jan 00:46;May 06:28;Aug 06:48; Oct 08:38
in finishes, Jan 00:46; Oct 02:56; Jul 05:48;Nov 05:46; Mar 06:56;Aug 06:48;Apr 07:58; Sep 08:40
renderings, Dec 99:66; Jul/Aug 02:56
using, Oct 99:52;Aug 00:24;Apr 01:46; Oct 01:50;Mar 02:48; Oct 02:56; Jun 03:30; Jun 03:52;Apr 04:28; Dec 04:30; Aug 06:48;Apr 07:58; Oct 08:38;Nov 08:56;Nov 08:64; Feb 09:50; Mar 09:40; May 09:50; Jul 09:28; Nov 09:52; Nov 10:36
---
Concrete,
additives, Jun 99:48; Jul 04:42; Jan 05:52;Aug 07:38
avoiding failures, Jul 03:40; Jan 04:54; Jan 05:52;May 05:54; Aug 06:42;Aug 07:38; Apr 09:36; May 09:38; Sep 09:44
cracks, repairing, Feb 00:40
curing, Apr 99:42; Jan 05:52; May 11:30
nature of, May 09:38; Sep 09:44; May/Jun 10:24; Nov 10:54; Mar 11:40; May 11:30
use in ponds, Oct 03:48
---
Construction,
bridges, Jan 06:52; Jul 11:40
coordinating, Oct 01:36;Mar 02:40;Apr 03:42; Sep 03:52; Nov 03:56; Jan 06:60;Mar 07:54;Apr 07:46; Jun 07:50; Jan 08:44; Feb 08:56; Feb 08:56; Jul 08:42;Aug 08:52; Feb 09:50; Mar 09:48; Aug 09:50; Oct 09:28; Mar 11:32
documentation, Aug 05:46;Nov 05:56;Nov 06:42; Dec 07:48
excavation, Aug 00:24;Mar 02:30;Nov 07:38; Feb 08:56; Apr 08:34; Sep 08:56;Nov 08:56;Nov 08:64; Apr 09:36
forming shells, Feb 99:22;Apr 99:48;May 04:52; Feb 08:56; Apr 08:34;May 08:36; Jul 08:50; Aug 09:40; Nov 09: 40; Nov 09:52; May/Jun 10:24; Jul 11:46
fountain, Oct 01:36;Mar 02:30;Mar 02:48;Apr 02:38; Jun 02:30; Oct 02:30; Jun 03:30;Aug 03:34; Oct 03:38; May 04:34;Aug 04:36;Apr 05:50; Sep 06:30; Jul 08:30; Feb 10:30; Nov 10:60
green roofs, Apr 10:46; Nov 10:32
grottos, Feb 04:36; Sep 04:34; Oct 05:40; Jan 08:44; Feb 08:56; Apr 08:34; Jul 08:50; Mar 10:26; Apr 10:22
headwaters, Apr 02:50;Mar 03:50; Sep 07:34; Jun 09:30; Aug 09:26
indoor watershapes, Sep 02:54; Sep 03:52;Nov 03:66; Jan 04:40;May 04:34; Jun 04:32; Jan 05:58;Apr 07:46; Feb 08:56; Jan 09:38; Jul/Aug 10:42; Sep/Oct 10:38; Mar 11:22; Jul 11:40
notched spillways, Oct 99:52;Apr 01:46; Feb 02:44; Jul/Aug 02:56; Oct 02:56;Nov 08:64
outdoor kitchens, Mar 03:42; Nov 08:64; Jul/Aug 10:22
perimeter overflows, Jul/Aug 01:40; Feb 02:44;May 04:52; Aug 05:56;Nov 05:66; Oct 07:34;May 08:36; Aug 09:50; Nov 09:52
plumbing, Apr 99:48;Mar 03:34;Apr 03:48;Aug 03:42; May 04:52;May 06:46;Apr 07:46; Feb 08:56; Jul 08:50; Nov 08:64; Aug 09:50; Nov 09:52; Feb 10:38
ponds, Oct 03:48; Jun 04:44; Jan 05:58;May 06:36; Oct 06:32; Feb 07:38;May 07:54; Sep 07:34;Mar 08:62; Jul 08:42; Aug 08:52; Mar 10:26; Apr 10:22; Jan 11:30
pool enclosures, Sep 03:40; Sep 03:52; Jan 04:40; Jul/Aug 10:42
retaining walls, Mar 02:30; Jul 06:56; Jan 08:44; Sep 09:34
rockwork, Feb 02:36;Mar 02:40;Apr 02:38; Jul/Aug 02:34; Sep 02:54;Nov 03:38; Sep 04:34;Apr 05:30; Jun 05:34; Sep 05:40; Oct 05:40;Mar 08:62; Sep 08:56; Apr 09:38; Mar 10:26; Apr 10:22
rooftop pools, Nov 10:44
shells, Jan 04:54;May 04:52; Jul 04:42;May 05:54;Aug 06:42; Apr 07:46;Aug 07:38; Feb 08:56; Jul 08:50; Apr 09:36; Jun 09:52; Jul 09:48; Oct 09:36; Nov 09:52; May/Jun 10:24; Nov 10:44
slides, Nov 04:40; Aug 09:26
structural steel, Feb 99:22;Apr 99:48;Mar 00:42;Aug 00:24; Jan 04:54;May 04:52;Aug 07:38;Apr 08:34; Jul 08:50; Nov 08:64
surge tanks, Jan 03:48; May 04:52; Jan 09:48; Aug 09:36
tile installation, Oct 03:56; Jan 07:48;Apr 07:46;Apr 07:58; Nov 08:64; Mar 09:48; Jul 11:30
vanishing edges, Apr 99:48; Jun/Jul 00:46;Apr 02:28; May 02:54; Jun 05:58;Aug 05:56;Mar 08:42; Jul 08:50; Sep 08:56; Jul 09:48; May/Jun 10:24
vaults, Jul 04:36
vinyl-liner pools, Feb 03:44; Jan 07:58;May 07:44;Aug 08:28
waterpark, Nov 03:38; Feb 09:44
waterproofing, Jul 04:42;Nov 05:36;Aug 07:38; Nov 10:44; Jan 11:40; May 11:30
with acrylic panels, May 06:46; Feb 08:56; Jan 11:40; Jul 11:46
with covers, Aug 00:24; Jun 09:52; Nov 09:40
---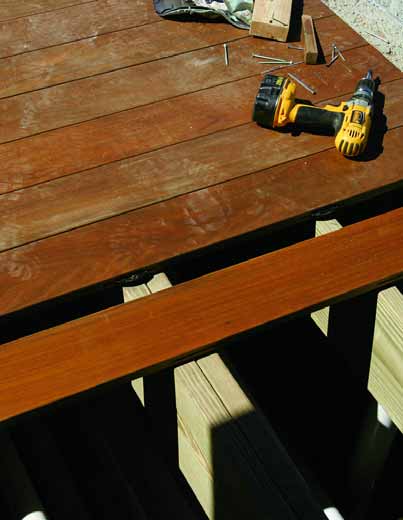 Decking,
beach entries, Jun/Jul 00:46; Jul 05:30; Sep 06:60;Apr 08:34; Jul 08:50; Mar 09:48
cantilevered, Feb 99:46;Aug 00:24; Oct 07:34; Mar 09:48
construction, Apr 99:48;Aug 00:24; Jun 03:52; Mar 09:38; Jun 09:50; Aug 09:40; Sep/Oct 10:38; Jul 11:40
expansive soils, Feb 99:46
for dry-deck fountains, Oct 99:38; Jan 00:30; Oct 02:30; Jun 03:30; Oct 03:38; Feb 09:44
grates, Jul/Aug 02:56; Oct 02:30; Oct 03:38; Nov 09:52
joint types, Feb 99:46; Mar 09:38
relation to water level, Jun 99:24;May 02:54; Feb 03:34
sealing, Feb 04:42
shade structures, Oct 01:50; Jul/Aug 10:22
slides, Jul/Aug 01:48
stamped concrete, Sep 04:34
stone, Sep 00:22; Jul/Aug 01:28; Oct 01:26; Feb 04:42; Jun 04:32; Feb 06:38; Dec 06:60; Jul 07:40;Aug 07:30; Nov 07:38;May 08:36; Oct 08:38;Nov 08:64; Mar 09:38; Mar 09:48; Sep/Oct 10:38
wood, Oct 07:34;Nov 08:56
---
Design issues,
appropriateness to setting, Jan 00:22;Apr/May 00:52; Jan/Feb 01:32;Mar 01:26;May 01:44;Nov/Dec 01:40; Mar 02:30;Mar 02:40; Jun 02:30; Jul/Aug 02:56; Sep 02:30; Oct 02:30; Oct 02:48; Oct 02:56; Jan 03:58; Feb 03:56;May 03:30;May 03:42; Jun 03:52; Jul 03:52; Aug 03:48; Sep 03:30;Nov 03:38;Nov 03:66; Feb 04:28; Feb 04:48;Mar 04:34;Aug 04:44; Oct 04:36; Oct 04:56; Dec 04:30; Jan 05:44;May 05:36; Jun 05:58; Jul 05:58; Nov 05:66; Feb 06:46;Mar 06:32;Mar 06:56;Apr 06:30; Apr 06:48; Jul 06:38; Jul 06:50; Sep 06:30; Sep 06:60; Nov 06:32; Dec 06:34; Dec 06:60; Jan 07:36;Mar 07:36; Apr 07:28;Apr 07:36; Jun 07:34; Jun 07:56;Aug 07:30; Sep 07:34; Sep 07:58; Oct 07:34; Oct 07:54;Nov 07:38; Dec 07:40; Dec 07:62; Jan 08:64; Feb 08:56;Mar 08:42; Mar 08:62;Apr 08:48;Apr 08:56;May 08:36; May 08:54; Jun 08:54;Aug 08:38;Aug 08:52; Sep 08:32; Sep 08:48; Sep 08:56; Oct 08:38; Oct 08:56;Nov 08:44; Nov 08:64; Feb 09:32; Feb 09:50; Apr 09:26; May 09:50; Aug 09:26; Sep 09:34; Nov 09:30; Nov 09:52; Feb 10:42; Mar 10:26; Mar 10:36; Mar 10:44; Apr 10:22; Apr 10:46; Sep/Oct 10:28; Nov 10:36; Nov 10:44; Jan 11:30; Jan 11:40; Mar 11:32; Mar 11:40; May 11:38
architecture and water, Feb 99:30; Jan 00:22;Apr/May 00:52; Aug 00:52; Sep 00:48;Nov/Dec 00:34, Jan/Feb 01:32; May 01:26;Nov/Dec 01:40;Nov/Dec 01:50; Jan 02:40; Mar 02:30;Apr 02:28; Jul/Aug 02:56; Sep 02:30; Sep 02:54; Oct 02:48; Oct 02:56;Nov/Dec 02:34; Nov/Dec 02:64; Feb 03:34; Feb 03:56; Jun 03:52; Aug 03:34; Sep 03:40; Oct 03:64;Nov 03:66; Jan 04:40; Feb 04:28; Feb 04:36; Feb 04:48;Mar 04:54;Apr 04:28; Apr 04:40;May 04:52; Oct 04:36; Oct 04:46; Dec 04:30; Jan 05:36; Jan 05:58; Feb 05:52;May 05:48;May 05:60; Jun 05:58; Jul 05:30; Jul 05:48; Sep 05:54;Nov 05:66; Dec 05:48; Jan 06:60;Mar 06:32;Apr 06:30;May 06:46; Jun 06:32; Jul 06:50; Sep 06:60; Oct 06:50;Nov 06:32; Dec 06:52;Mar 07:36;Apr 07:28;Apr 07:36; Sep 07:58; Oct 07:54; Dec 07:62; Jan 08:64; Feb 08:56;Mar 08:62; Apr 08:48;May 08:54; Jun 08:54; Sep 08:32; Oct 08:38; Nov 08:44;Nov 08:64; Jan 09:38; Feb 09:32; Feb 09:50; Mar 09:40; Apr 09:26; May 09:28; May 09:50; Jun 09:52; Jul 09:36; Jul 09:48; Sep 09:34; Sep 09:50; Nov 09:30; Nov 09:52; Mar 10:44; Jul/Aug 10:42; Sep/Oct 10:28; Nov 10:36; May 11:38; May 11:46; Jul 11:40; Jul 11:46
attracting wildlife, Jul 03:34; Sep 05:30; Oct 06:58;Apr 08:56; Jul 09:28; Oct 09:44; Sep/Oct 10:28
auditory effects, Mar 04:42;Mar 04:54;Aug 04:44;Aug 08:52
balance and proportion, Oct 99:52; Sep 00:22; Oct 00:24; Nov/Dec 01:50; Jan 02:54; Jun 02:40; Oct 02:56; Nov/Dec 02:54; Jun 03:52; Jun 04:44; Dec 04:30; May 05:36;May 06:28; Jul 06:56; Jun 07:42; Sep 07:58; Nov 08:64; Mar 10:26; Mar 10:44; Jul 11:22
basic shapes, Aug 00:24; Jul/Aug 02:56; Oct 02:56; Feb 03:34; May 05:60;Aug 05:56; Sep 07:58; Jun 08:54;Nov 08:44; Nov 09:30; Nov 09:44; Mar 10:44; May 11:22
borrowed views, Apr 01:46; Oct 01:50; Jan 02:54; Nov/Dec 02:54; Jun 04:32; Jun 05:58; Dec 05:48; Mar 06:32;Apr 07:36;Aug 07:30;May 08:54; Sep 08:56; May 09:28; May 09:50; Nov 09:30; Mar 11:40
composition, Oct 00:24; Jan 02:54;Apr 02:28;May 02:40; Jun 02:40; Jul/Aug 02:56;Nov/Dec 02:34; Nov/Dec 02:64;Mar 03:50;May 03:42;Aug 03:48; Feb 04:28; Jun 04:44;Nov 04:66; Jun 05:44; Jul 05:58; Nov 05:66; Jan 06:60;May 06:28; Jul 06:56;Aug 06:48; Jun 07:56;Aug 07:30; Oct 07:54; Dec 07:40; Jun 08:54; Oct 08:38; Oct 08:56; Jan 09:58; Feb 09:32; Feb 09:50; Mar 09:30; Apr 09:26; Jun 09:30; Jun 09:52; Sep 09:50; Mar 10:36; Sep/Oct 10:46; Nov 10:36; Mar 11:22; Mar 11:32; Jul 11:22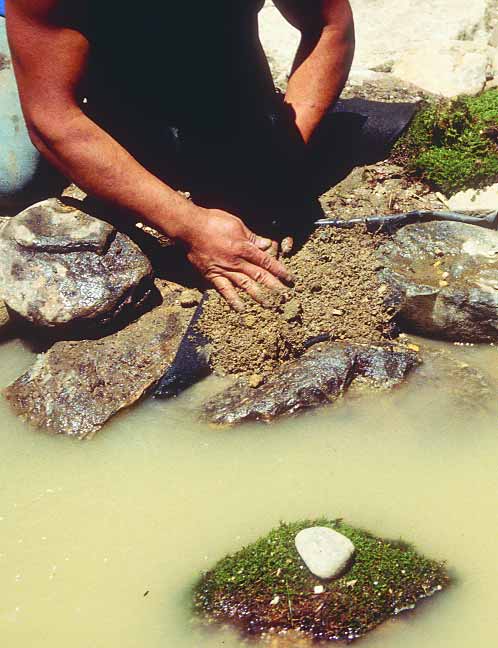 edge treatments, Feb 99:30; Jun 99:24, Dec 99:28;Mar 00:50; Oct 00:24; Oct 00:44; Jul/Aug 01:28; Oct 01:26; Jan 02:48; Jan 02:54;May 02:54; Oct 02:48; Nov/Dec 02:54; Feb 03:56;Mar 03:50;May 03:30; Jun 03:52; Sep 03:30; Jun 04:44; Oct 04:56;Nov 04:66; Dec 04:30; Jan 05:58;Mar 05:30;Mar 05:52;May 05:36; Jul 05:48;Aug 05:34; Sep 05:30;Nov 05:46; Dec 06:34; Sep 07:34;Apr 08:34;Apr 08:56;May 08:36; Jul 08:50; Mar 09:48; May 09:28; Jun 09:30; Aug 09:26; Sep 09:50; Oct 09:44; Jan 10:40; Sep/Oct 10:46; Jul 11:22
elevations, Jan 09:58; Apr 09:44; Jul 09:48; Sep 09:34; Nov 09:30; Nov 09:44; May/Jun 10:32; Mar 11:22
energy efficiency, Oct 09:36
elevations, Jun 99:24;Mar 02:40;Apr 02:28;May 02:54; Nov 03:38;Mar 04:54; Dec 04:30; Jan 05:44;May 05:60; Aug 05:56;Mar 06:56;May 06:28; Jul 06:56; Feb 07:48; Mar 07:54;Aug 07:30;Aug 07:46; Sep 07:58; Oct 07:54; Nov 07:38; Dec 07:62; Jan 08:56;Mar 08:42; Jun 08:54; Jul 08:50; Sep 08:32
energy efficiency, May 06:46
fire effects, Feb 06:38;Mar 06:40; Feb 07:60; Jun 07:34; Oct 08:38; Jul/Aug 10:34; Mar 11:40
fun, Mar 01:36; Jun 01:26; Sep 01:28;May 02:46; Sep 02:42; Oct 02:30; Oct 02:56;Apr 03:34; Jun 03:30; Jul 03:46; Oct 03:38; Jan 04:46; Feb 04:36; Feb 04:48; Jul 04:28; Aug 04:28; Sep 04:34;Nov 04:40; Jun 05:34; Jun 05:52; Jul 05:30; Oct 05:30; Feb 06:46; Feb 06:54;Mar 06:56; Jul 06:50;Aug 06:34; Sep 06:44; Oct 06:58; Dec 06:44; Dec 06:52; Dec 06:60; Jan 07:36; Feb 07:54;Apr 07:36; Jun 07:34; Jan 08:64; Feb 08:36;Mar 08:42;May 08:44; Jun 08:54; Jul 08:42;Aug 08:28;Nov 08:56; Jan 09:38; Feb 09:44; Mar 09:40; Mar 09:48; Jun 09:40; Jul 09:28; Jul 09:36; Aug 09:26; Aug 09:40; Nov 09:44; Jan 10:54; Feb 10:42; Apr 10:46; Jul/Aug 10:22; Jul/Aug 10:34; Nov 10:60
graphic communication, Dec 99:66; Jun 02:40;May 05:48; Feb 06:46; Jun 07:50;Aug 07:54; Feb 09:32; Mar 11:32
historical appropriateness, Jan/Feb 01:32; Jan 02:48; Mar 02:30; Jun 02:30; Jul/Aug 02:56; Oct 02:30; May 03:30;May 03:48; Jun 03:42;Aug 03:34;Aug 03:48; Sep 03:30; Oct 03:48;Nov 03:66; Jan 04:46;Mar 04:34; Aug 04:28; Oct 04:46; Feb 05:32; Sep 05:54;Apr 06:30; Apr 06:48; Jun 06:60; Jul 06:38; Oct 06:50; Jan 07:36; Jan 08:52; Jun 08:54; Sep 08:32; Sep 08:48;Nov 08:44; Nov 08:64; Oct 09:52; Jan 10:54; Mar 10:26; May/Jun 10:44; May 11:38; May 11:46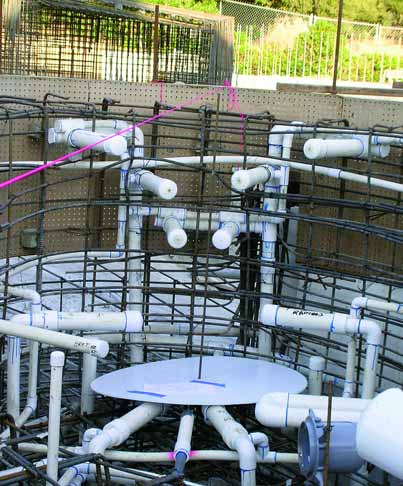 hydrotherapy, Jul 03:46; Dec 06:44;Aug 07:46; Jan 08:52; Jul 08:36;Aug 08:38; May 09:46
interdisciplinary collaboration, Jan 00:22; Jan/Feb 01:42; May 02:46; Jun 02:40; Jun 02:48;Nov/Dec 02:64; Jan 03:38;Apr 03:42; Jul 03:46;Nov 03:48; Feb 05:52; Apr 05:50;Apr 06:48; Oct 06:42; Jul 08:30; Jun 09:40;Aug 09:50; Oct 09:52; May/Jun 10:32; Sep/Oct 10:28; Nov 10:32; Jan 11:40
lighting, Jan 09:58; Mar 09:40
lighting, Feb 00:24;Mar 02:48;May 02:54; Sep 02:30; Oct 02:38; Jun 03:52; Sep 04:50;Mar 05:40; Jan 06:44; Feb 07:60; Sep 07:44;Nov 07:38
lines of sight, Apr/May 00:22;Nov/Dec 00:34;Apr 01:24; Apr 01:46;Apr 02:28; Jul/Aug 02:56; Aug 03:48; Oct 03:64;Nov 03:38; Dec 04:30; Jan 05:58;Mar 05:30; May 05:36;Aug 05:34;Nov 05:66;Mar 07:54; Jun 07:56;Apr 08:48; Sep 08:32; May 09:50; Jul 09:48; Jul 11:46
meeting client needs, Jan 00:22;Apr 01:24; Feb 02:28; May 02:46; Jun 02:48; Jul/Aug 02:56; Sep 02:42; Oct 02:30; Jan 03:58; Feb 03:34;Mar 03:42;Apr 03:34; Jul 03:46;Aug 03:34; Sep 03:40; Sep 03:52; Oct 03:48; Nov 03:38; Feb 04:36;Mar 04:54;Apr 04:28;Apr 04:40; Aug 04:44;Aug 04:44; Jan 05:36; Jan 05:58; Feb 05:32; Jun 05:52; Jul 05:58; Jan 06:60;Mar 06:40;Mar 06:56; May 06:46; Jul 06:50;Aug 06:34;Aug 06:48; Sep 06:60; Dec 06:44; Dec 06:60; Jan 07:58; Feb 07:48; Feb 07:54; Feb 07:60;Mar 07:36;Apr 07:36;May 07:44; Jun 07:34; Jun 07:56; Jul 07:32; Sep 07:58;Nov 07:38;Nov 07:50; Nov 07:60;Nov 07:70; Jan 08:44; Jan 08:56; Feb 08:56; Mar 08:42;Mar 08:50;Mar 08:62;Apr 08:34; Apr 08:56;May 08:44;May 08:54; Jul 08:36;Aug 08:38; Aug 08:52;Nov 08:56; Jan 09:38; Feb 09:32; Feb 09:38; Feb 09:44; Mar 09:30; Mar 09:48; Apr 09:26; May 09:28; May 09:46; May 09:50; Jun 09:50; Jul 09:44; Jul 09:48; Aug 09:26; Aug 09:40; Sep 09:34; Sep 09:50; Oct 09:28; Oct 09:36; Oct 09:52; Nov 09:40; Jan 10:32; Jan 11:48; May 11:22; Jul 11:40
natural inspiration, Aug 99:26; Jan 02:54;Mar 02:40; Jul/Aug 02:34; Oct 02:48;Nov/Dec 02:54; Feb 03:56; Mar 03:50; Jul 03:42; Sep 03:30;Aug 04:44; Oct 04:36; Nov 04:58;Nov 04:66; Dec 04:30;May 05:36; Jun 05:34; Sep 05:30;Nov 05:46; Feb 06:54; Sep 06:44; Sep 06:54; Dec 06:34; Jun 07:42; Jun 07:56; Jul 07:32; Aug 07:30; Sep 07:34;Nov 07:38;Nov 07:60; Jan 08:56; Jan 08:64;Mar 08:62;Apr 08:56; Jun 08:54; Mar 09:30; Apr 09:38; May 09:28; Jun 09:30; Jul 09:28; Aug 09:26; Sep 09:50; Oct 09:44; Oct 09:52; Nov 09:44; Jan 10:40; Jan 10:48; Sep/Oct 10:28; Sep/Oct 10:46; Nov 10:54; Jan 11:30; Jan 11:48; Mar 11:40; Jul 11:22
programming for commercial pools, Aug 99:34,Mar 00:34; Sep 03:52;Nov 03:38; Aug 04:28; Jul 05:30; Oct 05:30; Feb 07:54; Jul 08:36
reflections, Jun 99:24; Oct 99:26; Jan 02:54;Nov/Dec 02:64; Sep 04:50;May 05:36;Aug 05:34;Mar 06:32; May 06:28; Feb 07:38;Mar 07:36; Oct 07:34; Jun 08:54; Nov 08:44; Feb 09:50; Jun 09:52; Sep 09:50; Nov 09:30; Jan 10:40
riverfronts, Oct 99:38;May 01:50;Oct 01:42; Oct 04:46
safety, Feb 03:50;Mar 05:40; Jan 06:44;Mar 06:40; Oct 06:58; Feb 07:54;Aug 07:46; Sep 07:44; Jul 08:36; Jul/Aug 10:34; Nov 10:60
sense of discovery, Dec 99:28;Apr/May 00:22;Apr 01:24; Nov/Dec 02:34;May 03:42; Feb 04:48; Sep 04:34; Jan 05:44;May 05:36; Feb 06:46;Aug 06:34; Sep 06:44; Feb 08:36;Apr 08:56;May 08:54;Aug 08:52; Mar 09:30; Sep 09:34; Sep/Oct 10:46
small spaces, Sep 00:22;Mar 01:26; Jan 05:36;May 06:28; Nov 08:44; Mar 09:30
spa spillways, Oct 99:52;Apr 01:46; Feb 02:44; Jul/Aug 02:56; Oct 02:56; Feb 04:36; Jul 05:48; Apr 09:44
sustainability, Jan 09:48; Oct 09:28; Oct 09:36; Oct 09:44; Oct 09:52
trends, Nov/Dec 00:54;Mar 03:42;May 03:42; Dec 06:44; May 07:44;Aug 07:46;Aug 07:54; Dec 07:40; Jan 08:52; Jan 08:56; Jun 08:54; Apr 09:44; May 09:46; Jun 09:50; Oct 09:28; Oct 09:36; Oct 09:52; Jul/Aug 10:22; Nov 10:32; Jan 11:48
vanishing edges, Nov/Dec 00:34; Feb 02:44;Apr 02:28; May 02:54; Oct 03:64;Mar 04:42; Dec 04:30; Aug 05:56;Mar 06:32;Nov 06:50; Feb 07:48;Apr 07:28; May 07:44; Sep 07:58;Apr 08:34; Jun 08:54; Jul 08:50; Sep 08:56; Apr 09:44; May 09:50
vertical elements, Aug 00:52;Nov/Dec 02:34; Feb 04:28; Feb 04:36; Oct 04:36; Feb 05:40; Jun 05:34; Sep 05:30; Jan 06:60;Apr 06:30;Aug 06:34; Jul 07:32;Nov 07:60; Dec 07:40; Dec 07:62; Nov 09:44
visual transitions, Feb 04:28;Mar 04:42; Dec 04:30; Jan 05:44; Oct 05:40;Nov 05:46; Jan 06:44; Feb 06:54; Jun 07:56; Oct 07:34; Oct 07:54;Apr 08:48;Aug 08:38;Aug 08:52; Nov 08:64;Jan 10:54; Mar 10:36
---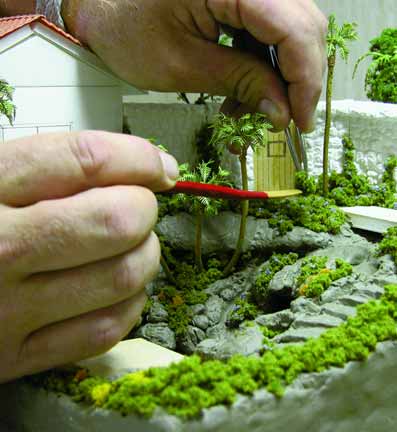 Design tools,
computers, Aug 00:44; Jun 02:30;Aug 05:46;Nov 05:56; Jan 06:30; Oct 06:42;Nov 06:42;Mar 07:48;May 07:30; Sep 07:52;Nov 07:50; Dec 07:48; Feb 10:30
global positioning systems, Nov/Dec 00:74
models, Nov 07:50; Oct 08:56
rendering, Dec 99:66; Jun 02:40;Nov 07:50
visualization, Oct 99:52; Jun 02:40; Jul 05:58; Jan 06:30; Nov 07:50;Jul/Aug 10:30
---
Education,
Dec 99:36, Dec 99:56;Apr/May 00:22; Jan/Feb 01:42; Jun 01:50; Jul/Aug 01:28; Oct 01:26; Jan 02:40; Jan 02:54;May 02:40; Jun 02:48; Nov/Dec 02:34;Nov/Dec 02:44;Nov/Dec 02:54; Jan 03:38;Apr 03:52;Nov 03:48;Nov 03:56;Apr 04:48; Oct 04:46; Jul 05:48;Mar 07:48; Sep 07:52;Mar 08:50; May 08:36
---
Engineering issues,
cantilevers, Aug 99:46;Aug 00:24;Nov/Dec 01:50;May 04:52; Jun 04:32;Apr 07:46;Apr 08:34
efficiency, Sep 01:34;Apr 03:48;May 06:46; Sep 07:52; Nov 07:38; Oct 09:36; Oct 09:52; Feb 10:24
indoor facilities, Jun 01:36;Nov/Dec 02:64;Mar 03:34; Sep 03:40; Sep 03:52; Jan 04:40;May 04:34; Jun 04:32; Feb 05:40;Apr 07:46; Jan 08:44; Feb 08:56; May 09:38; Jul/Aug 10:42; Sep/Oct 10:38
installation efficiency, Sep 01:42;May 05:54;Dec 07:48; Feb 08:56; Jun 09:52; Sep 09:50; Oct 09:36; Feb 10:38
large rocks, Feb 02:36;Apr 02:38; Jul/Aug 02:34; Oct 03:48; Sep 08:56; Apr 10:22
modular pools, Apr/May 00:42
perimeter overflows, Jul/Aug 01:40; Feb 02:44;Nov/Dec 02:44; May 04:52; Jun 04:32; Feb 05:52;May 08:36; Oct 08:56; Apr 09:44; Nov 09:52
piles and grade beams, Feb 99:22;Mar 02:30;May 04:52; Apr 08:34; Jul 09:48
retaining walls, Jan 00:46;Mar 02:30;Apr 05:30; Sep 07:58; Jan 08:44
river systems, Nov 03:38;Aug 08:28
safety, May 04:28; Jul 04:36;Nov 08:38; Jul/Aug 10:34
shells, Jan 04:54; Sep 04:34;May 05:54;Aug 07:38;Apr 08:34; Nov 08:64; Nov 10:36
soils, Feb 99:46; Jun 99:36; Apr 09:36
surveys, Nov/Dec 00:74; Jun 01:44
vaults, Jul 04:36
water in transit, Nov/Dec 02:44; Jan 03:48; Dec 05:36; May 06:28; Apr 07:46; May 08:36;Apr 09:44; Aug 09:36
---
Equipment,
automatic covers, Aug 00:24; Nov 09:40; Sep/Oct 10:38
deck jets, Apr 08:34
dehumidification, Jan 04:40; Jul/Aug 10:42
filters, Sep 02:48;Apr 04:40; Sep 04:34; Feb 05:46;May 06:36
fog-generating, Apr 02:38
for ponds, Sep 01:50; Jan 04:60;Mar 05:30;Dec 05:28; May 06:36; Oct 06:58
fountain, Apr 02:38;Nov/Dec 02:64; Oct 03:38; Jun 04:38; Jul 04:36; Sep 06:30; Feb 08:36;Mar 08:56; Feb 10:30
geothermal, Feb 10:24; Apr 10:34
heating; Feb 10:24
layout precision, Jun/Jul 00:46; Jan/Feb 01:32; Sep 03:40; Nov 06:42;Apr 07:46; Feb 08:56; Nov 09:40; Feb 10:38
lighting, Oct 02:38; Jun 03:52;Aug 03:34; Jan 06:44
motors, Dec 07:56
plumbing, Apr 03:48; Sep 04:34;Mar 06:50;May 06:46; Nov 08:38; Aug 09:36
pumps, Jan/Feb 01:50;Apr 02:48;May 06:46; Dec 07:56
rainwater-harvesting, Jan 09:48; Jan 11:30
safety, Feb 03:50;May 04:28; Jul 04:36;Nov 08:38; Feb 10:38
sequenced fountains, May 01:36; Jun 03:52; Feb 09:44
skimmers, Jun 02:36; Nov 09:40; May 11:22
slides, Jul/Aug 01:48;Nov 03:38;Aug 08:28; Aug 09:26
sound systems, Aug 04:44
surge tanks, Jan 03:48; Jan 09:48; Aug 09:36; Nov 09:40
valves, Sep 01:34; Sep 04:46; Feb 05:46
vanishing edges, May 02:54;Nov 06:50
water treatment, Nov 04:58; Jul 05:40; Sep 05:48;May 06:46; Jun 06:42; Jan 10:48; May 11:22
wave systems, Nov 03:38; Oct 07:44
---
Finishes,
mosaic tile, Feb 00:46; Feb 02:28; Jan 03:52;Mar 06:56; Jul 06:38;Nov 06:58; Jan 07:48; Feb 07:60; Jun 08:54; Jan 09:38; Jul 09:36; Jul 11:30
pool interiors, Jan 00:46;May 02:54; Jul/Aug 02:56; Oct 02:56; Jan 03:52; Jun 06:50;Nov 06:58; Feb 07:48; Feb 07:60;Apr 07:58; Sep 08:40; Oct 08:50; Feb 09:28; Nov 09:52; May/Jun 10:40; Jul 11:30
---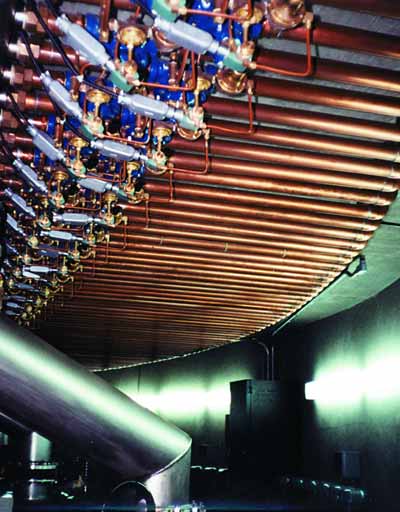 Fountains,
and aeration, Sep 00:32;Mar 04:54;Apr 04:40;May 04:34; Jul 07:48;Mar 08:56
and ice, Apr 01:32;Nov/Dec 02:64; Jan 05:58
animated, Jun 03:30;May 04:44;Apr 05:50; Jul 05:30; Sep 06:30; Oct 08:64; Jan 09:58; Mar 09:40; Feb 10:42; Apr 10:46
codes for, Jul 04:36
construction, Mar 00:22; Jan/Feb 01:32;Mar 02:30;Apr 02:38; Jun 02:30; Jun 03:30;Aug 03:34;May 04:34;Apr 05:50; Sep 06:30; Jul 07:48; Oct 08:56; Feb 10:30; Nov 10:54
design, Mar 00:22;May 02:46; Jun 02:30; Jul/Aug 02:56; Sep 02:30; Jun 03:30;Nov 03:48; Jul 04:36; Dec 04:30; Apr 05:50; Feb 06:46;Apr 06:30; Jul 06:50; Sep 06:54; Nov 06:32; Jan 07:36; Jul 07:48; Sep 07:52;Nov 07:70; Mar 08:56; Jun 08:54; Feb 10:30; Nov 10:54
dry-deck, Oct 99:38; Jan 00:30;Mar 00:34; Oct 02:30; Jun 03:30; Oct 03:38;Apr 05:50; Jul 05:30; Feb 06:38; Jul 06:50;Aug 08:38; Feb 09:44; Mar 09:40; Feb 10:42; Apr 10:46
floating, Apr 04:40;May 04:34; Jul 07:48;Mar 08:56
floating-object, Jan 06:36; Dec 06:52
history of, Jun/Jul 00:24;Nov/Dec 01:32; Jan 02:40; Nov/Dec 02:34; Oct 03:38; Oct 06:50; Jul 07:48; Oct 08:64; Oct 09:52
in winter, Apr 01:32
institutional, Sep 01:42;Mar 04:54 ; Jul 06:50
interactive, Jan 00:30; Sep 01:28; Oct 01:36;May 02:46; Oct 02:30;Aug 03:34; Oct 03:38; Jul 05:30; Jan 06:36; Feb 06:46; Jul 06:50; Jan 07:36; Jun 08:54; Jan 09:58; Feb 09:44; Mar 09:40; Apr 10:46
international, Mar 00:22;Nov 07:70
jet systems, Jun 04:38; Jul 04:28; Jul 06:50
laminar flows in, Nov/Dec 00:46;May 04:34
lighting, Mar 02:48; Oct 02:38;Aug 03:34; Feb 09:32; Feb 10:42
musical, Aug 04:36;Apr 05:50; Feb 08:36
rain-curtain, Feb 05:40; Dec 07:62
sequenced displays, May 01:36; Oct 02:30; Jun 03:52; May 04:44;Aug 04:36; Sep 06:30;Nov 07:70; Oct 08:64; Jan 09:58; Mar 09:40; Feb 10:42; Nov 10:60
stonework with, Oct 01:26;Nov 03:56; Jan 06:36; Sep 08:48
water walls, Feb 06:46
---
History,
awareness of, Oct 99:26;Apr/May 00:52; Jun/Jul 00:24; Aug 00:52; Jan 02:40; Jan 02:48; Jul/Aug 02:56; Nov/Dec 02:34; Feb 03:34; Jan 04:46; Jul 04:50; Aug 04:28;Aug 04:44; Oct 04:46; Dec 04:30;Mar 05:52; May 05:36;May 05:48;May 05:60; Jul 05:48; Sep 05:54; Oct 05:40; Feb 06:38;Apr 06:30;Apr 06:30;Apr 06:48; Jun 06:60; Jul 06:38;Aug 06:34;Nov 06:32; Jan 07:36; Jan 07:48;Mar 07:36;May 07:30; Jun 07:34; Jun 07:56; Oct 07:54;Nov 07:50; Jan 08:44; Jan 08:64;Apr 08:48; May 08:54; Jun 08:54; Sep 08:32; Sep 08:48;Nov 08:44; Nov 08:64; Jun 09:30; Oct 09:52; Nov 09:30 Apr 10:34; Apr 10:46; May/Jun 10:44; Mar 11:32; May 11:38; May 11:46
Chinese gardens, Nov/Dec 02:54
fountains, Nov/Dec 01:32;Nov/Dec 01:40; Jan 02:40; May 02:46; Jun 02:30;Nov/Dec 02:34; Sep 03:46; Oct 03:38; Jul 04:50;May 05:36;Apr 06:30; Jan 07:36; Oct 08:64; Oct 09:52
gardens, Apr/May 00:22;Mar 05:52; Sep 05:30;Apr 06:30; Oct 07:54;May 08:54;Oct 08:64;Nov 08:44; Sep/Oct 10:28
Greco-Roman, Oct 99:26; Jan 02:40; Jul 04:50; Jul 05:48; Sep 05:54;Apr 06:30;Apr 06:48; Jan 07:48
Islamic, Oct 99:26; Jun/Jul 00:24; Sep 05:54
Japanese gardens, Dec 99:28;May 01:44; Jan 02:54; Oct 03:48; Apr 04:48; Jun 04:44; Dec 04:30; Jun 07:56; Jan 08:64; Mar 09:30
master builders, Nov/Dec 00:34;Nov/Dec 01:50; Jun 09:40; Sep 09:44; May/Jun 10:44
Maya stonework, Apr 03:52
Modernist, Aug 05:56; Dec 05:48; May 11:46
pools, Oct 99:26; Jan 02:48;Aug 04:28; Oct 05:40; Sep 08:40; Feb 09:28; Sep 09:44
Renaissance, Jun/Jul 00:24; Jan 02:40;Nov/Dec 02:34; Feb 03:34; Jul 04:50; Dec 04:30;May 05:48; Sep 05:54; Apr 06:30
Spanish Colonial Revival, Dec 04:30; Jul 06:38;Nov 07:50
stonework, Jun 01:50; Jul/Aug 01:28; Oct 01:26; Feb 03:34; Apr 03:52;Nov 03:56; Feb 05:32; Jul 05:48;May 07:30; Oct 07:54;May 08:54; Sep 08:48; Apr 09:38; May 11:38
tile, Jun 03:42; Oct 03:56; Sep 05:54; Jan 07:48;May 07:30; Jul 11:30
water in motion, Jun/Jul 00:24;Nov/Dec 02:44; Sep 03:46; Apr 04:48; Jul 04:50; Oct 07:54; Oct 08:64;Apr 09:44; Oct 09:52;Nov 09:44; Apr 10:34
---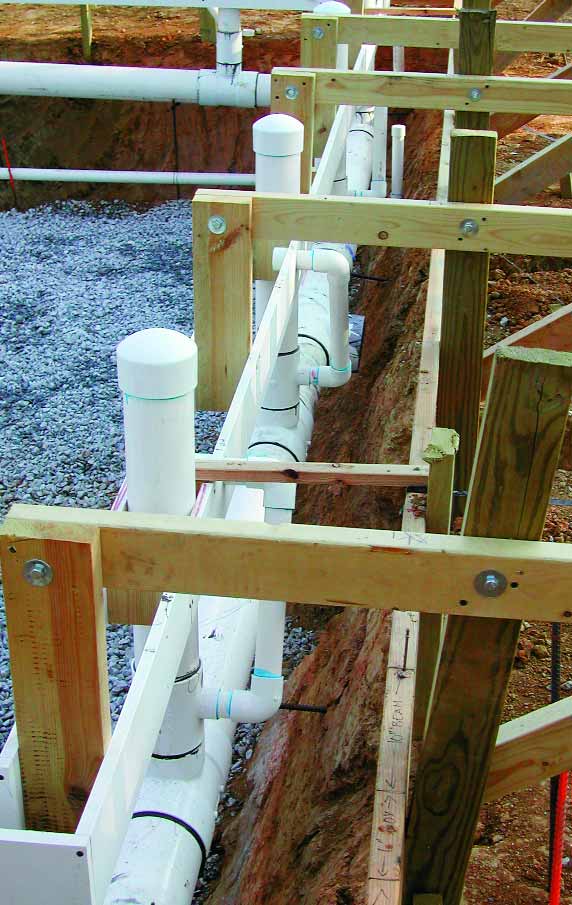 Hydraulics,
aeration, Sep 00:32; Sep 01:50
evaluating, Apr 99:36;Apr 03:48;May 03:36; Dec 05:36; May 06:46;Nov 06:50;Apr 07:28; Dec 07:56;Nov 08:38
fast pools, Sep 03:52
filters, Sep 02:48; Jan 11:48
fountain, Mar 04:54; Feb 05:40; Jul 07:48; Nov 10:60
in freezing conditions, Apr 01:32
jet system, Feb 04:36; Jun 04:38;Aug 04:36; Jul 08:50
keys to, Apr 99:36;Mar 02:30; Jun 02:36;Apr 03:48;May 03:36; Apr 04:36; Sep 04:46; Feb 05:46; Dec 05:36;Mar 06:50; May 06:46;Nov 06:50; Dec 07:56; Oct 09:36
laminar flows, Nov/Dec 00:46; Jun 03:52
perimeter overflows, Jul/Aug 01:40;Aug 05:56;May 08:36; Nov 09:52
pipes, Aug 03:42;Mar 06:50; Jul 08:50
ponds, Jul/Aug 01:54; Jan 04:60
pumps, Jan/Feb 01:50;Apr 02:48;Mar 06:50;May 06:46; Dec 07:56; Jul 08:50
safety, May 04:28
sequenced displays, May 01:36;Aug 04:36;Aug 07:54
spa, Aug 99:42;Apr 04:36
surge tanks, Jan 03:48; Aug 09:36
water in transit, Nov/Dec 02:44; Jan 03:48;Mar 04:42; Jun 05:44;Aug 05:56; Dec 05:36;Mar 06:32;Nov 06:50; Apr 07:28; Jul 08:50; Aug 09:36
wave systems, Nov 03:38; Oct 07:44
---
Interactivity,
deck jets, Jan 04:46; Sep 04:34;Nov 04:40;Apr 05:50; Aug 08:38
for animals and birds, Jul 03:34;Aug 08:46; Jul 09:28
in architectural settings, Nov/Dec 01:40;Mar 02:40; Feb 03:56;May 03:30;May 03:42; Jan 06:36;Apr 06:30; Jul 06:50;Nov 06:32; Dec 06:52; Oct 08:64; Mar 09:40; Apr 09:26; Nov 09:44
in fountains, Oct 99:38; Jan 00:30; Sep 01:28; Oct 01:36; May 02:46; Oct 02:30; Jun 03:30;Aug 03:34; Sep 03:46; Oct 03:38; Jul 04:36;Apr 05:50; Oct 05:30; Jan 06:36; Apr 06:30; Jul 06:50; Dec 06:52; Jan 07:36; 0Feb 08:36; Jun 08:54; Feb 09:32; Mar 09:40; Feb 10:42
in pools, Mar 01:36; Jun 01:26; Jul/Aug 01:48; Jun 03:52; Jul 03:46;Aug 04:28; Jul 05:30; Dec 06:44; Feb 07:54; Mar 08:42;Apr 08:34; Jun 08:54;Aug 08:46; Aug 09:26; Aug 09:40
play features, Mar 01:36; Jul/Aug 01:48; Sep 01:28; Jun 03:30; Jan 04:46;Aug 04:28; Sep 04:34;Nov 04:40;Apr 05:50; Jul 05:30; Oct 05:30;Apr 08:34;Aug 08:38; Oct 08:64; Feb 09:44; Mar 09:48
slides, Jul/Aug 01:48;Nov 04:40; Jul 05:30;Aug 08:28; Aug 09:26
---
Lakes,
aeration, Sep 00:32; Dec 05:28
design, Mar 00:50; Jan 02:54;May 03:30; Jan 04:60; Dec 04:30; Aug 05:34; Feb 07:38
for golf courses, Mar 01:50; Oct 04:56; Dec 06:34; May/Jun 10:32
restoration, Feb 02:36;Apr 04:40; Dec 05:28; Oct 06:58
water quality in, Jan 04:60;Apr 04:40;Apr 05:40; Dec 05:28; Dec 05:40; Oct 06:58; Feb 07:38;May 07:38
---
Landscape construction,
around trees, Dec 07:40; Mar 10:36
planting pockets, Mar 03:50; Dec 07:40
retaining walls, Jan 00:38; Jul 06:56;Aug 08:52; Sep 09:34
stonework, Jan 02:54; Feb 02:36; Jun 02:30; Jul 06:56; Sep 08:56; Sep 09:34
---
Landscape design,
balanced composition, Oct 00:24; Jun 02:40; Jul/Aug 02:56; Jun 04:44; Mar 10:36
bridges, Jan 06:36;Aug 07:30;Mar 08:56;Nov 08:56
golf links, Mar 01:50; Jul 03:42; Oct 04:56; Dec 06:34
integrated, Jan/Feb 01:32; Jun 02:30; Jun 02:40; Jul/Aug 02:56; Sep 02:54; Feb 03:34; Jun 05:58;Mar 07:36;Nov 07:38; Dec 07:40; Jun 08:54; May 09:50; Sep 09:34; Oct 09:28; Nov 09:30; Jan 10:32; Sep/Oct 10:46; May 11:38
nature-inspired, Aug 99:26; Feb 02:36;Nov/Dec 02:54; Jul 03:34; Sep 03:30; Feb 04:28;Mar 04:34; Jun 04:44; Aug 04:44;Mar 05:30; Jul 05:58;Aug 05:34; Dec 06:34; Feb 07:38;Nov 07:38;Apr 08:56; Jun 08:54; Sep 08:56; Mar 09:30; May 09:28; Nov 09:30; Jan 10:32; Jan 10:40; Sep/Oct 10:46
outdoor rooms, Apr 01:24;Mar 04:34;Apr 04:28; Jul 04:28; Jan 05:36; Jan 05:58; Jun 05:58;Mar 07:36; Jul 07:32; Aug 07:30;May 08:54; Jun 08:54;Aug 08:52; Oct 08:64; Nov 08:56; Apr 09:26; May 09:50; Sep 09:34; Jul/Aug 10:22; Sep/Oct 10:28; Nov 10:36
pathways, Dec 99:28;Apr 01:24; Jan 02:54; Jul/Aug 02:56; Sep 02:54;May 03:30;May 03:42;Mar 04:34; Jun 04:44; Nov 04:40;Mar 05:52; Jul 05:58; Jan 06:36;Aug 07:30; Apr 08:56;May 08:54;Nov 08:56; Apr 09:26; May 09:50; Mar 10:36; Sep/Oct 10:46
sense of discovery, Apr/May 00:22;Apr 01:24;Nov/Dec 02:34; May 03:42;Nov 04:40; Jul 05:58;Apr 08:56;May 08:54; Oct 08:64; Apr 09:26; Jul 09:28; Sep/Oct 10:28; Sep/Oct 10:46; Nov 10:36
shade structures, Aug 00:52;Aug 04:44; Dec 07:40
stonework, Jan 00:38; Jun 01:50; Jul/Aug 01:28; Jul/Aug 02:34; Sep 02:54;Apr 03:52;Nov 03:56;Nov 04:40;Apr 05:30; Jul 07:32; Sep 08:56
sustainable, Oct 09:28; Nov 10:32
trees, Dec 07:40
---
Lighting,
basics, Feb 00:24; Oct 02:38; Sep 04:50;Mar 05:40; Jan 06:44; Sep 07:44; Feb 08:46
fiberoptics, Mar 01:44;May 02:54; Dec 04:30; Feb 07:60
fountains, May 01:36;Mar 02:48; Oct 02:38; Sep 04:50; Jan 09:58; Feb 10:42; Nov 10:60
installation, Mar 01:44; Feb 08:46
landscape, Mar 05:40; Jan 06:44; Feb 07:60; Sep 07:44; Feb 08:46;Aug 08:52; Oct 08:38
pool interiors, May 02:54; Feb 07:60; Nov 09:52
techniques, Mar 05:40; Sep 07:44; Dec 07:62; Feb 08:46
water in motion, Oct 02:38; Sep 04:50; Oct 05:56; Mar 09:40
---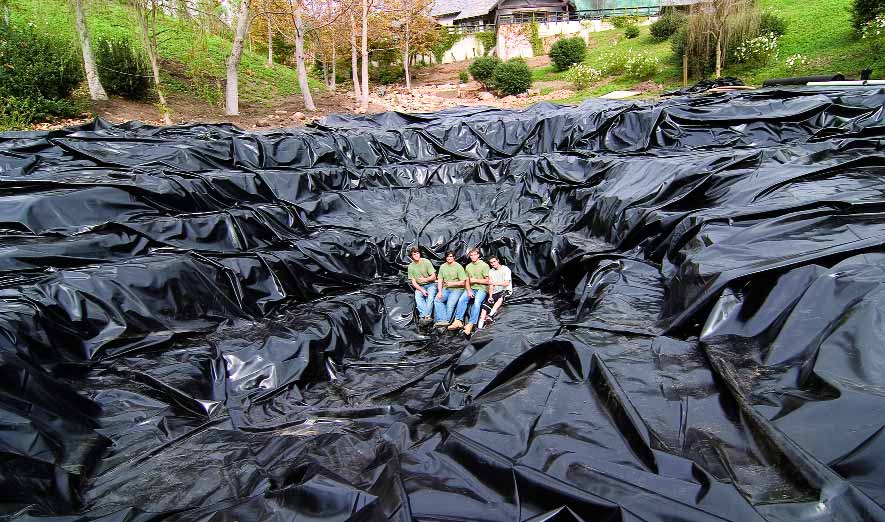 Liners,
and concrete, Aug 00:36
for swimming pools, Feb 03:44; Jan 07:58;Aug 08:28; Aug 09:26
vs. concrete, Oct 03:48
working with, Jun/Jul 00:54;May 01:44;Mar 02:40; Jul/Aug 02:34;Aug 06:56; Sep 09:50
---
Materials,
acrylic panels, May 06:46; Jan 11:40; Jul 11:46
artificial rock, Oct 04:36; Apr 09:38
ceramic tile, Nov 04:58;Nov 05:46;Nov 06:58; Feb 09:38; Jul 09:36; Jul 11:30
coral decking, Mar 04:50
finding, May 07:30; Jul 07:40; Feb 09:38
fire effects, Mar 06:40
glass tile, Jun 06:50;Apr 07:58; Feb 09:38; Jul 11:30
palms, Dec 07:40
stone, Jul 07:40; Feb 09:38; Mar 09:38
unusual, Jun 05:52;Feb 09:38; Sep 09:50
---
Ponds,
and floating islands, Apr 05:40; Dec 05:40;May 07:38; Oct 09:44
design issues, Aug 99:48; Jul/Aug 01:54;May 02:40;May 04:44; Nov 04:66; Dec 04:30; Jan 05:58;Mar 05:30;Apr 05:40; May 05:36;Aug 05:34; Oct 05:40; Dec 05:28; Feb 06:54; May 06:36;Aug 06:56; Oct 06:32; Feb 07:38;Mar 07:54; May 07:54; Sep 07:34; Jan 08:64; Jul 08:42;Nov 08:44; Jun 09:30; Jan 10:40; Mar 10:26; Jul 11:22
equipment for, Jun/Jul 00:54; Jan 04:60;May 04:44
for swimming, Jan 08:56; Aug 09:26
lining, Jul/Aug 02:34; Oct 03:48;Mar 05:30;Mar 07:54
philosophy, May 02:40; Oct 03:48;Nov 04:66;May 05:36; Aug 05:34; Feb 06:54;May 06:36; Oct 06:32; Feb 07:38; May 07:38;May 07:54;Nov 08:44; Jun 09:30; Jul 09:28; Sep 09:50; Mar 10:26; Jan 11:30; Jul 11:22
planting pockets, Mar 03:50
water quality, Jul/Aug 01:54; Sep 01:50;May 02:40; Nov/Dec 02:54; Jan 04:60;May 04:44;Mar 05:30; Apr 05:40; Dec 05:28;May 06:36; Oct 06:58; May 07:38; Jan 08:56; Aug 09:26; Oct 09:44
---
Profiles,
Anthony Archer Wills, Jun 08:48
David Tisherman, Jun 08:52
John Lautner, Nov/Dec 00:34
Joseph McCloskey, Jun 08:46
Maya Lin, Nov/Dec 02:64
Philip diGiacomo, Oct 04:36
Roberto Burle Marx, Oct 07:54
William N.Rowley, Jun 08:50
---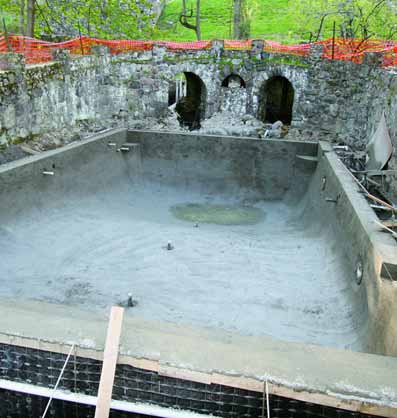 Renovations,
classic, Jun 99:56;Aug 03:48;Nov 03:66;May 04:34;Aug 04:28; Oct 04:46;Apr 06:48; Jun 06:60;Nov 06:58;Nov 07:50; Jan 08:44; Oct 08:50; Jun 09:40; May/Jun 10:44; May 11:46
commercial, Jun 99:56; Jan 02:48;May 03:36;Apr 04:40; May 04:44; Oct 08:50; Jun 09:40
cracks, filling, Feb 00:40
riverfront, May 01:50; Oct 01:42; Oct 04:46
---
Rockwork, artificial,
design, Feb 00:32; Jun 01:26; Sep 02:42; Jul 04:28; Oct 04:36; Jun 05:34;Nov 07:60; Apr 09:38; Nov 10:54; Mar 11:22; Mar 11:40
installation, Feb 00:32; Jun/Jul 00:46; Oct 00:52; Jun 01:26; Sep 02:42; Sep 04:34;Nov 04:40; Jun 05:34;Nov 05:36; Nov 07:60;Apr 08:34; Apr 09:38; Mar 11:40
lightweight, Oct 00:52; Sep 02:42
---
Rockwork, natural,
carved stone, Nov 03:56; Jun 06:32;Aug 06:34; Jun 07:42; Sep 08:32
for streams, Jun/Jul 00:54, Oct 00:44; Feb 02:36;Mar 02:40; Jul/Aug 02:34; Feb 03:56;Nov 04:66;Aug 06:56; Oct 06:32;May 07:54; Sep 09:50
for walls, Jun 01:50; Jul/Aug 01:28;Apr 03:52;Apr 05:30; Aug 07:30; Feb 09:38; Nov 09:52
large stones, Apr 99:18; Jul/Aug 01:28; Feb 02:36;Mar 02:40; Apr 02:38; Jul/Aug 02:34; Jun 04:44;Aug 05:34; Sep 05:40; Jan 06:60;Aug 06:34; Sep 06:60;May 07:54; Nov 07:38; Sep 08:56; Feb 09:38; Mar 10:26; Apr 10:22
maintaining, Feb 04:42
pathways, Jul/Aug 01:28; Oct 01:26;Aug 07:30
positioning, Apr 99:18, Oct 00:24; Oct 00:44; Jun 04:44; Aug 05:34; Jan 06:60;Aug 06:56; Sep 06:60;Nov 07:38; Sep 08:56; Sep 09:50
quarrying, Sep 05:40; Feb 09:38
sealing, Feb 04:42
specimen rocks, Jun/Jul 00:38;Apr 01:38; Jul 07:40
types, Jun/Jul 00:38;Aug 00:24;Apr 01:38; Sep 05:40; Jul 07:40; Nov 08:64; Feb 09:38
using, Jun/Jul 00:38;Apr 01:38; Feb 02:36; Jul/Aug 02:34; Feb 03:56;Apr 03:52; Feb 04:42;Nov 04:66;Mar 05:30; Apr 05:30; Jun 06:32;Aug 06:34; Oct 06:32; Jul 07:40; Sep 08:32; Mar 09:38; Jun 09:50; Aug 09:26; Sep 09:50
---
Sculptures,
around water, Feb 00:32; Jan/Feb 01:58;May 01:26;May 01:50; Nov/Dec 01:40; Jan 02:40;Mar 02:40;Apr 02:28; May 03:30; Oct 03:64;Nov 03:66; Jan 04:46; Feb 04:36; Apr 04:28; Jun 04:38; Oct 04:36; Dec 04:30; Jan 05:44; Feb 05:32; Oct 05:56;Nov 05:66;Apr 06:48; Jul 06:56; Aug 06:34; Sep 06:54; Oct 06:32; Oct 06:50; Dec 06:52; Jun 07:42; Jan 08:64; Jun 08:54; Jul 08:30; Sep 08:48; Jan 09:38; Jan 10:54; May 11:46
including water, Feb 00:32; Sep 00:48; Oct 00:34; Jan/Feb 01:58;May 01:50; Oct 01:36; Feb 02:50; Nov/Dec 02:64;May 03:48; Jun 03:30; Jun 03:36; Aug 03:34; Sep 03:46;Mar 04:34;Apr 04:48; Oct 04:36; Dec 04:30; Jun 05:44; Oct 05:56; Jun 06:32; Sep 06:54; Oct 06:50; Jun 07:42; Feb 08:36; Jul 08:30; Sep 08:48; Oct 08:56; Feb 09:32; Aug 09:50; Jan 10:54
watershapes as, Apr 02:38; Sep 02:30;Nov/Dec 02:34; Nov/Dec 02:64; Feb 03:56;May 03:48; Jun 03:36; Jun 03:52; Sep 03:46; Oct 03:64; Feb 04:28;Apr 04:28; Feb 05:40;May 05:60; Jan 06:36;Apr 06:48; Jun 06:32; Dec 06:52;Apr 07:36; Jul 07:48;Aug 07:54; Feb 08:36; Jun 08:54;Aug 08:46; Sep 08:48; Oct 08:56;Feb 09:50; Apr 09:44; Sep 09:50; Nov 09:44; Nov 10:54; Mar 11:22; Mar 11:32; Jul 11:46
---
Soils and geology,
expansive soils, Feb 99:46
importance of reports, Feb 99:22; Apr 09:36
soil fundamentals, Jun 99:36; Apr 09:36
---
Streams,
attracting wildlife, Jul 03:34; Jul 09:28
auditory effects, Jun 99:42; Feb 06:54; Sep 08:32
basic construction, Aug 99:26;Apr/May 00:34; Jun/Jul 00:54; Oct 00:44; Feb 02:36; Jul/Aug 02:34; Oct 02:48; Nov 04:66;Aug 06:56;May 07:54;Sep 07:34;Mar 08:62
creating illusions, Apr 99:28; Oct 04:36; Jun 09:30
headwaters, Oct 00:44;Apr 02:50;May 07:54; Jun 09:30
in urban settings, Apr 99:28; Oct 02:48; Jan 03:58; Feb 03:56; Apr 03:34; Sep 03:30; Sep 08:32
lining for, Jun/Jul 00:54; Jul/Aug 02:34;Aug 06:56; Sep 07:34
mimicking nature, Aug 99:26; Feb 02:36; Jul/Aug 02:34; Oct 02:48; Feb 03:56; Jul 03:34; Sep 03:30; Oct 04:36; Oct 04:56;Nov 04:66; Feb 06:54;May 06:36;Aug 06:56; Dec 06:34;Mar 08:62; Sep 09:50; Jul 11:22
planting pockets, Mar 03:50
rocks in, Jun/Jul 00:54; Feb 02:36; Jul/Aug 02:34;Nov 04:66; Feb 06:54;May 06:36;Aug 06:56;May 07:54; Sep 07:34
teaching with, Jan 03:58;Apr 03:34;May 03:42
---
Structural engineering,
for dry-deck fountains, Oct 03:38
for expansive soils, Feb 99:46
in freezing conditions, Apr 01:32
introduction to, Jul 03:40
on hilltops, Aug 00:24;Mar 02:30; Jan 06:30;Mar 06:32; Jul 06:56;Aug 06:56; Dec 06:60;Nov 08:64; Jun 09:52; Jul 09:48
perimeter overflows, Jul/Aug 01:40; Nov 09:52
piles and grade beams, Feb 99:22;Mar 02:30;Nov 08:64; Jul 09:48
steel installation, Apr 99:48;Mar 00:42;Mar 02:30; Jan 04:54
value of, Jul 03:40
vanishing edges, Jun/Jul 00:46;May 02:54;Mar 06:32
---
Terrain,
lake design, Mar 00:50
surveys, Nov/Dec 00:74; Jun 01:44
working on flat, Apr 99:28;May 05:60; May 09:28
working on hillsides, Aug 00:24; Feb 02:36;Mar 02:30; Apr 02:28; Jul/Aug 02:34; Jun 05:34; Sep 08:56; Jul 11:46
---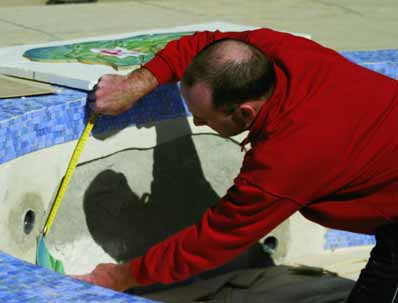 Tile,
ceramic, Aug 00:24; Oct 02:56; Jan 03:52; Jun 03:42; Nov 04:58;May 05:48; Jun 05:52;Nov 05:46; Mar 06:56; Jun 06:60; Jul 06:38;Nov 06:58; Jan 07:48; Feb 07:60; Feb 09:38; Mar 09:48; Jul 09:36
glass, Feb 00:46; Jan 03:52; Jun 03:42; Oct 03:56; Jun 06:50; Nov 06:58; Dec 06:60; Feb 07:48;Apr 07:58;Nov 08:64; Feb 09:38; Mar 09:48
installation, Oct 03:56;Nov 06:58
mosaics, Feb 00:46; Jan 03:52; Jun 03:42;Apr 04:28;Aug 04:44; Nov 04:58;May 05:48; Jun 05:52;Nov 05:46; Mar 06:56;Apr 06:30; Jun 06:60;Nov 06:58; Dec 06:60; Jan 07:48; Feb 07:60;Jan 09:38; Feb 09:38; Mar 09:48; Jul 09:36
---
Water quality,
chemical-free, May 07:38; Jan 08:56; Jan 11:48
chemistry, Nov 04:58; Jan 05:52; Jan 10:48; Apr 10:38; May/Jun 10:40
filtration, Sep 02:48;Mar 03:34;May 03:36; Feb 04:48; Apr 10:38; Jan 11:48; May 11:22
in ponds, Jul/Aug 01:54; Sep 01:50; Jan 04:60;Mar 05:30; Apr 05:40; Oct 06:58; Oct 09:44; Oct 09:52; May/Jun 10:32
in streams, Oct 00:44; Nov 09:44; May/Jun 10:32
large-scale, Feb 04:48;Apr 04:40; Jun 06:42;Oct 06:58;Apr 10:38; May/Jun 10:32
treatments, Jul 09:44; Oct 09:52; Jan 10:48; May/Jun 10:32; May/Jun 10:40; May 11:22
---
Waterfalls,
architectural, Feb 99:38;Mar 02:40;Nov/Dec 02:34;Aug 03:34; Feb 04:28; Jun 04:38; Oct 04:36; Dec 04:30;Nov 05:36; Nov 06:32; Apr 09:44; Jan 10:54
auditory effects, Jun 99:42; Sep 00:22;May 01:26;Nov 06:32; Apr 09:44
in streams, Jun/Jul 00:54; Feb 02:36; Jul/Aug 02:34; Oct 02:48; Nov 04:66;Aug 06:56;May 07:54; Sep 07:34
laminar flows, Nov/Dec 00:46; Oct 02:56
lighting, Mar 02:48; Jan 10:54
naturalistic, Oct 00:24; Oct 00:52;Mar 02:40; Feb 03:56; Jul 03:42; Feb 04:28; Jun 04:44;Oct 04:56;Nov 04:66; Dec 04:30;May 05:36; Jun 05:34;Aug 06:56;Mar 07:54; Sep 07:34;Mar 08:62; Jun 08:54; Sep 08:56; Sep 09:50; Mar 10:26; Apr 10:22; Sep/Oct 10:46
sheeting, Feb 99:38; Sep 00:48; Oct 02:56;Mar 04:54; Mar 06:56; Jan 10:32
vertical visuals, Aug 00:52;Mar 02:40;Nov/Dec 02:34; Feb 04:28; Jun 04:44;Nov 04:66;Nov 05:36;Mar 07:54; May 07:54; Sep/Oct 10:46mySpace