Watershape University: Course Preview Pool Spa Patio & Deck Expo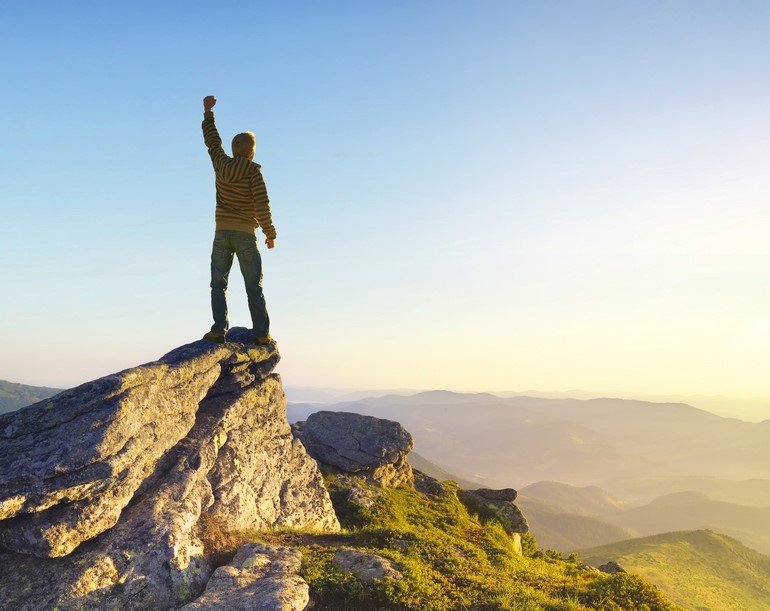 The International Pool | Spa | Patio & Deck Expo is set for its 2023 edition in Las Vegas, November 10-15. Watershape University will be on hand to deliver a dynamic line up of industry-leading and career-defining courses. If you're planning on attending and taking advantage of these remarkable learning opportunities, here's all you need to know.
By Michelle Kavanaugh
It's time to claim your spot at the top!
Join Watershape University November 10-15 at the International Pool | Spa | Patio Expo in Las Vegas, where you'll find potentially career-changing opportunities to immerse yourself in the art and science of watershape design and construction.
Whether you're a seasoned pro or just starting out, attending our courses will help you stay ahead of trends and increase profitability by introducing you to efficiencies and recommended best practices. Our schedule of Expo offerings is rich with opportunities to advance your knowledge and connect with like-minded industry professionals.
PRE-CONFERENCE
Unless otherwise specified, all pre-conference classes run 8 am to 5 pm. And, all WU classes take place on the third floor of the West Hall Las Vegas Convention Center.
C2111: Essential Pool Construction, Nov 10-12
Our most popular online course, this special live presentation takes students on a deep dive into the foundation and best practices of pool construction and engineering.
Earn the Certified Watershape Foreman (CWF) certification.
All students who take the exam at the Expo receive a FREE CWF exam ($200), Mon, Nov 13, 2pm.
"Getting my CWF gave me the knowledge and confidence boost I needed in this wonderful industry. We broke ground last week on a pool for a lifetime concrete contractor who started in on detailed build questions the minute I sat down with him. He thanked me for being on point and having the knowledge base to handle him and his high expectations." — Chase Weaver, design consultant, Premiere Pools & Spas
D4211: Advanced Elements & Design Principles, Nov 10-11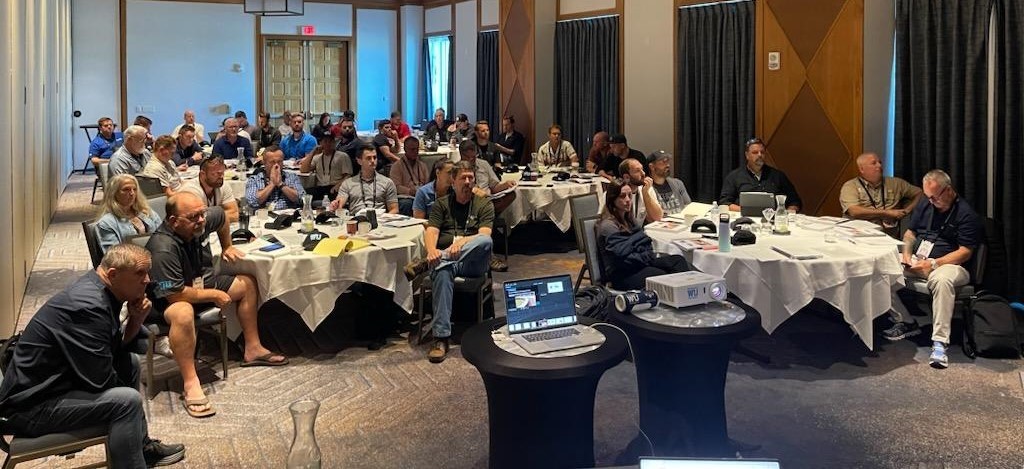 Examine advanced principles that guide Master-Level Designers to take the canvas of client, house, and site; then transform their design space into an artistic expression. This class blends design theory with emotional psychology and practical application with real-world design examples.
C3611: Essential Plaster Workshop, Nov 10-11
The first step to advanced-level plaster courses is to complete the essential course and earn your Certified Watershape Finish Specialist certification (CWFS). Using both theory and hands on instruction, this course establishes a base line of pool concrete surface substrates and surface profiles.
E4411: Essential Electrical Workshop, Nov 10-11
Determine the sizing of feeders, panels, and more using specialized worksheets as you gain hands-on experience in installation considerations, including conduit and conductor routing. Earn Certified Watershape Electrical Specialist (CWES).
C341: Essential Plumbing Workshop, Nov 12
Acquire skills to select the right materials for specific tasks and apply fundamental hydraulic rules to determine proper piping sizes for their intended applications. Earn your Certified Watershape Plumbing Specialist (CWPS).
B2122: OSHA 10-Hour for Aquatics, Nov 10 (1 pm – 5 pm) and Nov 11 (8 am to 5 pm)
This general OSHA content is infused with two more hours of industry-specific hazards and examples. Protect yourself, employees, clients, your business and, most importantly, your bottom line, by avoiding costly mistakes. Students completing the class will receive their OSHA 10 card.
D2311: Essential Architectural Styles Workshop, Nov 10-11
Explore the concept of architectural style and historical influence and how it impacts pool designs of the 21st century.
D2211: Essential Principles of Design, Nov 12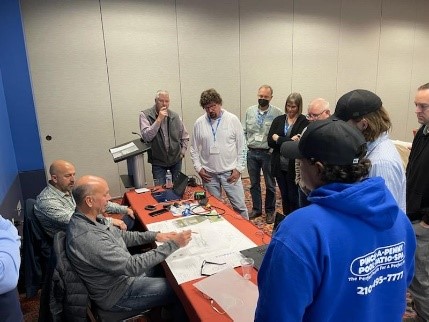 Design excellence and adaptability are what separate the artist from the average practitioner. That distinction begins with the basic elements and principles of design and students will learn to apply basic concepts to create beautiful spaces that connect with the surrounding environment. This class includes 8 hours of online learning, to be completed in advance.
D2161: Revit Workflow for Watershaping, Nov 12
This comprehensive course is tailored for professionals aiming to harness the power of Revit for creating stunning and functional waterscape designs. Participants will bridge the gap between creative vision and tangible results.
C4271: Vanishing & Slot-Edge Design: Nov 12
This focused course deconstructs the artistry of the edge and exposes the technical challenges with solutions that include everything from reinforcing steel to new fluid engineering analysis tools. Students are expected to have a smartphone or tablet to access the analysis tools. A laptop is not required.
For more information or to register, go here!
Note: Carecraft members receive a 50% rebate on all course registration fees after successful completion!
SHORT COURSES
When the exhibit floor opens, WU's elite faculty will continue to deliver tour de force short courses covering a spectrum of fascinating and relevant topics.
Unless otherwise specified, all Watershape University short courses will take place in Rooms W311-312.
Nov 13, 8:00 am to 9:00 am, D3634 Designing Decks and Pergolas for Poolscapes: A specialized course to help pool professionals transform pool areas with decks, pergolas, and added functionalities like lighting and heating.
Nov 13, 8:00 am to 9:00 am in Room W313, B1122 Hazardous Materials & Communication: A timely course addressing OSHA regulations and industry requirements. Protect your team and projects by understanding hazardous material handling and communication.
Nov 13, 1:00 pm to 2:00 pm, C1698 Clear Direction: Designing and Installing Acrylic Pool Windows: Discover the art and mechanics behind installing transparent acrylic pool windows. Elevate pool designs with panoramic underwater vistas.
Nov 14, 8:00 am to 9:00 am in Room W313, C1641 Porcelain Pool Tile Installation Techniques & Best Practices: Dive into the intricacies of waterline tile installation. Understand the common pitfalls and the right techniques for robust, long-lasting finishes.
Nov 14, 9:15 am to 10:15 am, D1562 Igniting Imagination: Dive deep into landscape design, blending fire and water for mesmerizing outdoor settings. Perfect for those aiming to craft serene spaces for relaxation and entertainment.
Nov 14, 1:00 pm to 2:00 pm, C1711 Pool Renovation Inspection Checklist: With renovations being key in economic downturns, ensure your projects are up to the mark. Equip yourself with an all-encompassing checklist for those crucial first inspections.
Nov 15, 8:00 am to 9:00 am, C1233 Concrete Science: Optimal Mix Designs and Delivery Logistics: Master the art of mix designs in concrete and explore how optimal proportions ensure strength, durability, and more.
Nov 15, 9:15 am to 10:15 am, E1221 Structural Details of Pool Shells: Principles and Practices: An in-depth look at reinforcing steel's role in structures. Learn the nuances of steel positioning, shell-specific details, and much more in this image-intensive course.
EXTRACURRICULAR
Away from the classroom, Watershape University is welcoming:
All members of the International Watershape Institute to the IWI Appreciation Dinner on Saturday, November 11, 6:00 pm to 9:00 pm at the Mon Ami Gabi restaurant, Paris Hotel & Casino
All students to the annual WU-Carecraft Tailgate party on Sun, Nov 12, 5:00 pm to 8:00 pm, third floor terrace of West Hall.
One and all to our Booth #4547 on the show floor. Come meet the Wolfpack's staff, faculty and students and find out how we can help you create your place on the leading edge.