The WaterShapes.com Media File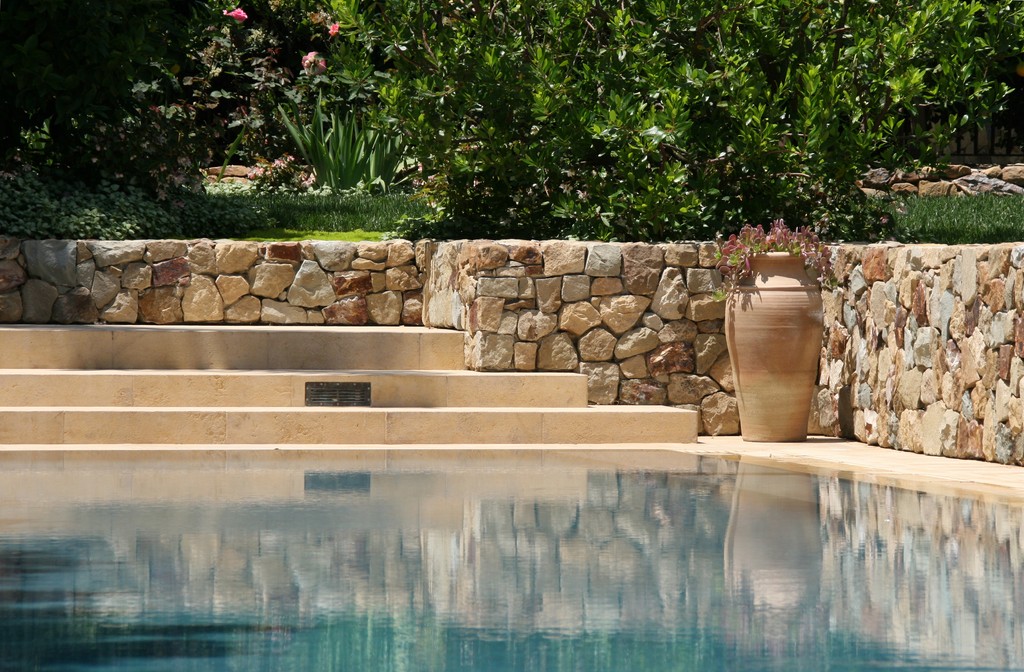 Continuing the WaterShapes Revolution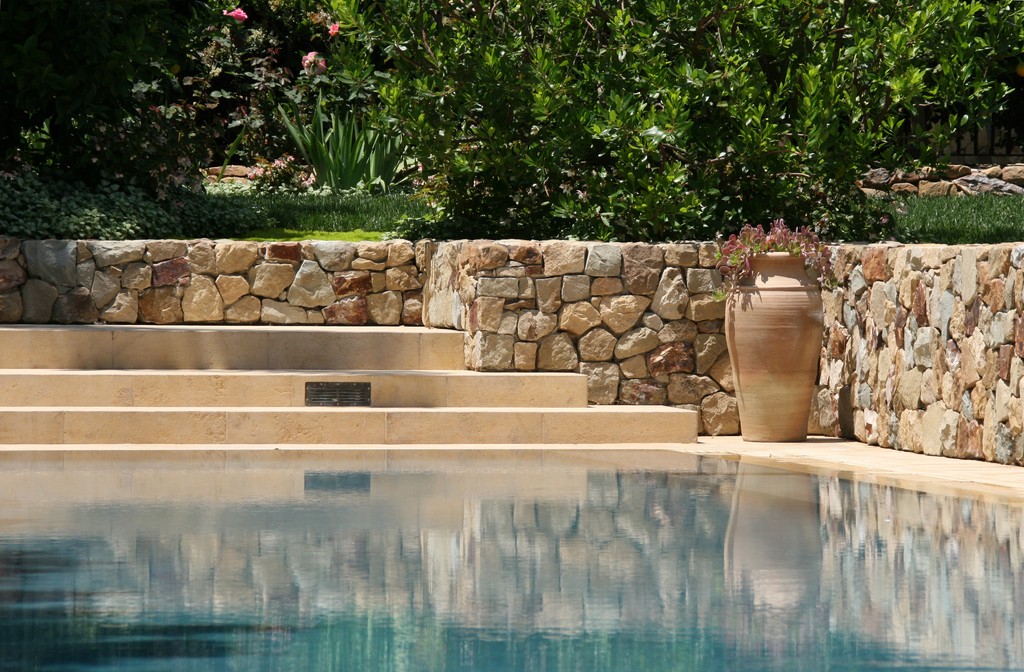 Welcome to WaterShapes.com, the one-stop web site that serves the total aquatic marketplace – professionals and suppliers as well as consumers.
Rich in content mined from the archives of WaterShapes magazine and our WaterShapes digital newsletter, the site also offers a searchable product/service Resource Directory for the watershaping and associated hardscape,furnishings and architectural-features markets, providing a unique resource for both consumers and watershaping professionals.
It's WaterShapes reborn.
For watershaping professionals, WaterShapes.com manages the WaterShapes Professional Network, a consumer-oriented contractor-contact web site that introduces designers and builders to prospective clients and provides direct links for initial contact. This service offers exposure that enable watershapers to complement their own online sites and portfolios.
For consumers, the site offers ready access to the entire WaterShapes archive, featuring thousands of informative columns, articles and product items as well as newsletter features and all-new material gathered from the Internet. This trove of information works through major search engines for maximum traffic, page views and return visits. Consumers also have access to the WaterShapes Professional Network as they pursue their plans for adding water to their lifestyles.

For suppliers of watershaping-related products, WaterShapes.com offers easy exposure through a specialized, construction-oriented Resource Directory and the detailed product listings it contains. In addition, the digital release of the archives has given those who advertised in past printed editions of the magazine all-new exposure and, eventually, the ability to upgrade previously published ads with videos, images and direct links.
This new site extends and perpetuates the WaterShapes franchise – a brand that has been changing the face of the watershaping industry since 1999.
WaterShapes.com's Role
The mission of WaterShapes.com is to centralize and organize information on the processes by which water-containing vessels and their surroundings are designed, engineered and constructed. It serves as a forum on how these environments can be assembled — practically, properly and profitably.
WaterShapes.com is a constantly growing, constantly evolving resource filled with solid, practical information. For professionals, it means access to state-of-the-art materials, tools and methods used to achieve ambitious results; for consumers, it means knowing the questions to ask as they aspire to own or improve their watershapes and aquatic environments.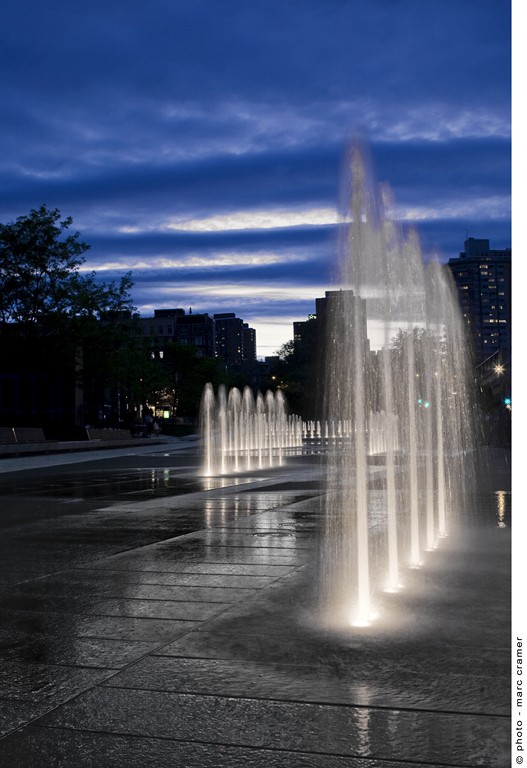 As such, WaterShapes.com offers marketers direct access to architects, designers, engineers and builders who participate in the design and construction of water-oriented environments and who have a need to contain, move, clean, treat and in all other ways shape and surround the aquatic spaces that their well-informed commercial, institutional and residential clients desire.
WaterShapes.com represents something new in its market niche: a web portal that allows site visitors to direct their approaches to carefully selected information about aquatic spaces and related environmental features.
The professionals we serve include landscape architects and designers, watershape designers and builders, general contractors, engineers, architects and a wide variety of specialty contractors and subcontractors – people who have a need to keep up with trends, seek new ideas, examine emerging techniques and technologies and find inspiration.
Consumers include homeowners, commercial property owners or managers and various institutional operators and managers who need to know what's available; have questions about approaches, options, technologies and aesthetic features; and have a need to find inspiration as they consider either a new aquatic space or management of one that already exists.
In this environment, watershaping includes design and installation of products ranging from pools, spas and fountains to ponds, streams, waterfalls, water walls and more – any and all forms of contained, controlled water from birdbaths to lakes. As for the surrounding environments, these include shade structures, decks, lighting systems, landscapes, retaining walls, decorative elements and fire features (among others) installed by allied professionals who have their own sets of technical needs and face their own range of design challenges.
Full-Spectrum Outreach
WaterShapes.com starts with the archives of WaterShapes magazine and the WaterShapes digital newsletter, then reaches beyond them to collect information from a wide variety of sources to acquaint site visitors with current design trends and styles, engineering principles and the full array of available technologies.
This compilation is of broad-based interest, helping professionals perform at higher levels with better information and inspiring consumers to demand the best in their watershapes and surrounding environments.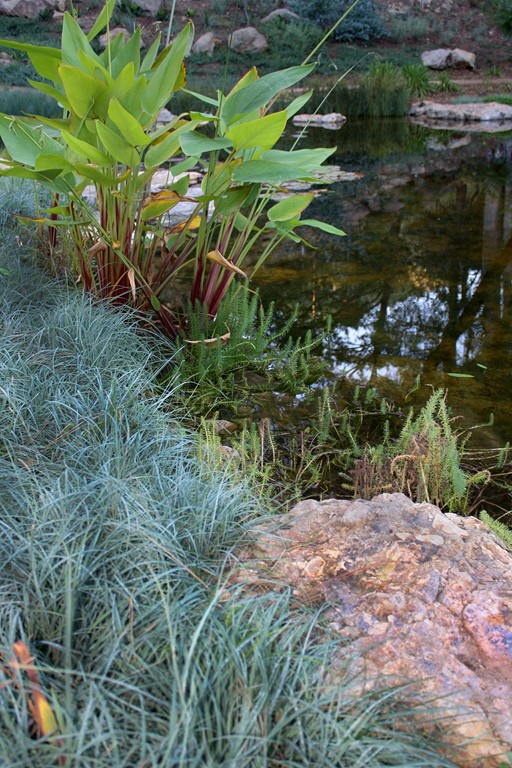 Our work on the professional side is well-established, but the opening of WaterShapes to the entirety of the Internet is a major, new breakthrough – one that puts the best of watershaping on display for homeowners, property managers and other consumers. Those who already own aquatic spaces, for example, can use the site to find innovations in furnishings and amenities, water treatment or energy efficiency. Those who are in the market for new aquatic spaces can explore the full range of possibilities, then narrow their research categories as the process continues.
And more than ever before, those who design, engineer and build these environments can focus or generalize their site experiences, based on project-by-project needs and interests.
We believe that provision of this self-directed information resource in the context of a thoughtfully organized web site will have the additional effect of introducing visitors to a broader range of environmental-design possibilities – and to the suppliers that make them possible.
SITE VISITORS AND OUR NETWORK
Personalized experience. Each of our site-visiting consumers can pursue information to suit their own needs, spaces and desires. including information on everything from pools and fountains to ponds, spas, streams and lakes, we offer a comprehensive forum for the exploration and discovery of previously unrecognized possibilities.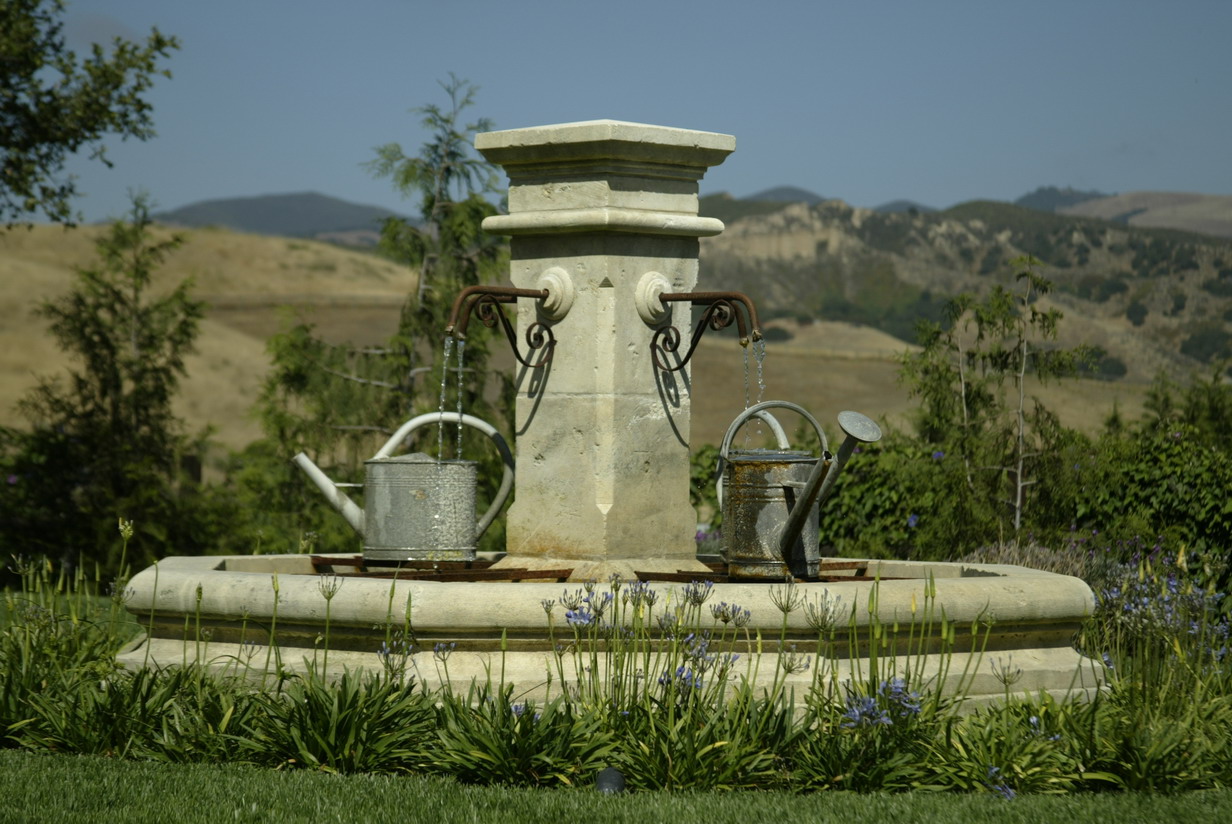 Free and easy to use. Getting started on WaterShapes.com is a simple, intuitive process. We provide an inviting, engaging user experience that makes it easy for visitors to navigate, explore and enjoy the site, using large, attractive imagery, engaging text and obvious depth and variety on every page and with every click.

Covers the whole product lifecycle. Whether it's researching a new project or finding ways to renovate an existing watershape, our portal is there as a resource that serves visitor needs from idea initiation through decades of reliable service and upgrading.
ADVERTISERS AND OUR NETWORK

Ready access to specifiers and buyers. inviting watershape owners and prospects and the professionals who serve them, we enable advertisers to reach both specifiers and buyers. This enables both national and local advertisers to reach individual visitors based on declared product interests and generate detailed metrics.

Multi-channel marketing solutions. With our web site, digital newsletters, Resource Directory and the WaterShapes Professional Network, we provide display, audio and video advertising possibilities across all digital platforms. With our digitized print archive, we will ultimately offer advertisers the ability to enhance their ads with videos and images, seamlessly combining media to create immersive branding and generate sales leads.

strong>Enhanced messaging environments. Our advertising and marketing products are built into the visitor experience to minimize disruptions and enhance engagement. Our intuitive user interface maximizes the impact of our advertisers' messages as visitors search content; read our blogs; engage in social networking; click to change pages; or click to seek additional information from suppliers or listed professionals.
BUILDING ON METRICS
WaterShapes.com serves an established marketplace that appreciates the value of multi-level marketing, which is why we have prepared a variety of Sponsorship Programs that allow choices among outlets and/or the development of custom plans.
We recognize as well that site-visitor metrics and the time visitors invest in viewing the site are key performance indicators (KPIs) of the status and growth of our business. Full statistics on these visits are gathered, evaluated and reported to advertisers on a regular basis.
Programs & Rates
Marketers have an array of options to choose from in working with WaterShapes.com, including Sponsorship packages that offer special rates for multi-level promotions.
PRODUCT RELEASES
In each edition of our WaterShapes digital newsletter, you may purchase one of two positions we make available in each issue for product promotion. The newsletter text and image will offer a brief introduction, then will link directly to your designated URL.
NEWSLETTER ADVERTISING
WaterShapes has a number of positions available for advertising, including static top and middle banners as well as skyscrapers. Deployed twice each month, this newsletter includes original content and lighter-side information that has a steady following among professionals and an increasing number of consumers.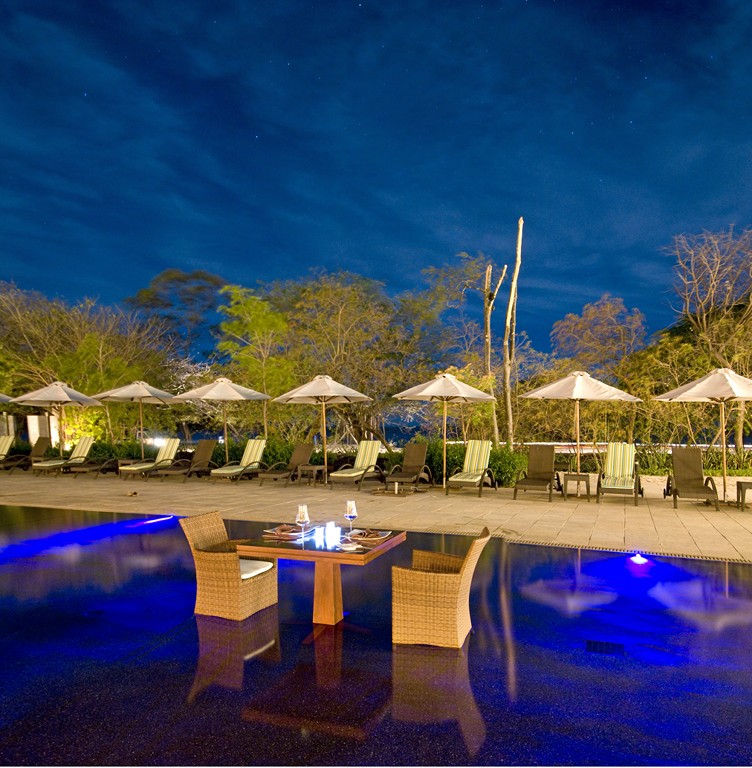 WEB SITE ADVERTISING
WaterShapes.com offers numerous opportunities for banner advertising, with rotations open for animated or static banner ads on the home page as well as landing pages within the site. Each newsletter feature, for example, has its own landing page and ad positions, as do the standing pages around which we've organized the site.
ARTICLE SPONSORSHIP
As readers view articles and columns from the archives, they move from an introductory note to a landing page that features the full text and all images. Many of these articles are landmarks in modern watershaping, and article sponsors will be called out on the landing pages as having made access to these articles possible.
RESOURCE DIRECTORY
As a free service to marketers, we offer a comprehensive Resource Directory that includes contact information encouraging consumer and professional access to specific product categories and listings. This tracked resource is available to all site visitors 24/7.
DIRECTORY UPGRADES
Any company wanting to stand out from the crowd can enhance its presence in the Resource Directory by purchasing upgrades – priority placements (top-of-page positions), color listings, live links and more. All are aimed at making your information accessible to professionals and consumers alike.

ARCHIVE EXPOSURE
Any company that has advertised in a past print edition of WaterShapes will gain extra exposure at no additional charge. Each issue of the magazine has now been uploaded to our web site and is fully available to consumer and professional readers. This is a visit with the magazine on an all new level: Bright, full-screen page views so craftsmanship can be examined in detail – right alongside ads.

To see Sponsorship opportunities in detail, click here.
To see Resource Directory listing enhancement opportunities, click here.
mySpace