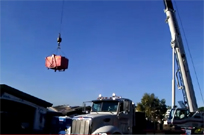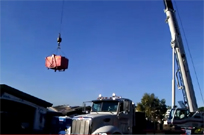 In approaching big jobs with challenging access issues, sometimes you get lucky and can figure out an excavation solution that doesn't involve the one we had no choice but to use in the project shown in this video.
In other entries in this series, I've shown how to get the digging done with mini-Bobcats, conveyor systems and big disposal chutes. This time, we had a situation in which none of those options was available and we were left with the most expensive of all possible bad-access fixes – that is, bringing in a huge crane and removing material bucket by bucket.
If this is your only option, you need to be aware of a couple things: First, your insurance needs to be in very good order, as any accident will have major consequences. Second, you need to hire the right company to do the work and make certain that everyone on site is completely versed in the safety and efficiency issues involved in the tasks at hand. Third, you need to alert any neighbors over whose homes the crane and bucket might swing to what's going on and get their permission to "fly over" their property. Finally, you need a client who fully understands the necessity for this choice and the costs associated with it.
Other than that, it's a big, long, repetitive piece of cake.
To see the video, click here.