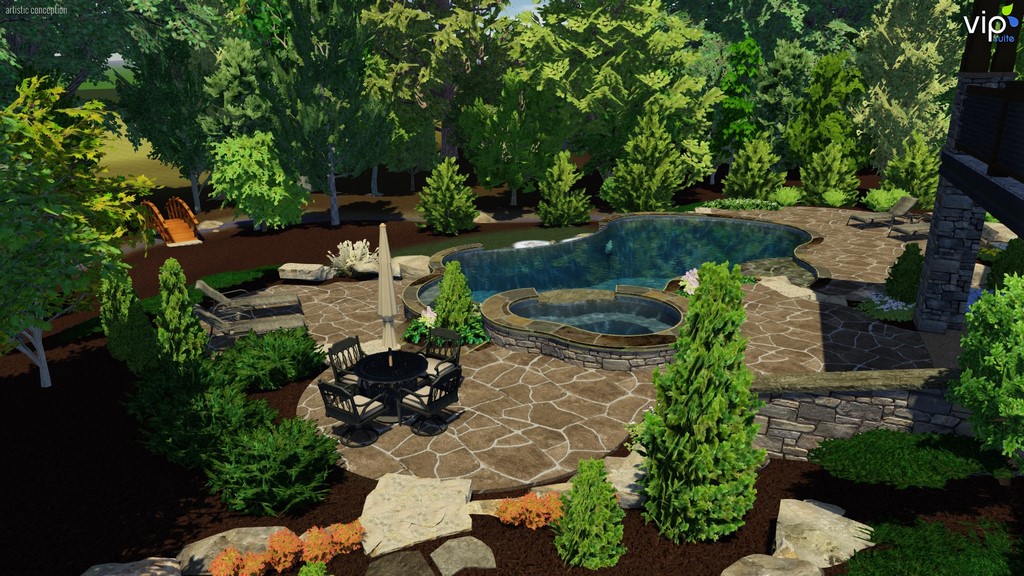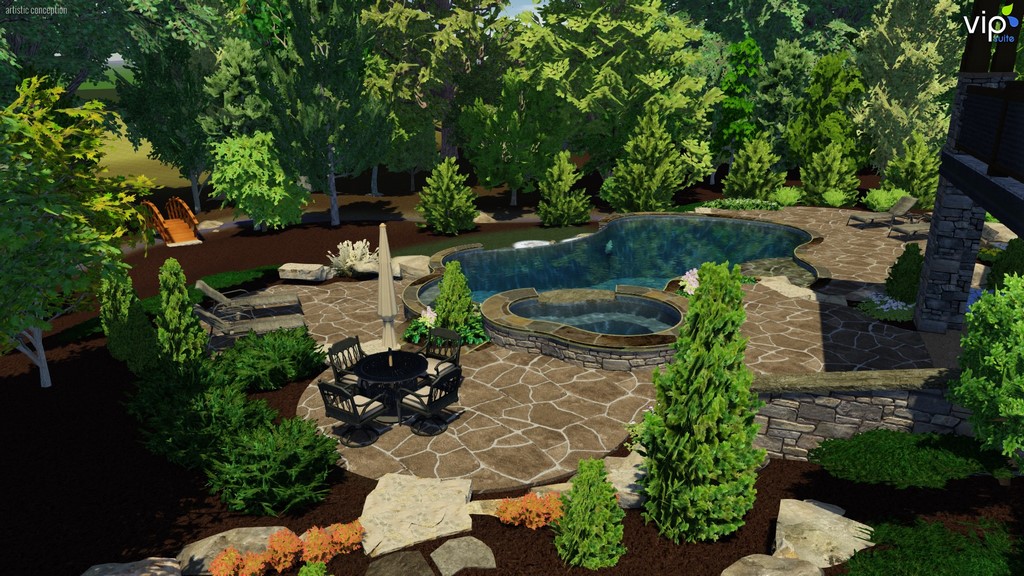 I've been working with digital design technology for nearly ten years at this point, and I have to say that the rate of change with both the software and the hardware has been rapid enough to make a casual observer's head spin. And that's fine, because those of us who've been involved with it from the beginning have come to expect no less.
In my case, however, I didn't start out with computer design. In fact, I'd been working as an ink-and-paper designer for several years when my boss walked up to my desk and said, "The business is morphing, and our high-end clients want to see computer-generated proposals from us because that's what they get from architects and engineers where the client works. I want you to learn how to do this."
I fought it, and fought it – and fought it some more. But eventually, my boss said the magic words: "Listen, if you'll get into this, I'll pay you more for your designs."
Enough said. After a bit more resisting, I investigated available systems and, at some point in 2005, finally agreed that I'd go off to Las Vegas and learn what I needed to know to work with Pool Studio, the aquatic-design software that had just been launched by Structure Studios of Henderson, Nev. I was on my way.
A BUMPY RIDE
Funny thing is, after spending a couple days in workshops and listening to presentations, I came away from my Las Vegas experience not knowing what I really needed to know in order to make the system work the way I wanted.
So I went home, told my family that I needed solid, uninterrupted hours by myself with our shared family computer, and spent a long day figuring out what I could and could not do with the system. The upshot: I recognized that there were things I could accomplish with the software – but I also saw that I'd have to step up on my own to make it operate according to my high expectations.
The orientation I'd been given, in other words, was just that. For me to drive the system as a designer, I needed to dig inside the software and figure out ways to play with it, manipulate it and warp it to respond to my ambitions. And this made sense to me, because it pretty much paralleled how I'd become a designer in the first place.
Jumping back several years, I'd been a heavy-equipment operator in the coal country around Pittsburgh, Pa. When the steel industry hit the skids in the 1980s, lots of us found ourselves moving from the mining industry into general construction. Eventually, I moved to Atlanta and joined Finlon Enterprises, applying my skills as an excavator with a specialty in digging pools.
The images shown here were pretty much the state of the art at the time my boss prevailed upon me to get into digital design: flat, two-dimensional plans and renderings that said enough about the space in question to get the client interested but which said very little about how everything worked visually. Literally, we were leaving a lot to our clients' imaginations.
At the time, the company was mostly affiliated with high-end designers and builders, and given my ability to read complex construction documents, I hit a point where I had a sense of what went into building high-quality pools and, ultimately, into designing them. After a while, the opportunity came to step away from heavy equipment and jump onto the design side – and I was ready.
In 2005, I joined Neptune Pools of Atlanta as a designer, and it was here that my boss challenged me to get into digital design – a bit of pressure for which I have been grateful ever since.
GROWING PAINS
As I mentioned above, when I started working on the digital side, all I had at my disposal was a simple computer that was being used by everyone in my family. It was no powerhouse by any means, but it was adequate to run the early versions of Pool Studio and I kept moving along.
Through that period, I also played video games and spent some of my scarce free time unwinding with battlefield-type games with friends and contacts I'd made through the Internet. As we played, I'd run into situations where my computer wasn't keeping up: On my screen, the game would freeze at key moments or stop completely, and I would mention my problems via my headset to those with whom I was playing.
Even in my early days in using computers, it was immediately apparent that the task of transitioning from the designed to the actual space was much easier with vivid, three-dimensional illustrations in hand – not only for the clients, but also for the construction crews who came on site to turn the vision to reality.
Over and over, I heard comments about my needing a better video card or a better hard drive or a better motherboard – and when I applied these suggestions, I found that the responsiveness of my design software jumped up even faster than my gaming ability: Each incremental upgrade I made to my system resulted in improved system performance, and I found myself getting better and better at bending Pool Studio to do what I wanted it to do.
One more thing: In my games, I would see incredibly realistic, well-realized landscapes that just blew me away – waterfalls, rivers, all sorts of plants and natural features – and found myself going back to my design software and keeping at it until I could introduce versions of these elements to my own projects in ways that few would have thought possible. Those were great days, and I'll never forget the experience of blazing new trails through the technology to achieve just the right looks.
One of the things I've liked most about working with Pool Studio is that it can be pushed in all sorts of directions that the software developers probably never considered. Take this log home, for instance: I built it up, log by log, basically from scratch – and managed to adorn the property with a nice pool, too.
And it was working out exactly as my boss had said it would: Clients absolutely loved what I was capable of doing by way of giving them detailed, walk-through experiences of spaces they had previously been asked to visualize on their own via flat, two-dimensional drawings. I'll never forget the day I was making a client presentation and, partway through my narrative of what was on the screen, had my client interrupt me with a request to be quiet, because I was spoiling the show!
To say that I'm hooked on this technology would be an understatement: I live it and breathe it, and my clients wouldn't have it any other way.
ONWARD AND UPWARD
There are certain practicalities that come into play in digital design, all revolving around the technology and its requirements – but also having to do with my workspace and what's required to keep moving forward.
First, I want a big monitor – the bigger the better. I want to be able to dial in on the fine points and apply my skills to polishing every detail of a design. I'm not old, but I'm at a point in life where my vision is shifting and my arms are no longer long enough to push things far enough away to achieve reliable focus. I find that a big screen helps me cover every square inch of a job site with no visual-acuity issues.
The key to the appeal of three-dimensional illustrations is the fact that makes everything so clear to our clients. The sense of scale, the way spaces flow into one another, how light and shade move through the site and, most important, how they fit into the grand scheme of things – it's all there. Better still, if there are details they don't like that need adjusting, the changes can be made quickly and easily.
Second, I want the most capable computer technology I can assemble – the fastest processors, the quickest baud rates, the speediest memory. This is a lesson I've learned through gaming: Every day, I'm grateful to observe that all those years of relating to and competing with uncompromising techies has been a great way to keep up with rapidly evolving technology.
Third, I want a programmable gaming pad – the more sophisticated the better. I made do with standard keyboards when I first started working with design software, but my gaming experience showed me that the tactility of these pads and the degree to which they maximize ergonomic efficiency have freed me to work quickly in ways that aren't possible with standard keyboards.
Easy Collaboration
I've always known the limits of my skills as a designer. As a result, I've always stuck to working with hard surfaces and left the softer details to someone far more talented than I am in working with landscapes.
The great thing about computer technology is that I can work with whomever I want, regardless of where she (in this case) is based. That's enabled me to work through the years with Tracy Lewellyn, an artist based in DuBois, Pa. She's someone I've known and trusted since a time when western Pennsylvania was my stomping ground.
I'll develop the water and hardscape design based on the requirements of the client and the site, then transmit the file to Tracy to complete the process through the addition of trees and plants that soften the edges. This lets each of us work from our strengths as we introduce clients to the environments we've developed.
— C.A.
Fourth, I want a great mouse – again, the more sophisticated the better. And with both mice and gaming pads, I'm aware of the fact that, unlike an ordinary user, I tend to burn through hardware on a grand scale. I know people who still have keyboards and mice they used ten years ago. In my case, I go through these devices and burn them out at a rate of about twice a year.
Fifth, I want great software – and I have always found a good partner in that respect in the Pool Studio system. We in the designer community keep pushing at them to keep raising the bar, and it's become a kind of creative give and take that helps all of us who use the system benefit from each others' experience. All of us keep moving forward, in other words, and that's great.
MOMENTUM
For me, watching the growth and development of digital design systems is much like the sort of dynamic I observe in other professional endeavors. A cabinetmaker, for example, needs absolutely the best available tools to produce the finest work, and he or she knows that none of those tools will last forever.
Big-Screen Beauty
The era of big-screen televisions has been an unheralded factor in the growing success of digital design as a project-development tool. In so many cases, I'll walk into a living room, plug my laptop into an HDMI port on a large television and literally overwhelm my clients with what they're seeing – often at sizes at which not even I have reviewed these images.
If the presentation is as well-prepared, detailed and effective as it should be, all the better.
— C.A.
By analogy, I see regular upgrading, changing and replacing of my own tools as a practical necessity of my craft. Partly it's because I destroy my hardware through hard, excessive use; but also, I see how rapidly these technologies advance, and if I can take advantage of a gaming pad or mouse that's even infinitesimally quicker or more nimble than one that was available six months ago, I come out way ahead.
It's not just about tools, of course, because there's an obvious human element here: I have been a student of high-caliber pool design since I moved to Atlanta in 1996 and began learning my craft while digging holes for local artisans. My eye for detail has always played a big part in my design success. Technology may have sped things up and made it easier for me to invade a backyard and shape it according to my client's desires, but I'm still here, watching and listening and learning and playing my part.
I wouldn't say it's a battlefield, exactly, but I will say it's easier to succeed with pool projects than it is to keep up with my fellow gamers!
Chris Adamczyk is the owner of Iconic Design, an Atlanta-based design/build/consult firm that works with watershaping companies nationwide; a managing partner for the gunite division of Swim World Pools in Nashville, Tenn.; and lead designer for Watercolors Custom Pools of Atlanta. He started out as a heavy equipment operator in Pennsylvania before moving in 1996 to Atlanta, where he specialized in excavating custom pools and eventually became a designer. He started working in digital design in 2006 and since 2008 has won a steady stream of awards for his work. He may be reached at [email protected].