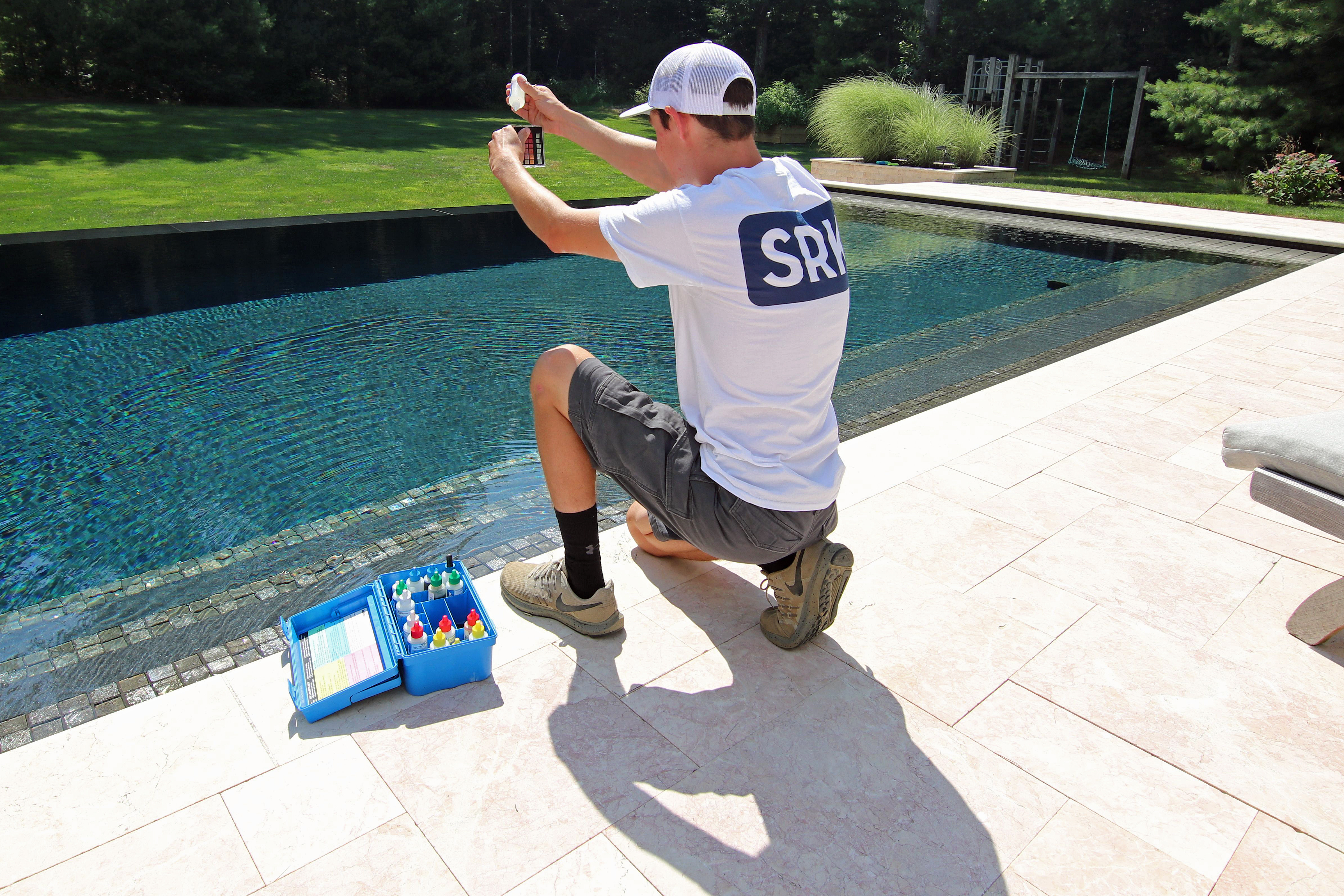 Pool service can be complex and challenging, with the level of difficulty largely determined by decisions a builder makes long before a technician ever shows up. That's why Steve Kenny infuses his design and construction approaches with awareness of the basic needs of gourmet water.
For those of us who have made servicing pools and spas our profession, we know it can be both an art form and pure drudgery — sometimes both at the same time. And, we know it's crucial to the health, safety and enjoyment of our clients.
Servicing pools and spas involves a variety of interrelated tasks and goals that require consistent and careful attention. There's chemistry, hydraulics, mechanics, problem solving, customer relations — and even being a good driver – all wrapped into one job, challenging even the most experienced practitioners. Everything influences everything else in a reciprocating loop of multiple interrelated variables. It's both routine and established practice and improvisation.
Service work is where all the intertwined facets of pool design, engineering and technology come together. When all systems and routines are running smoothly, the water stays clean, healthy and inviting. When service spins out of the grooves, pools turn green, cloudy, smell bad and can become unsafe. There's tremendous responsibility that comes with the job in that our clients depend on us to be sure their pools and spas are always ready to use, biologically and chemically safe and always inviting. Suffice to say it's a much bigger set of challenges than most people tend to think.
BUILDING FOR SERVICE
Service is so integral to the entire aquatic industry and consumer experience, it was our decades of experience on the service side of the business that propelled our entire approach to pool/spa design and construction. In fact, I moved into construction precisely because I could see the way in which a pool is set up from the start influences how easily or difficult it is to service.
Simple things, like arranging skimmers and returns so there are no dead spots, or organizing the equipment pad so that everything is accessible, or properly sizing the plumbing and components so that every pool runs quietly and efficiently, all of those basic measures and many others are crucial throughout the life of the system.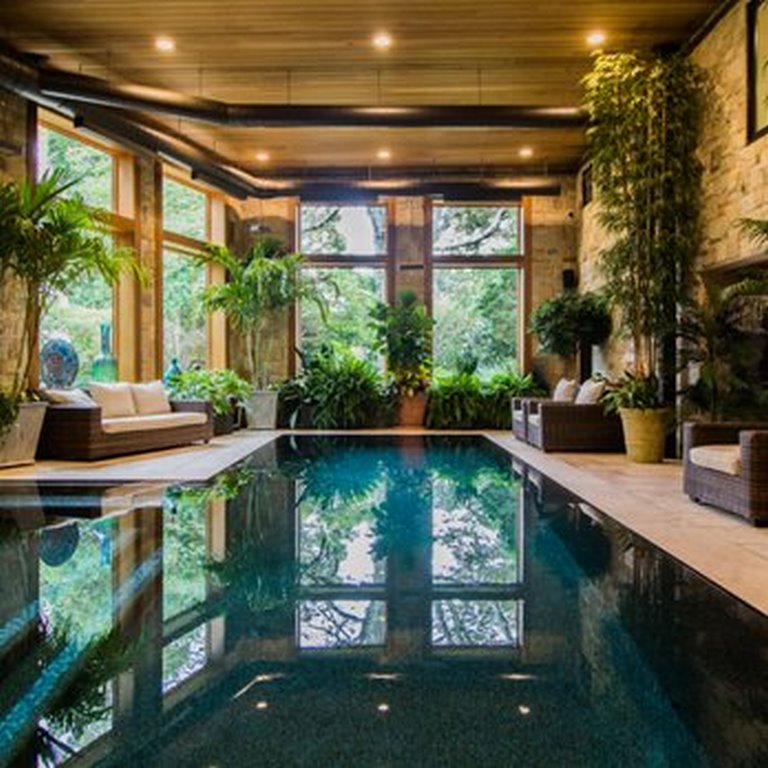 That reciprocal thinking led me to develop our treatment system, which combines ozone, UV and small amounts of chlorine, with efficient hydraulics and ample filtration, and heating based on the clients' desired temperature range. We only build robust systems that are easy to maintain, whether we wind up servicing them or not.
This is also why I'm constantly searching and experimenting with new technologies and tweaking service routines. Our water treatment system is in a constant state of change because each application is a little bit different. With the ozone alone we're always playing with issues such as flow rates, contact time, dosing and output. Most recently I've been experimenting with an alternative glass media for sand filters, which is yielding some tremendous early results.
We also employ automated monitoring and control technology to the fullest extent possible on every project. Chemical automation enables us to set up systems that respond immediately to surges in bather load or other changing environment conditions, as well as equipment malfunctions or failures. Looking at it from the service perspective we want to be able to monitor our accounts remotely and in real time. We can identify problems before the customer becomes aware of them and take corrective measures immediately, often without having to make a site visit.
From a builder perspective, it's helpful to know that the pool and its treatment system will be serviced in a way that will increase the service life of the components, preserve the pool's appearance and above all, provide the experience the homeowners are paying for in the first place. That's why I always say I'd prefer to service pools I build and build the pools we'll service.
HARD-EARNED EXPERIENCE
None of this happened overnight. I've been working in service for more than 30 years and am the first to admit that it took me a long time to completely figure out how all the puzzle pieces fit together, and the best way to structure our service routines. In many ways, service is the art of organizing the obvious while at the same time solving the unknown. It's a great way to learn the nuances of applied chemistry and get a deep sun tan all at the same time.
It's the kind of customer-facing work where, to be successful, you have to approach each and every client, as though they're the only one. That's why we treat every client the way we would want to be treated ourselves, as if it were our kids swimming in the waters for which we care. Maintaining that value system requires a constant state of readiness and dedication to quality. No problem is too small or too big for us to handle, and we always respond as quickly as possible.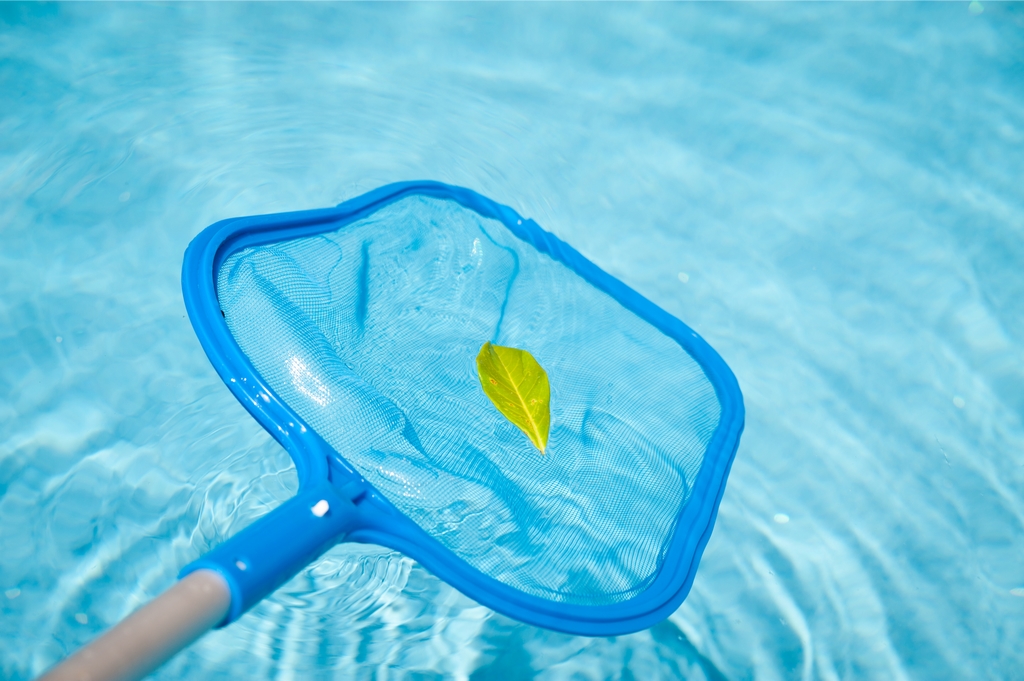 As is true of pools themselves, all service businesses are a little bit different. Our company services about 300 mostly residential pools. All of our accounts are within a five-mile radius of our shop, a luxury of working in a densely populated and relatively affluent area. From an operations standpoint, we're able to do more in less time simply because our technicians are not spending much time between stops.
Here on Long Island it's seasonal work, meaning we close up pools in the fall and re-open them in spring, and we shut down operations during the coldest months. Most of the properties we work are vacation homes, meaning there's a huge ebb and flow over the weekends during the warm months.
The over-arching principle in quality service is to understand how each facet of the work influences every other part of the job. It's interesting how the end of every season sets the stage for the next. The way we treat the water and close down the system in the fall will have everything to do with what we have to contend with when we come back and open our pools in the spring.
Each year, prior to opening our pools, we work with our clients to make necessary repairs and upgrades to their systems. We want all the filters clean and all pumps, motors, heaters and chemical feeders in perfect operating condition. That way, when we pull all those winterizing covers off the water, the systems are fully operational.
CYCLICAL NATURE
Opening pools is one of the more challenging aspects of pool service because there's so much activity in a condensed time frame. Because of the careful way we chemically treat the water at closing, about 80 percent of our pools are crystal clear when we open them. Still, there are always some that have turned cloudy or green. The exact processes we use to correct those water quality problems are surprisingly complicated. We're always refining how we correct water balance, shock the water if necessary, cycle the filter, vacuum and brush, raise sanitizer levels and the sequences in which we do all of those things.
Some pools temporarily require daily care to bring them back to usable conditions; while other are basically ready to go once we raise the water level and re-adjust the chemistry.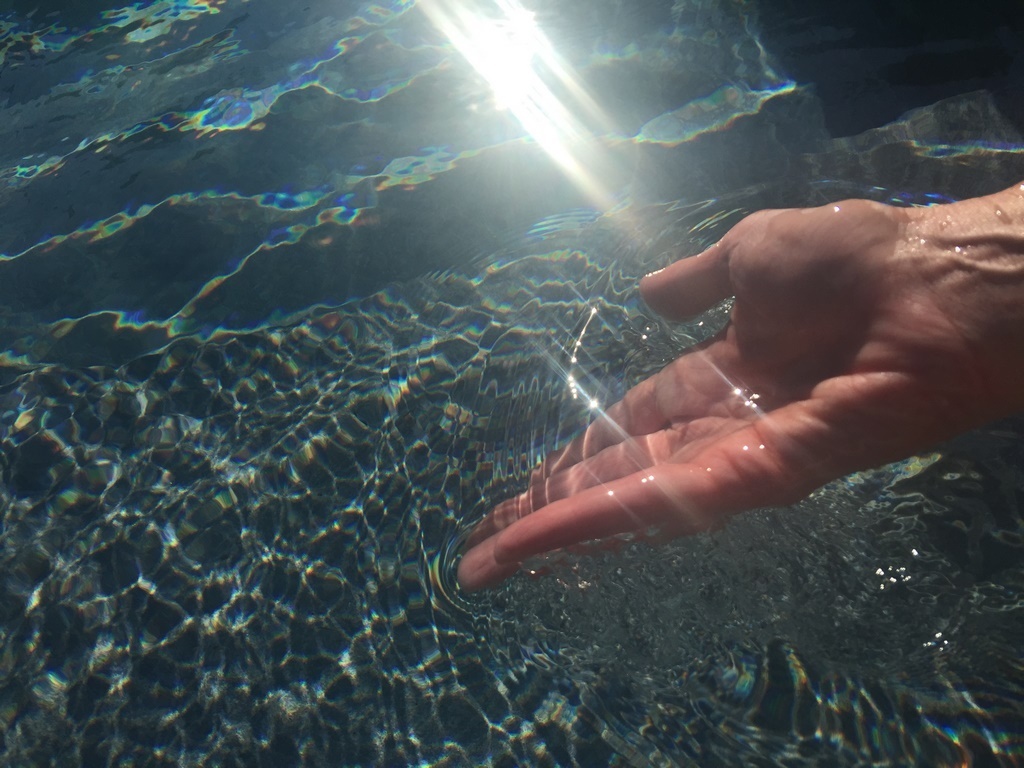 Once all our pools are open, we fall into a steady rhythm over the remaining months of spring, through the summer and into the fall. Admittedly our business is different than many others because so many of our clients are here only over the weekends. That means when they arrive on Thursday and Friday, their pools and spas must be ready to rock.
When they leave, we get back to work on Monday by visiting every one of our accounts to assess the water quality and make chemical adjustments with micro-shock treatments if there's been heavy use and also to adjust water balance. Then, the rest of the week involves cleaning regimens and making repairs as needed.
It's a constant cycle that is based on both steady routines and improvisation as we contend with unexpected issues and client requests.
When a well-built pool is serviced correctly, only then are we truly able to deliver a consistency of product that meets client expectations. Experience has taught that when you get it all right, when you make all the pieces fit together — like a beautifully written symphony, or a delicious recipe — service may not be the sexiest occupation, but it is very, satisfying because ultimately we're making people happy!
Steve Kenny is founder of SRK Pool Services, a pool design/build and service company based in Wainscott, N.Y. He has more than 25 years' experience studying and finetuning water chemistry in an effort to generate the best possible experience for his customers. He is passionate about and devoted to the science, methods and art of ensuring impeccable water-quality condition. He is a lifetime sailing enthusiast, published author and photographer.