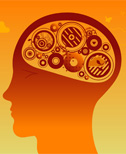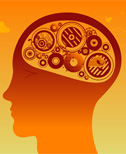 Florida Worker Who Lost Both
Legs Sues City for Inground Pool
Many water-related stories have been in the news of late — including reports connected to the four questions below.
1. A Cape Coral, Fla., city worker who lost both legs after being exposed to raw sewage while on the job sued to have the city build him a backyard swimming pool; an examining psychiatrist wrote a prescription for the pool, citing the psychological benefits it could provide. Did the worker win the case in court?
a. Yes b. No
2. In November 2011, the Los Angeles County Sheriff's Department reopened the 1981 drowning-death case of actress Natalie Wood. After weeks of investigation, what conclusion did authorities reach?
a. Actor Robert Wagner is now considered to be a "person of interest."
b. Boat captain Dennis Davern is now considered to be a suspect.
c. Natalie Wood probably committed suicide.
d. There is no new evidence to indicate foul play.
3. Scientists at one Southwestern university have launched a research project to find better ways to test water quality in swimming pools and spas. They hope to reduce the incidence of recreational water illnesses (RWIs). Which university is it?
a. Arizona State University b. University of Arizona
c. University of New Mexico d. University of Texas
To find out how many you got right, scroll down.
---
Note:
 Some Web sites may open behind this page.
 Use your browser's BACK arrow to return here.
The correct answers are:
1. b. No. To learn more about this unusual and fascinating case, click here.
2. d. There is no new evidence to indicate foul play. To learn more, click here.
3. b. University of Arizona. To learn more, click here.
.
How did you do? Be sure to keep up on the latest water-related news, because another installment of "Test Your Knowledge" will be coming in the next WaterShapes EXTRA!