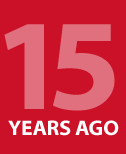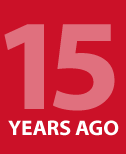 Back in June 2002, Stephanie Rose began her Natural Companions column by writing, 'Everyone knows that hanging a pool, pond, or spa off a slope can make quite a dramatic statement, which is probably why so many great watershapers love working on hillsides.
'But the project doesn't begin and end with the vessel,' she cautioned. 'In fact, placing a watershape on an incline also presents a range of landscape-related issues that must be addressed, whether it's a matter of aesthetics, code or safety requirements or simple practicality.' She continued:
***
'Some of these issues are addressed through basic drainage and retaining structures, but if you use plants to help stabilize a slope, there is always a great payoff when it comes to beautifying a watershape's surroundings.'
***
'As is the case anywhere in a yard, the planting of shrubs, trees, and perennials adds dimension, color and texture that serve to enhance any watershape's appearance. When you're working with a slope, however, the most important plant is a good, stabilizing ground cover.'
***
'But even ground covers sometimes need support as they get established. I particularly like to use broken concrete to stabilize a slope because it lets me create mini-planters at one or more levels from the top to bottom of the incline. I'll set them up in half-moon shapes and have included up to three levels, depending on the extent and degree of the slope.'
***
'You can also use flagstone, bricks or railroad ties, for example, and building supply yards offer a host of other materials that will work. Whatever you choose, the important thing to consider is that some downslope erosion is bound to occur and whatever material you use must be placed in such a way that it will be stable.'
***
'Jute is a natural netting material that, when laid across a slope, slows down water runoff and acts as a stabilizer while plants are getting established. In time, the jute biodegrades and disappears into the soil. Jute also works as a deterrent to animal destruction of landscapes … and acts to shelter tiny plants that would otherwise have a very difficult time collecting enough water and nutrients as they slowly establish themselves.'
***
'You can, of course, cover and stabilize your clients' slopes using nothing but plants. If you choose this path, you need to keep the degree of the slope in mind and avoid asking plants to do the impossible. If the slope is suitable, the process boils down to finding plants that will bind the soil properly.'
***
'In any given space, however, it's unlikely that all you'll be planting will be ground covers. I, for one, almost always endorse interspersing shrubs and perennials with ground covers to add interest to the design. (An exception would be an ultra-contemporary landscape with stark plantings and lots of straight lines.)Whatever your choices, make sure the plants address any stabilization or safety issues while enhancing overall aesthetics.'
Stephanie added a final note: 'Given the fact that water runoff is a big issue with slopes, one way to combat the problem is by installing a micro-spray irrigation system. These "sprinklers" shoot out a much finer spray than do conventional irrigation systems, and at a much slower rate. Water soaks in better because there is less of it to accumulate and run downslope.'
Stephanie's perspective on the integration of landscape and watershape was fairly revolutionary when she first started writing her column in 1999. Have you seen progress toward her goal of total environmental design in the past ten years, or are these two crucial exterior design areas still functionally separate in your area? Please join the discussion by commenting below.