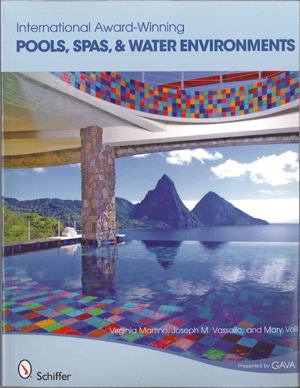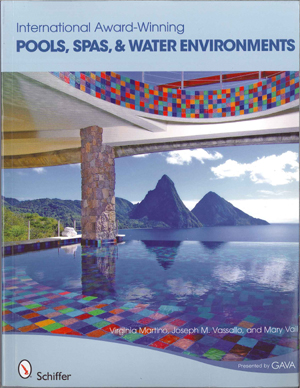 One of the questions I always ask prospective clients is, "Why are you investing in a pool and not a recreational vehicle, boat or vacation home?" Obviously, I'm not interested in having them rethink the decision to purchase a watershape; rather, I'm trying to draw them more deeply into their commitment, identify what's important to them and use the information as part of my sales effort and, later, the design process.
Although my clients will express themselves in different ways, their desires almost invariably boil down to wanting a place for family to gather and have fun, to share good times with friends and to enjoy measures of luxury and beauty. In essence, almost all of them want to take the wastelands that are most backyards and turn them into private resorts.
I thought about how I approach these issues a lot after attending a seminar led by Vance Gillette at last year's International Pool|Spa|Patio Expo in Las Vegas – a presentation he later recapitulated in an excellent piece in WaterShapes' online newsletter, WaterShapes EXTRA! As an industry, he said, when we deal with the public and prospective clients, we need to promote the experience and excitement associated with our products instead of focusing on the nuts and bolts of design and construction.
I couldn't agree more, which leads me to a couple of books I picked up with Gillette's overall idea in mind. The first – International Award-Winning Pools, Spas and Water Environments by Virginia Martino, Joseph M. Vassallo and Mary Vail (Schiffer, 2010) – is a 176-page, beautifully illustrated book that records results of an annual awards program started by Vassallo, who owns Paragon Pools in Las Vegas. (It is apparently the first in a series of annual volumes to come.)
It's clear in looking at the projects that this initial collection of projects was drawn mainly from a network of builders associated with Vassallo and his company in various ways. That might sound self-serving, but I don't have the least problem with it. In fact, I think it's a great idea – and of the 39 projects featured, all but a few are fine examples of good watershape and landscape design. One detail I particularly appreciate is the fact that credit is given to both designers and builders, the lack of which is a major shortcoming in most such awards programs.
The point here is that the book is clearly geared toward consumers and dedicated to getting them excited (in exactly the way Gillette recommends) about our industry's potential in positive and imaginative ways.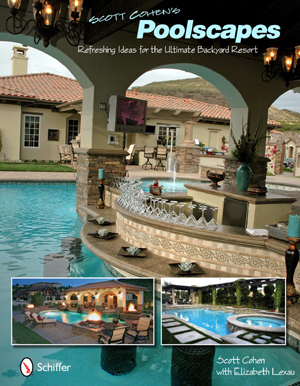 The second book I picked up – Scott Cohen's Poolscapes: Refreshing Ideas for the Backyard Resort (Schiffer 2011) – comes from an author who is known as one of the watershaping and landscape design world's most effective self-promoters. Cohen has published several books along similar lines, maintains a family of websites and appears regularly on HGTV.
In this volume, he presents 25 of his best projects and throughout the book's 150-plus pages reveals his ability to create highly expressive, personalized environments based on his clients' desires for fun, luxury and a bit of self-indulgence. He makes no bones about the promotional nature of the book, and I see it as a wonderful, credibility-building tool that shows clients (and other professionals) just how elaborate and fun backyard environments can be.
Bottom line: Both Vassallo and Cohen are doing just what's needed to prime the pump for themselves and for our industry. As I know from my own experience, clients have a very hard time wanting what they can't visualize, and I see self-promotional tools such as these books (and websites and other programs that go along with them) as giving consumers much to consider as they survey the potential locked up in their drab backyards.
I congratulate these gentlemen for stepping forward an unashamedly showing off some truly wonderful work – and think more of us should take this sort of bold initiative.
Mike Farley is a landscape designer with more than 20 years of experience and is currently a designer/project manager for Claffey Pools in Southlake, Texas. A graduate of Genesis 3's Level I Design School, he holds a degree in landscape architecture from Texas Tech University and has worked as a watershaper in both California and Texas.