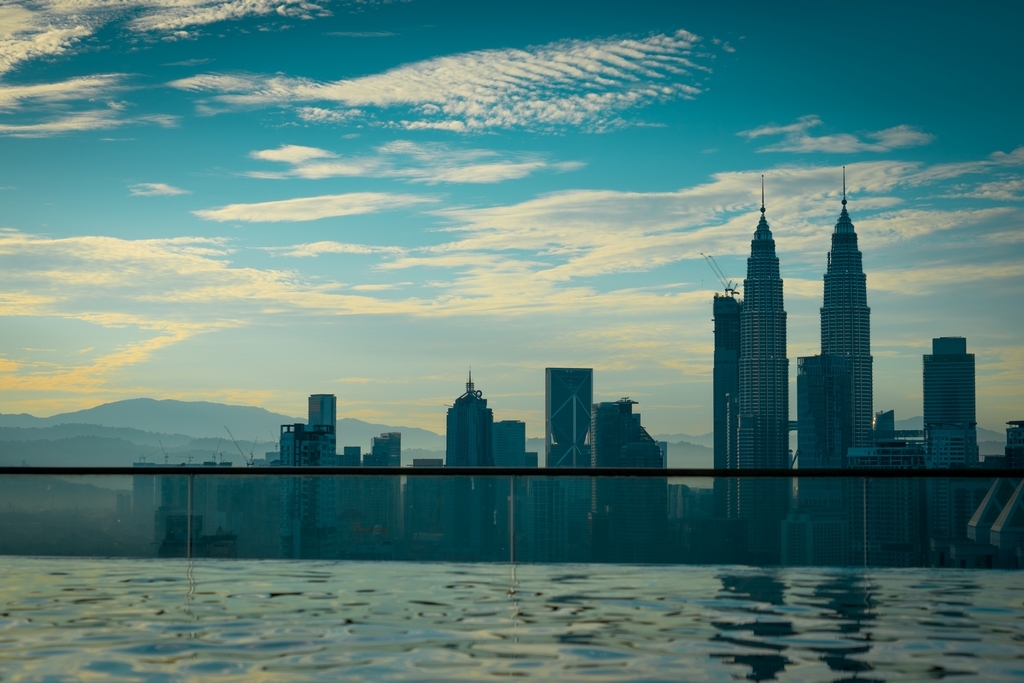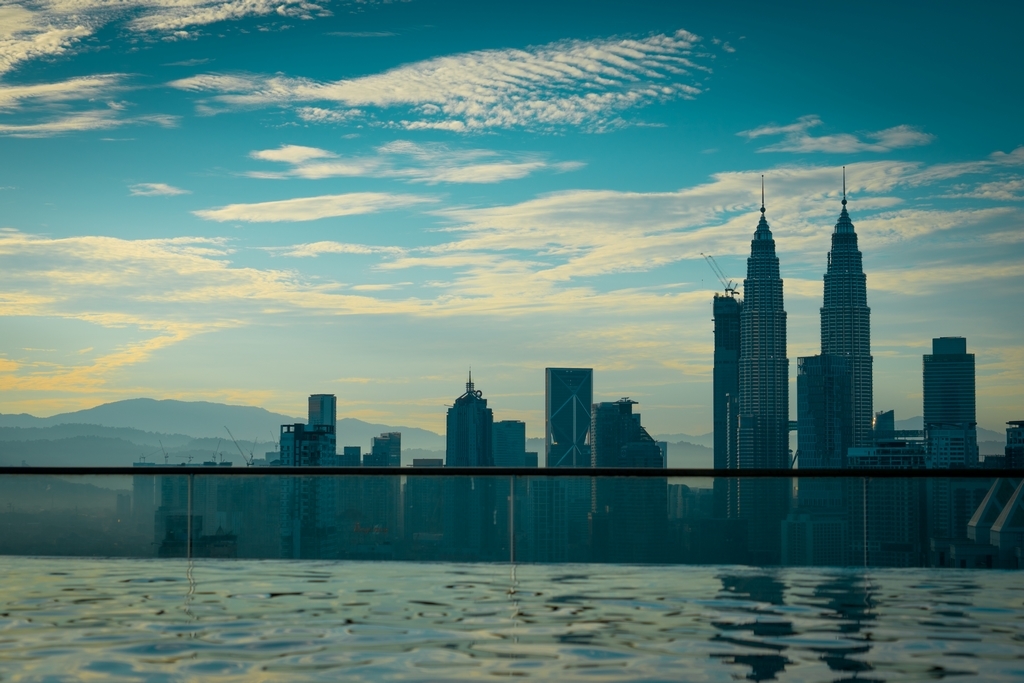 Mark and Zachary Trapani specialize in elevated, above-grade pools, mostly above the concrete canyons of New York City. As they discuss here in the second and final part of this series, it's a niche that requires careful analysis, creativity and sharp eyes for detail — especially in existing buildings.
By Mark Trapani & Zachary Trapani
In our previous discussion, we shared insights into what's like to work on elevated pools, how they differ from pools installed in the ground, and the kinds of troubleshooting needed when retrofitting existing pools.
This time, we'll look at what it's like to take on a new installation in an existing building, a process that is just as challenging and ever-changing, if not more so, than working on a retrofit. Just as is true of renovation work, it's what you don't know or don't think about that gets you into trouble.
Those disconnects usually start with the customers, who typically only know they want a new pool but really don't have any idea what's involved or who to turn to. Oftentimes they look to pool builders that likewise don't really know what they're getting into. Unfortunately, many customers and builders find out the hard way how complicated these installations can be in the discovery phase of a lawsuit.
Our role as elevated-pool consultants is to make sure that doesn't happen.
TAKING RESPONSIBILITY
We do a lot of work for private owners who might, for example, own an old brownstone and want to have a pool on their roof, or maybe sometimes two pools in a large multi-unit building. They tend to think that nothing can go wrong because they have a great architect, general contractor and a pool builder, who they may have worked with in the past.
These professionals usually don't comprehend the level of coordination and direct project management needed, nor do they see the how the pool will interface with the building structure as well as electrical and mechanical systems. Failed elevated projects usually start with the misguided idea that such pools aren't much different than those in the ground. Nothing could be further from the truth.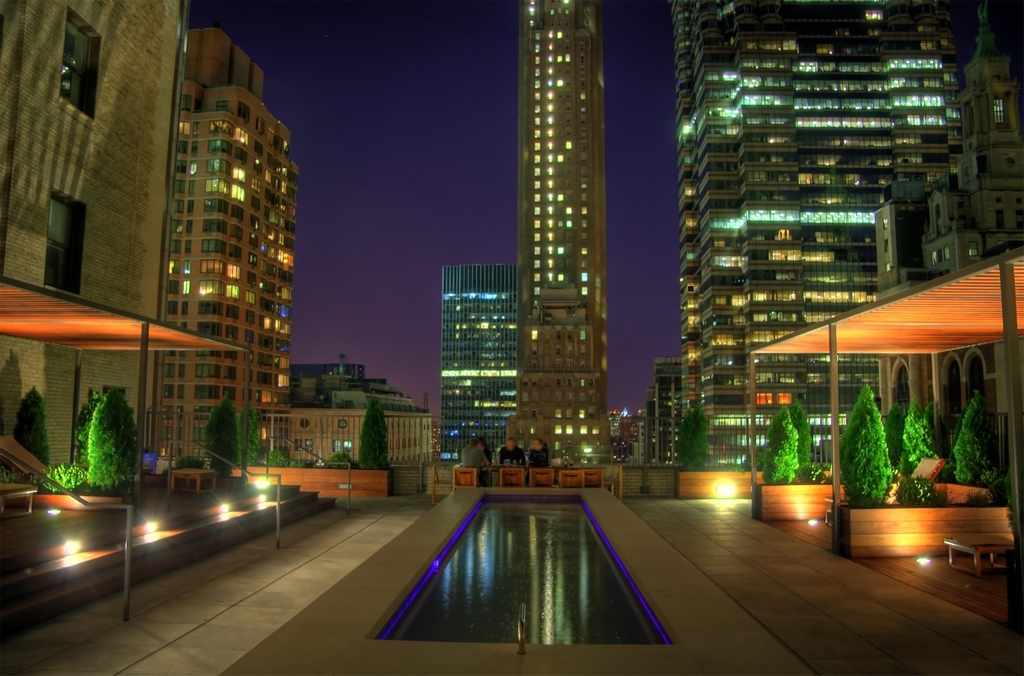 Even with our years of experience, when we first look at new installations, sometimes it's difficult to know where to start because we're dealing with old buildings that were not originally designed with a swimming pool in mind. We might not even be certain a pool will fit into the building at all.
So, we start with a detailed assessment of what we're up against on each project. We've developed a systematic process over the years that includes wide range of factors such as structural elements, especially in terms of what's right beneath the roof, along with equipment location, how it will be accessed, and what obstacles we might have in terms of plumbing runs. And, we have to consider the all-important containment structure and how that will be accessed for future inspection and repairs.
We also tank into account all applicable building codes, which are anything but universal in these projects. In general, codes vary a lot and the way they're applied is different from place to place. Even within New York City, we've seen very different applied in different parts of the city.
We see a lot of codes that you wouldn't have to deal with in a backyard. In a backyard, you might have set backs from the property line or environmental easements, on a roof, you might have to leave space for firefighter access, which often means a six-foot clearance and in some cases means you have to use unusual shapes or be creative where you physically locate the pool.

PLACE TO PLACE
In other situations, we're dealing with historic preservation rules, which can come with all sorts of unexpected requirements. For example, some historic codes say that the pool or its associated features cannot be visible from the ground, which limits the profile for things like raised attached spas, or how far can mount the shell above the existing or how far it has to be set back from the edge of the building.
How you route the water from the containment vessel and where it goes to differs from project to project, same is true of when and how a pool can be drained. The one thing we do is that someday water will get out and we need to keep from getting to the wrong place.
This is where the systems approach really comes into play, because the pool is going to have an impact on the structure and vice versa. You have to look at the entire life cycle of the project, from the first stages of design all the way through to commissioning the pool and beyond into how its service and maintained. One of the issues we mentioned in the previous article is that the pool structure might outlive the containment structure. You have to consider those kind of life-cycle issues.
Once we've done our assessment and have an idea what we're looking at, then we can work with the architect and contractors involved to get everyone on the same page. Quite often there's a learning process because, again, we're looking at issues the other team members may not have fully considered, if at all. And, a large percentage of homeowners themselves have trouble grasping just how many factors go into the design, engineering and installation process.
Unfortunately, we do see projects that simply are not feasible, at least not given the budget and client expectations. Theoretically speaking, with enough money you can probably put a pool in any building, but there are situations where the remodeling needed support the pool, for example, are so extreme it's just not realistic.
We always hate to tell customers it can't be done, and they do get upset sometimes, but that's a small price to pay compared to compromising what we know is necessary and winding up in an ugly lawsuit somewhere down the line.
SHELL TYPE
One of the big questions at the outset of a new installation is what will the pool be made of, usually either stainless steel, which we prefer, or gunite, which we do not. It's always come as a surprise how many existing elevated pools we see that are made of gunite. Our best guess as why that's the case is simply that gunite is what people know and it is how pools are built in the ground, so there's an assumption it will work in an elevated setting.
Many people assume that weight is the main reason we believe concrete is a bad choice, especially compared to stainless steel, which is significantly lighter. In truth, supporting the weight of a gunite shell is not that big of a challenge so long as there's a structural engineer involved specifying the load-bearing elements in the building. Engineers are concerned with weight distribution, which requires solid walls or other load-bearing elements that may or may not already be there. In buildings where the capacity to support weight of the pool doesn't already exist, it can become a problem where budget is concerned.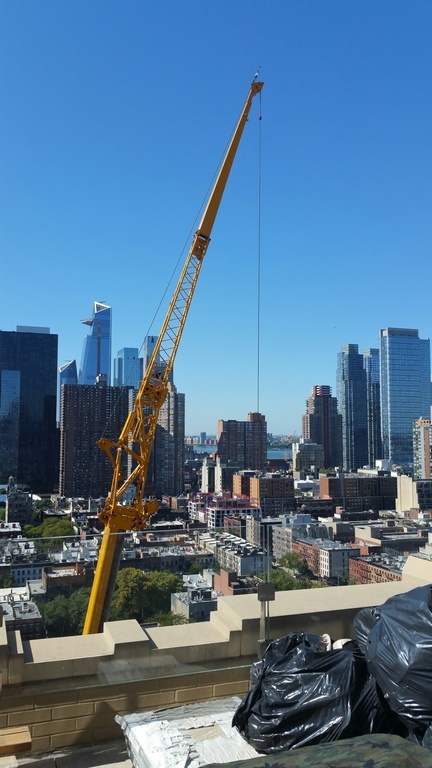 The problems with gunite shells is that relatively speaking, concrete is difficult to install. Simply getting the material up to the pool location can be a logistical nightmare. It's inflexible and by its very nature gunite pools will inevitably leak, although waterproofing concrete shells has come along way. And, with walls that are probably 10 to 12 inches thick, it takes up much more space than stainless steel does, which can be a factor in tight confines you find on elevated installations.
The biggest problem, however, is that gunite shells don't really lend themselves to being a freestanding structure. You usually have to build a super structure around them to shoot against, essentially creating a pool within a pool, which can be next to impossible in some existing buildings.
All of that is why, in all elevated situations, we prefer stainless-steel pools. Yes, they are much lighter, which does help in that there's less weight you have to accommodate, but they main advantage is that they become freestanding within the building. There's less concern about the building moving because it's an isolated structure and has some flexibility. You don't have to worry about a stainless-steel pool cracking the way you would with a gunite structure.
Stainless steel pools are much easier to install. Craning them into place can be a dramatic process, but that's far simpler, less expensive and infinitely faster than going through all the steps involved in a gunite installation. And stainless-steel pools can be tested before they're delivered to the site. While the majority of pools are delivered in one piece and tested in the factory, some larger vessels are made in pieces and assembled onsite. In those situations, we assemble the pool offsite and go through our own testing process away from the chaos of the jobsite to make sure all the joints and welds are watertight.
MANUFACTURER INVOLVEMENT
You cannot overstate the importance of working effectively with the manufacturer. We've worked with a number of them and have had mostly very positive results. In all cases, communication is the key to success. The manufacturer is in effect the pool "builder," providing the final drawings and building the product to the parameters that they're given. The more information they have, and certainly the more precise the measurements are, the better able they are to produce shells that will fit into the allotted space.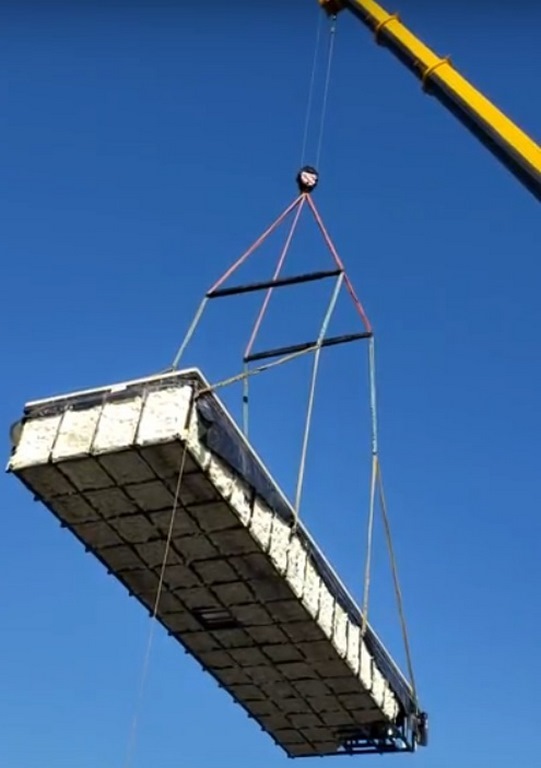 Yes, there are things that can happen on site where a perfectly built pool won't fit, such as in the case of a major building renovation where part of the work was done out of sequence and you discover there's some new piece of the building that's in the way. Most of the time, if you accurately communicate the specs to the manufacturer, you and everyone else involved will be thrilled when the vessel is securely lowered in to place.
One of the challenges manufacturers have is that the customers they're dealing with don't know how to correctly provide that information. In our work, we get down to almost every possible measurement, usually with tolerances of about a quarter inch. Architects and owners often don't even know what's relevant, such as whether the pool will be sitting on beams or on a flat surface. Sometimes the disconnects are as simple as whether someone is referring to the interior dimension of the pool or the exterior.
Fortunately, manufacturers provide extremely precise shop drawings before they fabricate the pool, which indicate dimensions down to the 32nd of an inch. Still, for whatever reason, there are situations where no one compares those dimensions to the actual space and there are times when pools are delivered and do not fit. We find that can easily happen in big projects where architects and general contractors are dealing with thousands of other details.
In our role, we make sure those kinds of mistakes do not happen. And that's the big bottom line, knowing what to look for and look at to avoid costly problems down the line. Ultimately, that's working with elevated pools is all about.
Mark Trapani and Zachary Trapani own and operate Upstream Pool, a firm specializing in consultation for remediation and installation of high-rise pools.