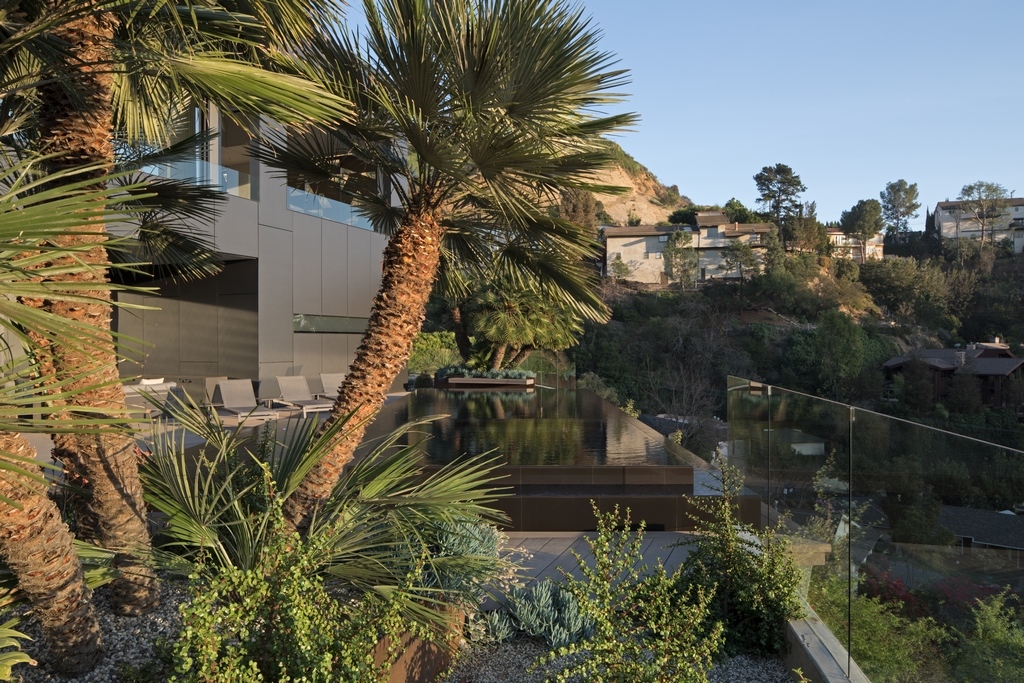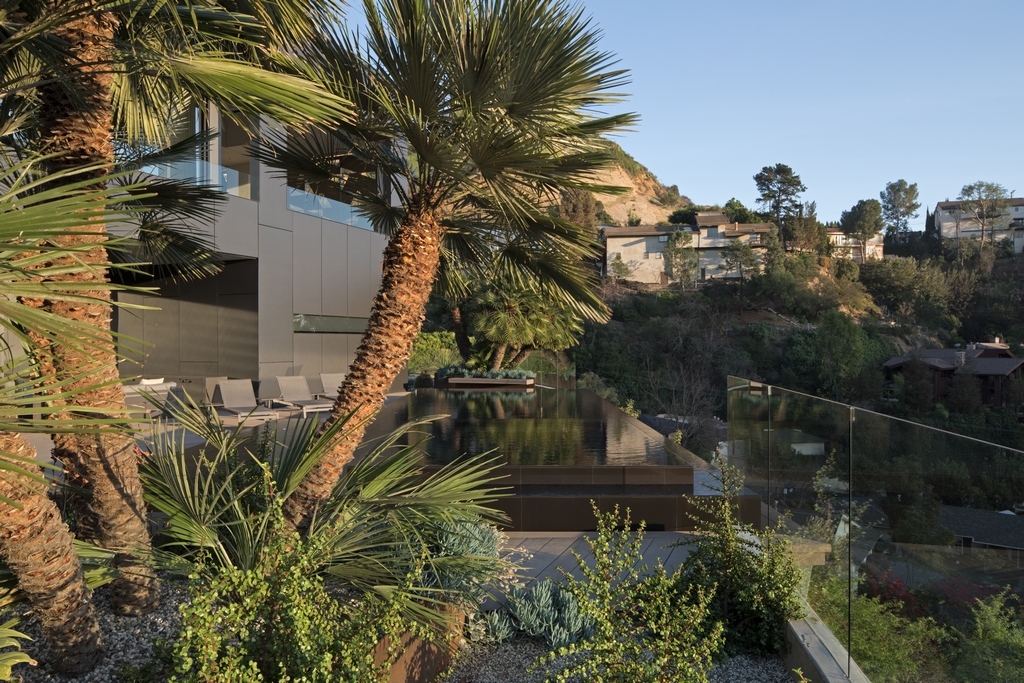 As an independent designer of custom watershapes, I've learned a lot about self-reliance and the degree of passion it takes to persuade clients to come along with me in exploring opportunities to turn backyard swimming pools into exceptional works of art.
I've also learned how important it is to play well with others. Earlier in my career, when I stayed reasonably close to my home base in Atlanta, I had the advantage of knowing the local talent pool as well as the capabilities of my staff at Selective Designs. But as I've taken on projects on what's become a global basis, I've come to appreciate the rigors of finding compatriots wherever I go who think about watershaping with the same goals and ambitions I bring to my work.
The project that two of these fantastic colleagues and I will be covering in three "Collaborative Art" features in this edition of the WaterShapes newsletter was all about organizing our individual skills and efforts in service to a single beautiful objective. But even more so, it was about communication, trust and teamwork and about how a designer, a builder and a tile specialist came together to make something special happen.
ENDLESS HORIZON
The project sits atop a canyon above Beverly Hills and offers spectacular views of the Los Angeles basin all the way to the Pacific Ocean in the distance. The client/owner has had a long and distinguished career as an architect in Switzerland and several years back saw an opportunity to transplant concepts of Swiss precision and quality to the southern California market: He now designs and builds a beautiful home, lives in it for a while and then moves on to another project in what works out as a basic three-year cycle of acquisition and construction.
That sort of planning and clockwork discipline is something he brings to everything he does. I found this out when I first heard from his staff in Switzerland: Their jobs involve vetting everyone and everything having to do with their boss's projects, and I learned that they initially found me through an exhaustive web search for high-caliber, award-winning pool designers – and then made me prove myself worthy before I ever had any direct contact with the client.
As a designer and builder himself, he brought a bountiful set of ideas to the project, and I know for a fact that my willingness to speak up for and defend my own ideas and approaches is what won me his respect and, perhaps more important, resulted in an extremely lively creative exchange.
The house he'd designed is an all-black-clad, minimalist-style masterpiece, and his basic desire was to include a pool and spa to amplify its simple lines and reflective surfaces. In fact, he wasn't really interested in it as a functional swimming pool and spa: He had no intention of using it himself, so he wondered if we should even bother with things like steps or a shallow lounging area or anything more than a quick, easy interior finish.
The basic design involved pushing the watershape out to the edge of the slope – and in fact a bit beyond it with a slanting, cantilevered wall. Every aspect of the 'floor plan' was worked out in repetitive geometric detail to make best-possible use of the 24-by-24-inch porcelain tile we'd selected, with the need for careful arrangement of the steps and of the elevation and width of the shallow lounging area.
I made the persuasive argument that I was working for him now, but also for anyone else who might own the home in the future. So yes, there had to be steps, and yes, future residents would value the lounging area, and, very definitely, the pool and spa needed interior finishes that aligned with the ambitions of the adjacent structure. Once I'd cleared enough of the hurdles he put in my way with sound, sensible recommendations, he eased up a bit and let me do what I do best.
One key early decision we made was about the all-tile finish: I recommended a 24-by-24-inch black tile that would visually resemble the large, dark, mirror-like panels that covered the back of the house. This led me to contact Jimmy Reed (Rock Solid Tile, Calabasas, Calif.) to make certain the shell we'd be producing would meet his dimensional needs and give him the opportunity to achieve perfection.
It also led me to contact Dave Penton (Fluid Dynamics Pool & Spa, Fullerton, Calif.), whom I've come to know through the Genesis educational program as the kind of precision- and engineering-oriented builder who could embrace this design and deliver the high-level results the client was demanding.
The two of them passed the review process with flying colors and immediately started communicating with each other about how things would need to go. In the meantime, I continued my collaboration with the client and finalized a design that even he was starting to love.
EXPANDING SPACE
My responsibility included everything on the pool side of the house, from the back doors and covered patio out to three edges of the property. It was quite a canvas, and my primary task early on was making certain we could exploit every square inch of precious available real estate reaching out to the extreme slope that backed the property.
I worked with the client's engineering team to set up a system of piers and grade beams that would support the watershapes and lock them in place against any sort of soil settlement or seismic eventuality. The ten piers reach to bedrock in a range from about 16 feet to about 30 feet in depth and were in place well before Penton came on site.
Given the rigid grid created by the tile format, it's no surprise that the steps feature uniform, repeated riser and tread dimensions or that, following principles of Swiss precision evident in the way the architect built the house, the grout lines wrap around every change of plane and across every surface with no visual breaks. (All finished photos including the opening image for this article by Douglas Hill, Douglas Hill Photography, Los Angeles.)
One of the client's desires was to make the wall we would be cantilevering out slightly over the slope fully presentable from the road below, so we had to prepare a piping plan that eliminated any visible runs beneath or around the wall. It was a challenge mostly by virtue of being an unusual request, but we made it work by orienting the edge troughs toward one side of the pool and guiding everything over to an equipment pad on that side of the property.
We installed a buried concrete surge tank midway between the pool and the equipment pad, including a manway for servicing the tank. Its large size was a necessity for a project as subject as this one would be to evaporative losses due to sun and wind exposure.
Key conservation efforts included placement of the spa fully within the perimeter of the pool: If we'd used the common approach of pushing the spa to the edge so that it's water would flow directly into the main overflow trough on two sides, it would have resulted in a significant increase in water loss compared to the approach we took.
The unusual placement of the spa within the shell gave us an opportunity to make the system much more water-conscious than it would have been otherwise. By running the spa full time and having it flow into a pool that operates only in the evening, we minimize evaporative losses due to sun and wind while still offering a full-time, highly reflective perimeter-overflow effect.
In brief, by placing the spa so it spills entirely into the pool rather than into the trough, we could run it all the time as a key visual effect while having the water in the pool settle down short of the weir and not flow into the edge trough at all during daytime hours when sun and wind would deplete the water volume to excess. The pool system starts running in the evening, when evaporative losses are minimized and the mirror effects of both the pool's and spa's edge-flow systems are at their most sublime.
Another key detail had to do with the decking – a composite material that we picked up just outside the patio doors and ran all the way out to the pool's coping. Visible from all three of the home's levels, it's a seamless way to move from the covered patio area out to the space beyond, and it works beautifully with the planted areas we set up on the margins of the available space.
SHARED LANGUAGE
Turning this vision into reality was actually a simple part of the process. I've known Dave Penton a long time and have been classmates with him through multiple Genesis courses; we've become good friends and know each other's strengths and skill sets and speak exactly the same technical language.
Once Penton came aboard, for me it was just a matter of turning over the construction documents, asking him to let me know if he had any questions and then backing off to let him take care of his part of the project with his customary diligence. That same comfort level was there as well with Jimmy Reed: We'd worked together on a couple projects before this one and have become good friends as well as willing professional allies.
With any project of such a high caliber as this one, the processes from start to finish involve negotiations and adjustments as construction unfolds. For example, Penton noticed some issues with the way the hydraulic design had been drawn up and made suggestions that increased system efficiency. Given our basis of trust and our shared educational backgrounds, it was more than easy for me to let him follow his reading of the situation and make the necessary changes.
The water surface isn't the only mirror here: The sun glints off the polished interior surfaces of the walls and floors of the pool and spa, creating ghostly bright spots that alter perceptions of the watershapes almost minute by minute.
For his part, Reed is another master of his craft, and I trust his judgment implicitly as well: His ability to visualize how a tiling process will unfold and what the outcome will be is probably unmatched these days, and getting out of his way to let him do his job has always proved to be a wise path.
As I move around the world preparing designs for my clients, I am constantly faced with this need to find the best available people to turn ideas on paper into real pools, spas, waterfeatures and landscapes on my clients' properties. In this instance, both Penton and Reed live and work in the Los Angeles area, so the choices here were almost too easy.
As you'll see in their own articles about this project, we all shared the excitement – and the pride that comes with tasks well done.
To see Dave Penton's Part 2 of this series, click here. For Part 3 by Jimmy Reed, click here.
Shane LeBlanc has owned and operated Selective Designs, an Atlanta-based design/build firm specializing in custom pools, landscapes and gardens, since founding it in 2002. Building on a foundation of experience in landscape design, turf care, tree farming and nursery management, he has a degree in business administration and participates in the Genesis educational system. He may be reached at [email protected]