Price & Profit Strategies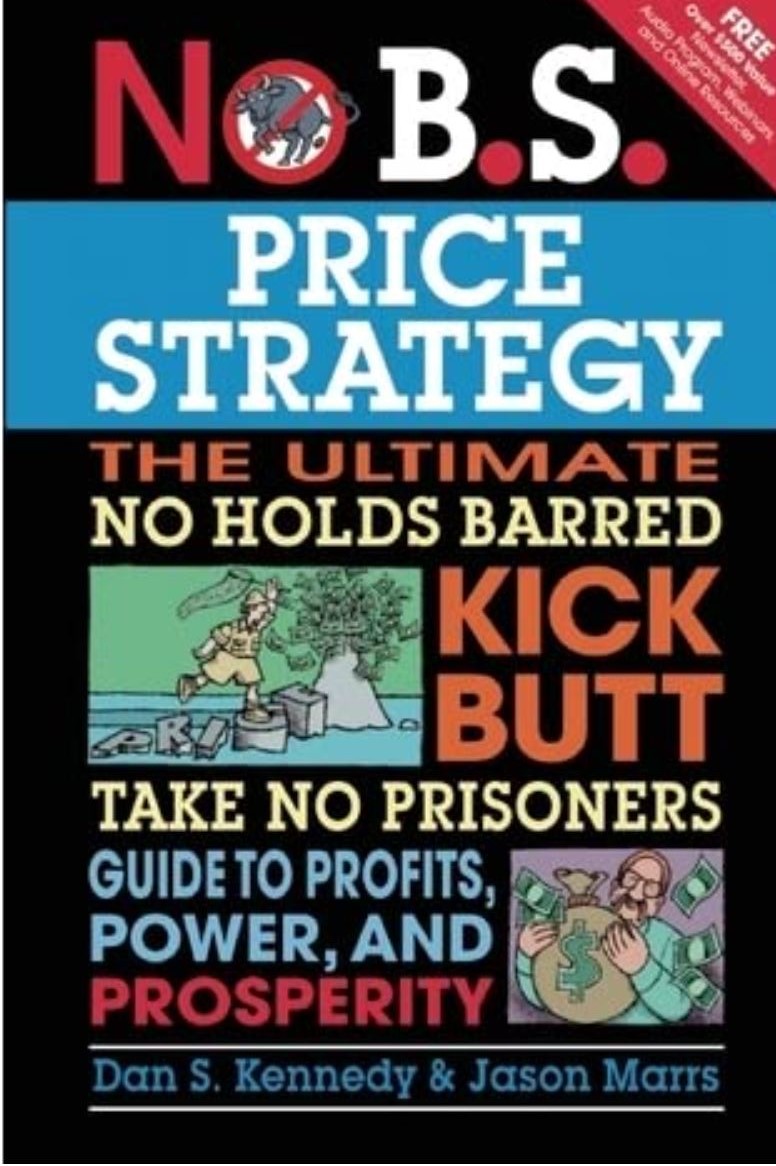 Although pricing and profits go hand in hand, Mike Farley points out many in the watershaping industry are woefully misguided when it comes to what they charge. That needs to change, he says, and for anyone seeking guidance in this all-important facet of doing business, there's a terrific "no BS" resource worth reading.
By Mike Farley
If there's one thing we know for certain about the pool and spa industry, it's that as an industry, we do not properly price our products and services. For as long as I can remember, selling on price and essentially devaluing our work in favor of edging out the competition, has been a standing MO for many in our industry . This practice drags everyone down the same unprofitable rabbit hole as a result.
That's why I'm among those who have long urged our fellow industry members to think differently about pricing. That starts with charging for design. I realize it's a common refrain, but one that I believe needs repeating, at least until more people change their ways. That kind of change can only happen through a better understanding of costs and profits, and how we price accordingly. This is true whether you're a designer, builder or service tech.
Ultimately, pricing with profits in mind, rather than the competition, requires a methodical way of looking at what it actually costs to design, build, install, renovate or repair a watershape. With that in mind, I recently read a book that lays it all out in ways that we can all understand, and more importantly, use to elevate our pricing game.
It's called "The No BS Price Strategy: The Ultimate No Holds Barred, Kick Butt, Take No Prisoners Guide to Profits, Power, and Prosperity" by Dan S. Kennedy & Jason Marrs (Entrepreneur Press, 2011). I had never heard of Kennedy, the primary author, and have since discovered that he has written a number of "no BS" books, and apparently has something of a cult following. Based on the reviews and comments I've read, some people love him, others decidedly do not.
I've never been interested in the cult of personality, but I do appreciate useful information. Judging this 235-page volume strictly on its own merits, it is exactly the kind of take on price and profits that many in our industry sorely need. Kennedy has a blunt style, as his title suggests; but, the information and the way he breaks down the entire subject is concise and based on commonsense as well as a fundamental understanding of economics.
Chapter topics include: price and fee failures, how and when to discount, the "cancer of free," anticdotes to commodity thinking, breaking free of the price-product link, and the secret to price elasticity. Kennedy and Marrs do not mention the pool and spa industry specifically, but many of the concepts they discuss neatly fit like a glove.
Check it out here.
NO BETTER TIME
I bring this up at a time when our industry is overrun with demand. On top of that ongoing challenge, here in Texas, a huge percentage of equipment pads are damaged do to the recent frigid weather (and what a messy hassle that was, and is).
Add it all up, and if there was ever a time to rethink pricing, it's right now!
Basic supply-and-demand economic equilibriums should dictate that we appropriately elevate our pricing to match the demand. I am most certainly not talking about price gouging customers, but, by the same token, we should be paid accordingly for the goods and services we offer, which are scarce compared to the number of buyers knocking on our doors.
If you are among those inclined toward greater profitability, I highly recommend this book, and more to the point, rethinking what you charge with profitability, and prosperity, firmly in mind.
Mike Farley has 30-plus years of experience creating custom pools and surrounding landscapes. He has designed more that 750 unique projects that have been built to date, winning numerous awards in both California and Texas. He is widely published and is one of the watershaping industry's most experienced and sought-after instructors.