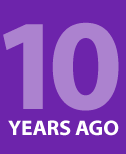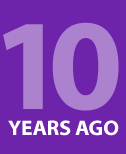 'If there's ever been such a thing as a match made in heaven, swimming pools and landscape lighting lay a strong claim to that perfection.' That's how Mike Gambino opened his Currents column in November 2009.
'Separately, they take little-used spaces and transform them to all-day hubs of activity and sources of constant beauty. Together, however, the magic starts, with pools and landscape lighting systems accentuating each other's virtues in ways that are tough to quantify or adequately describe.' He continued:
***
'When it all comes together as well as it can and should, these illuminated poolscapes can be among most striking of all exterior settings. When it doesn't, the problems can range from simple unsightliness to significant safety hazards. My intention . . . is to help steer you toward the former and to enable you to avoid the latter.'
***
'[I]f you ever consider placing electrical devices in close proximity to water, your first and foremost consideration must be safety – which in the case of lighting systems means you need to have a complete understanding of applicable sections of the National Electric Code (NEC) as well as any local codes or restrictions that may apply.'
***
'In practical terms, these requirements are not particularly difficult to satisfy – but they can limit or even eliminate certain types of effects you might have in mind. In other words, you have to be ready, willing and able to design around these restrictions while fully complying with the codes.'
***
'In many respects, lighting around swimming pools is much the same as lighting any well-designed landscape: You enter the process looking for elements to light as primary objects and for those that will play supporting roles – and then find ways to use silhouetting and up-, cross-, down-, moon-, fill- and path-lighting to bring attention to worthy plants, rocks, architectural features, waterfalls or art works in one way or another.'
***
'It may seem self-evident, but most of the lighting challenges you'll face around pools have to do with the fact that, within some proximity to these illumination-worthy elements, you have a large body of water that limits where you can position your fixtures.'
***
'[G]lare is an issue – and it only gets more interesting (and troublesome) when it bounces off the water's surface and opens on the primary viewing area. This is probably the biggest pitfall associated with lighting around pools and the source of many common mistakes. . . . The key here is making certain that lights mounted on the far side of the pool (from the primary viewing area, that is) should always be pointed away from that spot. . . . Frankly, there's nothing worse for a setting's aesthetic appeal than naked glare bouncing off the water and into a viewer's eyes.'
***
'Safety is indeed an overriding issue, and it doesn't just have to do with codes. Bear in mind that lights inside swimming pools are often only lit when the pool is in use, so it is left to lighting outside the pool to make traversing these spaces both safe and easy. Homeowners and their guests need to be able to see where the deck ends and the water begins, for example, or where landscapes areas near the water flow onto decks, or where steps are located or where pathways start and finish.'
***
'If you pay attention and do things right,' Mike concluded, 'the lighting around a pool or spa can utterly transform a space that is, by day, filled with energy and visual excitement and make it, after dark, a space of serene beauty and shimmering tranquility. It's the kind of thing that leaves clients feeling great about their decision to bring water into their lives.'
Have you joined professional watershapers who include lighting beyond a watershape's interior in your design schemes, or is this a challenge you leave to others? Please share your experiences on this new frontier of watershaping in the comment area below!
Mike Gambino owns and operates Gambino Landscape Lighting of Simi Valley, Calif. A licensed lighting contractor since 1990, he has specialized since 1995 on high-performance low-voltage systems. He may be reached via his Web site: www.gambinolighting.com.