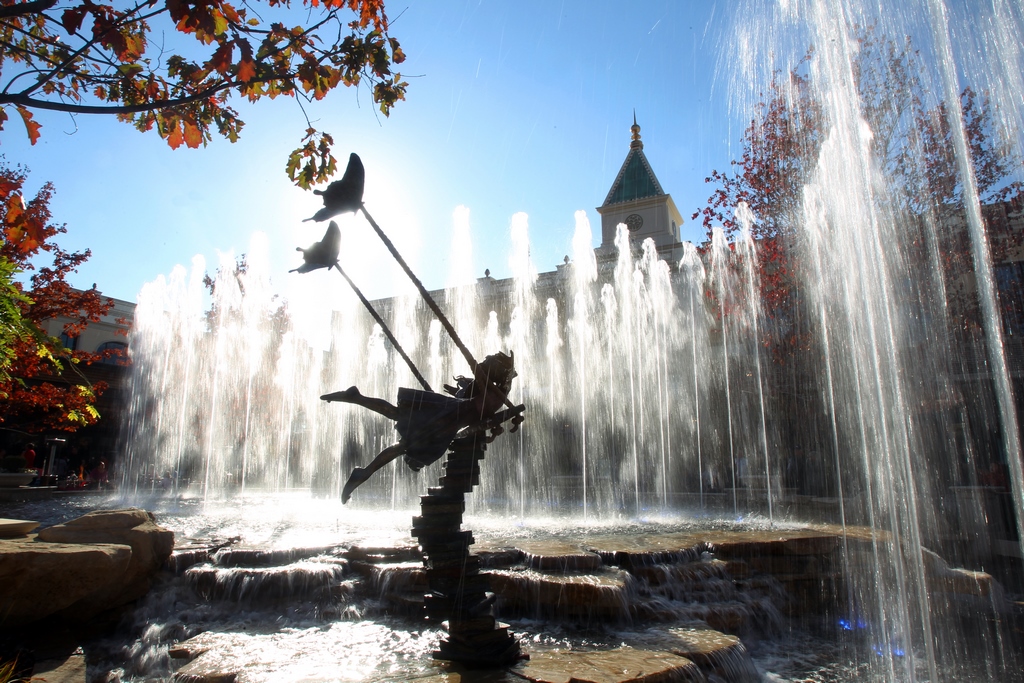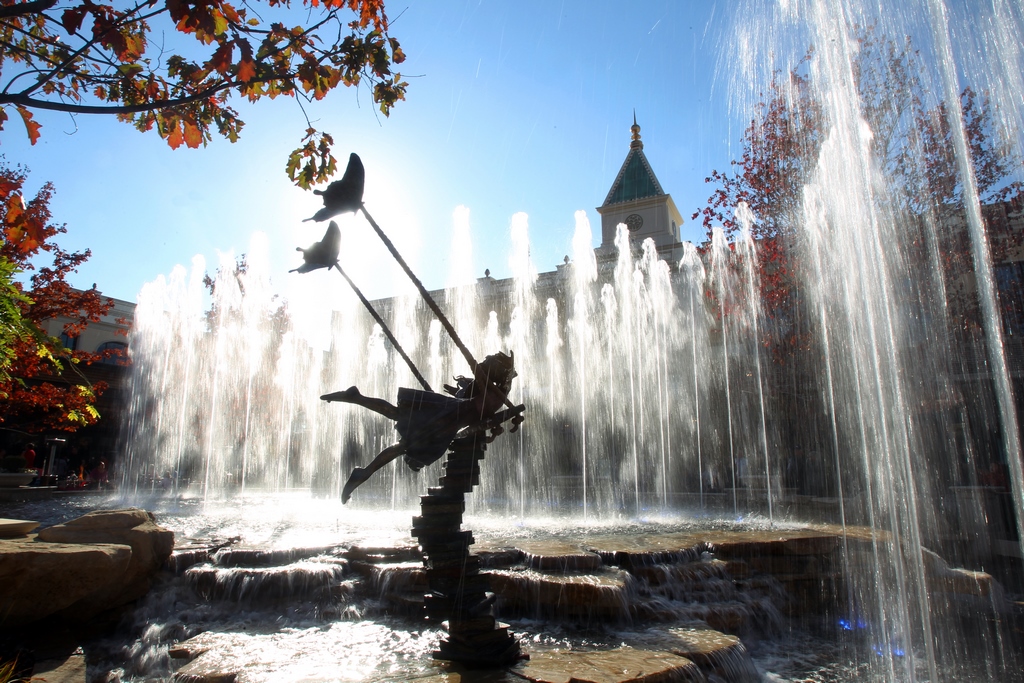 Through the past few years, certain parts of Idaho have seen large influxes of people from California, some of them seeking more bucolic lifestyles, others heading into retirement and still others looking for places where taxes are lower than they are in the Golden State.
As it turns out, these folks have been transplanting more than just their personal hopes and dreams, with pieces of California culture following them wherever they go. They're arriving in cities like Boise with preferences in mind as well as the resources required to make smart developers and entrepreneurs stand up and take notice.
As economic growth follows this population growth, elements of former lifestyles have also started following the newcomers. In the case described here, for example, a distinctly southern California approach to the retail experience has sprouted up in Meridian, Idaho, the Gem State's third-largest city after Boise and Nampa (and positioned on a map about halfway between the two). If ever there was a prime location for a California-style regional shopping center with a great water attraction, Meridian is the place.
AN EMERGING VISION
The city's potential was identified by CenterCal Properties, a real-estate developer based in El Segundo, Calif. That company, which has focused on projects in California, Oregon, Washington, Utah and Idaho, acquired a large swath of Idaho farmland and – with the successes of shopping centers such as The Grove in Los Angeles or nearby Glendale's Americana at Brand in mind – envisioned The Village at Meridian as an opportunity to create a water-fueled magnet that would draw both newcomers and their neighbors.
Our staff at Outside the Lines, based in Anaheim, Calif., had worked with CenterCal before and were delighted to join the design team at the very earliest stages of the Idaho project. This gave us a tremendous advantage in that we were able to bring our expertise in fountain development to the process at key points where our skills and experience mattered most – the result being an attention-grabbing waterfeature that is thoroughly integrated into its architectural surroundings.
It was a great and familiar collaboration, and the design and engineering programs were completed within the relatively short span of six months. While OTL prepared the construction documents and worked through details with the Meridian-based general contractor, Russell Corp., we were also in steady contact with Oase Living Water, a German fountain-system manufacturer with U.S. offices in West Palm Beach, Fla.
When OTL arrived on site, construction of the shopping center had only just begun and we found ourselves in the middle of a site that had been cropland for decades. The soil presented no issues, the digging was easy and the fountain system took shape swiftly. Our crews set the trenches and elevations and proceeded to lay out the subgrade portion of the system, preparing it for a waterproofing liner and encapsulation in concrete.
The early construction phases for the fountain that would eventually become a highlight for the Village at Meridian passed uneventfully: The soil posed no challenges, access was easy, and what we mostly faced was the familiar challenge of organizing all of the piping required for a large-scale choreographed fountain. With the preliminaries complete, we placed liners and encapsulated them in concrete.
This operation required strict adherence to the construction documents: All of the pumps and nozzles would eventually be set in narrow trenches within the concrete structure, so each penetration through the liner/concrete base had to be precisely positioned to align with future equipment placements.
To locate both penetrations and equipment with the required accuracy, our foreman used a GPS-mapping system that effectively pinpointed the correct nozzle positions. Given the repetitiveness of these placement operations, having only a small crew on hand made sense: Before any pump or light was locked in place, everyone on our team had a role in making certain that quality-control standards had been met and that there would be no surprises when system tests started.
At the peak of this installation process, this meant we had no more than six or eight people on hand from our California office – a small crew, but with huge responsibilities when it came to getting things just right.
FIRED UP
To keep the fountain's water clear and clean, we installed a filtration system and a chlorine feeder. We also included a heating system: Although the wintertime water temperature is set at a chilly 41 degrees Fahrenheit, it's sufficient to keep the water flowing freely throughout Idaho's winters.
With all of the equipment installed, set and ready to go, we began system tests and confirmed visually that our GPS system's nozzle placements were accurate. At this point, however, the fountain area was still surrounded by furious construction activity. While it was nice to finish up first, it also concerned us that some error or accident could potentially befall our work, so protection of the fountain area took top priority.
Once the fountain had been tested, our crews began covering the fountain basin's floor with large stone cobbles – being cautious, of course, and placing them with special care around the equipment to avoid breaking any lights or knocking any of the numerous vertical fountain jets out of alignment.
With the basic configurations set, we began applying stacked stone to the transition between the upper and lower basins and made ready for a second application of concrete that would define our trenches and include a notch at the top to support the grates. At that point, we moved into a more technical phase of the operation, placing the fountain systems and lights, adding large cobbles and, finally, beginning a detailed sequence of system checks.
Adding this cobble was a crucial design element: First, the rough surface is meant to discourage anyone from thinking the fountain is meant for wading. Second, it serves to mask the pumps and control wiring in the trenches from view: In a display that's all about creating a magical experience, letting folks see "behind the curtain" might ruin the effect and wasn't anything we wanted to do.
This elevated vision of the fountain's role was part of the design team's thought processes from the start: The developer, the general contractor and the OTL team all wanted to capture the energy of water dancing to music, injecting a sense of excitement and beauty into the heart of a large retail complex – and knowing from experience that these effects are at their best when there's an air of mystery about how everything works.
As our time on site entered the final stages, we ran repeated tests of the control, choreographic and musical systems in the runup to the center's grand opening – and noticed that the environment around the fountain square began changing, too.
No matter where it might appear on the globe, a fountain this active has a magical effect on those who spend time with it, day or night. And as for winter performance, all there is to say is that the fountain is unperturbed while the trees and sculptures around the fountain (as seen in the image at bottom right) may actually be at their most appealing under a dusting of snow.
One large restaurant, for example, recognized the fountain's allure and changed its plans to include a new outdoor dining area. Some retail tenants altered the orientation of showroom floors to take advantage of fountain views from inside their establishments. And in one memorable case, a major retailer that had previously resisted the developer's persistent invitations to lease space finally changed its mind and took a prime fountain-view storefront after all.
As the grand opening approached, the excitement levels hit new heights: Decks had been placed and trees planted; stores and restaurants were stocked and ready to go; and several sculptures by northern California artist Brian Keith were installed around and within the fountain. All that was missing was the public – and when the time came, they showed up in droves, many of them from fair distances.
CALIFORNIA DREAMING
In tackling this project, we knew we were espousing the unfamiliar idea of a year 'round fountain operating in an area with freezing winter weather – and it was a tough sell early on. But running the fountain show throughout the first winter showed without a doubt that fountains and cold climates can and do coexist.
At a time when waterfeatures are frequently cut from ambitious developments because ground space is seen as too valuable for anything as "seasonal" as a fountain, CenterCal stepped up with the Village at Meridian and amplified the fact that people love being around water no matter the outside temperature or time of year. In fact, many visitors say the fountain is at its best when surrounded by a blanket of new-fallen snow.
When we returned to Idaho after the grand opening, we were satisfied to see that, in the midst of all these retail opportunities, the fountain was more than holding its own and was serving as just the sort of magnet the design team had envisioned. And it's worth noting that former Californians make up only a portion of the crowds that now show up for special events: Locals love it, too.
Some imports, it seems, just make sense. And if we needed any additional proof of concept, just consider the fact that an Idaho restaurant near the fountain added year 'round outdoor seating: Water works!
To see a brief video of the fountain in action, click here.
J. Wickham Zimmerman is Chief Executive Officer of Outside the Lines, Inc., a design/build construction company that specializes in creating one-of-a-kind rockwork, waterfeatures and themed environments for retail entertainment, hospitality, gaming and golfing projects around the globe. Contact him at [email protected].Chris Roy is Director of Creative Design at Outside the Lines. Contact him at [email protected].