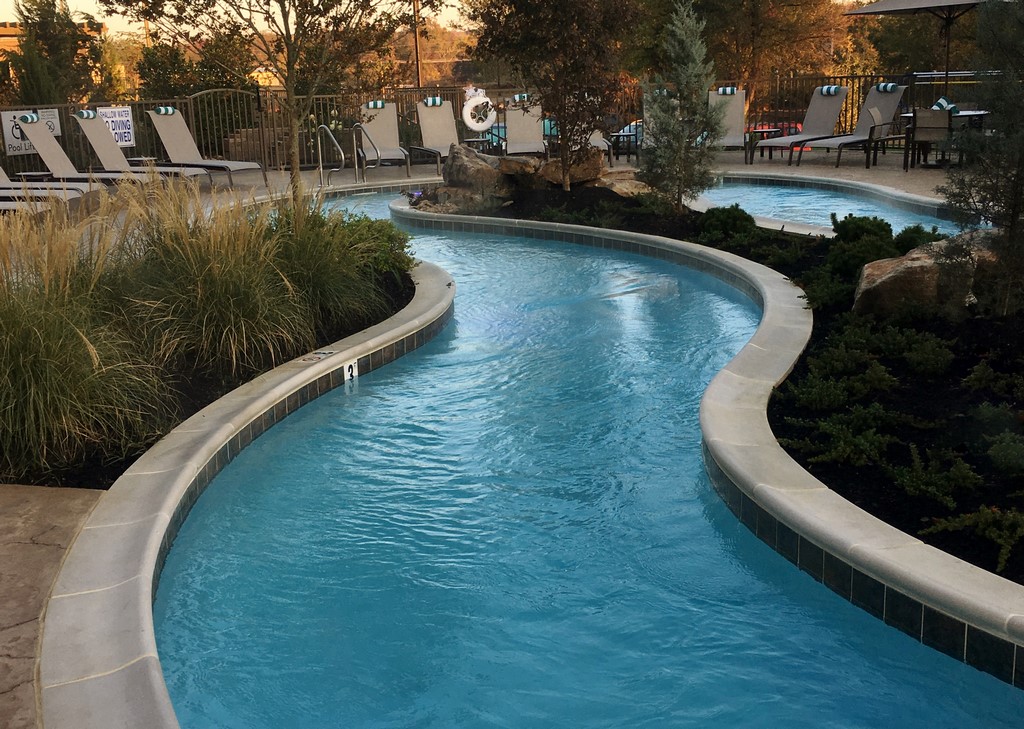 For more than 50 years, our company has focused on designing and building swimming pools for municipalities, universities, health clubs, state parks, swim clubs, subdivisions, apartments and hospitals – with some residential projects added in for good measure.
We're good at what we do, and if we've learned anything through the years, it's that we're successful because we approach each and every project as being different.
To be sure, lots of our projects involve similar processes of design and construction, and we know that practice makes perfect. But we're also aware that our edge in a marketplace that covers a good stretch of the southeastern United States has to do with delivering personal touches – and letting our clients know we recognize and value the fine distinctions that will make what we do for them both special and unique.
This approach makes it possible for us to work with a wide range of clients and to break through with corporate entities and organizations we've never worked with before, confident that we can deliver what they want, on schedule and within budget. As a case in point, let's look at a project we recently completed in Pigeon Forge, Tenn.
A LIVELY SPOT
Despite our history, we at Burleson Master Pools (Hampton Cove, Ala.) had never worked with Courtyard Marriott before. We'd heard about this particular job – which was relatively close to our base of operations and is part of the regional growth attributable at least in part to the success of Dollywood, a theme/waterpark located about ten minutes from the hotel – and submitted a carefully considered bid.
As there was no relationship to build on with either the hotel chain or the general contractor, we whittled away at our proposal to make it clear we truly wanted the job, which was to include a small indoor swimming pool and spa, a large outdoor pool and spa and, more interesting, a long lazy-river feature – all well within our capabilities as a company. We won the competition and prepared to join the project team.
We knew that setting up the equipment for the lazy-river system at any distance from the pool would involve us in some fancy, all-45-degree-turn plumbing runs with big pipes and fittings. The weight and awkward bulk of those components made for interesting work, but we knew how important getting things just right would be to overall system performance.
As commonly occurs, the plans we were given for the outdoor vessels came with an established footprint for the pool as well as architect-mandated choices for the coping and decking – but precious little by way of guidance related to equipment selections or specifications. So we had to design and specify the pool's main circulation system as well as the propulsion system for the lazy river.
We've built several of these rivers through the years – not in huge numbers, but more than enough to reinforce our awareness that no two of these projects are alike. Given our experience, setting up equipment sets and hydraulic layouts for pools is quite familiar to us, but we also know that pumps and technologies related to lazy rivers are still evolving and that we had some homework to do.
After doing that research, we reached out to Current Systems (Ventura, Calif.), manufacturer of the Riverflow lazy-river system. We'd heard about these products before but had yet to work with that company. Despite the novelty of the relationship, however, it wasn't long before we were closely collaborating with the Riverflow team in designing and specifying the hotel's water-propulsion system.
As we were aware, it's best to place the pumps for these systems immediately adjacent to their channels to minimize any of the head loss or friction that come with the usual convolutions of longer plumbing runs. In this case, however, the architect wanted all equipment to be placed in a large equipment room at some distance from the pool.
We build lots of commercial pools, but this one was particularly detailed and kept us on our toes: After all, we were working with a river-propulsion system that was new to us and had to rely to an unusual degree on the support staff of the system supplier to get that part of the project squared away. They came through – and freed us to proceed with making the big pool both beautiful and attractive.
All we could do in this situation was set things up to minimize any flow problems that might result from remote placement of the system's large pumps. We started by orienting our large-diameter pipes in such a way that turns were kept to a minimum and that, where absolutely unavoidable, we could work changes in direction out with gentler 45-degree plumbing turns rather than the usual 90-degree fittings.
We did all of this with assurances from Current Systems that the steps we were taking would have only minimal effects on system performance. And then, of course, we had to supervise the plumbing crew with unusual rigor to make certain everything unfolded on site exactly according to plan.
GOING WITH THE FLOW
The great thing about this project is that we now know that complete, well-engineered systems exist to accommodate our clients' most ambitious lazy-river desires. That hadn't always been the case through our company's long history: In fact, more than once we've gotten creative in producing these special effects and ended up using common equipment in non-standard ways to achieve desired results.
In this instance, once we'd worked our way through the details of piping and remote equipment placement, it was a fairly straightforward installation process. With Current Systems' help, we didn't have to improvise or reinvent the wheel: We just had to follow instructions, do a quality construction and installation job and pull everything together on site.
By day and night, the completed pool and lazy-river system have turned the hotel's deck into a busy place – and a much-in-demand backdrop to social events and business gatherings. The lazy river works perfectly and has helped turn the property into a hospitality-award magnet since its completion.
Ultimately, we were able to complete the project with every confidence that our clients and the guests at their hotel will be completely satisfied with the lazy river – and with the rest of the pool/spa complex as well. And that's all to the good, because the quality of the experience hotel guests have here will inspire some of them, when the time comes to think about their own backyards, to consider the possibility of including lazy rivers in the overall scheme of things.
We say that each project is different because they all really are different. For inspiration, we need look no farther than the blueprints and the ways we immerse ourselves in turning lines and dimensional notations into beautiful, functional watershapes on our clients' properties.
We bring dreams to life: What could be more fun or satisfying than that?
Buffy Neumann is commercial project design/coordinator as well as chief estimator and project manager at Burleson Master Pools, Hampton Cove, Ala. From its founding in 1965, the company has always specialized in the construction of custom concrete pools for a variety of commercial, institutional and residential clients. Neumann may be reached via email at [email protected]