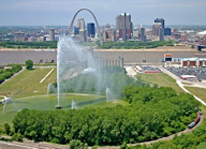 St. Louis is a great American city. My brother lived there for a time, and I have many friends who live within easy reach of that special point on the map where the Missouri River joins the Mississippi River as it flows to the Gulf of Mexico.
I've passed through town on several occasions through the years and was able to play the serious tourist once while visiting in the Spring of 1998. In addition to the famous zoo, a few museums and the Busch brewery, I basked in the splendor of Eero Saarinen's Gateway Arch (although I didn't ride to the top until a later visit) and, for the first time ever, saw the Gateway Geyser put on its amazing show.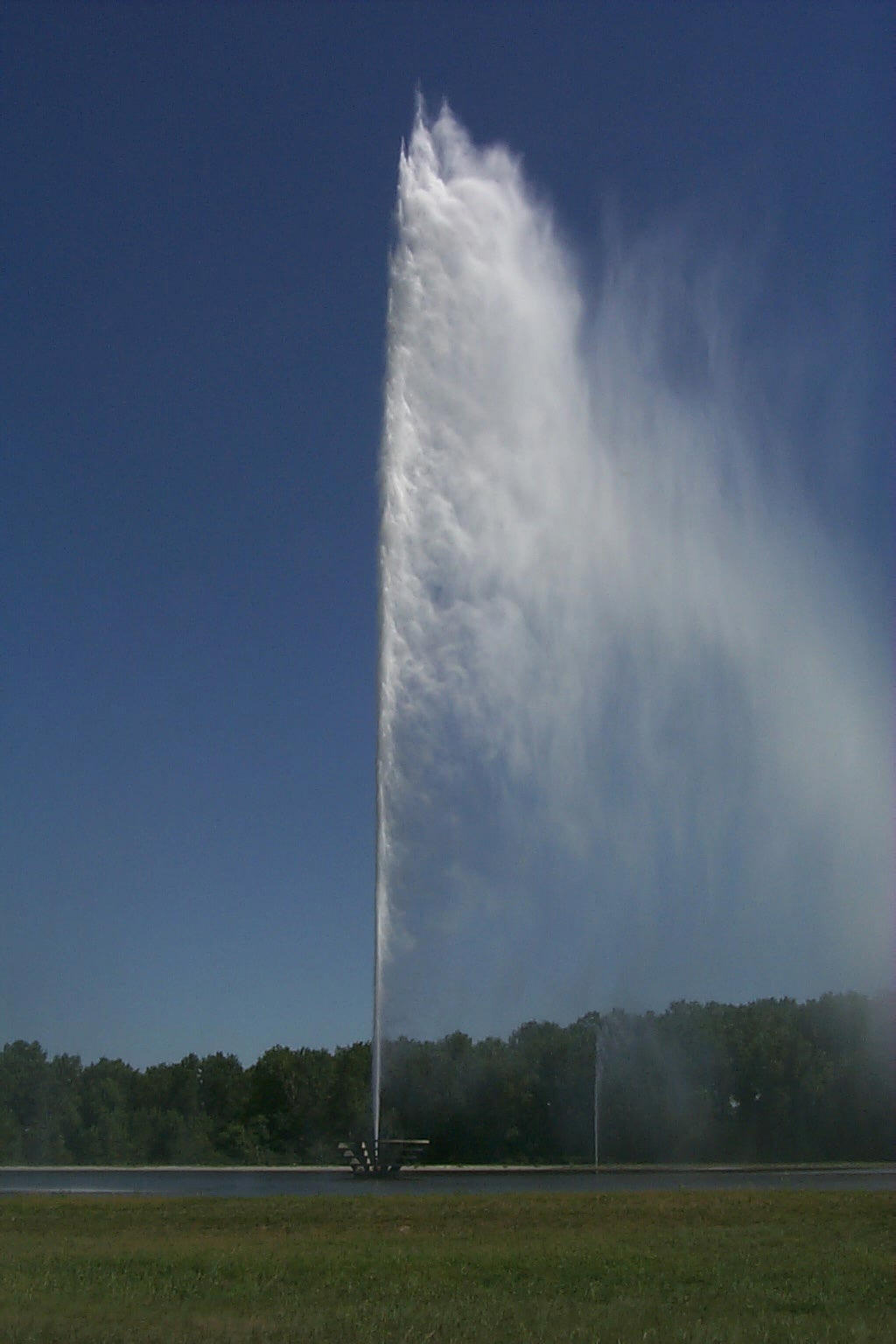 The Geyser is located across the river from the Arch in East St. Louis, Ill. When it was designed and installed by my good friends at Hydro Dramatics of St. Louis and dedicated in 1995, its central jet rose to 630 feet, matching the height of the Gateway Arch. It was, for a time, the tallest fountain jet in the world, and is still the tallest in the United States.
To make that feat possible, the Gateway Geyser feeds off three 800-horsepower pumps that move 8,000 gallons of water each minute through a six-foot-tall nozzle at a velocity of 250 feet per second. For its tenth anniversary (and the fortieth for the Gateway Arch), lights were added for twilight and evening displays.
One point bears mentioning: The fountain is activated only four times a day (noon, three, six and nine p.m.) and operates only from April 15 through October 15, so some planning is required if this is a must-see for you on your own next visit.
Another point: I've yet to cross the river to see the fountain from closer range on the eastern shore. The last time I was there, the park and its scenic overlook were still on the drawing boards but have since been completed. It's on my "must" list for my next trip.
If you ever need a strong, personal reminder of the power of water to inspire, invigorate and impress, I can't think of anything this side of Niagara Falls that does a better job of providing that quick sort of psychological boost. By any other name, it's today's "Spirit of St. Louis."
To see a video with the fountain in action, click here.
For the history of the Gateway Arch and its associated parks, click here.