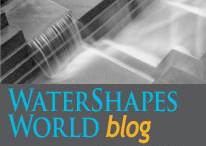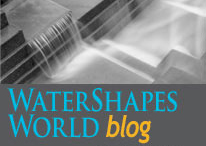 As the year has rambled toward its conclusion, I've been reminded over and over that it's been an amazing 2018 for watershapers, watershaping and WaterShapes.
q For watershapers, my sense is that 2018 has been a breakout year – good for business, yes, but great for professional growth and creative progress. What was once a small cadre of arrogant, elitist pigs (a term with which the Genesis founders were often dismissed 20 years ago) has expanded by now into legions of like-minded, ambitious, talented, determined professionals dedicated to doing more and better with the ideas, tools, materials and technologies available to them.
I have never been happier or prouder to be associated with watershapers than I am today and am delighted to have done all I can to support you in reaching for higher and higher levels of quality, innovation and performance.
q For watershaping as a profession, I'm more confident than ever before in using the words art, artist and artistry in describing the what professional designers and builders are achieving for their clients. Given the way things were back when I started paying attention in the 1980s, this new reality is noteworthy, remarkable and inspiring.
I am increasingly encouraged to see not only the elevated levels of education and creativity that designers, engineers and builders are bringing to the table (not to mention an accelerating level of acceptance for watershapers within the greater design community), but also the speed with which fresh and exciting ways of thinking about pools, spas, ponds, fountains and various other waterfeatures manage to spread within both the professional sphere and the consumer marketplace.
q On my home front with WaterShapes, the year now ending has seen an elevation of content, a deepening and refinement of vision and, most gratifying of all, a sharply increasing level of traffic on the site and attention to these newsletters – and I give all the credit to those who have stepped up to participate as well as those who visit the site, read our newsletters and give us their feedback.
When we stopped printing magazines back in 2011, I was uncertain how you all would respond to an all-digital WaterShapes. It's taken some time and I know some of you still miss the magazine, but I'm happy to observe that I now see levels of acceptance for and enthusiasm about what we're doing that may even exceed what I perceived during our peak years in print. That's a mighty good feeling, believe me.
Looking ahead to 2019, I have hopes for more of the same for all of us in the watershaping community: continued progress, grander ambition, greater ingenuity – more art.
***
I write all this despite inklings that 2019 will bring some degree of retrenchment to the general economy.
With increased market volatility, rising costs, shallower labor pools and general consumer wariness a concern as 2018 ends, it may be that some adjustments are necessary. But I see nothing on the horizon beyond an ordinary sort of correction – and certainly nothing approaching the gulf that commerce fell into back in 2008 and 2009. It's almost as though we collectively feel guilty about a long run of recovery and prosperity and need to rumple things up a bit to atone for our exuberance.
It's all speculation, of course, but what I know for a fact is that the watershapers in my acquaintance today are much better prepared to deal with what may come tomorrow than any of us were in 2008. This is why I have great confidence that the year to come with be another fine one, particularly for those who keep focusing on professional education and development – and on being and doing better, both personally and professionally.
To one and all, keep your eyes open for the opportunities that change always brings – and stay focused with me, as always, on a happy, prosperous New Year to come!