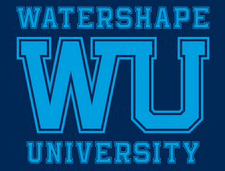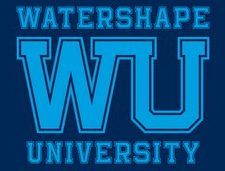 As wildfires rage through the western U.S., countless lives are impacted, upended and lost. It is an annual wave of devastation that has become far too familiar.
This past month, our colleague, friend and Wolfpack team member, Wallace "J" Nichols lost his family's home as the Lightning Complex fire raged through the bucolic coastal hamlet of Davenport, Calif., just north of Santa Cruz. His is one of hundreds of homes that have been lost in the recent wildfire tsunami.
Here at Watershape University, our hearts go out to J and his family. We are immeasurably thankful that they were not injured; others have not been so lucky. Still, the loss is devastating nonetheless; the home was truly a work of rustic art, built by J himself two decades ago. It was the kind of place where many people only dream of living, and now only the fireplace and chimney remain.
J is famously the author of Blue Mind and – with Watershape University — co-founded the Live Blue Foundation, a 501C3 organization dedicated to "getting people near, in, on and under water for life." After the loss of their home, he published a heartbreaking message to his daughter on his Patreon page. Here's an excerpt:
"We built it stronger and more sturdy than it needed to be. I thought a lot about every piece of wood and stone. Every knob and switch. We filled it with our books, musical instruments, and interesting animal bones. I imagined you looking down after a bath through the railing upstairs.
People who visited always asked about the overbuilt stoutness and soulfulness of our home. I always said that I built this house around my baby girl to protect and raise her, and her sister, to be strong and healthy. I hoped that it would instill a sense for natural quality, authenticity and design.
Your house in the redwoods, by the creek and ocean, lasted nearly 19 years.
It survived fires, droughts, floods, and earthquakes. It also survived some of our great parties, our friends' weddings, holiday gatherings, and many sleepovers.
It held thousands of visitors, beautiful music, salmon dinners, and rich deep conversations. You were there for it all.
I had hoped that it would be yours some day and I was working hard to keep it.
The day after you left for college, it burned to the ground in a wildfire caused by lightning in the most beautiful storm I have ever seen. I believe it served its original purpose fully and completely."
At WU, we believe J's work in communicating the value of water in our lives — especially in times like these — is critical. If you are curious about "Blue Mind and Pools and Why it Matters" click here to watch EXPERIENTIAL 2211, a Wolfpack Webinar Wednesday.
You may be inspired to support J and follow his work on Patreon.com. Even $4 / month is welcomed and appreciated.