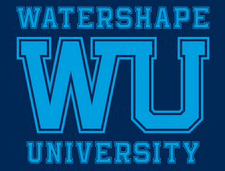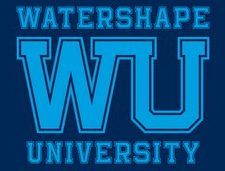 At a time when in-person events are few and far between, WU recently presented a dynamic presentation about the history of water in architecture at historic sites near Pittsburgh, Pa., taking students on a fascinating journey through time and space.
It's true that to make the most of the future it helps to understand the past. That can be much easier said than done for professional watershapers. The history of water in architecture and the landscape is a relatively obscure field of study, even though the use of water in human environments dates back to the beginning of recorded history.
That's why Watershape University's recent presentation of DGN 2321, History of Water in Architecture in Pittsburgh, Penn., October 22-24 was so special. The program included 12 hours of classroom time presented by Don Gatzke, FAIA and Mike Nantz, IWI all dedicated to exploring the role that water and watershaping has played in recorded human history.
"It was an honor and pleasure working with Don to develop and present this exceedingly relevant program for Watershape University to a receptive group of pool professionals," says Nantz. "Gatzke's architectural knowledge is near-encyclopedic, and his topical presentation of water's relationship with it made for an enlightening experience for all who attended."
In addition to the class, the event included walking tours of local architectural sites, waterfronts and landmarks, and tours of nearby Fallingwater, the Frank Lloyd Wright masterpiece, FLW's Kentuck Knob, and the Flight 93 National Memorial in Somerset County.
The class was small, limited in size by social distancing measures; but the class setting was expansive and impressive. The class took place in the Grand Hall of "The Priory" Hotel Pittsburgh itself featuring stunning architecture, furnishings and art.
The course covered the breadth of watershaping throughout world history, from ancient Greek, Egyptian, Islamic and Roman civilizations, through the development of Renaissance Europe, and into the modern era. The discussion also moved into the possible future of watershaping with increased focus on sustainability, safety, creativity, new technology and social responsibility.
The course content and historic setting made for an impactful and inspiring event. Pittsburgh native, event planner and WU vice president, Lauren Stack observed, "We did our best to create an educational and memorable experience for our students. Right now, live events are challenging for the students, faculty and venues, so we knew this had to be something special."
According to Paolo Benedetti, a regular WU instructor who attended as a student, "It offered a unique and fresh look at water as an architectural element throughout history."
Next up on November 6,7, WU will present an encore LIVE ONLINE presentation of its wildly successful, ENG 2311: Essential Fluid Engineering Workshop, with instructor and WU co-founder, Dave Peterson.
To find out more, click here.