Exploring Chemistry Options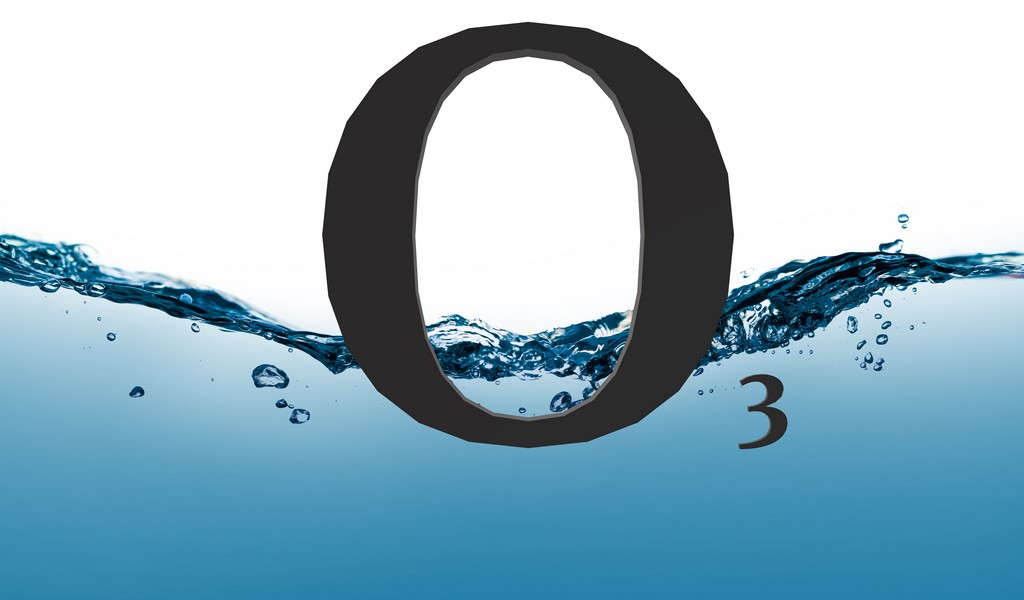 In one of Watershape University's early Wolfpack Webinar Wednesday presentations, Hayward's Jason Davila, offered a deep dive into ozone, UV and AOP technologies. Because chlorine does not adequately kill some common pathogens, Davila argues that these three alternative sanitizers represent an arsenal of illness-preventing options.
Watershape University's Wolfpack Webinar Wednesdays have been a mainstay in industry online education during the pandemic, and continue to deliver detailed and insightful presentations on a weekly basis. Since debuting in early May, the series has presented a wide range of mostly technical topics from some of the industry's leading authorities in their given fields, along with some business and design-oriented discussions, as well.
One of those technical sessions, which was among the first WWW installments, the fifth to be exact, came from Jason DavilaHayward Industry's chemical automation product manager. Davila delivered Engineering 1391, a deep dive into ozone, UV and AOP. As host and WU co-founder, Dave Peterson pointed out in the introduction, the presentation was not about products but about the science of aqueous application of these important "alternative" sanitization technologies.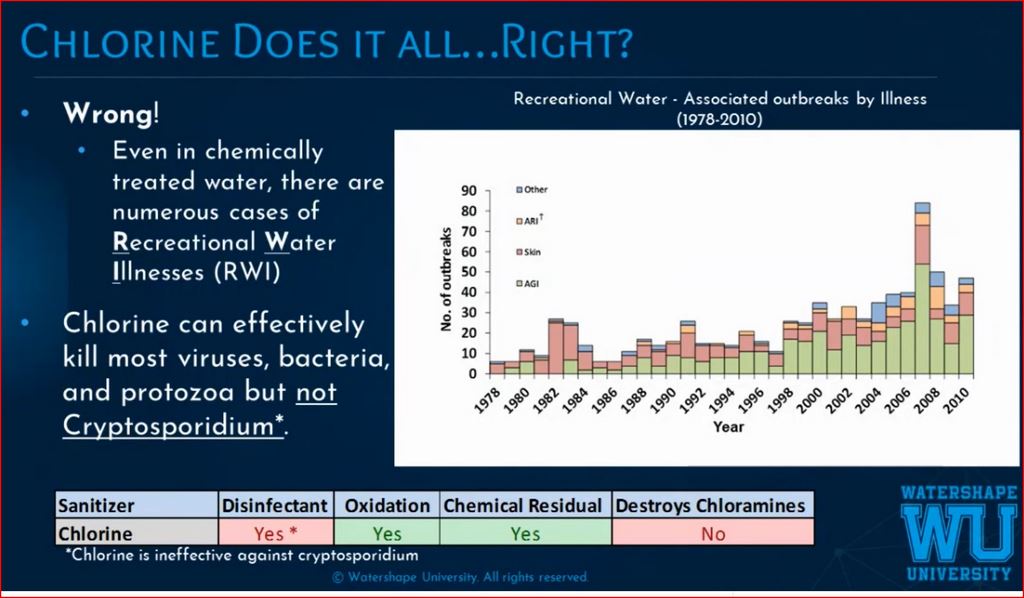 With a Bachelors of Science degree in chemical and biomolecular engineering from Johns Hopkins University, and a background in applied chemistry across a variety of applications, Davila was well-qualified to present the science-based discussion. Although relatively knew to the pool and spa industry, having been hired by Hayward just over two years ago, he nonetheless demonstrated a keen grasp of the technologies and how they apply to pool and spas, both residential and commercial.
As part of the WU curriculum, the presentation's learning outcomes include:
• Explain difference between a primary sanitizer and a supplemental or secondary sanitizer
• Describe how an oxidizer inactivates microorganisms
• Explain the difference between UV and ozone
• Discuss why having UV/O3//AOP in addition to chlorine is a benefit
Davila's presentation was, indeed, a remarkably clear, concise and objective exploration of the chemistry that makes the three technologies effective and valuable in aquatic settings where humans can be exposed to potentially come in contact with infectious waterborne pathogens.
He delved into a number of specific areas that define the characteristics of how the three technologies work, and why they create beneficial synergies when applied correctly. "It's important to have a fundamental understanding of the science that's behind a lot of the products that Hayward and other manufacturers make – so you can provide better value and understanding to your customers," he during his opening remarks.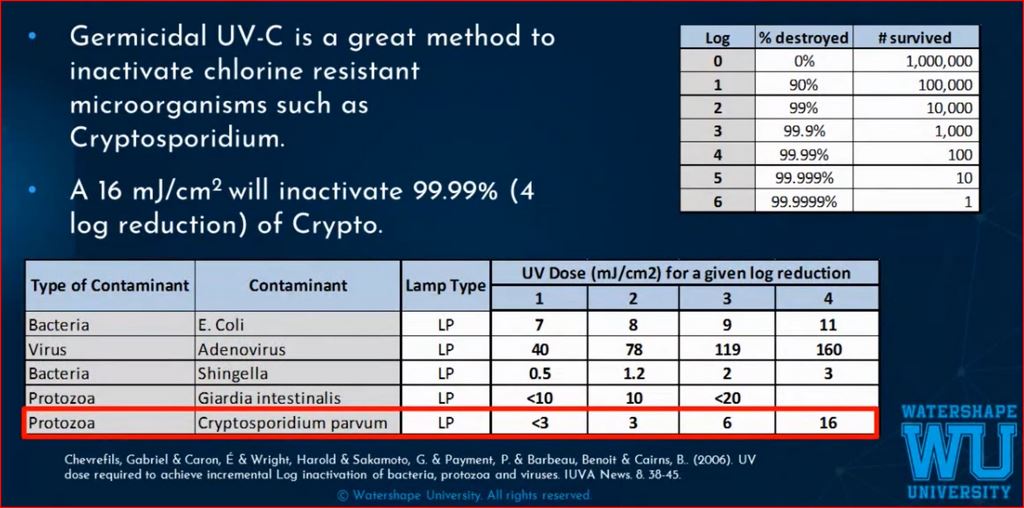 Chief among the issues industry members and consumers should understand is how supplemental sanitizing can reduce the risk of infection from common waterborne diseases. In support of that position, Davila presented CDC data on the deactivation of harmful pathogens include legionella, giardia and most notably cryptosporidium, which is highly resistant to chlorine.
Key concepts Davila covers include inactivation value (CT), UV intensity and hydroxyl radicals, the chemical species at the heart of advanced oxidation processes. Although focused on supplemental sanitizing technology, Davila also delves into basic chlorine chemistry, including the reasons why it remains a mainstay in water treatment despite its limitations.
Click here to watch the presentation.
If you are interested in more free Watershape University Wolfpack Webinars, please click hereto sign up for a free Watershape University Online education account. Once you're logged in, you can check out the rest of our webinar archives.