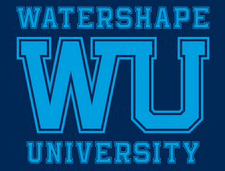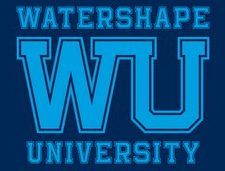 Accurate cost estimating is essential for all successful watershape-construction businesses — especially when sales activity is at a frenzied pace. That in mind, Dave Peterson is preparing an upcoming live, online course on job costing that couldn't be more timely.
Watershape University has a strong reputation for programs focusing on design, engineering and construction. And, for good reason, our instructors have decades of experience in all things technical, and they provide the most thorough and reliable information available in the watershaping industry.
We also know that watershaping is as much a business as it is a craft; and, in this time of white-hot sales activity, managing dollars and cents to make the most of the current market is as important as efficient hydraulic design or sound shotcrete installation practices. All designers and builders should strive to maximize profits and avoid missed opportunities.
That's why the Wolfpack is presenting "Business 3451: Essential Cost-Estimating Workshop," live, online on October 17.
This eight-hour program is based on the commonsense notion that good projects start with accurate estimates. Students will learn to compute markups based on their own financials, utilizing the Watershape Advisor Estimator software. This helpful estimating toolkit was developed for the watershaping industry as a platform to elevate cost analysis and client presentation, while reducing liability exposure.
The will be taught by WU co-founder, Dave Peterson, who will share his invaluable proprietary software with students and meet a concise set of learning objectives:
• Describe correct markup and gross margin using accurate profit-and-loss financial data.
• Discuss payment schedules, cash flow, and construction contracts.
• Identify key factors for maintaining consistent payment schedules for project fees.
• List methods for developing accurate construction cost estimates and calculations for items such as weight of reinforcing steel, excavation volume, trenching, concrete, and other project phases.
Course info: 8:00 Hours, Saturday October 17th, 7am-4pm Pacific/10am-7pm Eastern
Only $700 — with no travel expense! Register your whole team!
The course is part of the Verified Watershape Builder credential program.
Register for Business 3451 here.