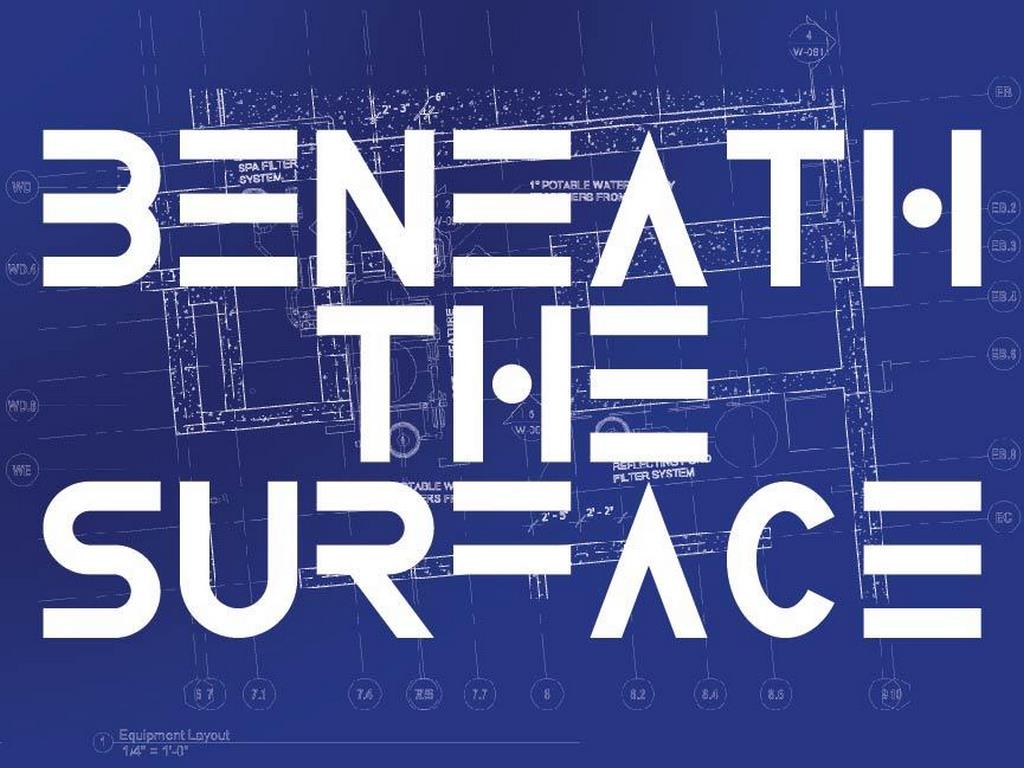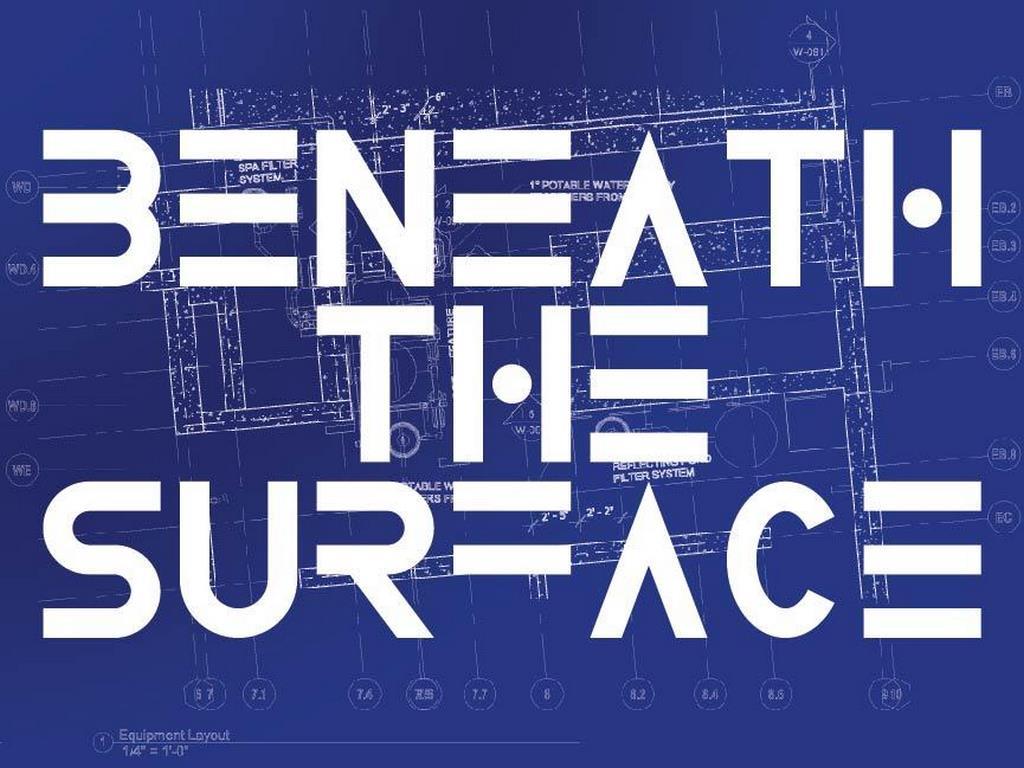 This time, Dave Peterson shares a simple, reliable way to extend stone veneer from the deck surface all the way down into the pool's interior. It's a great way, he suggests, to create a transition from dry to wet surfaces that is durable, graceful — and visually seamless.
Extending a stone-veneer surface into a watershape is a beautiful way to connect the dry perimeter patio to the submerged interior.
In many ways, it's a detail that enhances the user experience. For example, in a zero-depth entry where a stone deck naturally dips under the surface to continue the deck treatment into the pool, the transition makes for such an inviting approach to the water that it's hard to resist. (I've even been caught walking right in with my shoes on, and who doesn't like to slide the patio chairs into the water just to soak their feet?)
I'll address the nuances of a zero-depth entry in a future detail, but for now we'll look at even more basic considerations that are applicable in multiple places including: steps, benches, shallow-lounging areas, and perhaps the transition from a "natural" stream into a pool, depending on the design.
CAREFUL MEASURES
Keep in mind, the veneer's thickness is particularly important. As shown in the detail, the thickness of the stone affects how the vertical face of the edge is recessed into the concrete. The thickness also dictates the elevations of everything from intended finish down to the excavation, which is why this detail and the finish material need to known and taken into consideration when the pool is dug.
If you are thinking gauged-versus-ungauged classifications, remember that ungauged is more common with slates, which naturally break along their own internal layers. These materials should not be used on a watershape's walking surface because they'll continue to flake into thinner sections, often leaving sharp edges in places.
Key points: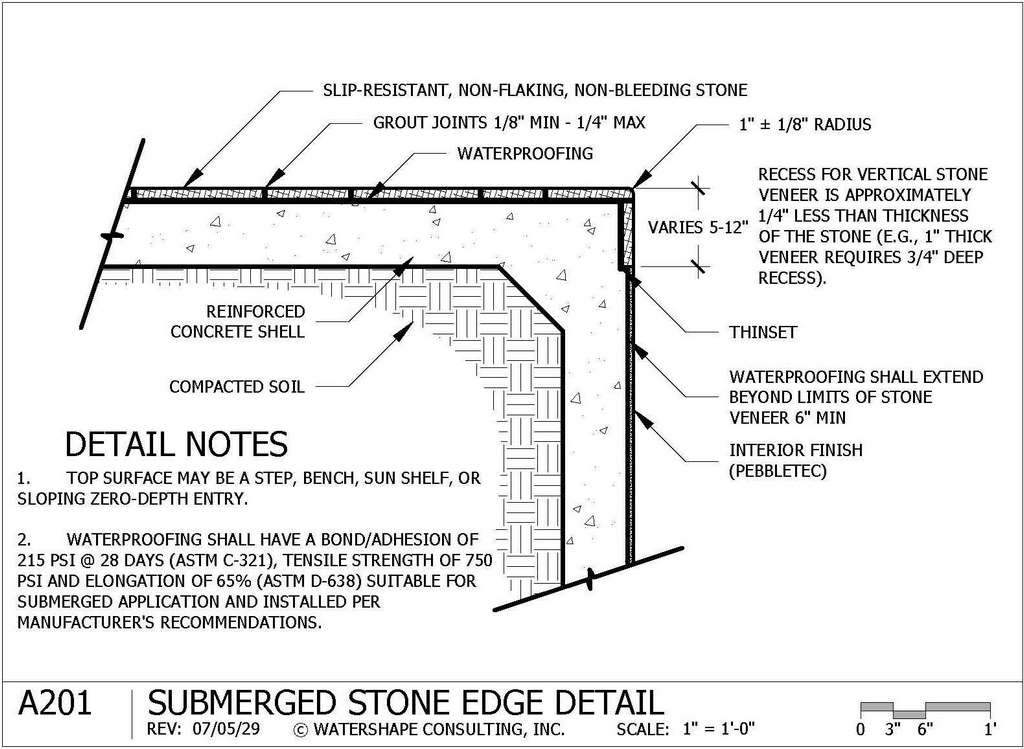 • Structural information is specifically absent from this detail because it is so dependent on a range of factors not addressed here.
• Waterproofing recommendations represent a minimum specification. Some products, such as fluid-applied elastomers, cannot be used in a partially-submerged application such as this.
• Attempting to use stone sealers to preserve weak flagstone type materials is futile – it will eventually fail. That's why you should always start with stone that will stand the test of time in a submerged environment.
• The one-inch radius at the edge is highly recommended. The smaller the radius the sharper it feels, especially against a swimmer's bare flesh.
David J. Peterson, P.E, IWI, is co-founder of Watershape University and president of Watershape Consulting, Inc. For additional assistance with this detail he can be reached at [email protected]