Design from Italy to India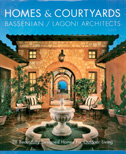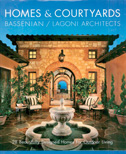 There was a time not long ago when most of my clients wanted swimming pool environments that were designed to suit a design theme of some sort that was separate and distinct from the house. It wasn't unusual, for example, for clients here in Texas to ask for outdoor areas that replicated Rocky Mountain settings or tropical lagoons.
Those projects still come along from time to time, but in the past few years, increasing numbers of my clients want exterior designs that clearly relate to the architecture of their homes.
In part, this has to do with the trend toward smaller and smaller yards in which a swimming pool stands directly adjacent to the home or is even an integral part of it in one way or another. But I've also seen this desire for stylistic harmony and integrity on larger lots where creating a separate, themed environment might have been possible were it not for the homeowners' insistence on architectural authenticity throughout the space.
I studied landscape architecture in college, but my familiarity with different architectural styles was never extensive. To fill the gaps, I've had to seek out sources that provide me with inspiration as well as specific details I can use in devising my own swimming pool and landscape designs. The three books highlighted here are prime examples of the sorts of resources I've found to help me understand the styles my clients want.
Perhaps the most common of all requested "looks" these days come from clients who want their pools to fit in with homes styled after originals found in the Tuscany region of Italy. Trouble is, some things labeled "Tuscan" these days actually have little to do with anything you might actually find there. (In fact, this style already has the same sort of vagueness it took the Spanish Colonial style generations to achieve!)
In a quest for authenticity, I pulled down two volumes written and self-published by designers from Bassenian/Lagoni Architects: Tuscan & Andalusian Reflections (2005) and Homes and Courtyards (2007). In both cases, these 180-page, beautifully illustrated books offer case studies of the firm's own numerous projects and include photographs as well as concept drawings, site plans, floor plans and scores of specific details.
The former volume covers large projects and the latter more intimate spaces. In both cases, the work provides a useful guide to authentic Tuscan detailing. In particular, I found the information on handling elevations, colors, materials and planted areas extremely helpful, and I truly appreciated the details on specific architectural touches.
---
Now you can purchase the titles reviewed here — and other books reviewed by Mike Farley — through our online WaterShapes Store! Click here.
---
In a different vein, I recently began working on a multi-acre parcel for an Indian client who is pursuing a home and landscape based on Hindu and Islamic influences. This is completely new territory to me (although I'd recognize the Taj Mahal), so I picked up a copy of Masterpieces of Traditional Indian Architecture by Satish Grover (Roli, 2004).
To say the book was an eye-opener is something of an understatement. At 144 pages, this wonderfully illustrated text provides detailed descriptions of 14 classic Indian buildings and their environments, and I am amazed by all the details there are to see. I was definitely impressed by the use of domes, for example, and in observing the ways these designers arranged arches, rectilinear forms and carved surfaces to engage observers and guide their perception of structures and surroundings.
Certainly, there are scores of similar resources for these and other popular styles. As I see it, anything that helps me understand basic design principles and gives me an ability to visualize how I can apply them in my own work has value. I've turned to these three books in just the past month and have my eyes open for other titles to meet the emerging demand for spaces that are true to the grand traditions of art and architecture from around the world.
Mike Farley is a landscape designer with more than 20 years of experience and is currently a designer/project manager for Claffey Pools in Southlake, Texas. A graduate of Genesis 3's Level I Design School, he holds a degree in landscape architecture from Texas Tech University and has worked as a watershaper in both California and Texas.