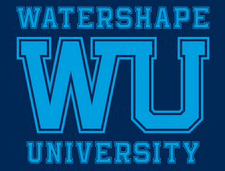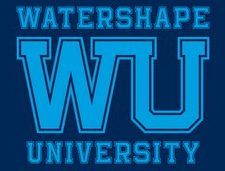 At Watershape University, our sponsors, which we call our Corporate Engagement Team (CET), is a critical part of our program development and the benefits we provide our students. We actively pursue relationships with industry-related businesses as a way to further our mission to bring quality education for students at all levels of the pool, spa and aquatics industries. We simply could not do what we're doing without the support of these forward-thinking companies.
Like everything else at WU, our approach with the CET is far more evolved than the typical corporate-sponsorship model found in other communication-driven organizations. When most people hear the word "sponsor" they immediately think of the term "advertiser," which implies purely market-driven messaging. At WU, our relationship with our CET goes far beyond product promotion and instead focuses on collaboration and ways we can work together to upgrade content. That approach is based on our philosophy that better-informed professionals make wiser purchasing decisions on behalf of the consumer.
Our program of corporate engagement is a platform enabling manufacturers, buying groups, tradeshows and industry publications to closely engage with our students and faculty. It also provides an opportunity to contribute useful information and insightful narratives in our twice-monthly editions of WaterShapes.com., as well as our online weekly series Wolfpack Webinar Wednesdays.
In this way, CET members become collaborators, supporting our students with specific technical information and networking opportunities.
Businesses who join our CET benefit from the increased visibility, trusted endorsements, joint program development and opportunities to host onsite training events. In the process, our students and faculty become a feedback loop for CET member products and services. This affords members of the Wolfpack family opportunities for trying new products, solving challenges in the field and expanding their network of resources and technical support.
While we understand that sponsors are inherently interested in promoting their products and businesses, we believe that by providing practical and useful information is the best way to gain trust, develop credibility and educate potential and existing dealer customers. That's why we are proud to present classes in association with CET members and appropriately feature their stories and resources in WaterShapes.
Ultimately, when done correctly, with quality education as the shared objective, "sponsorship" becomes a win for everyone involved.