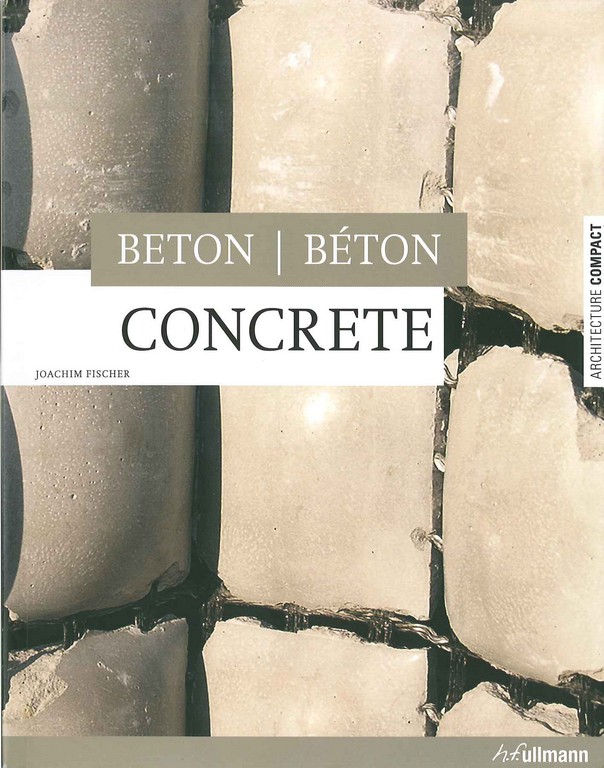 Concrete is an utterly amazing material, but it's so widely used – so pervasive in our world – that it's easy for the average person to take it for granted and barely give it a second thought.
As watershapers, of course, we don't have the luxury of underestimating concrete: With the sole exception of water, it's far and away the most essential of all the materials we use across a huge range of applications. We simply could not do what we do without it.
But how often do we deploy concrete in purely aesthetic ways? Some of us use artificial rock or specialized decking treatments, but isn't it mostly true that we build our structures from concrete and then systematically cover it up with plaster, stone, tile or some other surfacing material?
It didn't take long for me to start thinking about those questions in different ways once I picked up my copy of Beton/Béton/Concrete, a tri-lingual text prepared in German by Joachim Fischer with on-the-spot translations to French by Marie Piontek and English by Margaret Buchanan (H.F. Ullmann, 2008).
This unique 290-page volume consists primarily of photographs with short descriptive texts in those three languages, and despite its unusual nature, it's one of the most through-provoking collections of words and images I've ever seen. Its value, I think, flows from the nonstop way it suggests creative ways to work with an exceptional material.
As I leafed through the book the first time, I began to see decorative concrete as a new frontier for watershape designers and builders. As I dug in deeper, the book continuously reinforced the impression I'd formed in reviewing the works of Frank Lloyd Wright, John Lautner and Antoni Gaudi that there's much more to this material than one would ever gather from the usual "idea books" on pools, spas and fountains.
Honestly, this book blew my mind: In a conventional vein, I saw walls, decks and other familiar structures made using concrete that had been paired with interesting furniture, countertops and a wide array of decorative features. In many cases, the concrete has its natural gray color but is finished with a variety of textures; there are also instances where dyes have been used to create wild arrays of color.
But many of the depicted projects go well beyond the conventional, especially where we're shown instances where materials have been added to concrete to generate exotic effects; where forming systems of various types have been used to leave indelible imprints; and where combinations of colors, textures and sheens have been used to conjure a universe filled with aesthetic possibilities.
In one project, there's a freestanding concrete wall in which the builder used a robotic drilling machine to bore countless small holes all the way through the material, letting the light shine though in a variety of eye-catching patterns. In another, the concrete mix included five percent optical fiber, resulting in a slab that transmits light directly through the material. In yet another instance, lightweight two-inch "beads" of concrete were strung together with wire to create a uniquely sculpted screen.
There was also a project that simply left me gasping: In this case, the walls of church were built by stacking wood logs over which concrete was poured. Once the concrete set, the logs were burnt away, leaving their imprint in the most surrealistic surface I've ever seen.
Not all of the treatments are so outlandish, but I found almost all of them to be mind-opening and expressive of the fact that we can use concrete to create a huge variety of striking visual effects. I'll never look at concrete in quite the same way, and I can't wait to put some of these ideas to use in my own designs!
Mike Farley is a landscape architect with more than 20 years of experience and is currently a designer/project manager for Claffey Pools in Southlake, Texas. A graduate of Genesis 3's Level I Design School, he holds a degree in landscape architecture from Texas Tech University and has worked as a watershaper in both California and Texas.