Communicate and Coordinate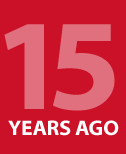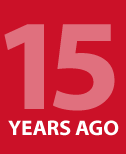 'Although my business now focuses on design and consulting,' declared Brian Van Bower near the top of his Aqua Culture column of June 2003, 'I spent enough years as a contractor to be able to evaluate what goes on between contractor and clients.'
'In fact,' he added, 'in my role as designer, clients often turn to me with comments about their contractors – and they're not shy about complaining or in telling me about what makes them happy. And it works the other way, too, because contractors, knowing that I have experience as a contractor myself, will often turn to me as someone who can relate to their experiences with their clients as a project moves forward.' He continued:
***
'In my occasional role as conduit, sounding board and intermediary in client/contractor relationships, I've come to see a variety of specific and obvious behaviors and actions that can make all the difference between a mostly positive experience during the installation of a watershape – and a process that falls apart and leaves everyone feeling unhappy.'
***
'[On a very basic and profound level, communication is what project management is all about.'
***
'Building a backyard watershape is quite unlike building a new home: Instead of popping by daily or weekly to be amazed and delighted by progress, these clients actually live on the construction site. As a result, the process is viewed inch by inch, and as they stare at a mess through the kitchen window for weeks on end, it seems it will never end.'
***
'I contend that a huge portion of clients' natural anxiety can be avoided simply by giving them realistic expectations about how things are going to flow. And I wouldn't be afraid to be conservative and offer cautious guesses on project duration.
***
'Suffice to say that, in no uncertain terms, my goal is to let homeowners know that a substantial and complicated structure is being installed in their yard as they look out their windows over morning coffee. I've always found that when clients receive the bad news ahead of time, they're better able to adjust to the idea of total disruption and prepare themselves for the ordeal.'
***
'And of course, this same principle of setting up expectations extends to other players on the project. . . . Coordinating everyone, including the clients as well as architects, landscape architects, interior designers and a full range of expert contractors and subcontractors, is essential on a variety of important fronts. Sitting down with all of them and talking about who's to do what and when makes all sorts of good things happen.'
***
'[E]ven for rather simple projects, an effective, efficient, well-conducted project meeting is always in order. A good one can move quickly through the small stuff, and I think you'll find that they often carry a surprise or two about project elements.'
***
'None of these points is terribly complex or difficult to understand, but they all can create traumas if left for last-minute or casual consideration. In other words and in conclusion,' wrote Brian, 'it's safe to say that on the list of things we can do better, communication and coordination are right at the top.
Articles and columns in WaterShapes often pointed out the importance of clarity and depth in communications – especially when projects were more complex in nature. Is this a point you've taken to heart? Can you share your own stories of cases in which being up front with clients and colleagues made a difference? Please let us know by commenting below!
Brian Van Bower runs Aquatic Consultants and is a co-founder of Genesis 3, A Design Group; dedicated to top-of-the-line performance in aquatic design and construction, this organization conducts schools for like-minded pool designers and builders. He can be reached at [email protected]