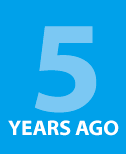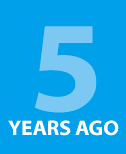 'One of the most common themes repeated in [WaterShapes] is that selecting materials for projects can make the difference between truly artistic designs and those that are either inappropriate or just plain boring,' wrote Bruce Zaretsky to open his On the Level column in the December 2010 issue.
'Materials truly matter, and the importance of knowing your options and keeping pace with changes in the marketplace can never be overestimated.' He continued:
***
'I'm not and never have been a cookie-cutter designer. I don't use the same products on every job, nor am any one supplier's "certified installer." Instead, I hone in on materials that suit the site, architecturally and practically.'
***
'I also focus on keeping up with what's available in the marketplace. It's a somewhat daunting task, given the proliferation of products that emerge from year to year. But I do my best to stay current, firm in my resolution that I won't use a product just for the sake of using it or because it's easier to obtain or work with than any other.'
***
'There are countless quarries in [my] area, and we can acquire stone in just about any size, from small squares up to single slabs that make up an entire truckload on their own. . . . Bluestone and granite are, of course, time-tested materials for outdoor applications, but in my quest to keep current, I've also run across more exotic materials including a Travertine that is rapidly becoming one of my favorites. This stone has been used extensively for millennia – as a durable indoor paving material in northern climes and as a reliable indoor/outdoor option in less frost-bound regions.'
***.
'I've been delighted by the fact that, in recent years, we've had a Travertine available to us here in the north that stands up to outdoor use – a development with huge implications for exterior designs. I was dubious, . . . but I spent several months researching and even testing these pavers in my freezer, and I'm now using them.'
***
'My point here is, basic assumptions about what materials can be used where are subject to constant updating. In keeping up with options, it pays to have an open mind. (Skepticism is a healthy initial response, of course, so long as it doesn't unduly cut things out of consideration.)'
***
'I also run into projects and clients for which other options represent better choices. Some settings simply cry out for bricks, for example, and in these cases I face a number of possibilities in evaluating natural clay products. . . . [T]his is a product category in which fresh variations pop up periodically. As designers, we need to keep up with the variations that emerge, no matter how humble or common the material might seem.'
***
'That restless inquisitiveness most clearly needs to be applied when it comes to concrete pavers. . . . These products have improved dramatically through the years in both quality and appearance, and I swear it seems as though something new is announced every other day. Some of my favorite recent models are those that have been tumbled to soften the edges and create a rougher appearance.'
***
'[A]nyone who thinks the quest for great materials is easy needs some counseling. Just keeping up with paving choices is a respectable job, and as designers we also have to do the same sort of homework in dozens of other categories, from retaining walls and lighting fixtures to plants and earth-working equipment.'
'As I see it, this is just fine: The more viable options I have at hand,' Bruce concluded, 'the better able I am to make the best choices for my clients and their properties.'
Do you perceive the same sorts of challenges today that Bruce called out five years ago, or has information technology changed the situation and made it easier to keep up with new developments in materials and products? Either way, what's your approach to keeping up with the flood of available information? Please share your insights by commenting below!
Bruce Zaretsky is president of Zaretsky and Associates, a landscape design/construction/consultation company in Rochester, N.Y. Nationally recognized for creative and inspiring residential landscapes, he also works with healthcare facilities, nursing homes and local municipalities in conceiving and installing healing and meditation gardens. You can reach him at [email protected]