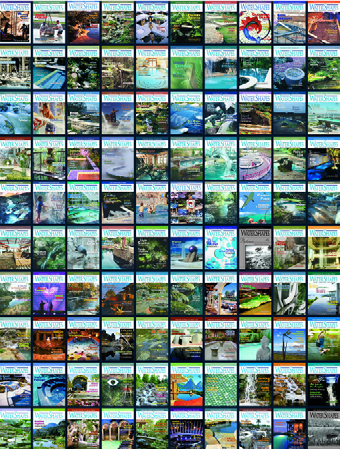 So much has been written and said about our current economic situation that it can get pretty depressing. One thing I hear and read over and over is that "Many people are just stuck, waiting and hoping for things to change."
I can't help noticing that, for lots of people in government and major industries as well as in small businesses and sole proprietorships, this approach means doing the exact same things they were doing when their days were fat with opportunities. Personally, I think that's crazy!
I believe if I want my situation to change, good times or bad, I must change myself from within and can't afford to wait for external forces to push me toward prosperity – especially not these days, when nobody really knows what's coming on the macro-economic scene and none of us can do much about it anyway.
This brings me to Success magazine and the compact disks they enclose to offer readers bonus information from their staff writers and outside contributors. I recently listened to an extended interview with one of the magazine's regulars, John Maxwell, who bowled me over by saying, "You shouldn't just read: You should study if you want information to have an impact."
That started me thinking about my column in WaterShapes and the magazine as a whole, and it reminded me that, years ago, I was one of those who constantly bemoaned the fact that there were no real resources to help me become a better watershaper. But now, with the magazine entering its twelfth year of publication, I think most of us have recognized that we have that long-needed support structure in our hands.
Anyway, I took Maxwell's advice and started studying WaterShapes, going through my complete set of back issues and re-discovering their content. I read carefully and slowly, taking notes and using highlighters. I also consulted the indexes the magazine has published and was glad to have several ways of digging more deeply into this immense treasure trove.
What I found is a whole list of ideas, processes and techniques that didn't apply to my work five or ten years ago that definitely do apply to what I'm doing now: Not only have I grown as a professional, in other words, but my needs have changed and my ability to put the information WaterShapes gives me to good use has increased by leaps and bounds. My "studies" have been energizing, to say the least.
And WaterShapes is just one example of the broad array of resources we can use to improve our skills as designers, engineers and builders. There are other magazines, lots of great books and fantastic educational opportunities, and I see them all now in a fresh light as resources to advance my career as well as my business and personal lives.
It's inevitable that good things flow from ingesting good information. And if you're at all like me, you'll find that the opportunities you have to apply this new thinking and information are rising sooner rather than later: These opportunities are here for the asking, but if you don't have an open mind and the right attitude, it's almost impossible to recognize them.
So now I'm a true believer: Study, reflection and deep examination are the surest pathways to beneficial change. Better yet, those avenues are open to everyone, and all it takes is the desire to get moving and find out what's there!
Mike Farley is a landscape architect with more than 20 years of experience and is currently a designer/project manager for Claffey Pools in Southlake, Texas. A graduate of Genesis 3's Level I Design School, he holds a degree in landscape architecture from Texas Tech University and has worked as a watershaper in both California and Texas.