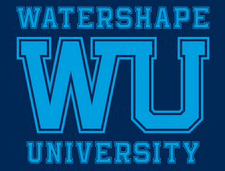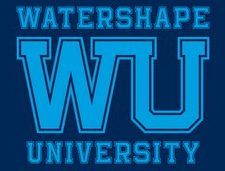 Producing Watershape University's online courses may seem relatively simple and straightforward, but according to Brett Herman, WU's director of digital engagement, there are many moving pieces and technologies that must be coordinated and smoothly implemented to bring presentations to fruition.
Attending Watershape University classes online is a simple task; yet, producing those offerings has been a different story. WU's unique, three-part mosaic of online educational offerings has necessitated a number of hardware and software solutions. Notably, WU's continued commitment to access to education and review requires a number of solutions to turn live-broadcast classes into perpetual, asynchronous presentations.
Our core offering is the live-online class. Broadcasting a live online fluid engineering workshop or cost estimating lecture series is the product of many a/v cables, screens, and computer towers.
The magic mainly happens in the instructor's chair, where the actual material is organized onto two separate computers. Our online instructors have one screen dedicated to sharing complex Microsoft Excel or Access tools and worksheets that are instrumental to our classes. This is one of a few video feeds that gets piped over to the technical director.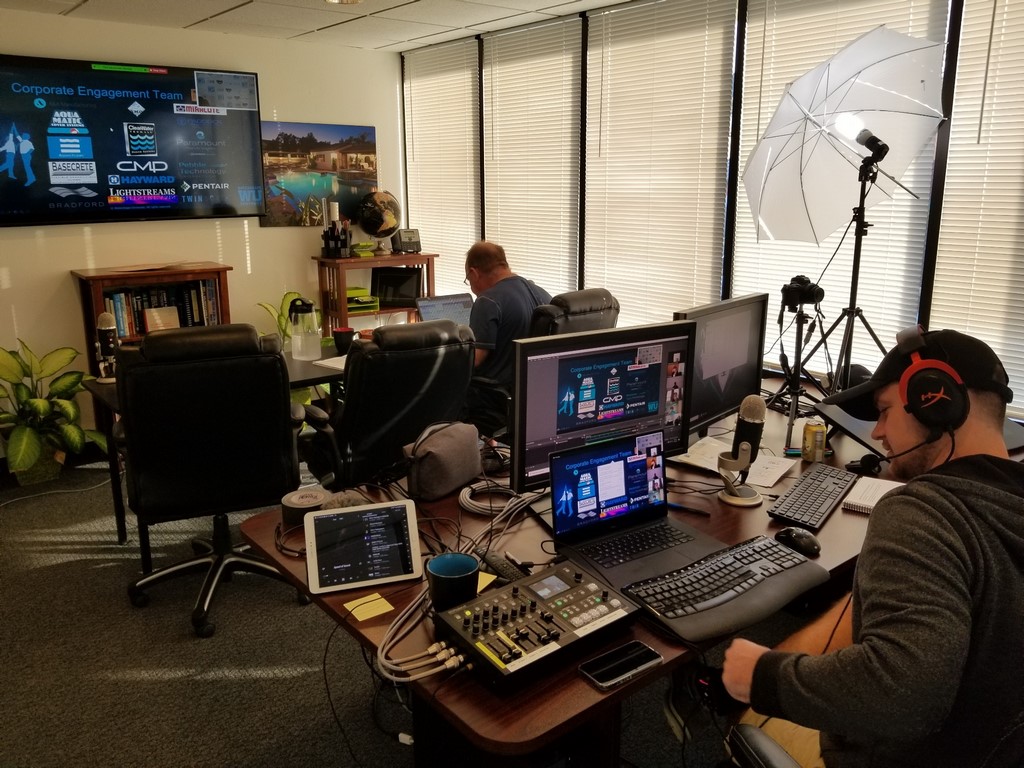 In addition to the "content" feeds, the instructor is also front and center to a mini stage-lighting set-up, complete with camera. All of our instructors are veteran live teachers, and while some of the punctuative, dynamic gestures might be lost without a classroom to pace about in as they lecture, we still want our instructors' personalities and passions to shine through as much as possible, so this live video is sent upstream with the rest of the instructor's output.
All of these feeds, alongside what we're capturing from a room-wide stereo audio recording set-up, lands on the technical director's desk. Sound is piped through a digital A/V video switcher hooked up to its own purpose-built computer tower. It looks like a portable version of the mixing board you might see in a recording studio.
This ever-changing feed is compiled into a single A/V output that is then screen-shared over Zoom. There are a couple of other technical tricks involved in the actual online broadcast to ensure the highest resolution is available to our students, as current circumstances have necessitated a number of bandwidth-belt-tightening measures from online service providers like Zoom.
In addition to coordinating this broadcast, the technical director has a separate computer and screen for monitoring the student experience, keeping an eye and ear out for any lag spikes, connection interruptions or other technical pitfalls that might derail an important point about total dynamic head. The WU classroom is also home to a station for teaching assistants, who have their own mics and screens as well.
All of this packaged tech wizardry is also being recorded locally in HD, with the intention of making streamlined recordings of live lecture modules available to students, asynchronously and in perpetuity, soon after the course concludes.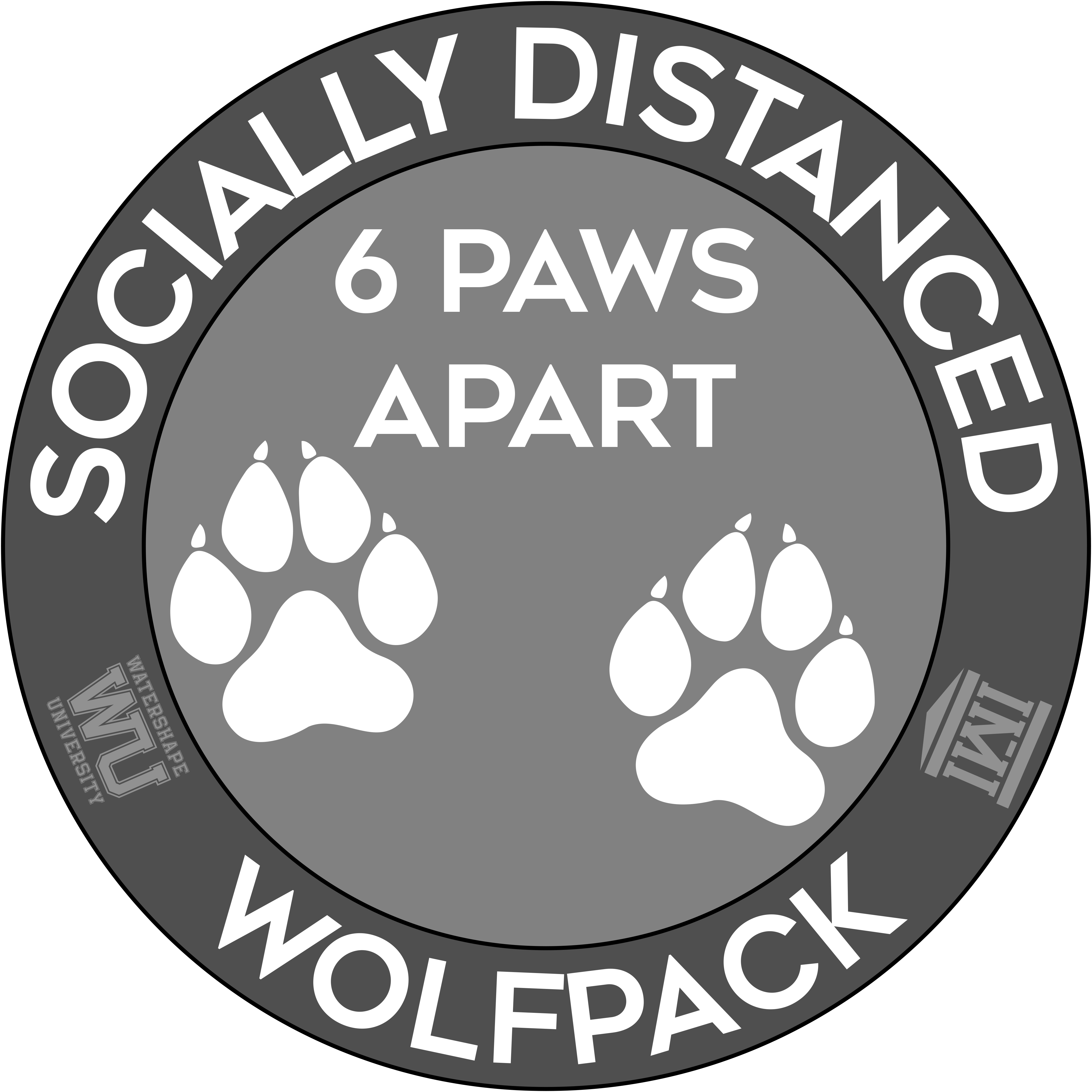 While Watershape University loves teaching in live settings, being face-to-face with our students, COVID-19 has forced us all to approach teaching, learning and living quite differently. We strive to deliver excellent content in a manner conducive to learning, no matter the format of the class itself.
Watershape University's online productions typically require three full-time teammates, where a live class is often handled by one instructor and a part-time assistant. The students seem to notice the additional horsepower. We have had several positive comments regarding the high production value being added to the already high content value.