Advancing Fluid Engineering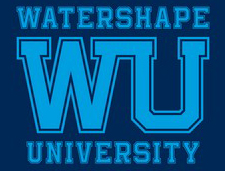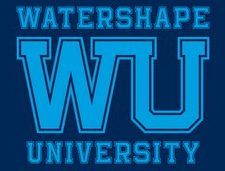 Watershape University will join NESPA for an online presentation of WU's Advanced Fluid Engineering program as part of 2021's "Virtual Pool & Spa Show." The emergence of this dynamic presentation is a true silver lining in a time of ongoing uncertainty – and opportunity.
In the face of the COVID-19 pandemic, the word "resilient" best describes the watershaping industry. The latest example: the Northeast Swimming Pool Association (NESPA) has announced its annual juggernaut event, the Pool & Spa Show in Atlantic City is taking the January event virtual.
In the spirt of making the best of challenging situation, Watershape University and NESPA are teaming up to deliver the industry's most comprehensive hydraulic engineering information as part of the online show, January 24-25, in the form of ENGINEERING 4311: Advanced Fluid Engineering.
The program delivers 16 hours of fine-tuned instruction on moving water through complex watershapes and features. Taught by WU co-founder, Dave Peterson, the material covers the fine points of gravity-driven systems, such as vanishing edge and perimeter overflow designs. The presentation will be offered synchronously (live online, in real time) over two days before the show.
The course is the sequel to WU's wildly successful ENGINEERING 2311: Essential Fluid Engineering Workshop. If you haven't already taken it, this "essential" course (and prerequisite to ENG 4311) will be available in early December asynchronously.
To check it out, clickhere.

The advanced fluid engineering course takes the industry to whole new level, one unmatched by any other instructor, short program, or manufacturer-provided education. The presentation begins with lectures designed to establish a fundamental physical understanding of fluid dynamics; but instead of using pumps and pipes ENGINEERING 4311 focuses on the force of gravity to do the work of moving water.
"Fluid engineering is much more than just hydraulics. In fact, the industry wasn't using the term fluid engineering until I insisted," Peterson explains. "'Hydraulic' originates from the Greek words hydra (water) and aulos (hollow tube musical instrument). But in this industry, we do so much more than move water through hollow tubes. What about outlets, skimmers, filters and heaters? Or channels, weirs and vanishing edges, which are not hollow tubes? Let's not forget that air, ozone and natural gas are also fluids that play critical roles in watershapes, and we need to size systems to deliver these important elements."
Both Watershape University courses are the product of Peterson's vast experience engineering advanced hydraulic systems for pool and waterfeature projects of all types. Peterson has years of experience teaching the material to more than 1,000 professionals. Both courses come with software that enables you to quickly make precise calculations to propel your projects into new levels of sophistication, efficiency and creativity.
Now you have the opportunity to gain this vital knowledge via remote learning in partnership with NESPA by registering at www.thepoolspashow.com. If you have any questions please contact [email protected]
Register early so that we can ship the course materials, including the valuable flash drive of worksheets, directly to you.