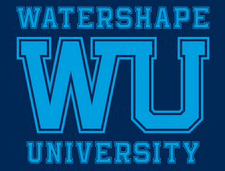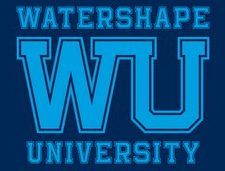 Watershape University is sensitive to the fact that our industry is facing unprecedented demand and an ongoing shortage of skilled labor, all during the current global pandemic. Add it all up and the ability to adapt has never been more crucial.
Case in point, we had scheduled a much-anticipated live presentation of ENG2311: Essential Fluid Engineering for Aug. 28-29 in Arizona. When we announced the course, our hope was that the COVID19 situation would be waning by that time and we'd be clear to stage the live event. As we all now know that hasn't happened, so we're moving the 16-hour, two-day course to the online live platform.
Our plan now is to present the exact same program, taught by WU's Dave Peterson, P.E., IWI, in real time on the same dates. We'll have other industry leaders and WU staff on hand to pepper the course with comments and questions, and the system will enable students to ask questions, as well. There will be downloads for all of the course handouts and proprietary software too.
This is one of the most useful and important courses offered anywhere in our industry, covering the most fundamental aspects of fluid engineering, which come into play in watershapes of any kind. We believe the software alone justifies the $1,200 course fee.
Make no mistake, in addition our pragmatism, we are also eternal optimists here at WU and our planning is based on the belief that live events will be back on track soon. Currently our schedule includes two in-person offerings: Construction 2111: Essential Pool Construction, Sept. 25-27 at Hayward Industries' headquarters in Clemons, NC, and the same course again two weeks later at the Aquamatic facility in Gilroy, Calif., Oct. 8-10. Again, this is core education for anyone involved in building pool, spas and other types of watershapes.
In the meantime, we're continuing to present our Wolfpack Webinar Wednesdays, our series of online live presentations featuring a host of industry leaders covering a range of relevant topics. All previously aired WWW presentations are recorded for later listening.
You can find it all here.
In the spirit of delivering information in different ways, these editions of WaterShapes are purposefully feature more video content. Starting in our last edition, we're dedicating one of our feature articles, Direct Connections, to various online video and webinar presentations from Watershape University and other sources.
This time, we're highlighting a four-part series from our friends at Ask the Masters, a series of "Deep Dive" videos profiling an extremely high-end rooftop project in Scottsdale, Ariz., by Rick Chafey, Red Rock Pools & Spas.
You might recall we featured the same project in the May 6, WaterShape edition in Chafey's article "Elevated Ambitions." The four ATM pieces expand on that story with extended discussions of various aspects of the project.