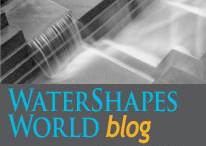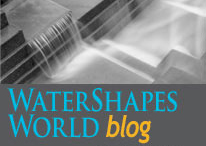 Back in March I received a call from my long-time friend and industry legend, Vance Gillette. For those who might not be familiar with Vance, he has been a beloved business leader in the pool and spa industry for more than 40 years and even now in retirement, he still is.
Vance called me to share his observation that "sheltering in place" directives stemming from the COVID-19 pandemic would have a stimulating impact on the residential pool and spa market because people are going to want to have more fun activities available at home. At the time, the health crisis was just starting to gain momentum as business and school closures were mounting. The "new normal" was still very, very new, so to speak.
Vance has always been a tremendous optimist and many would say visionary where the industry is concerned. Through his musings, prognostications and outright advocacy, Vance has long served as an industry bellwether of sorts.
At that moment back in March, when Vance shared his thoughts, I didn't go along with it. I countered that if we came to the point where the economy was shut down, and people were losing their jobs or at least fearful they might be laid off or furloughed, that didn't foretell a boom for pool sales.
I simply believed that in that kind of unprecedented economic crunch, even people who could still afford a pool would probably hang on to their dollars until the storm passes. After all, pools are considered by most to be a luxury item and are pretty low on the hierarchy of human needs.
I explained all this to Vance. He laughed, said I might be right, and then added, "I guess we'll find out."
***
When I was a kid one of the things my parents taught me was that when you're wrong about something, the best course of action is to admit it and not try to hide it. In that wise spirit, I now openly admit that Vance was right and I was wrong – and I couldn't be happier about it!
On a purely anecdotal basis, over the past six week or thereabouts, every builder I've talked to (and in my position I do communicate with a large number of builders and designers) has said that they are busier than ever. For example, just a couple weeks ago I was working with Andy Kaner, president of Aquatic Consultants in Miami, on his feature article that appears just above. I asked him how his business was going during the current situation.
"At first, everything just stopped," Kaner said. "I'd imagine that was because everyone was trying to understand what was happening. No one has ever been through anything like this. But, I think as they got into the at-home experience and were looking for things they can do without venturing out, they realized how great it is, or would be, to have a pool of their own. Now I'm hearing from people almost everyday that are interested in either upgrading their existing pool or getting a new one installed."
Another prominent high-end builder, Dave Penton, president of Fluid Dynamics in Fullerton, Calif., echoed those sentiments adding, "Pools have gone from being a luxury to a necessity."
Perusing online there are numerous news reports from all over the country that are saying the same thing. Retailers are selling out of inflatable pools, package-pool installers are sold out for the foreseeable future and builders of inground concrete pools are booked for the rest of the year and into next.
Obviously, no sane person takes any pleasure in the crisis we've all recently endured, and hopefully it's on the wane. But if it prompts more people to fully value the watershape experience, then it is fair to acknowledge that something good has come of it.