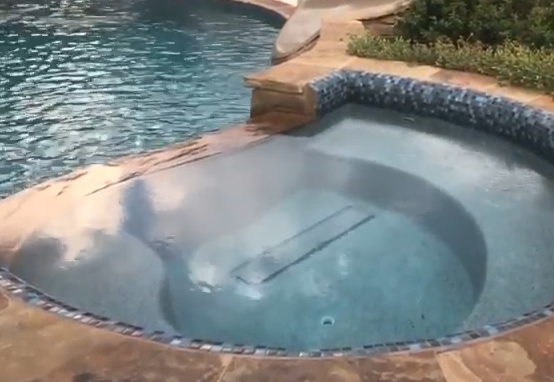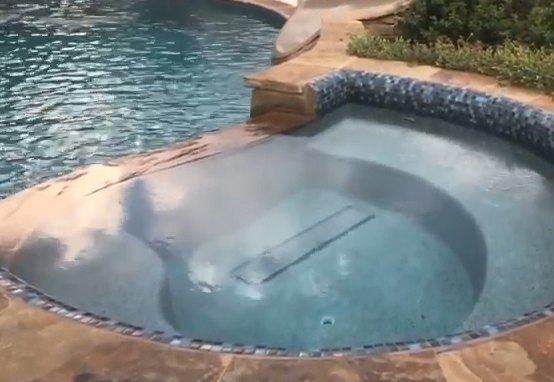 For the past ten years or so, high-end designers and builders have focused extensively on hiding things that disrupt a viewer's visual pleasure or violate the clean lines and sleek surfaces they've lavished on their watershapes.
This may be why you see so few diving boards and slides these days. It may also be a contributing factor in the speed with which the industry has adopted LED lighting fixtures: They're smaller than the old incandescent lights, and smaller is generally less obtrusive. Finally – and the subject of the video linked below – it's about makingpenetrations for suction lines as sleek and invisible as possible.
That last point is why I've started using channel drains almost exclusively in my projects: They can easily be topped with tile, plaster, exposed aggregates or stone to minimize their intrusion, and all you're left with is a narrow slot – a vast improvement over the lumpy, round, white-plastic drain grates of days mercifully in our past.
As I mention in the video, the visual advantages come with a practical one as well in the form of clearing debris from the floor of the spa with ease. But only in passing, toward the very end, do I specifically mention the word safety: It's crucial to note that these channel drains qualify as unblockable and therefore comply with provisions of the Virginia Graeme Baker Pool & Spa Safety Act, eliminating concerns about body entrapment and minimizing the possibility of any hair-entrapment incidents.
Beyond debris removal and safety, however, the design concept behind channel drains is making suction lines less visible in both pools and spas. That same attitude has led some watershapers to remove all possibility of visual interruption by hiding channel-type drain heads in toe-kick details cut into spa footwells and the floor/wall intersections of pools. That's a great idea – one I intend to use someday soon!
To see my brief but detailed discussion of channel drains, click here.
Mike Farley is a landscape designer with more than 35 years of experience and is currently a designer/project manager for Claffey Pools in Southlake, Texas. A member of Genesis 3's Society of Watershape Designers since 2012, he holds a degree in landscape architecture from Texas Tech University and has worked as a watershaper in both California and Texas.