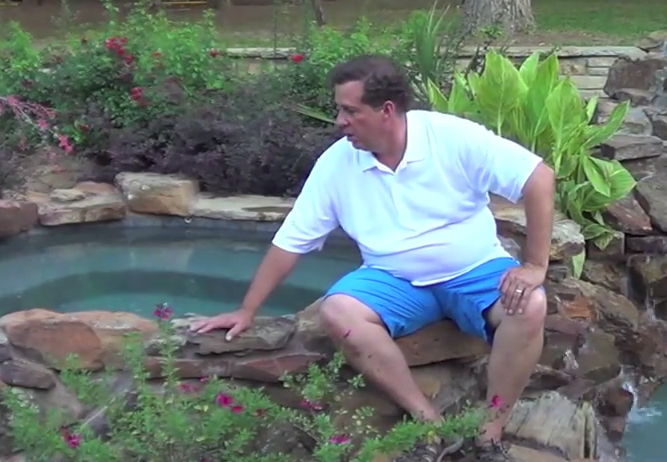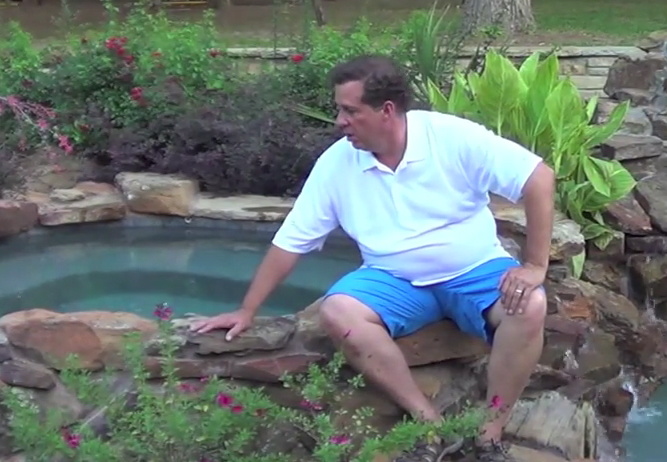 I've been working as a watershape designer long enough to have seen big trends emerge and really take hold. It seemed for a while, for example, that vanishing edges came up at some point in just about every initial client conversation.
More recently, I've found myself discussing lots of geometric pools – rectangles and various other squared-off perimeters – and that's great, because it gives us plentiful ways to integrate our work with decking, shade structures and outdoor kitchens in nicely linear patterns.
Every once in a while, however, a client will bring up an idea that is off-trend – which is what happened not long ago with a client who wanted a free-form, naturalistic, lagoon-style pool of the sort that was so popular back in the 1980s. Armed with my degree in landscape architecture, I have to say that I enjoy this particular sort of challenge and was happy to work with my clients on the pool covered in the video linked below.
I'm happy to report that their yard gave us a bit of a slope to work with (a boon in Texas), so we had a suitable backdrop for developing a stone-strewn outcropping – a main highlight of which is a free-form spa with coping topped by natural boulders.
Once the retaining wall was complete, we built up our outcropping to serve as the backdrop for the entire poolscape. The rock structure includes a slide and a grotto as well as the spa, so rather than setting things up so that each had its own, separate waterfall, we turned most of the expanse of rockwork along the back side of the pool into a weeping water wall that ties everything together visually while creating wonderfully varied sounds.
The front edge of the pool cuts a curvaceous line to complete the impression that the outcropping is wholly natural, complete with a spring that feeds a pond that had always been there – and that we'd just added some nice decks around it. The spa is completely hidden in the organic zone, surrounded by rough stone and plants and hidden from most views across the pool from the deck and home.
It can be tough to make these settings seem natural, but when you sink down in the comfort of this spa, it's easy to get the impression that you're in a separate world, wrapped in Mother Nature's arms.
To see a video featuring the organic spa and its surroundings, click here.
Mike Farley is a landscape designer with more than 20 years of experience and is currently a designer/project manager for Claffey Pools in Southlake, Texas. A member of Genesis 3's Society of Watershape Designers since 2012, he holds a degree in landscape architecture from Texas Tech University and has worked as a watershaper in both California and Texas.