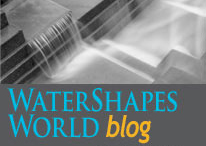 By Jim McCloskey
Well, I've gone and done it again.
It was Saturday, June 29, and I'd decided to throw an extra bit of sweat equity into our home-remodeling project by digging up and removing what had become a non-essential gate on one side of our house.
It was an old, metal-framed assembly that had probably been there since the house was built in 1961. The contractor and I had originally discussed cutting off the twin posts and leaving the concrete alone beneath the soil, but when the time came, I figured that the drainage system serving that side of the house should be extended along the wall of the new 10-foot-long addition. Even more so, I didn't like the fact that the downspout from the roof would now need to cut an awkward diagonal path around a new window if the concrete chunk stayed in place and in the way.
So on that cool Saturday morning I began digging. Access was constrained, so I could only work on about 120 degrees of a circle around the concrete plug – meaning I just had to keep digging and wiggling the post to make any progress. After I'd cleared things away about two feet down, the post started wiggling a bit more provocatively.
This encouraged me, of course, and with another six or eight inches of digging the post nearly came loose. Then I went all cavemen and, freeing the post and its concrete casing completely, decided I had to pull it out and transfer it to the dumpster that's occupied street space in front of our house for the past several weeks.
I enjoyed the momentary sense of accomplishment in getting the post and the slug of concrete out of the hole, but I should've quit while I was ahead: Just after the post went horizontal on the ground, my back seized up on me, pain shot down my left leg and I went horizontal, too.
Much the same sort of thing happened last summer and led me to pull a pair of "Greatest WaterShapes Hits" compilations together for our July 2018 editions; it looks as though I'll be repeating the pleasure this year because at this point I can't even think of sitting at my desk for more than a few minutes at a time.
In fact, I had to dictate the basics of this blog into a recording device while soaking in our spa and spent a dozen sessions transcribing it in bits and pieces to get it ready in time for this edition of WaterShapes. For the rest of what you'll find here, looking through past editions of the printed magazine yielded a treasure trove – one that brought back memories, of course, but also has much to say about what's happening today, more than eight years after WaterShapes went away in magazine form and we began all-digital operations.
This collection includes articles by the three Joseph McCloskey Prize recipients – William Rowley, Anthony Archer Wills and David Tisherman – in articles that define in pure and simple ways their worthiness to have received such recognition. Then there's a piece on the creation of Chicago's Crown Fountain, which, 15 years later, is still among the most mesmerizing watershapes I've even seen.
There are two additional golden oldies in this set: A travel/historical piece in which Mark Holden surveys the traditions and styles that underpin modern watershaping on a global basis; and a superb Aqua Culture column (in full form rather than abridged) from Brian Van Bower on a fundamental perception of the watershaping task that has always blown my mind with its clarity and depth.
I guarantee you that these six features will stir conversations, fuel new ideas and be much more than a nostalgic walk down Memory Lane. Check it out: I know you'll enjoy it.
For now and from me, here's to another speedy recovery!