Articles
By David Tisherman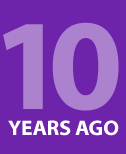 Back in the November/December 2001 issue of
WaterShapes
, David Tisherman wrote a manifesto urging pool-industry professionals as well as watershapers from related trades to elevate their games – especially with respect to matters of design and presentation.
'Here's the unvarnished truth,'
he began:
'No more than a hundred pool builders out there can legitimately call themselves designers (and that may be overshooting by a couple dozen), while only a handful design at the very highest level. Almost always, the difference between these top-level designers and the rest of the pack is formal education in art and design as well as an open-minded career marked by serious independent study.'
***
'[T]he simple fact is that developing true design skills requires a long-term (and almost certainly a lifelong) commitment to education. There simply are no shortcuts – and that's a tough pill to swallow in an industry that historically has ignored the importance of educating its members in skills they truly need.'
***
'The truth is that few pool people know enough about the tools with which you're working. You don't know, in many cases because you never had the opportunity to learn, about things such as the dynamics of line, proportion, scale or color. Yes, you might know the words and even what they mean, but you don't know about them on a cognitive level the way a trained designer does.'
***
'It's all about drawing and the way I use this skill to communicate with my clients. This skill enables me to stand in a space and help my clients visualize its potential. It lets me help them see details, understand the elevations and begin to get a sense of textures and contrasts and materials and how they relate to one another. In effect, it lets me pull them inside the design – and that's the real power of the pencil.'
***
'Watershapes are primarily visual in nature. Yes, they need to function properly and there are important auditory and tactile elements to them, but they are first and foremost about looks. As clients are buying, they are visualizing – and I would argue (as my own experience has taught me) that the presentation process exists to help them visualize in a way that inspires them to buy.'
***
'For years, I've been branded as abrasive and arrogant – a provocateur who constantly raps his own industry. That may be a fair characterization, but what some people don't understand is how much I love this business and how much it pains me to see an art form abused by people who should know a lot more about what they're doing.'
Ten years after publication of this challenging perspective, do you think Tisherman's message has sunk in? Does his argument that constant, continuing education is essential to good design practice make sense to you? Please share your thoughts below.
David Tisherman is the principal in two design/construction firms: David Tisherman's Visuals of Manhattan Beach, Calif., and Liquid Design of Cherry Hill, N.J. He is also co-founder and principal instructor for Genesis 3 Design Group. He can be reached at This email address is being protected from spambots. You need JavaScript enabled to view it. .
People in this conversation