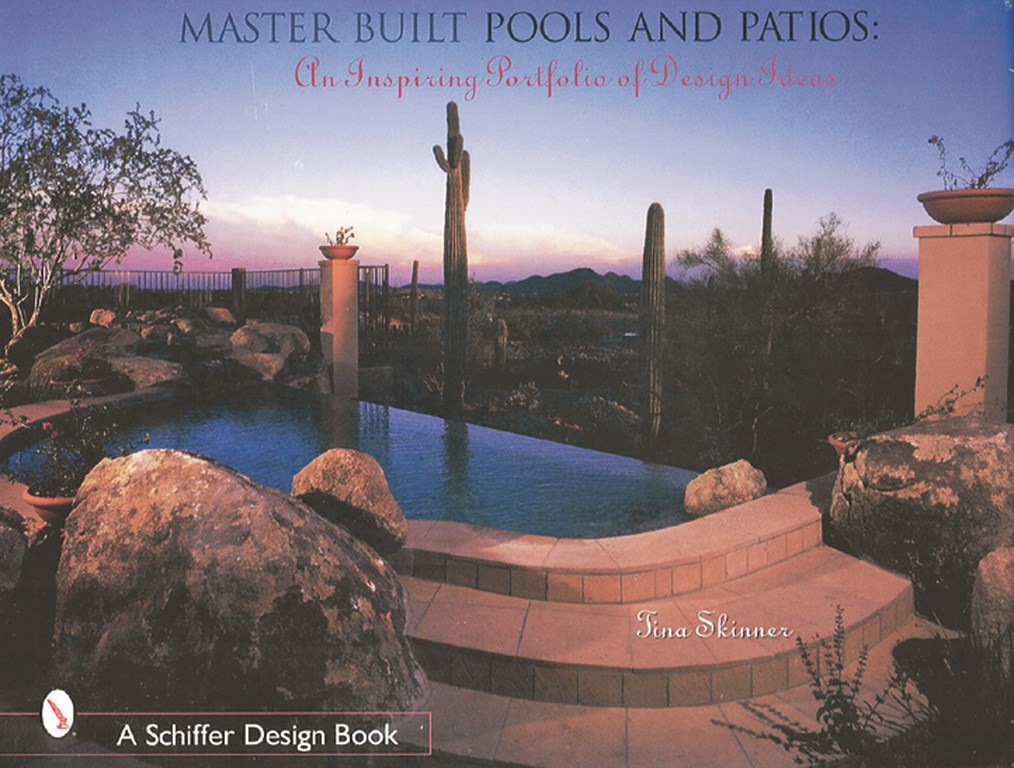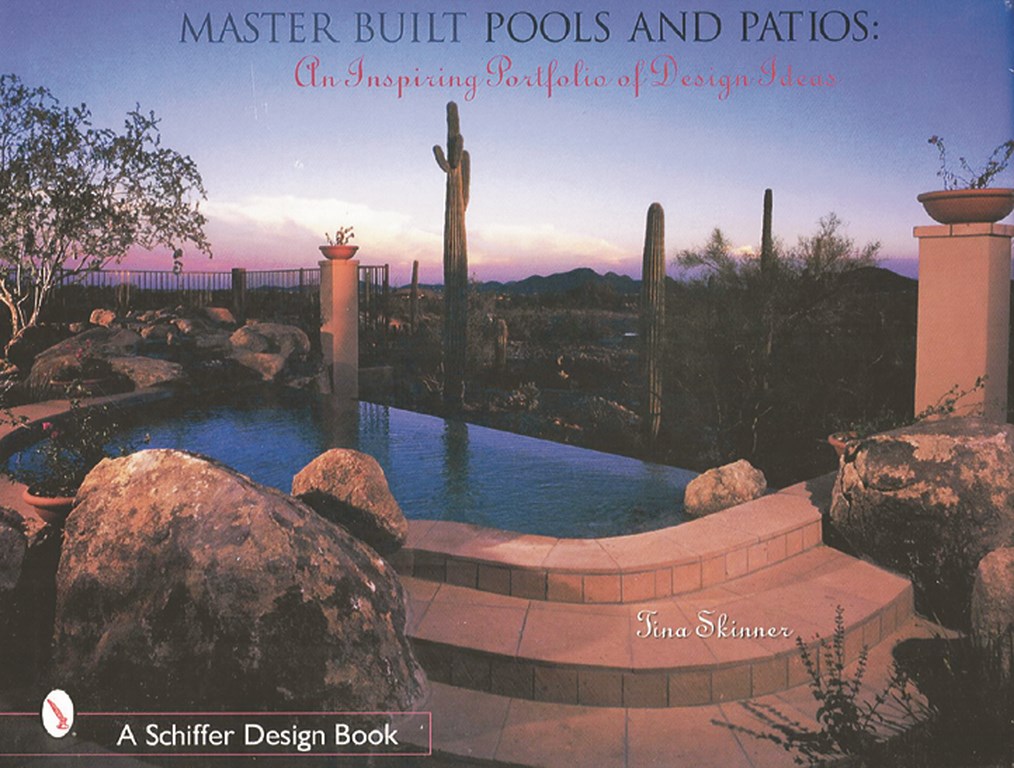 Most coffee-table books on swimming pools published to date have dealt almost exclusively with the work of architects and landscape architects. The past year, however, has seen the publication of three new books about pools – each of them focusing primarily on the work of pool contractors.
The result is three books that cover a broad range of styles and designs – a trio I've already found to be extremely useful as sources for design ideas for me and my clients.
[ ] Master Built Pools and Patios by Tina Skinner (Schiffler Publishing, 2002) features 238 pages of beautiful photos and brief descriptions of projects designed and built by members of the Master Pools Guild, an association of builders from across the United States.
Loaded with beautiful swimming pools, this is basically a picture book about work in residential settings. Relatively few of these projects have been published before, and Skinner has assembled a useful tool for designers (and salespeople) that crosses a broad range of styles from the classical to the modern and from the architectural to the naturalistic.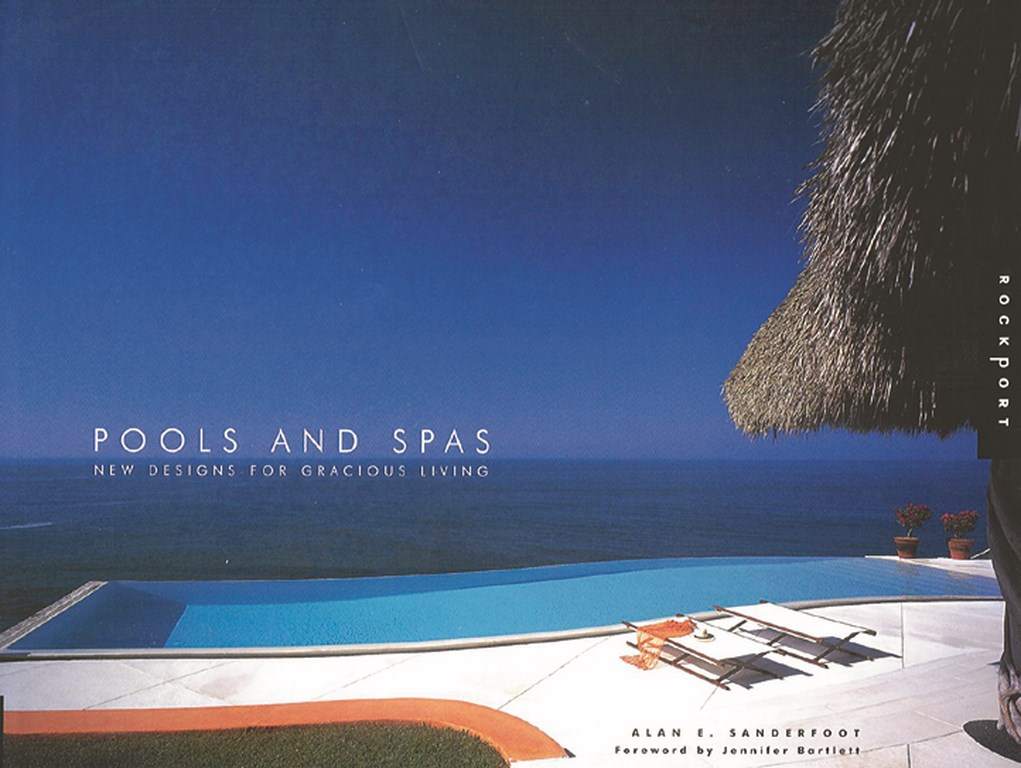 [ ] Pools and Spas: New Designs for Gracious Living by Alan Sanderfoot (Rockport Publishing, 2003) offers detailed case studies of high-end custom projects in the United States and abroad, including the added and useful bonus of architectural renderings and descriptions of design challenges and solutions.
Sanderfoot also covers a full spectrum of styles and settings with refreshingly close explorations of specific design details. In this case, there's a mix of projects that have been seen before in other publications, but many are appearing in print for the first time. I found one project in particular – a geometric pool installed next to an all-glass ultra-modern home in Japan – to be particularly dramatic and interesting.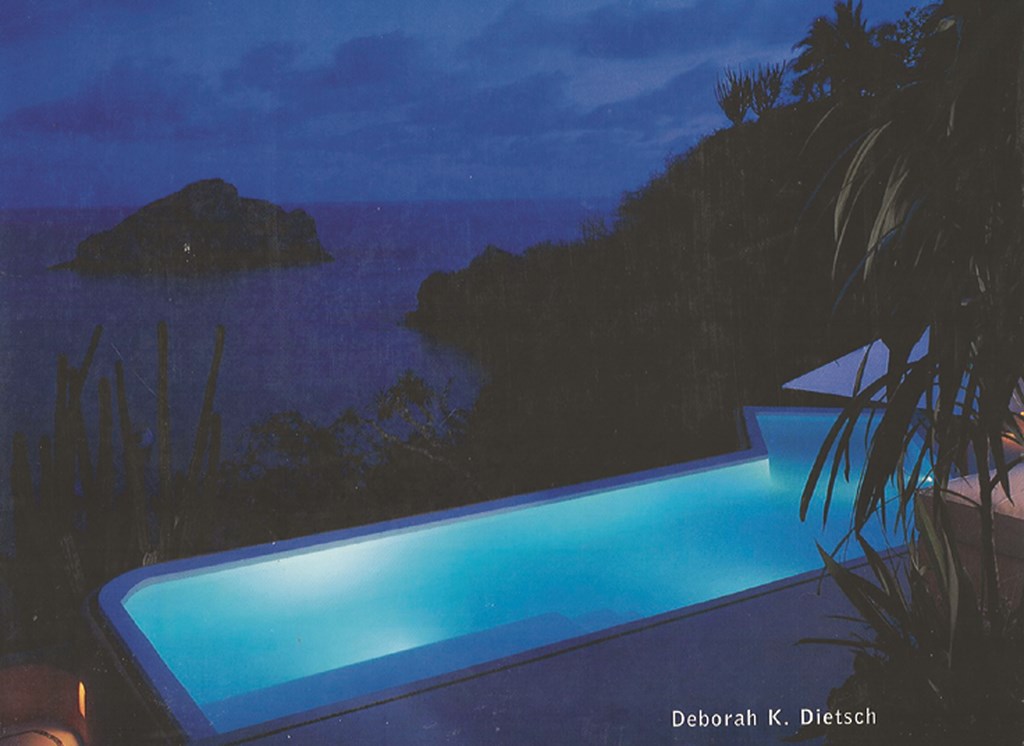 [ ] Dream Pools by Deborah K. Dietsch (Freedman-Fairfax, 2002) is one of three books I've seen with this title, and to my eyes it's the best of the bunch. Rather than look at individual projects, as do the other two books reviewed here, Dietsch examines various aspects and components of swimming pools and spas with a topical approach. Thus, the 176-page text offers helpful sections on special touches such as fiberoptic lighting, vanishing-edge designs, perimeter-overflow systems and pools designed for exercise and fitness.
In particular, this book is an excellent one to share with clients in need of a primer on pool and spa features and possibilities – a subset of clients that in my experience is growing all the time. It's also worth noting that much of the text here relies on input from Genesis 3 co-founders (and WaterShapes contributors) Brian Van Bower and Skip Phillips, and the magazine itself is cited as a resource. There's also a list of recommended books, all but one of which I'm pleased to report have been covered in this column.
In all three cases, we see publications that for the first time give credit to the pool/spa industry's contractors – recognition that I think is long overdue.
Mike Farley is a landscape designer with more than 20 years of experience and is currently a designer/project manager for Claffey Pools in Southlake, Texas. A graduate of Genesis 3's Level I Design School, he holds a degree in landscape architecture from Texas Tech University and has worked as a watershaper in both California and Texas.