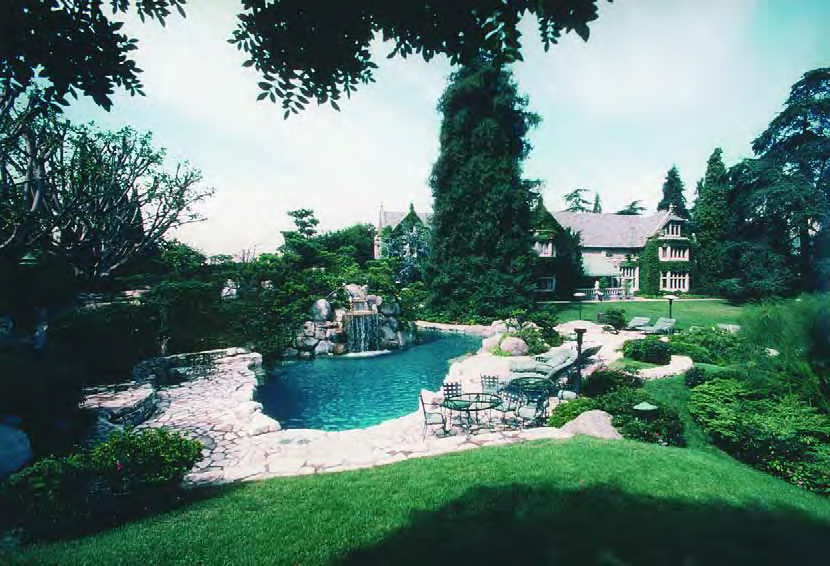 By Suzanne & Ron Dirsmith
It's speculated that the exterior spaces at Playboy Mansion West must be the most photographed in the world.
That's hard to quantify, of course, but it's certainly safe to say that since construction began in the 1970s, the home of publisher Hugh Hefner and its famous swimming pool and grotto have been used ceaselessly to promote his unique lifestyle. Indeed, the residence has attained near-mythic status as the world's most elaborate adult playground.
For about 20 years, we had the fantastic experience of working with Hefner and his staff on a range of projects as his design consultants for architecture, landscapes, nature and built environments. Before he acquired the mansion, we had designed and supervised the construction of Playboy's corporate offices in Chicago as well as Hefner's home and personal working spaces and the interior of Big Bunny, his corporate airplane. Ultimately, those efforts would lead him to invite us to shape the [more]
People in this conversation