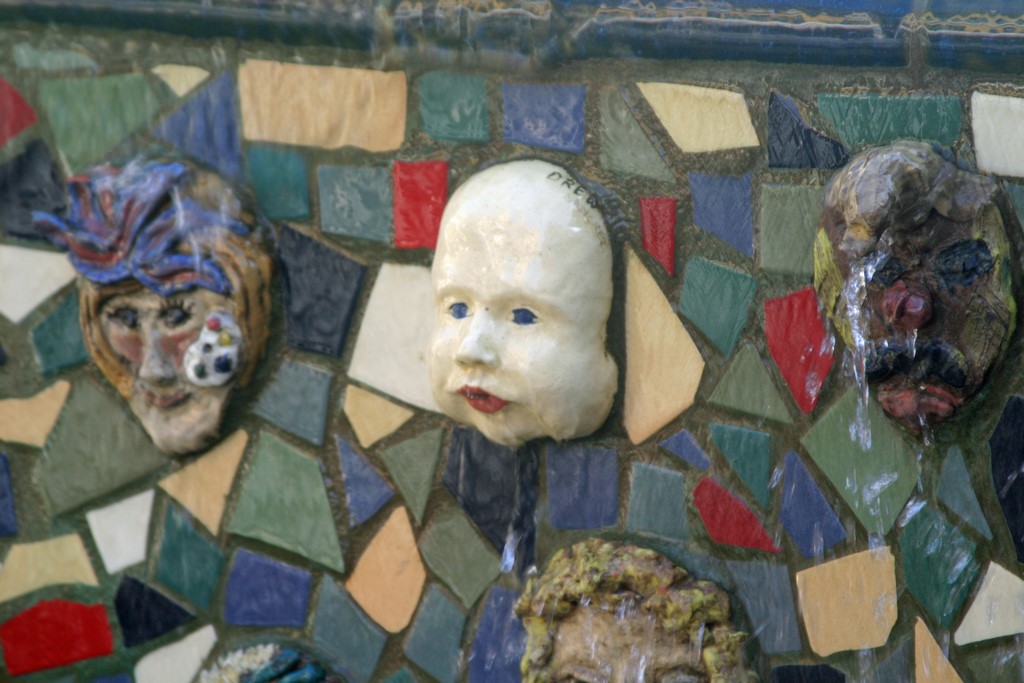 By Jim McCloskey
A few weeks back, I paid a visit to Santa Rosa, a city in the heart of California's Sonoma County wine appellation.
I wasn't there to taste wine, surprising as that may seem. Instead, I went to visit with Jim Wilder, a regular WaterShapes contributor and fountain specialist who's spent his career working up and down the valley, quite often
at wine estates. He's working on a book on practical approaches to fountain design and installation, and I traveled to see some of his work in the area – including a few projects he'll be discussing in upcoming articles.
His busy schedule left me on my own a good bit of the time, so I was able to indulge my passion for fine pinot noir at several local wineries – not so much as to distract me entirely, but enough to remind me of how glorious this part of the world is if you have any fondness for great food and wine.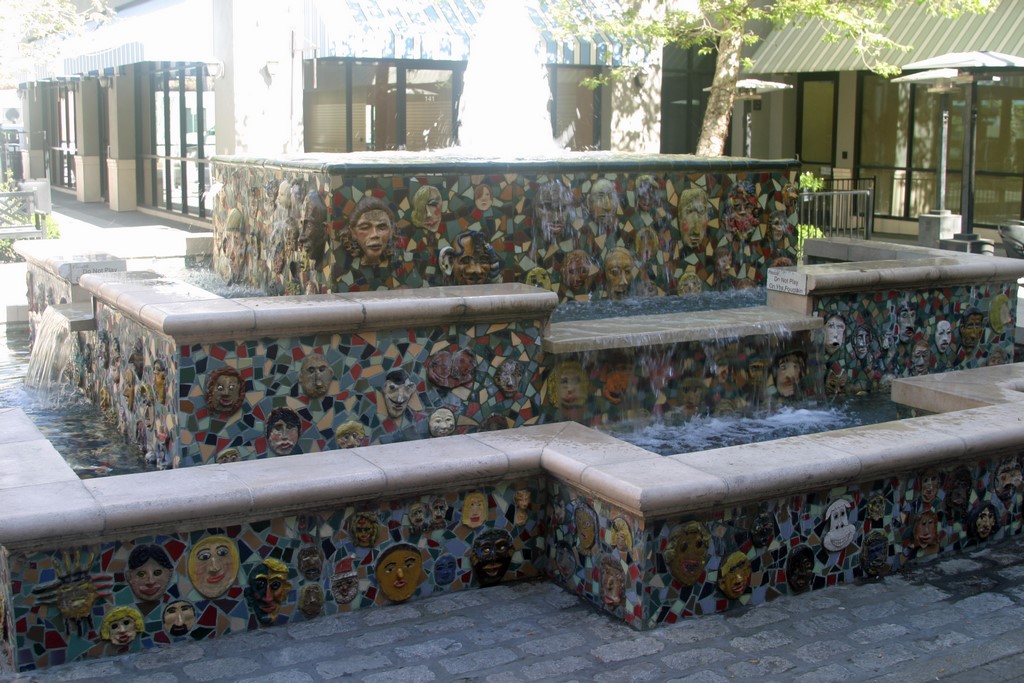 As part of our project tour, Jim took me to Theater Square in Petaluma, where he'd helped with construction of "Faces of Petaluma," a fountain as humble as it was a profound statement of the city's commitment to its people and its peoples' desire for self-expression. It's truly cool and reminds me in a conceptual way of the videotaped faces that flash onto Jaume Plensa's Crown Fountain in Chicago.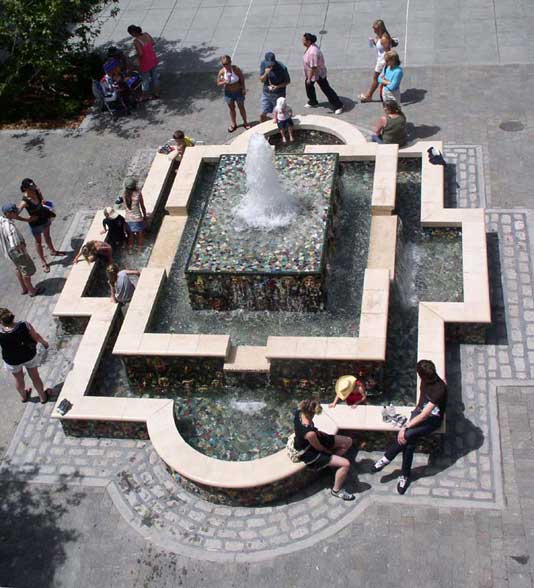 The difference in Petaluma is that, instead of videos of citizens' faces, this fountain is covered with self-portraits made in clay by hundreds of local residents who participated in the project. Some are quite portrait-like and literal, but others are wild and wonderful – utterly charming all the way around because you know there were some people who were good at working the clay and others who made it up as they went along.
The fountain project was spearheaded by Donna Billick, a ceramic and mosaic artist from nearby Davis, Calif., who fired all 844 of the faces and then filled the gaps with shards of broken tile.
The next time you're in the area to sample the wine or a thriving cultural scene, do stop by and spend some time studying the faces: There are many you won't forget!
To see a brief video of the fountain, click here – and please forgive me for an unwitting delay in turning off my camera!