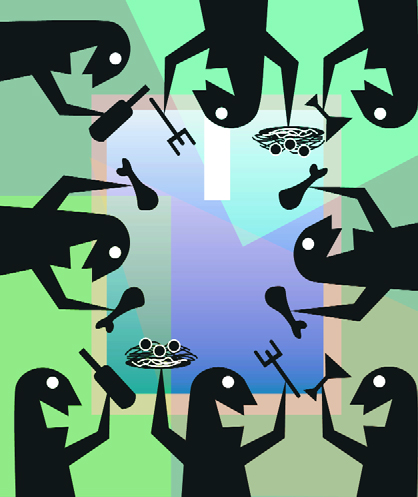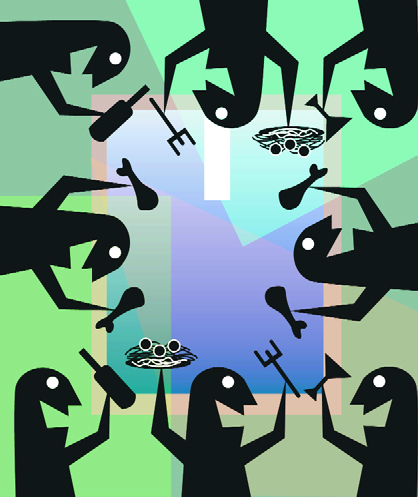 It's a statement that draws no argument: If you work hard, you should get to enjoy the fruits of your labor.
For all of the obvious truth of that idea, I wonder how many of us hard-working folks in the watershaping trades take the time for those things that bring us enjoyment and a sense of reward. To be truthful, my guess is that far too many of us let the hard work get in the way of keeping promises we've made to ourselves to stop and smell the roses every now and then.
Years ago, I hosted a radio program with my brother, Guy. It was called "The Good Life," and the tagline was, "The Bower Brothers sharing their enjoyment of food, wine and the good life." Neither my brother nor I were food and wine experts, which was precisely why we were chosen for the gig: The station master wanted two regular guys who enjoyed good wine and good food who could relate to the masses.
As it turned out, the show was pretty popular for a while because the desire for the good life was (and is) something that just about everybody understands. And in a business that's designed to provide beauty and recreation for the client, it's always seemed to me that food and wine are a natural extension of the rich, full lifestyle that's part of our deal as watershapers.
BUSINESS WITH PLEASURE
My friends know that the good life, particularly that part of it involved with food and wine, is a subject very near and dear to my heart.
I can't remember a time when I didn't appreciate good eats. When I was growing up, my mom and dad always made a point of cooking really great food for family dinners, especially on Sundays, and our time around the table was a big part of our lives together. That's where my love of food and wine started, and dining with friends and family is where I find some of my greatest pleasures to this day.
My interest certainly wasn't the result of an upper-crust upbringing. My dad was a middle-class workhorse who ran a warehouse and trucking business for a long time. His love of eating and drinking was immense, however, so at some point he decided to switch careers and open a restaurant.
The family restaurant was one of the first places I ever worked, and for the few years my parents ran the place I did everything from washing dishes and waiting tables to playing in the band that would perform on Monday nights in the bar.
I could go into detail here, but suffice it to say that the consumption of good food and wine has been a big part of my life. These days, in fact, I'm proud to be heavily involved with the American Institute of Wine & Food, an organization that's given me the pleasure of dining with and getting to know the likes of Robert Mondavi and Julia Child. I've met many great chefs and enjoyed meals in wonderful restaurants all over the world – and it's not that I consider myself an expert by any means, but as with anything that you truly enjoy, the more time you spend with it, the more you come to know.
As I've grown older, I've come to realize how relevant the good life is in all aspects of my life, including my career designing and building quality custom watershapes.
I've brought it up before: It's interesting how many times conversations that I have with clients turn to the subject of food and wine. In fact, I'm so accustomed to it that it just seems like part of the process. We'll talk about great restaurants in different cities, recipes we've made at home and, of course, our experiences with bottles of "the nectar of the gods."
On the surface, this all may seem like fairly frivolous chitchat, but I've come to regard these discussions as something far more important: It sends a message to my clients that I enjoy the good life, as they do, and I find that it puts them at ease to work with someone who has experienced many of the things that they hold dear.
When you stop and think about it, it's not surprising at all that many people who care enough about their lifestyle and can afford to build a custom watershape also enjoy eating and drinking. Watershapes are, indeed, part and parcel of "the good life."
BREAKING BREAD
For reasons that are quite fundamental to the human species, sharing food and beverages with clients always has a positive influence on the situation. After all, breaking bread is all about making friends, and it's been that way since shortly after our species dragged itself up from the primeval ooze.
Some of the most historic decisions and events of all time have occurred over food and wine. Treaties have been struck, businesses formed and famous love affairs sparked. Whether in business, at home or on the stage of world events, situations that are difficult can be eased or even resolved simply by picking up the discussion over lunch or dinner.
In my own business, I've been in situations where a disagreement about a point of design or a problem with construction has brought progress to a standstill. I've found almost without fail that if we take a break and concerned parties all go to lunch together, somehow a solution to the problem seems to emerge.
I think that's why "doing lunch" is so important in places like Hollywood and Wall Street: Negotiations tend to go well over a good meal, if for no other reason than each party can get a word in while the other is eating. And of course, there's a great tradition in this country of selling over meals, and that's why so many corporations spend millions of dollars to wine and dine clients: It's because it works!
For me, I don't regard the dining/sales connection in such deliberate, commercial terms. Rather, I look at sharing food and wine with clients as a natural and easy way to bond and make friends. The benefits to my business flow naturally from time spent together at the table.
One of the things I've noticed about those of us who work in the watershaping trades is that our time is becoming a scarce commodity. We tend to cram more and more things into our days, and this can make it tough to stop and smell the roses. We eat fast food all day long and spend too little time with our families. And it's understandable, given how demanding it can be to run a business in this trade. Just the same, I believe that our lives are diminished by the pace we keep.
In Europe, there's a much stronger tradition of partaking of evening meals at home or in restaurants. Time spent lingering around the table after a meal is, in fact, a social priority, and having dinner with someone is bound to mean spending a good chunk of time in conversation. I think we would do well in the United States to move in that direction and take more time to spend over good food and drink.
TAKE IT EASY
These observations bring me to my main point: I'm not saying that you should go out and try to become an overnight connoisseur of fine wines and foods as a way to impress your clients. Instead, I'm saying simply that if you find you enjoy a good meal and a good glass of wine, you'll discover great rewards in simply taking the time to explore the vast world of culinary art.
Food and wine are like anything else, you can never know what you like until you try it. This is why in organizing the Genesis 3 schools, we include wine tasting and great meals in the program.
We invite local wineries (and there are some great ones in Central California!) to come and pour a few of their best vintages, and we encourage our students not only to enjoy the libations, but to pay attention to what they like or even make notes and certainly ask questions. We go to some good restaurants, too, and make a point of describing the dishes in our class literature (along with the compatible wines) – the same as we do with technical course content on edge details, hydraulics, drawing and design.
We do this for the simple reason that until you've tried something, you can't know if it's to your taste or not. It's really very simple: If you take the time to try new things and pay attention to what you like, you're sure to make some wonderful discoveries.
One of the great misconceptions about food and wine is that they have to be expensive to be any good. Sure, some dishes and bottles can be tremendously costly, but I've found that there are many quality restaurants that serve wonderful meals at reasonable prices and there are huge numbers of fantastic wines available for less that $25. Fact is, anyone can spend a hundred dollars and get a good bottle of wine, but it takes some knowledge to get great juice at a fraction of the cost.
It's also worth noting that there are abundant ways to enjoy the good life. Food and wine have certainly worked for me, and I've also indulged a fondness for good cigars, too. You can express your passion through a love of great cars or boats or art, but I've found that, because dining is something that everybody does in one way or another, there's a wonderfully universal quality to food and wine. It's something that you can enjoy almost anywhere in the world at almost any time.
However you choose to reward yourself, it's useful to remember that the lifestyle that goes along with success is an important part of that success. It influences the way we think about ourselves – and as I said above, it defines and celebrates our ability to relate to our clients' desire for the good life.
Bottom line: Enjoying food and wine is good for business and the soul!
If you are interested in getting more information on the American Institute of Wine & Food, visit its website: www.aiwf.org.
Brian Van Bower runs Aquatic Consultants, a design firm based in Miami, Fla., and is a co-founder of the Genesis 3 Design Group; dedicated to top-of-the-line performance in aquatic design and construction, this organization conducts schools for like-minded pool designers and builders. He can be reached at [email protected].